The breakup of The Beatles wasn't just a breakdown of a professional relationship. It also signaled the breakdown of the brotherly bond that the fab four shared with each other. And the one relationship that suffered the most was that of George Harrison and Paul McCartney. But, George didn't stay quiet with his discontent. In fact, he expressed his anger against Paul in a song.
How Paul McCartney dominated The Beatles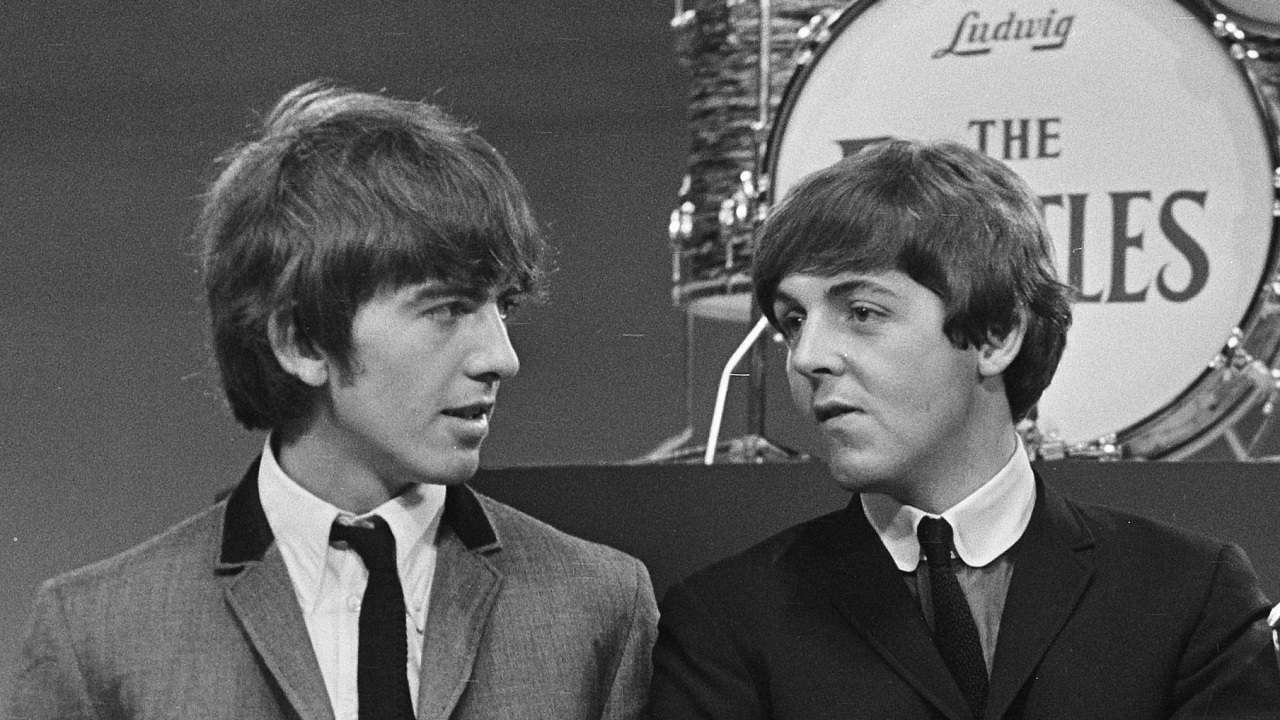 After the death of Brian Epstein, and with John Lennon's attention turning towards Yoko Ono, Paul McCartney emerged as the dominant force in The Beatles. Moreover, George Harrison was his junior in school, which created an unequal power dynamic between the two. These feelings of animosity festered until the Let It Be 1969 recording sessions. And after they split, they all took digs at each other through the one thing they were good at – writing songs. In his solo album Ram, Paul took a dig at John with the song Too Many People. And John didn't take it lightly, as he fired back with How Do You Sleep At Night?
It turns out that George Harrison did not shy away from writing a few words against his former band members. And he did so in his first solo album All Things Must Pass. George wrote the song in question back in 1969 when he temporarily quit the band. The rest of the members did try to continue without the guitarist with the hope that he would return, but George Harrison was showing his immense potential as a songwriter during this time. His friend and famous singer Bob Dylan said:
George got stuck with being the Beatle that had to fight to get songs on records because of Lennon and McCartney. Well, who wouldn't get stuck? If George had had his own group and was writing his own songs back then, he'd have been probably just as big as anybody.
The song George Harrison wrote to diss Paul McCartney
The song we're talking about is Run of the Mill, and the main aim for George with this song was to voice his anger and frustration against Paul McCartney. While talking to The Beatles publisher in 1979, George mentioned that at the time he wrote the song, he was fed up with Paul. He said:
You're no good' – everyone was just incompetent (the Spanish Inquisition sketch). It was that period – the problem of partnerships.
And when you look at the lyrics of Run of the Mill, you can sense his frustration. George Harrison wrote:
When to or not to raise their voices
It's you that decides
Which way you will turn
While feeling that our love's not your concern

No one around you
Will carry the blame for you
No one around you
Will love you today and throw it all away
Lastly, this verse sums up George Harrison's sentiments:
You've got me wondering how I lost your friendship
But I see it in your eyes
Though I'm beside you
I can't carry the blame for you
Most of the songs George Harrison wrote throughout his career dealt with love, spirituality, ad kindness. But, this was one that gave us a glimpse of the struggles he had to face by himself under the shadows of Paul McCartney. Of course, the two made amends over the years. But, it does hurt to see how two great friends lost their path along the way, for however brief a moment of time. It's these things that caused a rift in the Beatles and what led to their ultimate split.