Almost seven years ago, in 2013, OneRepublic released third single of their third album Native. The song, Counting Stars, later became the biggest hit by the band. Even after all these years, people are still listening to it. And I'm proud to declare that I'm one of them. It still feels like yesterday. Counting Stars also qualifies as one of those songs that never get old, and you cannot just hear it once. It's to be played on repeat. In fact, the official music video of the song just hit 3 Billion views on YouTube and that calls for celebrations.
One Republic's Counting Stars hits 3 billion views
This song is really something else. Counting Stars officially has 3,000,318,163 views right now on YouTube and the top comments are speaking the truth: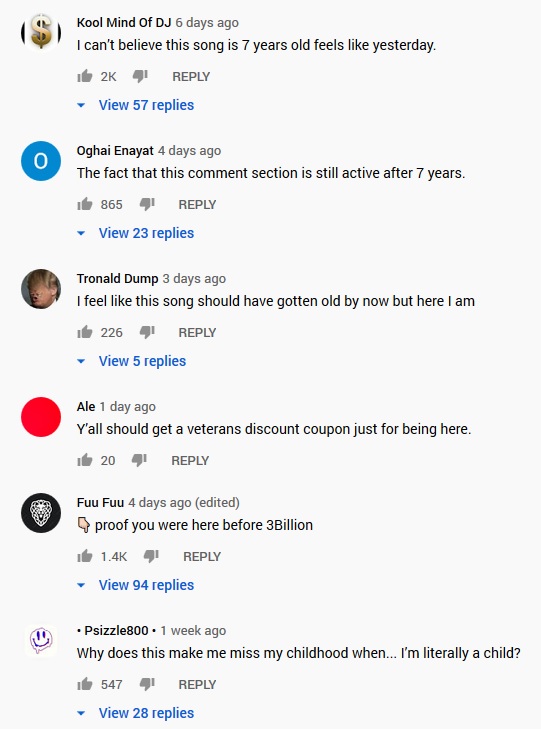 OneRepublic celebrated the 1 billion views mark in November 2015. Counting Stars was written by Ryan Tedder. He also produced the song along with Noel Zancanella. Since its release, the song got viral and reached number 1 spot in many countries. The official video was released in May 2013 on YouTube, and this April, 2020, it officially hit 2.9 billion views. It is also one of the most watched videos on YouTube and we are still counting the views.
Counting Stars music video was directed by James Lees. It was shot with the band performing in a building where a congregation is taking place on the upper floor.
How the team is celebrating the news?
To celebrate the 3 billion views mark. OneRepublic released a behind-the-scenes video of Counting Stars. It's a 1-minute video and though people are wondering why release a BTS video after 7 years, they shouldn't wonder. The song is still fresh in our minds. Enjoy the BTS:
The mystery of the crocodile in the video still remains a mystery to many though. It is a representation of greed, as the song is about counting stars  not counting dollars. It is most definitely used as a symbol.
Are you still listening to Counting Stars and other amazing songs by OneRepublic? Let us know in the comments below.