There's no doubt that James Gandolfini's performance on The Sopranos is one of the most memorable things about the show. And it's no secret that he went to great lengths to make sure that he always got the right emotions out of him. He even skipped sleep to manifest irritation for a scene. Moreover, he even smoked unfiltered cigarettes to bring back memories from his past. But, that's not all. Gandolfini even got help from his uncomfortable costumes in getting angry!
In the last episode of the Talking Sopranos podcast, Michael Imperioli and Steven Schirripa invited The Sopranos costume designer Juliet Polcsa for a chat. With 4 Emmy nominations, thanks to her work on The Sopranos, she knew her way around clothes. She reflects on her time on the show as very hectic, but fulfilling. And it was pretty obvious with how we associated garments with characters on the show. But, it's not just about the looks. Her costumes helped James Gandolfini in his acting as well.
How costumes helped James Gandolfini in getting angry
Juliet Polcsa recalls that Gandolfini was not a fan of fittings. So much so that he often sent his body double for the wardrobe fittings. Moreover, Gandolfini didn't have a lot of free time on set, considering he was practically involved in every scene of the show. But, Polcsa one day found a way to help him with his acting.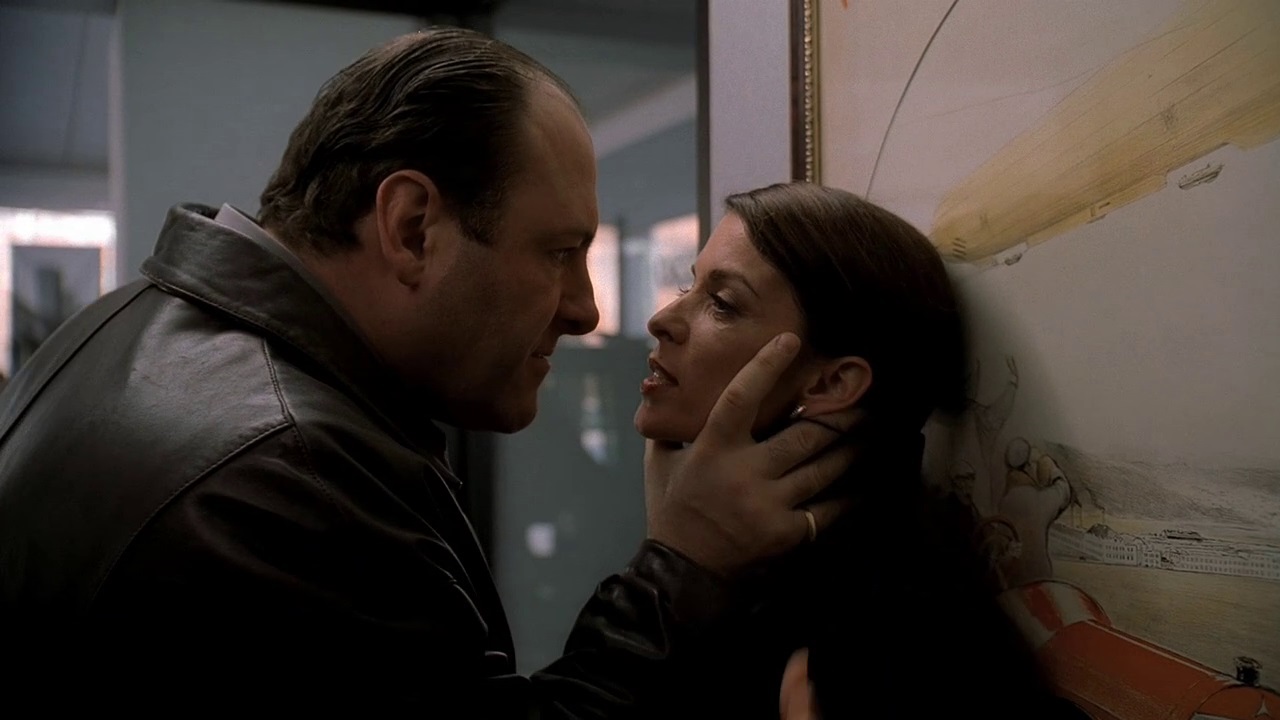 We're talking about Tony Soprano's scene where he threatens Gloria Trillo (Annabella Sciolla). Polcsa recalls:
I knew all the things that Jim (James Gandolfini) hated — clothes that made him feel uncomfortable. So I made that costume all the things Jim didn't like because I figured it would make him mad.
For Juliet Polcsa, it was a very fulfilling job to see the cast walk out with their costumes on, feeling like the characters they played. And obviously, if you help James Gandolfini do better at his job, then you did the entire Sopranos a huge favor. When she told Gandolfini about what she did, this was his reaction:
When I explained to [Gandolfini] what I'd done, he was just so appreciative.
Even though the Sopranos wardrobe is really out of fashion these days, James Gandolfini's bathrobe, undershirt, and boxers will never go out of fashion. And even if they do, people will love watching it again and again while rewatching The Sopranos.