Even after 50 years, fans have not gotten over the Beatles breakup. To this day, many imagine what would have happened had the fab four not gone their separate ways. But, while remembering their breakup, another name pops up that people don't recall with great fondness. Yes, we're talking about Yoko Ono. And the brunt of the blame of their break up is often leveled on her. So, today we'll see if Yoko Ono really did cause the Beatles to break up or not.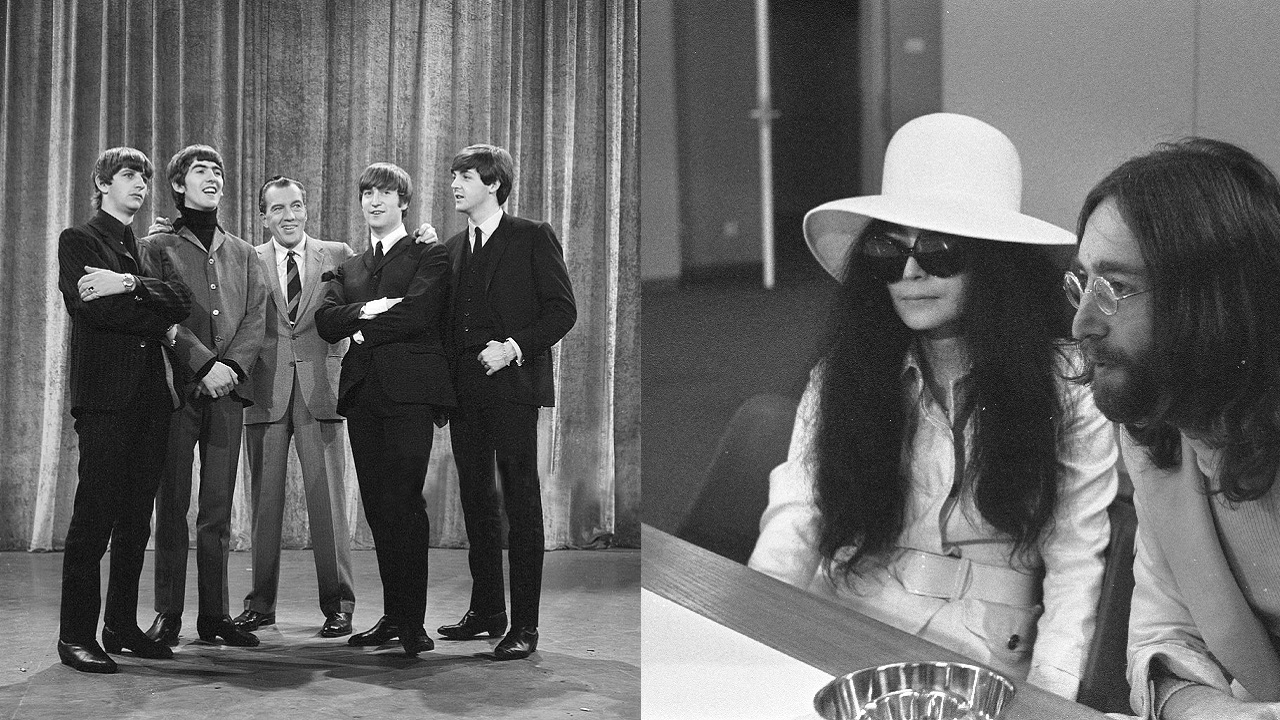 Why did the Beatles break up?
Before leveling any sort of blame on Yoko Ono, why don't we first take a look at the different factors involved in the Beatles break up? Because if I'm being honest, the seeds for it were sowed a while before John Lennon even met Yoko.
You have to understand that the Beatles were not a professional band like the Rolling Stones. They were just four boys from Liverpool who got together and went along with what happened to them. But, they were as close as four young boys could be at that age. Nothing could come between them, therefore the only way they could break up was because of their own internal conflicts. So, let's take a look at some of them, as well as the role Yoko Ono played in those issues.
Things started to change after the Beatles stopped touring
Way before Yoko Ono ever entered the picture, the Beatles had troubles of their own. We all know how Beatlemania had griped the 60s for the fab four. And even though they were surrounded by screaming girls and drugs everywhere, it was getting tough for them to manage all that. But, the real problem was that they were become poor musicians, as Ringo said they could barely hear themselves play. Plus, the whole "Beatles are more popular than Jesus" controversy made it very hard. And so, they stopped touring in August of 1966.
But, with less touring, the fab four started to spend less and less time with each other and more with their own families and social circles. While touring, the fab four could literally spend time on top of each other. Believe me, it even happened once and it was called the Beatles Sandwich. But, after touring ended, they got a chance to grow personally by spending time with their personal social circles. That is also when John eventually met Yoko. Before that, they were just boys going along with everything that the craziness of Beatlemania threw at them. John Lennon once even said:
I was thinking, 'Well, this is the end, really. There's no more touring. That means there's going to be a blank space in the future…' That's when I really started considering life without the Beatles – what would it be? And that's when the seed was planted that I had to somehow get out of [the Beatles] without being thrown out by the others. But I could never step out of the palace because it was too frightening.
Therefore, the seeds of the breakup of the Beatles were planted as far back as 1966.
Brian Epstein's death was a huge blow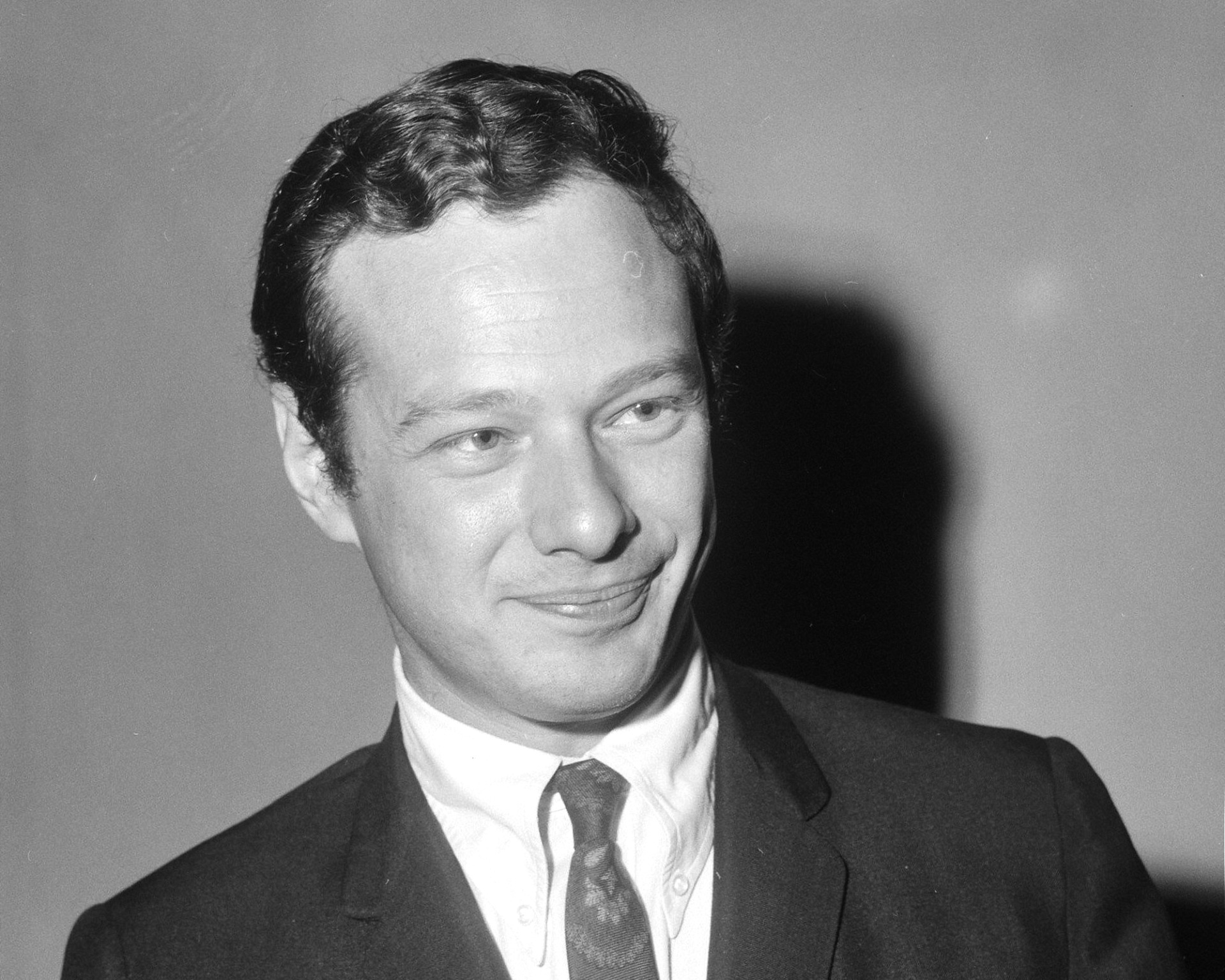 After that, the other major blow the Beatles faced was their manager Brian Epstein's death. The fab four widely considered Epstein as the "5th Beatle" (something Yoko could never get). And he kept the boys away from all kinds of trouble and protected them at all costs. He handled their finances, tours, and basically everything so that the rest could focus just on their music.
But, in doing so, he paid very little attention to himself. He suffered from depression and died by overdosing on alcohol and drugs. Forbes wrote about him that Epstein's death "brings to light the psychological costs of giving to others without getting your own needs met."
It was a massive blow for the fab four, as they felt as if they were orphans. When a reporter asked John Lennon where he would be without Epstein, he said he was "scared" and that:
I knew that we were in trouble then… I didn't really have any misconceptions about our ability to do anything other than play music.
The Beatles matured as musicians and grew apart
It's always easy to put the blame on an outside force, like Yoko Ono for breaking up of the Beatles. But, we forget to look at how Epstein's death and the end of touring made them grow apart from each other. It forced them to look upon themselves as individuals instead of as a unit.
We have to remember that the Beatles didn't really start off as a professional band. George Harrison and Paul McCartney started the band as school buddies. And then John Lennon joined in, with Ringo Starr joining the band at last. With the touring, they only ever spent time with each other more than they did with their wives.
But, with touring gone and Brian Epstein dead, they all started to find their different paths. George Harrison and Ringo were growing as musicians too and had great music of their own. But, the domination of Lennon and McCartney didn't allow them to showcase their songs by much. Over time, it felt like a hectic job to work for the Beatles to work on an album.
And recording at Twickenham was a very tense time, as they tried to film themselves recording an entire album. It was going to be their last as Let It Be, but by filing most of it, they simply made a movie about how a band breaks up. And this brings us to how George Harrison felt by being underestimated by Paul McCartney and John Lennon.
The sidelining of George Harrison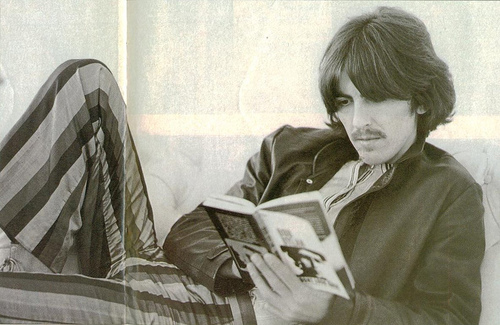 As you can see, these reasons had very little to do with Yoko Ono. When the Beatles began, George often saw Paul as his senior instead of his equal. This was because George was junior to Paul in school, and that relationship continued within the Beatles. At first, it didn't matter much as all four of them gave equal input into the albums, and always spent time with each other.
But, as things progressed and the Beatles grew further apart, George Harrison grew as a musician. He was writing some incredible songs but wasn't getting recognized by the rest of the band. Once, he had to bring in Eric Clapton to the recording sessions for the rest of the band to take While My Guitar Gently Weeps seriously.
And all this undermining took a big toll on George Harrison's confidence as a musician. He was insecure about his musical talents to some extent, and only realized his potential after the Beatles broke up.
By the end, George didn't want to hang around the others
George famously preferred to hang out with Bob Dylan and others more than the Beatles themselves. He said in the Beatles Anthology series:
I just spent like the last six months producing an album with this fellow Jackie Lomax and hanging out with Bob Dylan and the band in Woodstock and having a great time. And for me to come back into the winter of discontent with the Beatles in Twickenham, it was very unhealthy and unhappy.
Moreover, George became much more vocal against the other band members by the time of the Beatles breakup. He'd try to dictate Paul, John, and the others over how he wanted their last album to be like. That shows how far ahead George had come from being the quiet Beatle. But, he knew he had to leave the band to really grow.
And George wasn't the only one discontent with the Beatles. Ringo Starr once famously quit the Beatles as well because he felt extremely unappreciated. The list of grievances goes on and on. And it even ruptured the most productive duo of the band – John Lennon and Paul McCartney.
John Lennon and Paul McCartney weren't getting along either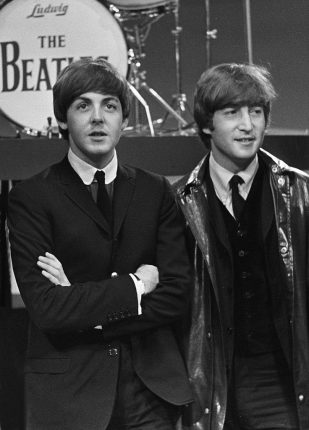 The Beatles were so disintegrated by the end that even the famous Lennon McCartney partnership was in trouble. After the Beatles broke up, Lennon famously even said that he thought Paul McCartney sabotaged his songs. He claimed that it happened with Across The Universe from the Let It Be album.
Moreover, there were financial disputes between Paul McCartney and the rest of the band too. Paul was not a big fan of the Beatles' last manager Allen Klein. He did not trust Klein at all, but the rest of the band, especially John Lennon, did. And it created a lot of rift in a band that was already riddled with financial troubles.
By the end, things were so bad that John Lennon was not at all willing to share credits for his songs with Paul McCartney. John said in an interview that he didn't have the energy to churn out more songs and have the other Beatles share the credit as well:
There was no point in turning them out – I didn't have the energy to turn them out and get them on (an album) as well.
And with all this going on, Yoko Ono showed up. Since we're looking at whether Yoko played a role in breaking up the Beatles, we have to dive deeper into how she affected the group.
What about Yoko Ono?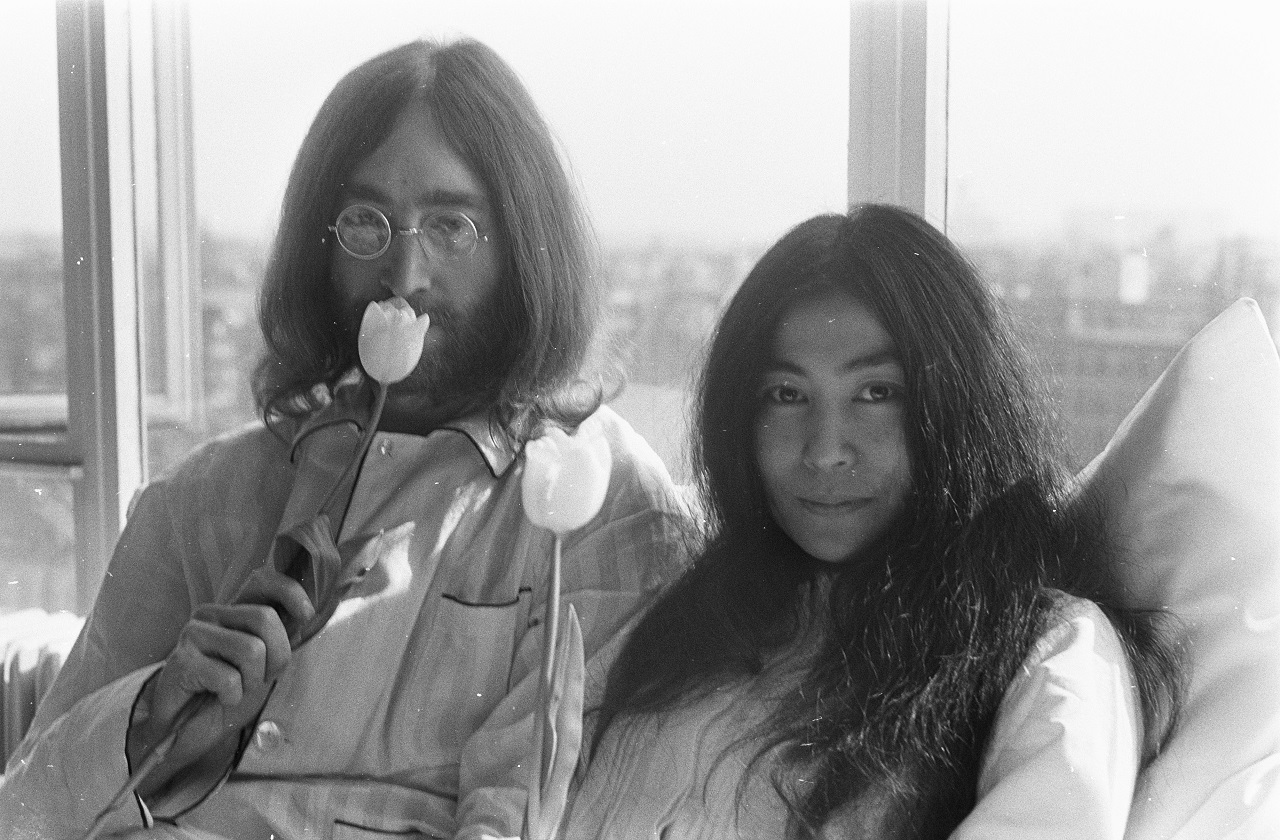 Yoko Ono found her way into John Lennon's life in 1966. And that almost immediately meant the end of John and Cynthia Lennon's marriage. But, that wasn't the only part of Lennon's life that Yoko was making her place in.
John brought Yoko along in the recording sessions of the Beatles as well! Now, this was a big bone of contention between the rest of the Beatles and John. This was because they had a framework in place by which no one outside the band ever joined their sessions. That rule was only scrapped after John started bringing Yoko Ono along with him. And that didn't sit well with the Beatles. Once while trying to resolve their differences, they had an argument about Yoko. John argued for her, saying:
Yoko only wants to be accepted. She wants to be one of us.
To which, Ringo replied,
She's not a Beatle, John, and she never will be
Lennon responded:
Yoko is part of me now. We're John and Yoko, we're together.
Now, Yoko becoming an extension of John Lennon was bad news for another member of the Beatles – George Harrison. He was sidelined for years, but not it felt like even Yoko Ono had a greater voice in the band than he ever did. With Yoko, John became too powerful a figure in the band, as EMI engineer Phil McDonald recalls:
The three of them were a little bit scared of him. John was a powerful figure, especially with Yoko – a double strength.
The sentiments of the Beatles around the time of their break up were as Paul McCartney once told the Evening Standard:
John's in love with Yoko, and he's no longer in love with the other three of us.
So, was Yoko Ono the reason for the break up of the Beatles?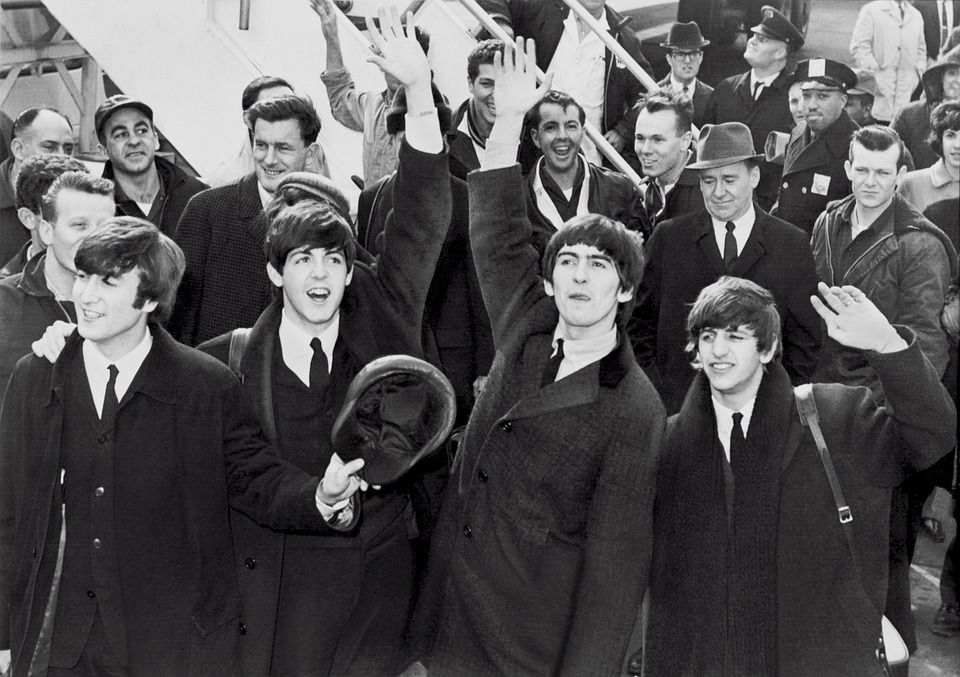 After going through the above factors, it becomes evident why the Beatles eventually broke up. The Beatles could withstand whatever tensions Yoko Ono brought them. And the disagreement over Allen Klein was bearable too. But, what about them becoming more mature? And what about the inequality between the band members? These factors existed long before Yoko ever entered their lives. And she had a very little part to play in them.
And as far as sitting in the recording sessions is concerned, which outsider wouldn't want that? If I were alive back then and married to a Beatles, I'd want to sit along in their sessions. It's John who brought her in the sessions and believed it was okay.
The racist and sexist remarks
This is in no way saying that Yoko was a saint. She had her problems, and so did her husband if we're being honest. They were an imperfect couple and there is no shadow of a doubt that they loved each other dearly. But as horrible a person as she was, she did not deserve the racist and sexist hate she received from the public.
The press and the fans called her "J*p," "Ch*nk" and 'Y*llow" in public. In some cases, John had to protect her even from physical harm. And even while talking about their break up, the Beatles never ever say that Yoko caused the breakup. In fact, they always share how suffocating it was close to the end, and how much discontent there was in the band. The fab four just weren't happy with each other. It's as simple as that. When Paul announced the breakup of the Beatles, he said:
Personal differences, business differences, musical differences, but most of all because I have a better time with my family.
It's been 50 years now since the Beatles broke up. It all seems like a distant memory now. Therefore, it'll be good for everyone if the fandom respects the decision of the fab four, instead of trying to find a scapegoat for the break up of the Beatles. We still have their songs that made history. Why can't we just reminisce on them and respect their decision of parting ways? As George Harrison said:
It was all such a long time ago. Sometimes I ask myself if I was really there or whether it was all a dream.