George Harrison and Eric Clapton need no introduction. One was the under-rated Beatle, the other is arguably the best Blues artist and one of the best guitarists of all time. They had an amazing friendship, but that's not all they shared. They also shared love, for the same woman! That woman is Pattie Boyd. This love triangle gave the world some of the greatest songs of all time. Let's take a look at them.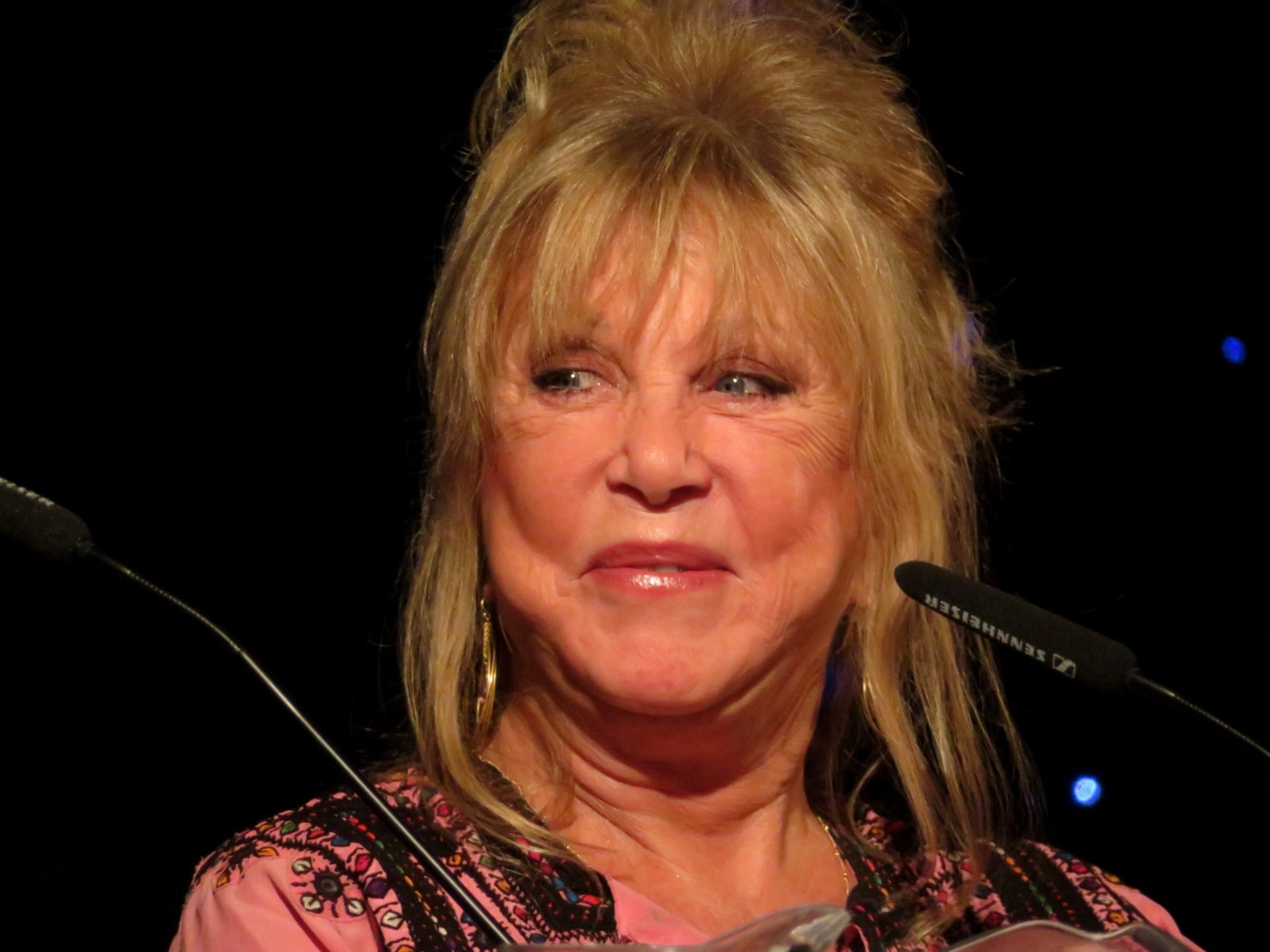 The songs Clapton wrote for Pattie:
1. "Layla"
Layla is Clapton's biggest ever hit. It was written for Pattie herself when she was married to George Harrison. But that's not all…
2. "Wonderful Tonight"
It's probably one of the most romantic songs of all time, and it was written for the same woman. If you're thinking how lucky is she to have two such amazing songs written for her, then there are bigger surprises ahead.
The Songs George wrote:
1. "Something"
Frank Sinatra called it "The greatest love song of the past 50 years". Honestly, who are we to argue? Again, Pattie was the woman behind it.
2. "I Need You"
This song was an instant hit from the album "Help", with the same woman in George's mind.
3. "If I Needed Someone"
At this point, many of you guys might be thinking "How lucky was Pattie?"
4. "For You Blue"
This list is going to take some time.
These are just the popular ones written for Pattie Boyd. There were many others too that didn't make the list. We apologize to any of the fans in advance if this offended you. Now let's take a look at what happened between them!
So, what happened between the three?
It all started when Boyd and George Harrison started dating each other in '64. This happened after her marriage with Eric Swayne had ended. Now, you have to remember that 1964 was when Beatlemania had started to kick in. Both of them eventually got married in January of 1966, but Boyd always felt that none of the wives could ever be close to the Beatles as they were to each other. However, it didn't stop George from writing some intense songs filled with love for her.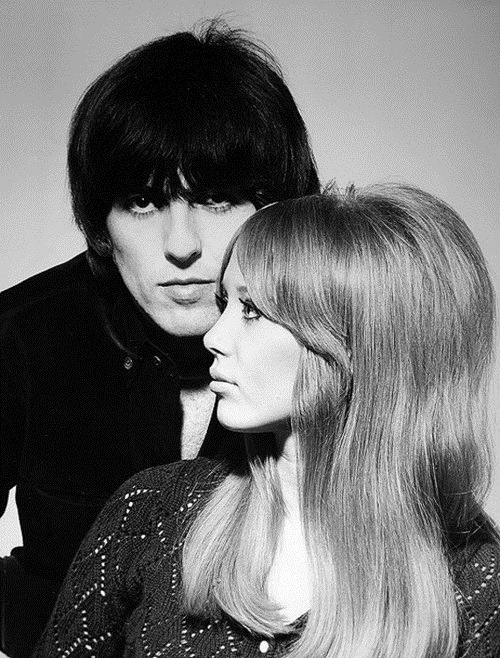 However, during this time George became close friends with Eric Clapton. Both were the two top musicians of that time and helped each other in songs too. The most memorable one was "While My Guitar Gently Weeps", from The White Album of the Beatles. But, Eric Clapton was smitten by Pattie Boyd at the time, who was still married to George. Knee deep in love, Clapton wrote the iconic song "Layla" for her, inspired by the Persian folklore "Layla Majnu" written by Nizami. Boyd was awestruck by this song and kept meeting Clapton in secrecy. George came to know of this, and Boyd eventually stopped seeing Clapton. However, her and George's marriage was already a strained one. This was because of the constant infidelity and Boyd's own modeling ambitions which came in the way of George's spirituality.
Her marriage with Clapton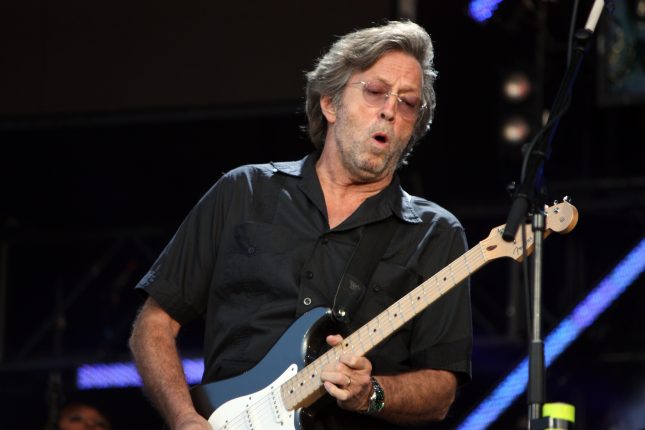 Boyd split from Harrison in 1974, which is when Pattie started dating Eric Clapton. In 1977, the divorce was finalized and in '79 she married Clapton. Even though there was tension between the three, George Harrison and Eric Clapton eventually made up. George even called Clapton his "Husband-in-law". This marriage, however, didn't last long either and they filed for divorce in 1989. Infidelity, abuse, and Clapton's alcoholism marred this marriage too.
Even though the marriages weren't as fruitful, the songs that came out of them definitely were. These are some of the greatest love songs of all time. And I think the classic rock community owes some gratitude to Pattie Boyd.