Nikita Dragun recently posted a tweet addressing how people often accuse her of blackfishing and being racist. In a tweet which goes like 'what race is Nikita gonna be today?'. This tweet was available till yesterday, but Dragun Mama has deleted it now. This is a question which her fans usually ask her when her skin tone seems drastically changed in pictures.
However, there is still a long thread of tweets available on her profile in which she has talked about how 'changing races every day' is not a joke for her. But then she lost credibility when she made a joke about it. Anyways, a lot of fans are disappointed with Nikita for using blackfishing. And when some of the fans started questioning her ethnicity, she made a joke out of it.
Fans only wanted her to give some respect to all races and stop using excessive tans. And they also wanted her to apologize to the people of color who she has intentionally or unintentionally hurt from her behavior.
This is how Nikita Dragun is defending herself
This tweet was posted by Nikita a few days ago which hurt many of her fans: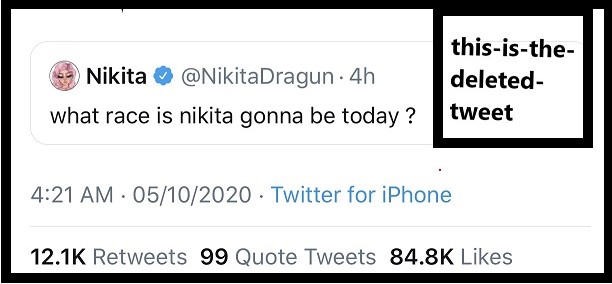 No, we are not done yet. When fans started calling out Nikita for her offensive tweet, this is how she responded:
i know it's a joke to comment on my race but i'm really tired of having to defend myself on every post. "she's hispanic today" i'm hispanic everyday. my mom is mexican. my dad is asian. i'm mixed. the end. bye.

— Nikita Popstar Dragun (@NikitaDragun) October 4, 2020
So rather than accepting her own mistake, the beauty influencer calls out her fans for making jokes about her ethnicity. Many of her fans know that her mom is a Mexican and her dad is Vietnamese. But people are obviously going to get upset if 'i'm mixed' is going to be the only justifications of her hurtful actions. She's often used tans that are much darker than her natural complexion which leads to speculation that she's blackfishing.
Nikita Dragun fans are proud of the person she has become in the past couple of years. She has managed to accomplish so many things at such an early age. But this justification just doesn't fit right with anyone.
growing up mixed i was never enough or fully accepted. i don't have to pick a side. i am not incomplete of my races. i do not lack anything. i am proud of ALL of me.

— Nikita Popstar Dragun (@NikitaDragun) October 4, 2020
Afterward, Nikita posted another tweet in which she did the winter vs summer comparison. And then she ended the thread with a 'Peace out'.
Let's see how fans are reacting to Nikita Dragun's tweets
You all obviously don't need an introduction to Nyma Tang. She is a beauty blogger and activist against differentiation based on skin tone/color. Nyma retweeted Nikita's tweet and pointed it out to her that she is not at all being funny.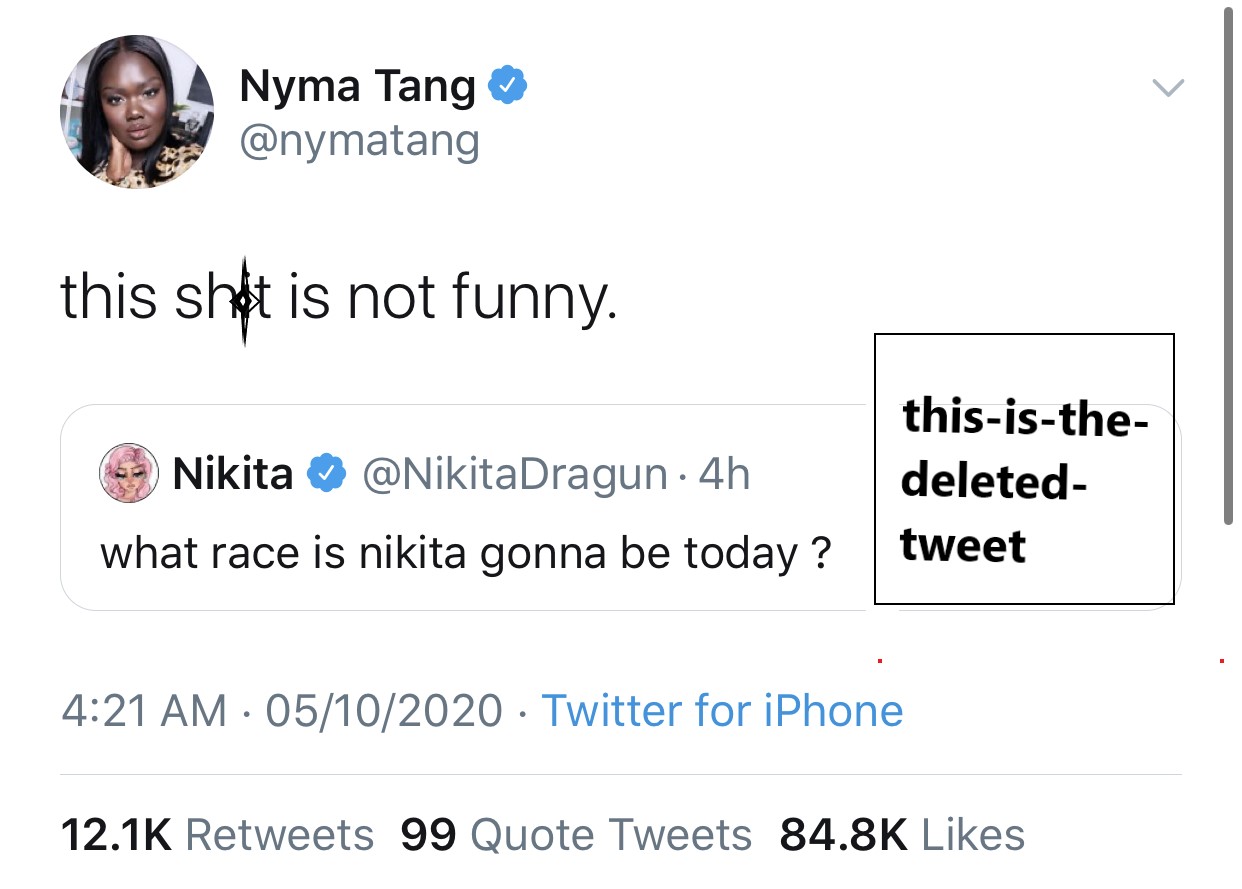 A fan commented on Nyma's post she hates the fact that a woman of color has to point it out to Nikita that her tweet is nothing but offensive.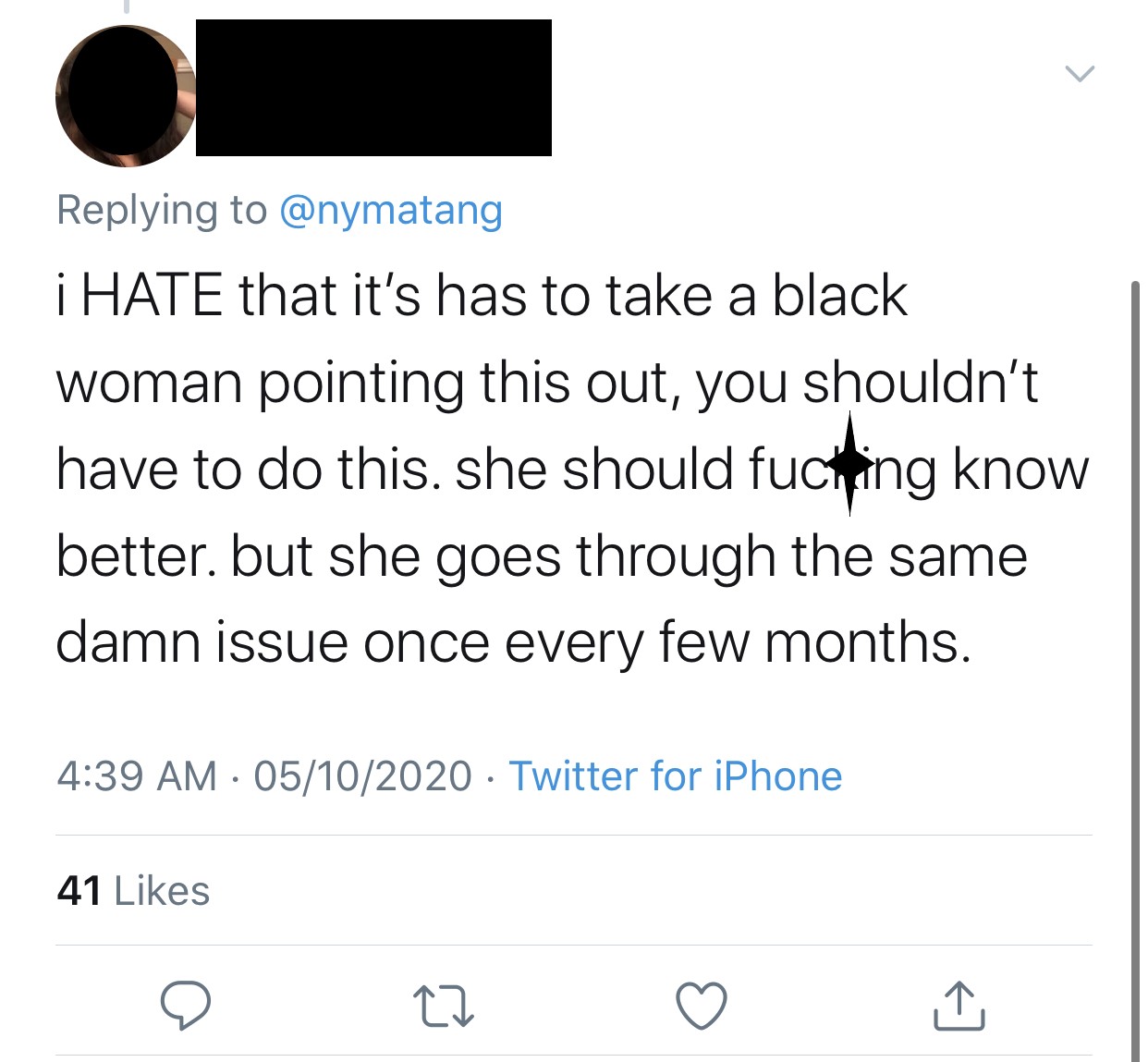 Some fans even commented that someone made a joke about Nikita's ethnicity and they thought Nyma is defending her. But actually it's the other way around. Maybe Nikita should have addressed this whole thing in a Youtube video rather than a thread of tweets.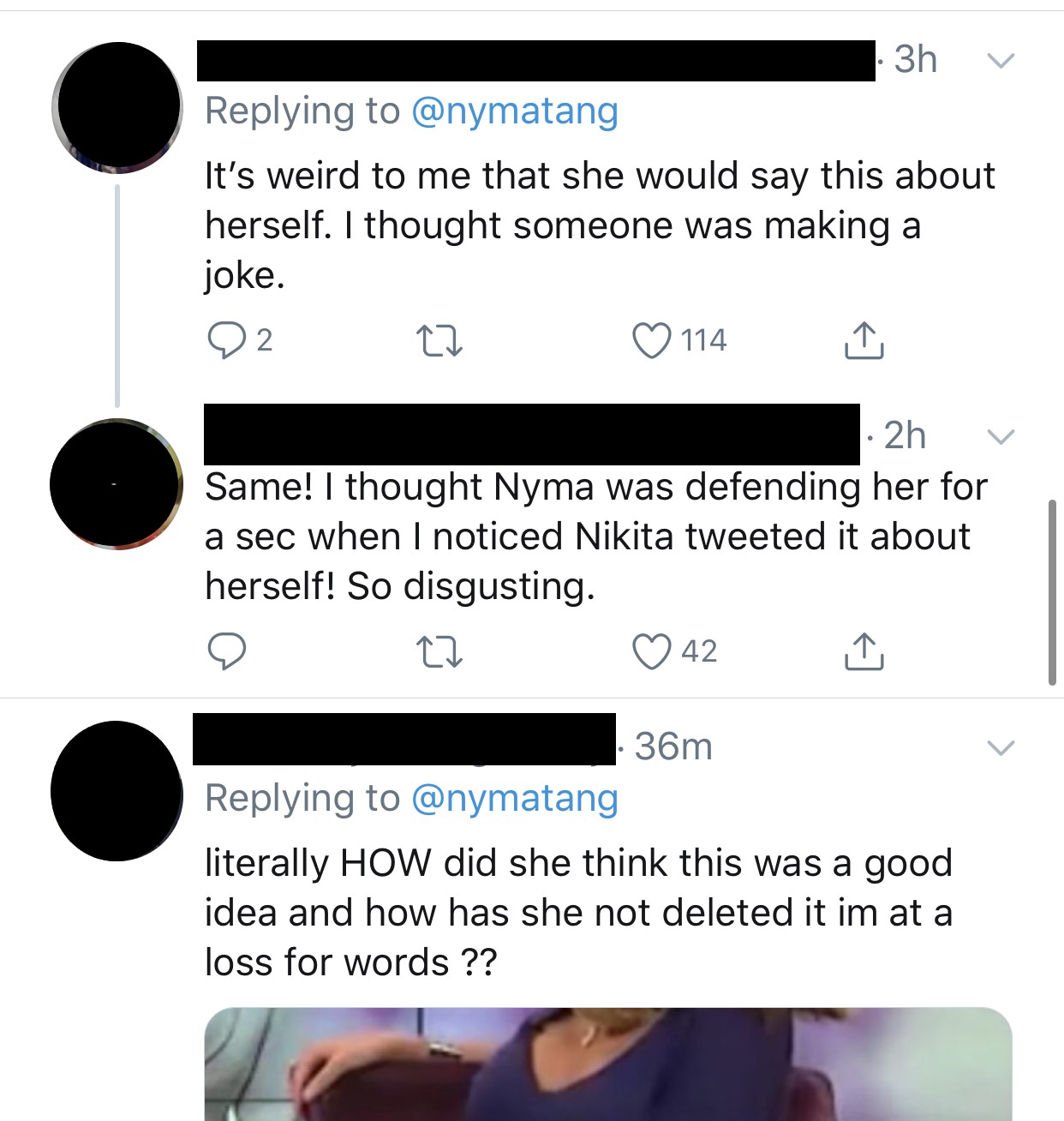 Def Noodles recently posted a video in which there is a clip of Nikita Dragun talking to The Hollywood Fix about her tan.
"For me, my sister got diagnosis with skin cancer. So unfortunately I can't tan anymore like I used to."
Later she said something which she has been saying repeatedly in her defense for a very long time.
"My mom is Mexican and my dad is Vietnamese. So when I tan naturally, I get this dark but I can't do it naturally anymore. Just like it's so harmful."
What do you guys think about Nikita's now-deleted tweet? Does her mixed-race allow her to dramatically change her skin-tone or not?