The best SNL episodes are still here to entertain us! The sketch comedy giant, Saturday Night Live, is currently airing Season 48, with new episodes premiering every week. Despite facing a massive turnover and chaotic world events, SNL continues to provide laughter and entertainment to its viewers.
Last season was an absolute behemoth! With a new squad of writers and a massive cast, the show managed to keep up its quality despite the loss of big-name players like Pete Davidson, Kate McKinnon, Aidy Bryant, and Kyle Mooney. But fear not, my fellow fans, because the new blood was able to keep the ship sailing smoothly, and the show still managed to score an Emmy nomination for Outstanding Variety Sketch Series. It's no surprise that SNL has been the top comedy on TV for three seasons in a row, with a loyal fanbase in the 18 to 49 demographics.
Lorne Michaels, the legendary producer, has been steering the ship since SNL's inception, and he's not slowing down any time soon. Season 48 is just around the corner, and we can expect an abundance of new skits, unforgettable characters, and of course, lots of laughter.
So, mark your calendars, set your DVRs, and get ready to tune in for the first of many Saturday Night Live episodes that will grace our screens. It's time to forget about the chaos of the world and immerse ourselves in the madness that is SNL!
Season 45, Episode 10: Eddie Murphy/Lizzo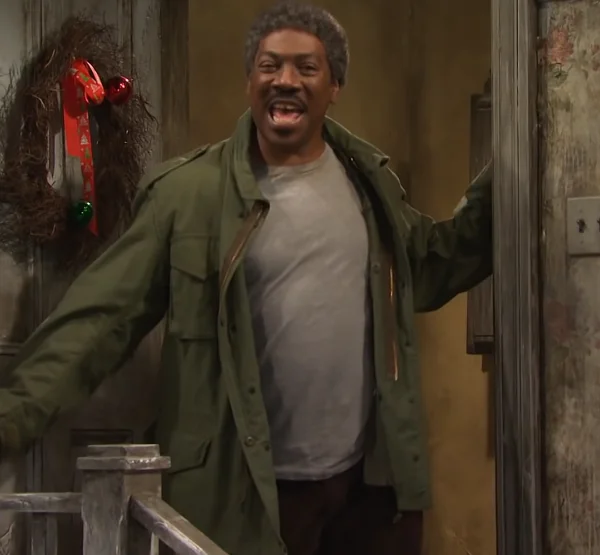 Some best SNL episodes are available to stream on Peacock TV, including an unforgettable 2019 year-end show hosted by Eddie Murphy. The episode featured hilarious skits with Larry David, Rachel Dratch, Fred Armisen, and Murphy's classic character "Mister Robinson".
But the icing on the cake was a special musical performance by Lizzo singing "Truth Hurts" live from Studio 8H.
Season 37, Episode 10: Jimmy Fallon/Michael Bublé
Remember when Jimmy Fallon returned to host SNL for the first time since leaving the show? It was a nostalgia-fueled explosion of guest stars, including Chris Kattan, Tina Fey, Amy Poehler, and Jude Law.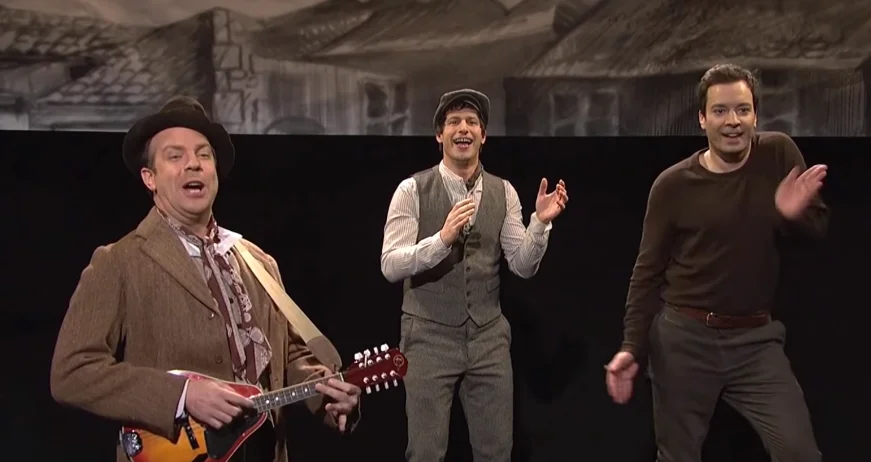 But the real highlight was Fallon's sketch where he played a horse – without any actual horse costume or makeup! With hilarious galloping and "neigh" sounds, it's no wonder this episode is considered one of the best SNL episodes.
Season 39, Episode 10: Jimmy Fallon/Justin Timberlake
Remember when Jimmy Fallon and Justin Timberlake teamed up for a bro-tastic SNL episode? It was an actual bromance explosion, complete with a hilarious spoof of "The Barry Gibb Talk Show" where the Gibb brothers hosted a political talk show.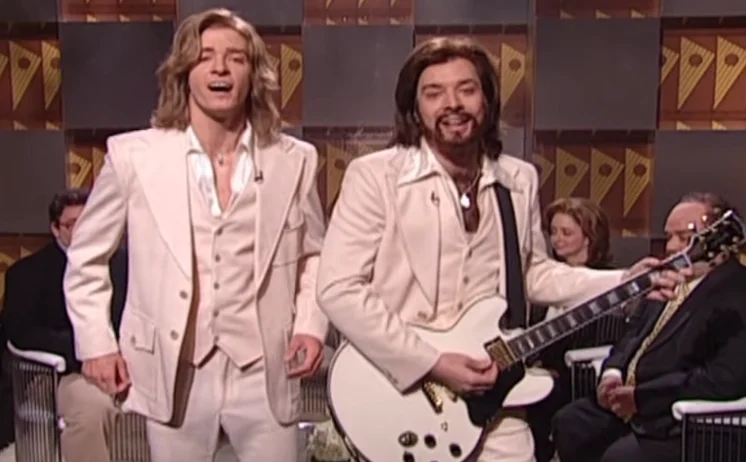 Their pitch-perfect singing and expertly timed jokes prove that these two have a friendship that shines through in every skit they do. No wonder this episode is considered one of the all-time best SNL episodes.
Season 39, Episode 23: SNL Christmas
When it comes to SNL, sometimes the wackiest ideas make for the best sketches. Take, for example, this wild take on "A Christmas Carol" from the Steve Martin and Martin Short-hosted episode. It is by far some of the best SNL episodes of all time.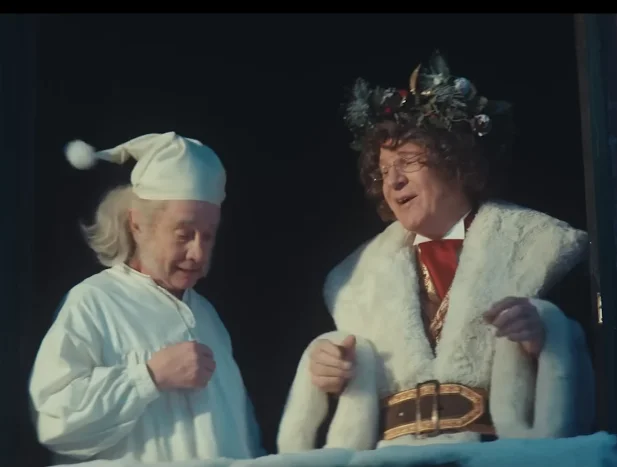 With Mikey Day's screaming adding to the mayhem, the sketch takes the classic tale to new levels of chaos and hilarity. It's the kind of unhinged brilliance that only SNL can deliver.
Season 3, Episode 18: Steve Martin/The Blues Brothers
Best SNL Episodes? Oh, let me tell you about a legendary one! In a classic Saturday Night Live episode, the dynamic duo of Dan Aykroyd and John Belushi debuted as "The Blues Brothers" and rocked the stage with their rendition of "Soul Man". It was so epic that you almost forgot it was supposed to be a comedy show!
And don't even get me started on their dance moves… let's just say it made the band look like amateurs. This iconic performance marked the beginning of a cultural phenomenon, making it an immediate classic of Saturday Night Live episodes.
Speaking of classic episodes, have you seen the one from Saturday Night Live season 48 with Pete Davidson and Lorne Michaels? They talked about the show's transition year and how exciting it is to have new faces and a different generation on the show. It's fascinating to see how the featured players were bumped up to repertory players, and the addition of new cast members like Marcello Hernandez, Molly Kearney, Michael Longfellow, and Devon Walker.
Get ready for some laughs, because Saturday Night Live is back with its 48th season! But wait, things are looking a little different this time around. Last season said goodbye to some beloved cast members like Pete Davidson, Aidy Bryant, and Kate McKinnon. And that's not all, over the summer the show announced that more cast members like Chris Redd and Melissa Villaseñor would not be returning.
Related: Joe Rogan & Jake Paul get mocked in incredible SNL sketch by Jason Sudeikis
SNL Season 48: New Faces, Fresh Energy & Kenan Thompson's Record-Breaking Run
But fear not! The show has welcomed four new faces to the stage: Marcello Hernandez, Molly Kearney, Michael Longfellow, and Devon Walker. They're sure to bring some fresh energy to the show and hopefully make us laugh until we cry.
And while we may miss some of our old favorites, we can take solace in the fact that the one and only Kenan Thompson is still here, guiding us through his record-breaking 20th season on the cast. He's a staple of the show and we can always count on him to bring the funny.
So, get ready for some hilarious skits, celebrity impressions, and musical performances. Who knows what crazy ideas the writers will come up with this season, but one thing is for sure – we'll be tuning in every week to see what kind of comedy gold SNL can deliver.
With all the changes happening, it's definitely a transition year for SNL. But as series creator Lorne Michaels said, change can be exciting. So let's embrace the new faces and get ready for a season full of laughter and surprises. Saturday Night Live, we're ready for you!
Related: The Weeknd Releases New Track in SNL