Who is tired of Quarantine? And hearing the name of COVID-19 coronavirus (SARS-CoV2)? Well, now we just wish this whole Pandemic would be over already. Locked in our homes, we find ourselves with little but nothing to do. Well, that's not just us. Even our celebrities are locked in their homes with nothing to do. The former One Direction singer, Niall Horan is also stuck at his home.
He spends most of his day tweeting and retweeting. So, the other day, he just tweeted asking everyone how they are doing in this horrendous time. And when one thing led to another, we found ourselves looking at the very strong prospects of Niall and Let Me Down Slowly singer, Alec Benjamin collaborating.
Niall Horan and Alec Benjamin talk about collaboration
So, Niall Horan tweets,
hello fellow isolators!! How are we all doing?
While many fans reply, so does Alec Benjamin. And pretty casually too.
good hbu?
Well, get a DM you guys as Niall Horan and Alec Benjamin just have a casual back-and-forth.
Good buddddd!! How's things?
To this Alec lets out how he wishes to get out of his house. And then bam!
good 🙂 but I'd really love to leave my house.

also .. when this is over .. wanna write a song together?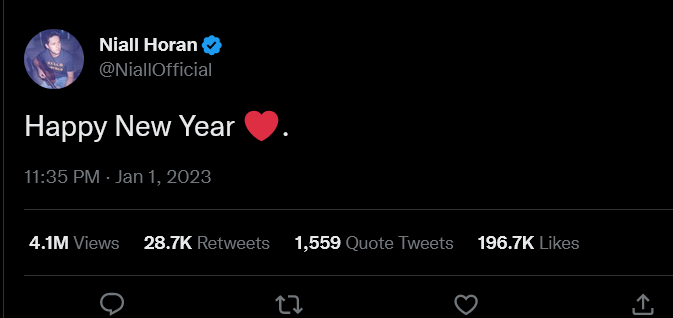 Niall Horan Twitter
This is so exciting and it's not even confirmed right now. And Niall's response just sends us over the edge!
Same bud!! Yes, sir, I'd love to. Love your writing.
Sir yes, sir. The news sends fans over the edge.
Fans react to the possibility of a collaboration.
Some fans are speculating whether the collab will actually happen or not.
Others are just all for it and want them to do it!
Others are talking about how Niall Horan and Alec Benjamin Collab would feel.
Some even suggest that Alec should join Niall on his tour!
Well, whatever happens, we sure do await this collab.