After all this time, rapper and singer Drake has shared photos of his son on social media. For those of you unaware, he has a two-year-old son named Adonis, with former adult-film star Sophie Brussaux. While many people couldn't stop talking about how adorable the toddler looks, a fair share of people pointed out that Drake's son looks nothing like him!
Pusha T Breaks the News about Drake's Child!
It's interesting to note that neither Drake nor ex Sophie was the first one to reveal the existence of Adonis. It was Pusha T, the singer's professional rival. T revealed in a 2018 Diss Track (The Story of Adidon), that the Hotline Bling singer has a "secret" son .
As for Drake, he said that he didn't want to tell the world before ensuring that he was the father. In an interview with Rap Radar, he said:
To be honest with you, I did a DNA test for my son and it came back to us and it said the DNA test got ruined in transit and they couldn't be 100 percent sure that that was my son or not.
He continued:
So, I was in a really weird pending situation where I didn't want to go tell the world that that was my son and it wasn't.
Drake's Son Doesn't Look like him AT ALL!
https://www.instagram.com/p/B-WjWVJlBnJ/
When Drake shared photos of his son on Instagram for the first time, reactions were, in a nutshell, surprising? Many people have pointed out how the kid looks nothing like his dad or mom. Adonis has cute curls and blue eyes, some traits absent in his parents.
While some of such tweets were harmless, others were distasteful. Sophie Brussaux even photoshopped a family picture with all three sporting blonde hair to troll the trolls.
But before you start scratching your head in confusion too, let us tell you that there is nothing to worry about. Apparently, Adonis has got his looks from his grandmother (Drake's mother). Here is a photo: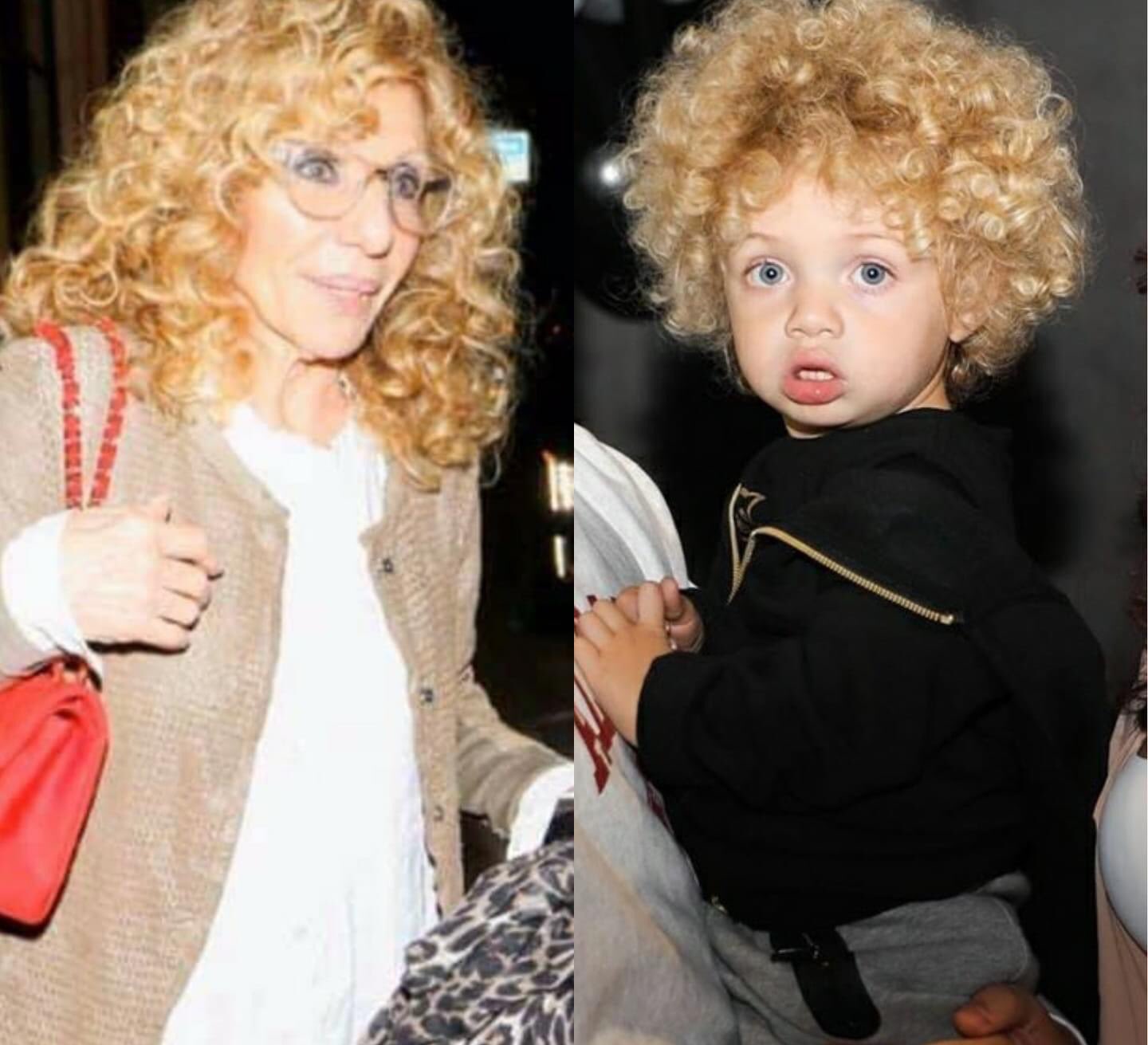 So, it looks like people finally have their answers now. It's time for us to show appreciation to Drake for finally introducing all of us to his adorable family member.