Larray (real name Larri Merritt) is a popular TikToker and YouTuber who has a lot of famous friends. He belongs to the famous Hype House and rakes over millions of views in each of his TikTok. So, when he used the N-word in an online video, people were upset and demanding an apology. Larray did apologize but in his own unique way.
Larray's apology for using the N-Word
In a turn of events, we see Larray apologizing by revealing his true ethnicity: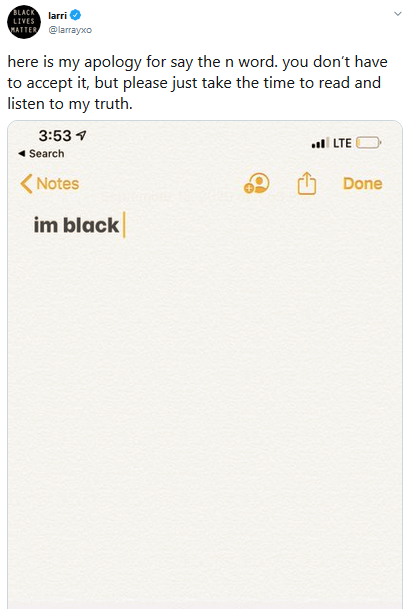 Yes, that in fact is true. Larray is Black, but to be precise, he's a mixed race. The internet personality and star has not been that vocal about his race.
We do know that he has 13 siblings. He revealed that in an interview with AweseomnessTV and this is the animation they used alongside it: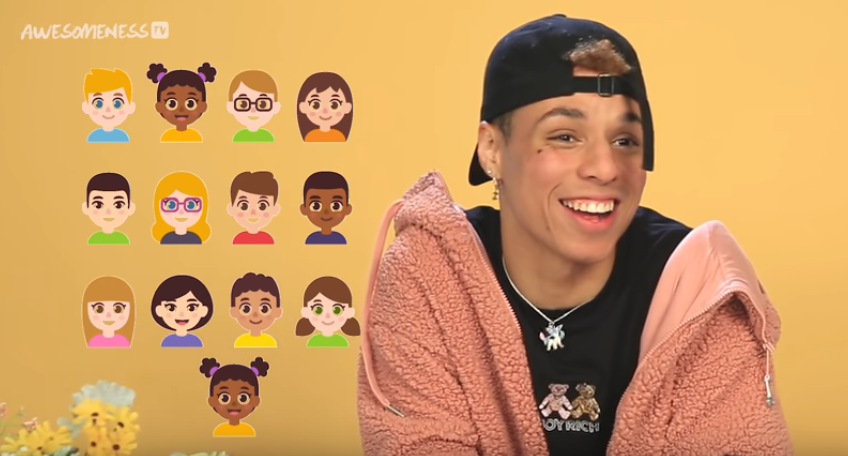 So, this implies that he could be coming from a mixed race family.
Fans reacted to the apology
Everyone found the apology amusing and responded in various ways. One fan was wondering who asked Larray to even apologize in the first place:
https://twitter.com/Stylinson757/status/1305278863056961536
Another pointed out that everyone already knew this:
https://twitter.com/OnitshaReed/status/1305278979843256321
There were also some commending him for being so serious about the issue:
finally, thank you for taking this seriously unlike other influencers.

— mason (@DEMIM0ORE) September 13, 2020
Some are readily accpeting the apology:
we accept ur apology❤️

— ur.mom (@ilovedilfssss) September 13, 2020
Larray truly has some loyal fans out there:
https://twitter.com/dejesusb03/status/1305283933601398786
Previously, Larray did a proper genuine apology for partying during the pandemic. His close friend Nikita Dragun threw a big party inviting all of the most popular TikTokers and influencers over. This caused a lot of backlash with some like Tyler Oakley calling Larray out.
Though, Larray did not deflect and get defensive. He sincerely apologized for his mistakes and vowed to do better.
Let's see if people will let him off the hook completely or not. As we know, the internet just needs a reason to hate on someone these days.