Larray is quite the hilarious TikTok star that's friends with almost every influencer you can think of. Whether it be beauty guru James Charles or the beloved Dolan twins. He definitely gets around! And he likes to have fun with all of his friends online. Recently, he did a hilarious joke on Ethan Dolan and well, you read the title. This is not clickbait. Larray did end up blocking Ethan Dolan on Twitter.
Here's why he blocked one of the Dolan Twins
As a joke, Larray tweeted out this:
like for a block

— larri (@larray) September 16, 2020
And gues who is one of the thousands of people who liked this tweet? Ethan Dolan himself. Larray shared the screenshot on his Instagram Stories.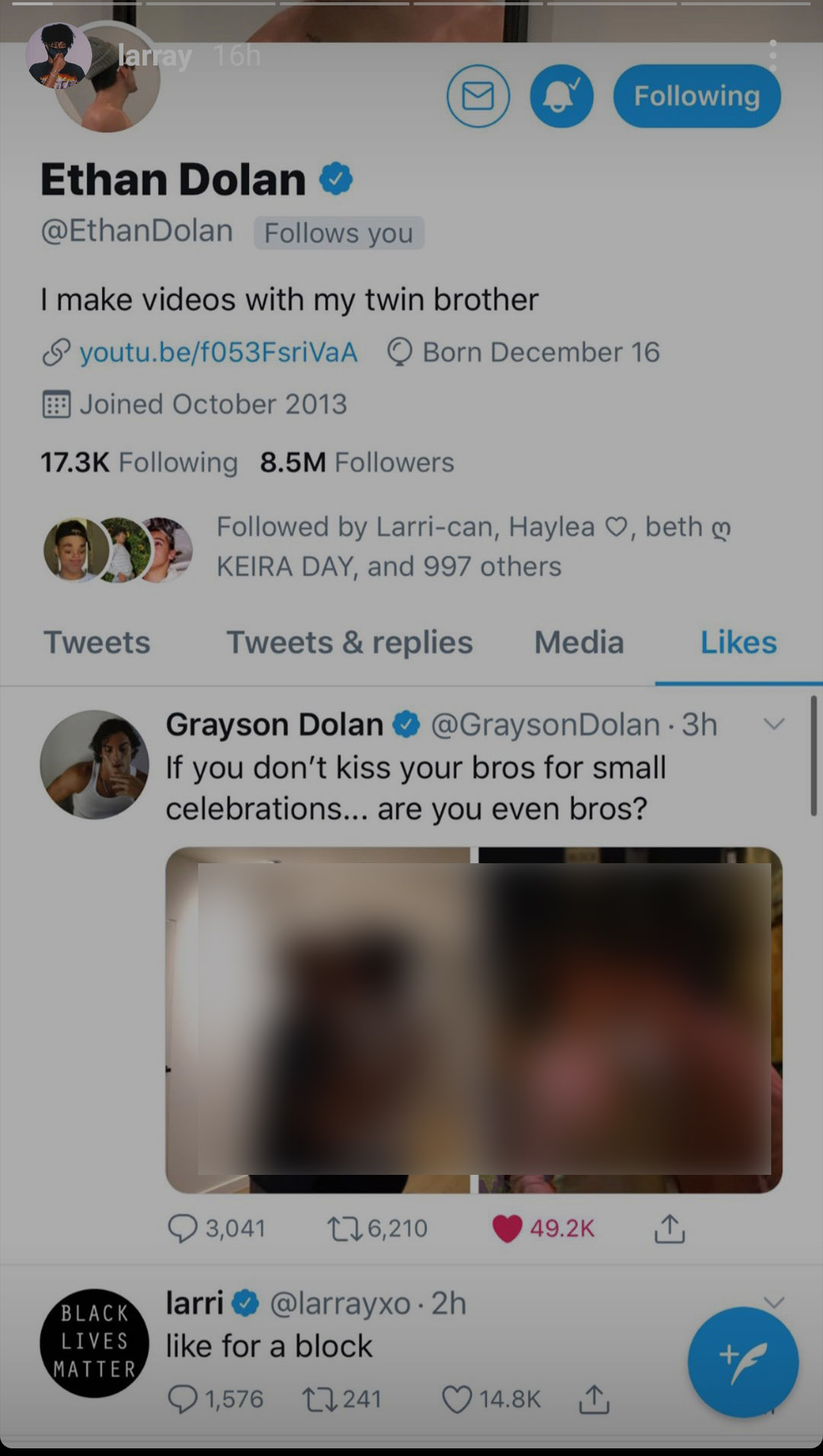 Larray took this opportunity and did what he promised to do. Yes, he blocked Ethan Dolan: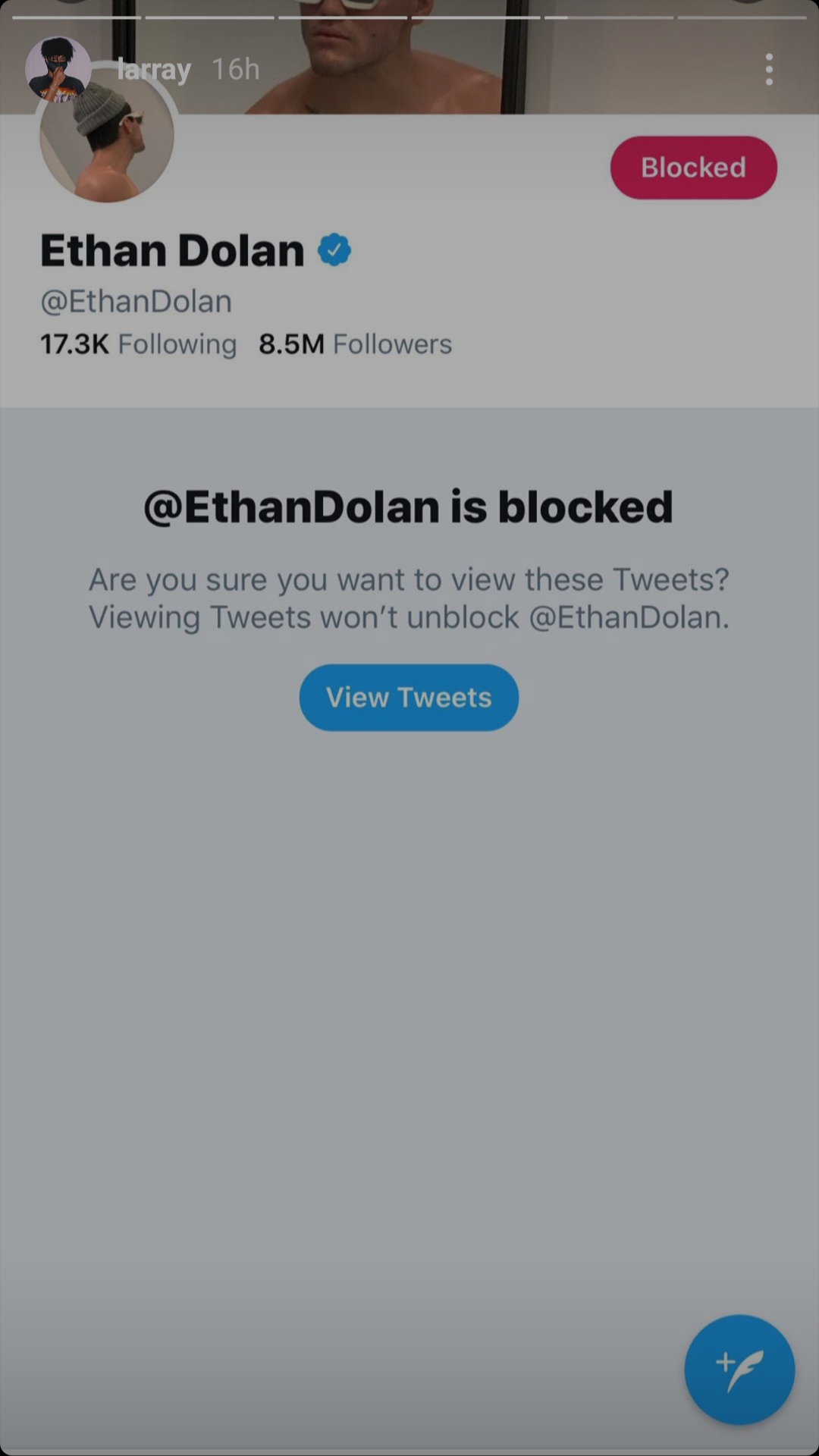 Ethan Dolan has not yet responded. Will this start beef between the two? Is there going to be more tea? Will Larray ever unblock Ethan Dolan?! Is this because they tried selling you their minivan, Larray?! We need answers!
But it seems like we probably won't get them. Because this was probably just a joke done in good fun. Ethan Dolan and Larray are quite close friends that have hung out multiple times. They've even collaborated on videos together:
https://youtu.be/YV0Pa1cVvMk
Larray was so kind to teach the Dolan Twins some killer tiktok moves alongside Addison Rae. We'll probably get to see more collabs in the future. Fans may be hoping for an explanation for the block in one of the videos.
The 'like for a block' tweet by Larray certainly seems as a joke. I mean, how can he possibly block all two hundred thousand people who liked it?
Anything is possible when it comes to Larray though. He recently used the N-word in one of his videos online. And people were really angry at him. But what they didn't know was that he's actually black himself. But his apology amused his fans.