Once again, fans are extremely disappointed with Nikita Dragun for using blackfishing to promote a certain brand through her discount code. As you all know our beauty influencer is known for her extreme makeovers. By makeovers I mean makeup looks. One day, we see her in a blinding white makeup foundation and the next day we see her covered in an instant tan lotion.
I mean it's not like we don't use tanning sprays or lotion. But we try to keep the usage as minimal as possible and close to reality. But Nikita has just hurt so many fans by using this super tan look in her recent Instagram post. And no, she is not been accused of using blackfishing for the very first time. Nikita has used it a lot of times in the past. But she has never made a legit apology for her actions.
Nikita Dragun Under Fire For Using Blackfishing
So Nikita recently shared this picture on Instagram in which she is wearing a Playboy X Missguided color block zip bodycon mini dress. She is really rocking the mini dress. Nikita even mentioned her discount code in the caption.
https://www.instagram.com/p/CFIFne9FYIS/?utm_source=ig_web_copy_link
But if you go through the comments section, you will see how many fans got hurt with this post. Some of them think Nikita used blackfishing just so she can get more comments on her pictures.
While others think Nikita used blackfishing just to promote the brand. Let's go through some of the comments in which fans are talking about her last week's pictures in which Nikita appears to be orbit white.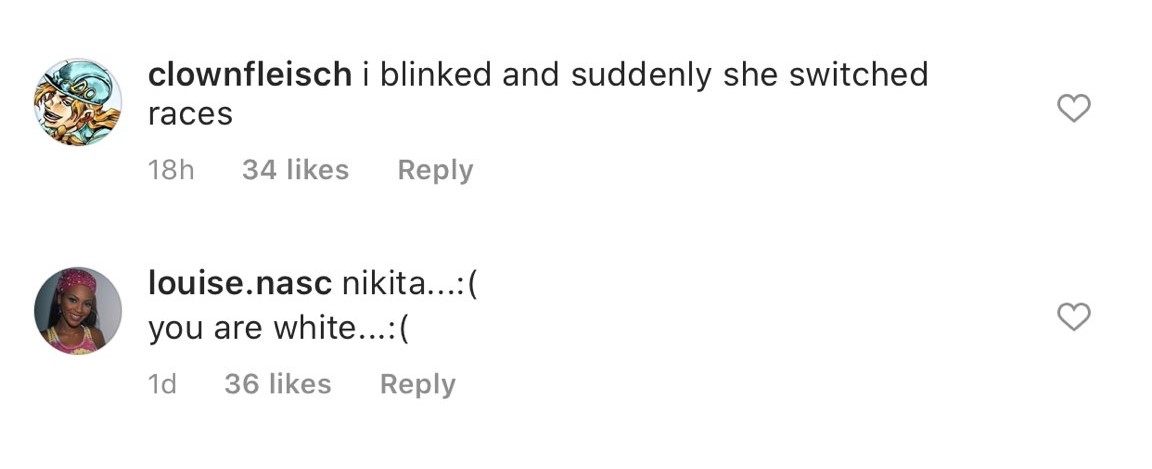 I really don't know what to say. Nikita really goes from super white foundations to using too much tanning lotion and sprays in less than 24 hours.
Though, it must be noted here that Nikita Dragun is not white. She was born in Belgium and her ethnicity is half Vietnamese and half Mexican.
A fan also had similar thoughts like this one, ' Sis is a new race every day'.

While some fans even thought Nikita looked cute.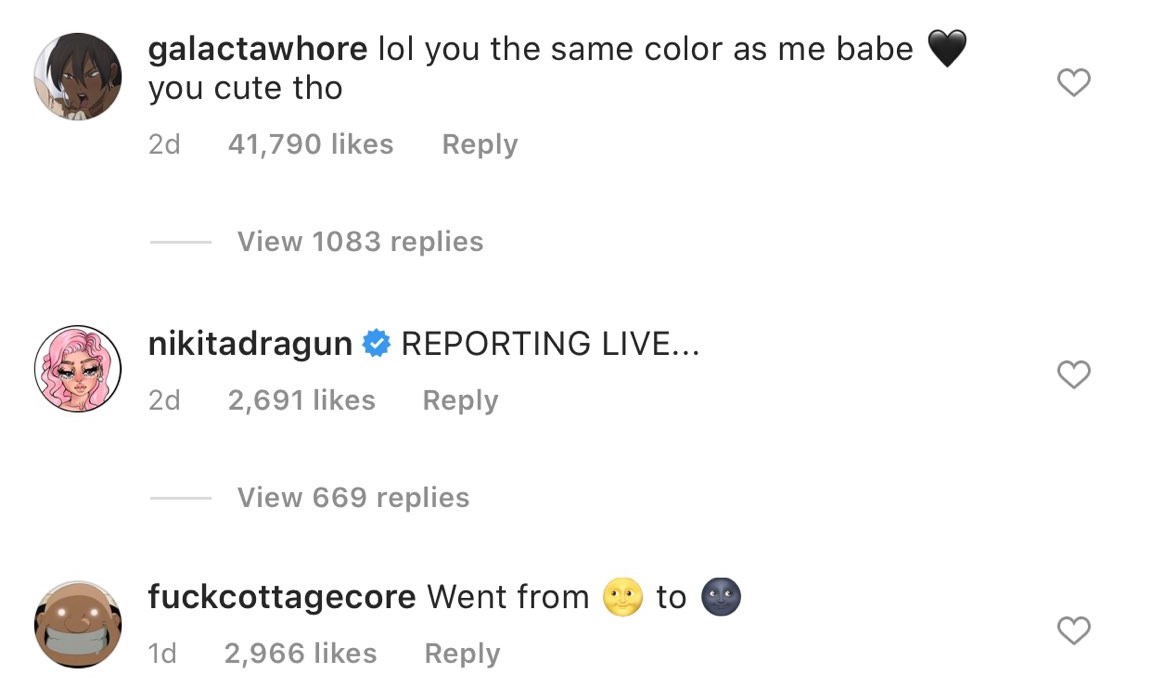 Being cute might be acceptable to a lot of people in normal circumstances. But using blackfishing is just not acceptable in many eyes. Because it can hurt the feelings of people of color.
I don't know if you guys are aware of this thing or not but Nikita posted some pictures on her Instagram a few months back.  In which she was wearing an excessive tan and a wig with braids. Fans were not happy with Nikita for indirectly targeting a specific race. They even wanted her to issue an apology but Nikita being Nikita never posted one.
So I guess she won't even post an apology this time and for the million other times, she has hurt people intentionally or unintentionally.