While Netflix's Tiger King is triggering the inner Sherlock of many people, Megan Thee Stallion's Savage TikTok challenge "started by a fan" is triggering the inner dancer of every TikToker & celebrity. The challenge was started by a TikToker Keara Wilson on March 11. Since then, it has reached 9.9 million views, 934.3k likes, and 5210 comments. When she started the challenge for the Suga track, Keara asked people to tag her if they copy her dance move so that she can see it. Little did she know that it will go so viral even Jessica Alba would nail it perfectly. Jessica's hot moves have nailed 6.8 million views on TikTok. And Jennifer Lopez is joining the club. But in a different way.
Jennifer Lopez Proves Why She's Still The Queen
Before COVID-19 hit the world, everyone was mesmerized by Jennifer Lopez & Shakira's Superbowl performance. That was something out of this world. But before Superbowl happened, the J Lo Superbowl Challenge hit TikTok and everyone was up for it.
J Lo is one of the best celebrity dancers in the world, there is no denying that. She's sexy and she knows it. That's why she took up the viral Savage challenge and added her creativity to it. Instead of following the dance moves of the challenge, Jennifer Lopez created a sexy collage with a not-so-random selection of her images/clips.
The TikTok contains her famous dialogue from Out Of Sight movie, a glimpse from El Anillo official video, the famous green Versace dress, smokin' hot smoking scene from the movie Hustlers and more.
Fans react
Seeing all of her sexiness combined in a single TikTok, fans are more than ecstatic to see their queen. Yes, Jennifer Lopez is classy, sassy, savage and we love our queen.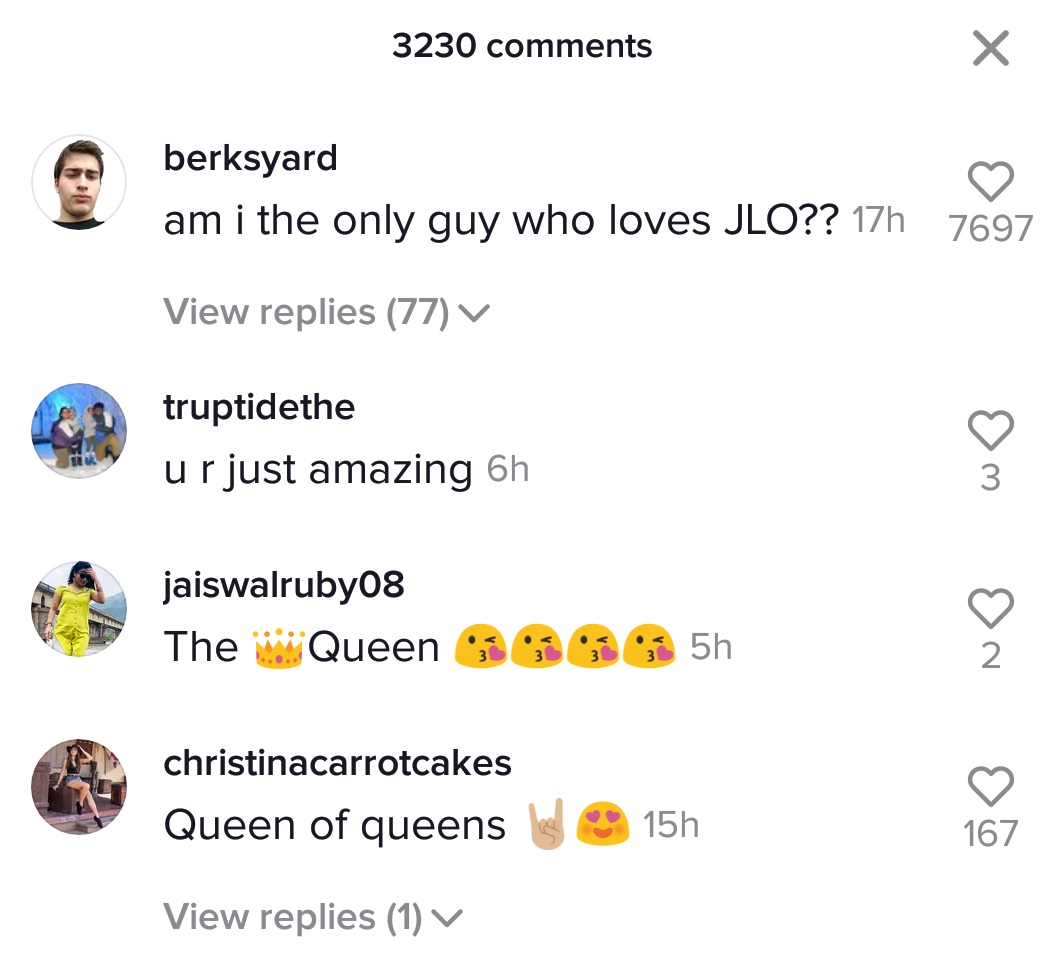 @berksyard you are not the only one. See those likes on your comment.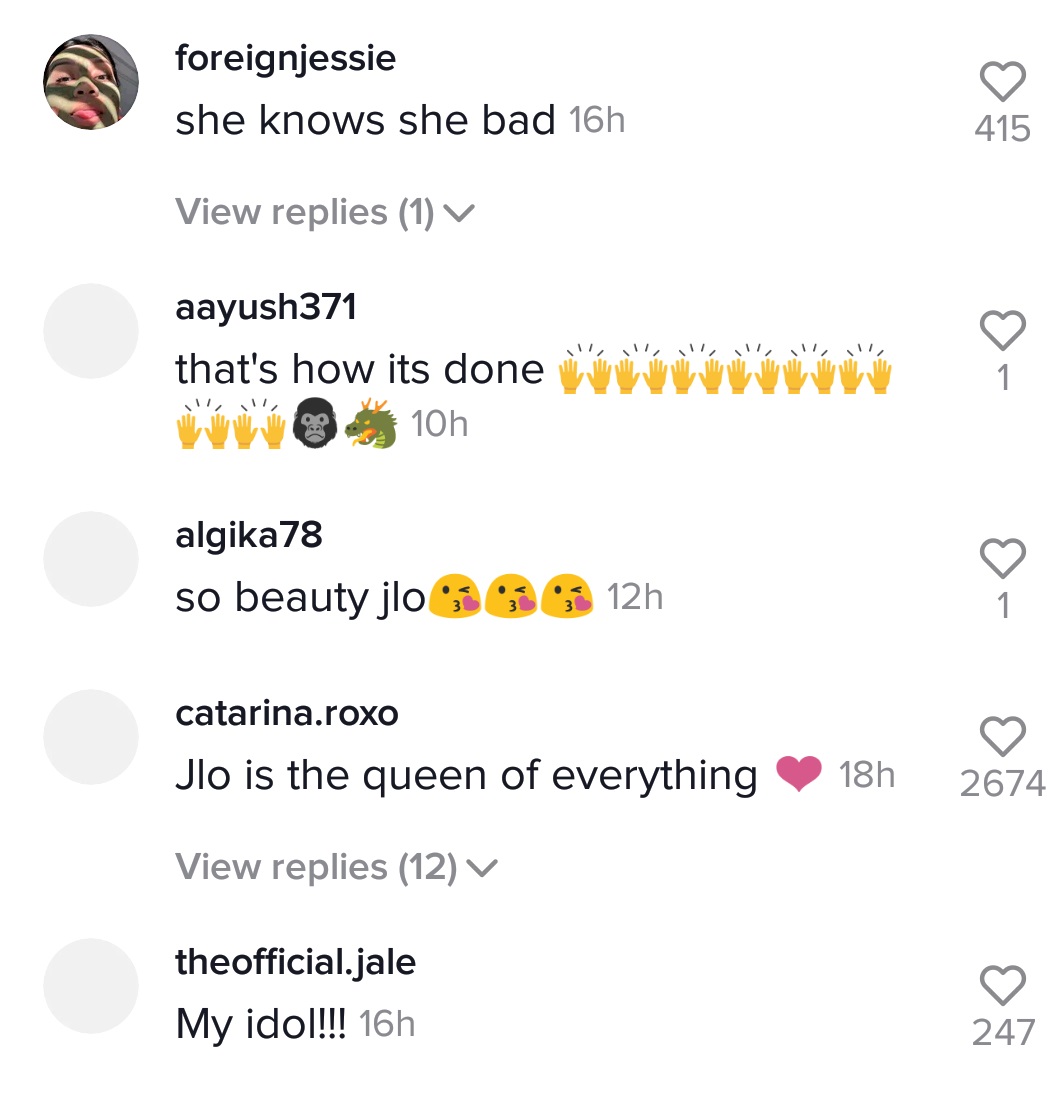 On that note, let's keep a check on TikTok to see who joins the Savage challenge next.