Seems like it is a good week for the One Direction singer Harry Styles. Or… month. He just made history as he always does with his music and work. As of last week, Harry Styles hit a Spotify record of his own by surpassing 33 million listens in a month. As his numbers go up, he is now the 50th most listened to artist on the app. And we are talking about the global charts. Meanwhile, his song Watermelon Sugar remains number 7 on the top 50 tracks globally.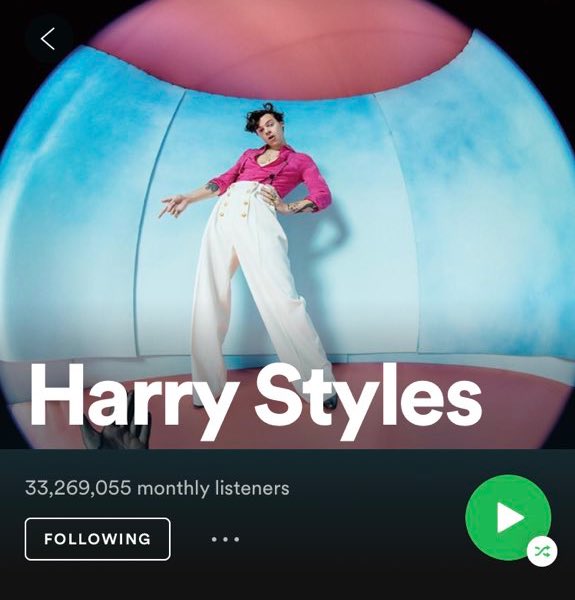 Harry Styles's Top Five most listened to tracks on Spotify.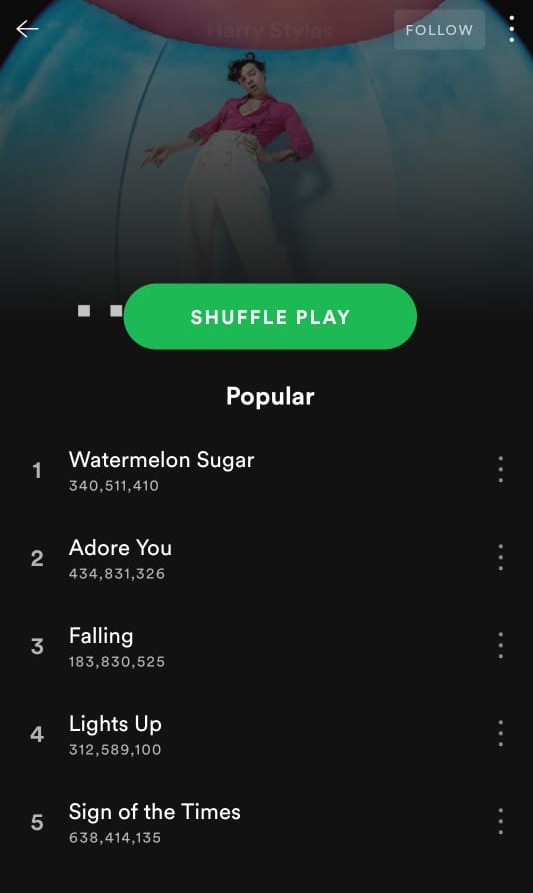 1. Watermelon Sugar.
Fans of the Fine Line Album singer seem to especially love his latest music video track, 'Watermelon Suger' which remains his number one track on the app. Harry Styles's Spotify account shows about 340.5 Million listens to the song. We have no doubt listeners miss the summers during this Pandemic.
2. Adore You.
This track will probably always be a fan favorite. The track was released in 2019 as one of the singles from his album Fine Line. The song is a fresh beat with lyrics that make your heart flutter.
I'd walk through fire for you
Just let me adore you
Like it's the only thing I'll ever do
3. Falling.
We totally understand why this track is on Harry Styles's most listened to tracks on Spotify list. The song has the most mesmerizing vocals and is one of the most lyric genius-ish songs of his career.
4. Lights Up.
This is another amazing track from the Fine Line album. The song represents the lights that come with the fame, the glamour, and the good life. Its lyrics are all about how the high from fame, is not something one would want to come back down to earth.
5. Sign of The Times.
This was Harry Styles's debut solo song back in 2017 and it is astounding how it is still so famous among Spotify listeners. The song was the first time we heard Harry's voice without his bandmates and boy did it blow us away!