The Beatles 'And I Love Her' sticks out as an undeniable milestone for the band in their LP 'A Hard Day's Night'. It was still the early days of the Beatles and Paul McCartney was yet to establish himself as a great songwriter. But, 'And I Love Her' really changed things for Paul in the band. However, he did mention that without George Harrison, that song may never have been as great as it was.
The beginning of Paul McCartney
It was the first ballad I impressed myself with.
This is how Paul remembers the song in his biography Many Years From Now (1997). And John Lennon agrees with the idea too, as he called 'And I Love Her' a warm-up for Yesterday. After that, both John Lennon and Paul McCartney formed a formidable songwriting partnership, the likes of which have never been seen. However, John had a minimal involvement when it came to 'And I Love Her'. In fact, it was George Harrison who had a major contribution to the song. Most notably, it includes the famous four-note riff that he came up with right on the spot.
George Harrison showed his brilliance in 'And I Love Her'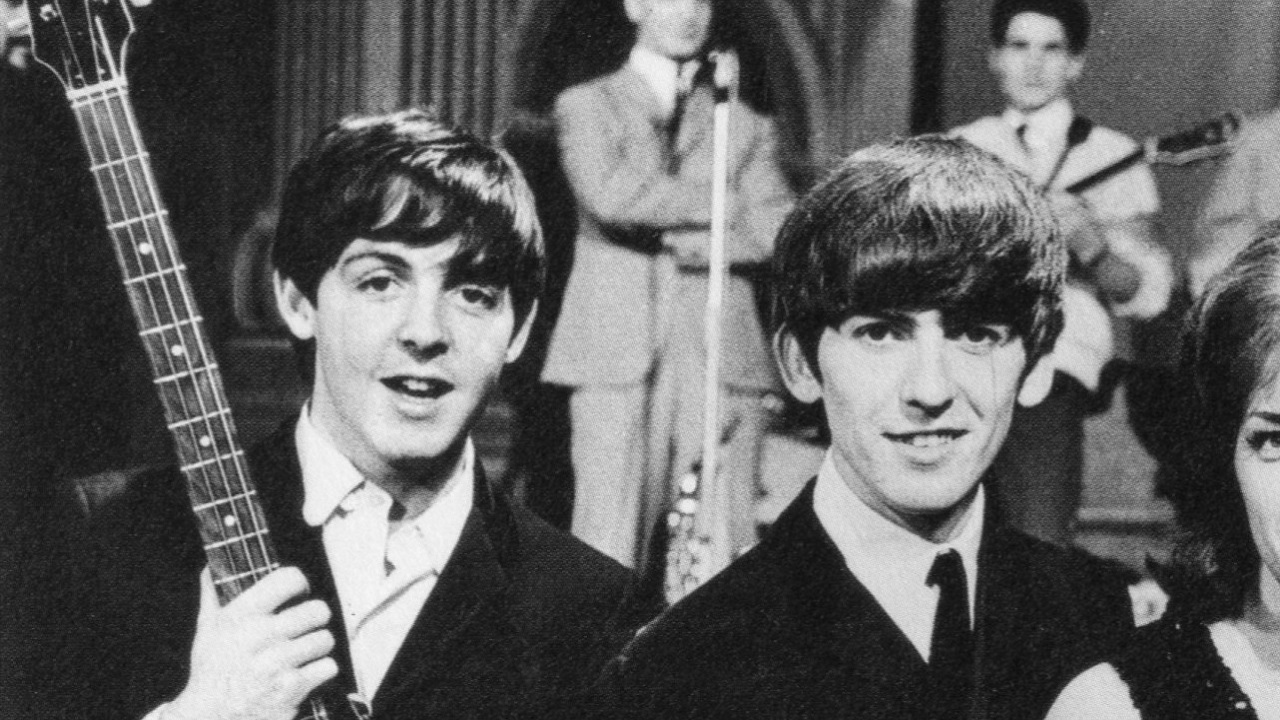 As talented as Paul McCartney was, it was really tough to do everything. That's the entire purpose of a band. And when Paul came in with 'And I Love Her' and showed it to George and Ringo Starr, he was missing the opening bit. Paul recalls:
We'd go in the studio, ten in the morning, and this was the first time George and Ringo had heard any of the songs.
Furthermore, Paul recalls how George Harrison and Ringo would string up the song from mere scraps they gave them:
This is how good they were. So John and I would go, 'It goes like this'… and they'd go, 'um, hum.' George would cop the chords…not writing them down, it's just like 'yeah, right…I can see what you're doing, 'cause I'm one of you, you know, I didn't write it but I see what you did.' And Ringo would just stand around with his sticks and just 'tick-a-tic-tic,' do a little thing.
And this is exactly what George Harrison did with 'And I Love Her', as Paul McCartney further said:
And I was just thinking actually about my song, 'And I Love Her.' 'I give her all my love,' I had that. But then George comes in with, 'doo-doo-doo-doo." Now you think about that – THAT's the song! But you know, he made that up on the session, 'cause he nicked the chords and we just said, 'it needs a riff.' I didn't write that!
George Harrison: The underrated genius
And that's how George came up with such an iconic riff on the spot. But, this is just a glimpse of the talent that George Harrison had. He fixed up the guitars on countless Beatles songs. In an interview with Rolling Stone, Tom Petty recalls how George Harrison came up with that riff on the spot:
I was just standing there and thought, 'I've got to do something!'
And that's how easy it was for George to create an absolute masterpiece. But, sadly he didn't get the same freedom in the band to showcase his talent. A major reason why The Beatles broke up was because of how much George Harrison was neglected. For example, when George wanted his bandmates to take his 'While My Guitar Gently Weeps' seriously, he had to bring in Eric Clapton to the recording. If it wasn't for the breakup, it's difficult for the songs from his critically acclaimed album 'All Things Must Pass' would have made it to the record stores.