Famous YouTuber Larray's birthday bash turned into the talk of the town recently. Larray just turned 22 on July 22nd, and Hype House served as the venue for his "surprise" birthday party. We are still trying to figure out who was more surprised by the bash, the birthday boy or all the people who were not allowed to enter the party house. Even though people are criticizing all the major influencers for attending a 'huge' party amidst coronavirus pandemic, the security for the event was very tight. Everyone had to go through the security post after they made sure the guest was 'officially invited' by the main organizer, Nikita Dragun. Keeping everything aside, there is one confusion that's killing the fans. Did Josh Richards really attend the birthday bash to protect his ex-girlfriend and current BFF Nessa Barrett from Chase Hudson?
Larray's Birthday Bash
This is really confusing. I just watched two videos back to back with totally different stories. First, we have Bryce Hall. He uploaded his latest vlog titled: I thought they Broke Up? It applies to a few Sway couples. However, this particular couple is: Nessa Barrett and Josh Richards.
We know how Bryce is using clickbaits these days. This is another one of his acts. But, the vlog did have both Josh and Nessa in it together. Bryce asked for their permission to use the clickbait of them dating again. But, his request was denied.
In the same vlog, Bryce Hall tried to convince Josh Richards to come to Larray's birthday party with him. However, Josh said he is not going to do it as the party was being held at the Hype House.You know the whole drama that took place between Sway Boys and the hype house after Chase Hudson tweeted he kissed Nessa Barrett.
Anyways, Bryce was included a few clips from Larray's birthday bash in the same vlog. And he confirmed Josh didn't come with him. So what was Josh doing outside the Hype House then?
Was Josh Richards protecting Nessa Barrett from Chase Hudson?
Here comes the second video. The Hollywood Fix posted a video clip of Josh Richards and Nessa Barrett 'leaving' the Hype House after Larray's birthday party. Now, Josh Richards said he was not going to attend the party because it was in the Hype House. We have not come across any picture of him inside the house during the party as well.
But he was really seen leaving the party, and he did not seem happy. He tried mocking The Hollywood Fix with his own camera, and fans believe Josh was trying to diffuse the situation. Since fans see everything, they pointed out how un-Josh-like Josh really was. Moreover, Nessa Barrett arrived at the birthday party with Griffin Johnson, Dixie D'Amelio's boyfriend and Josh Richards's friend from the Sway House. When did Josh arrive? Was he really keeping it low because of Chase Hudson? Or did he just go there to pick Nessa after the party?
Fans react
Fans are equally confused after seeing Josh Richards with Nessa Barrett, outside the Hype House. If it wasn't Larray's birthday party, this might have been a more awkward situation.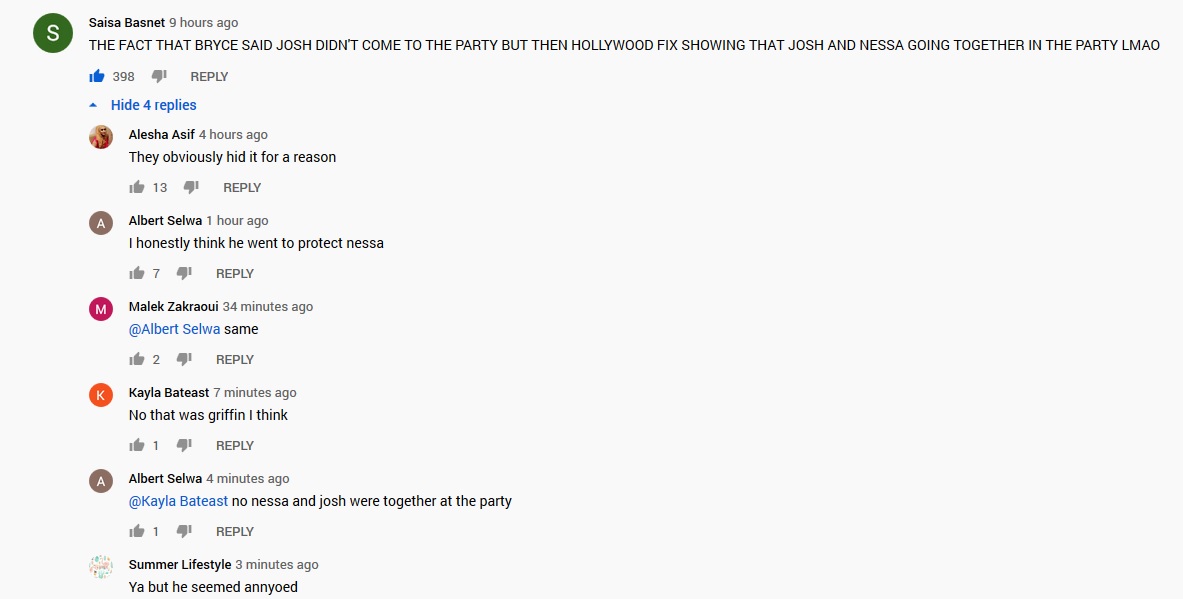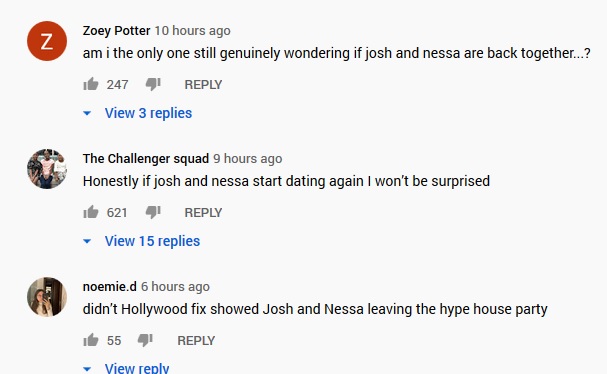 They also reacted to Josh Richards mocking the Hollywood Fix.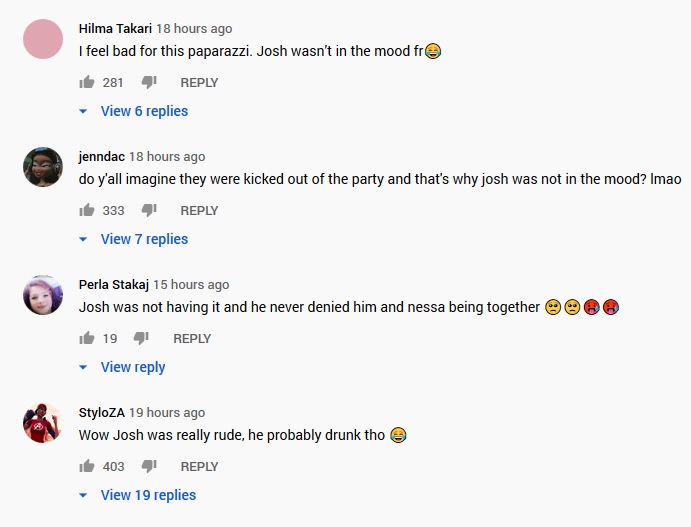 He also left some tweets as a not-so-subtle-hint:
Paparazzi has 0 boundaries like chill tf out and stop trying make everything something it's not

— Josh (@JoshRichards) July 22, 2020
The paparazzi lowly killing it on YouTube tho so maybe I should switch my content and paparazzi the paparazzi

— Josh (@JoshRichards) July 22, 2020
What are your thoughts on the whole situation? Will Josh do a TeaTalk on himself this time and be honest about the Hype House situation?