There's little doubt that David Bowie shared a special relationship with The Beatles. The singer and the band go way back and are arguably two of the most influential artists that the 20th century has ever seen. But, it turns out that Bowie also drew inspiration from the fab four of Liverpool. So much so that he even admitted to copying a part of a song from the Beatles album Sgt. Peppers Lonely Hearts Club Band!
Related: David Bowie Was Next On The Hitlist Of John Lennon's Assasin!
The Beatles song that David Bowie copied was Lovely Rita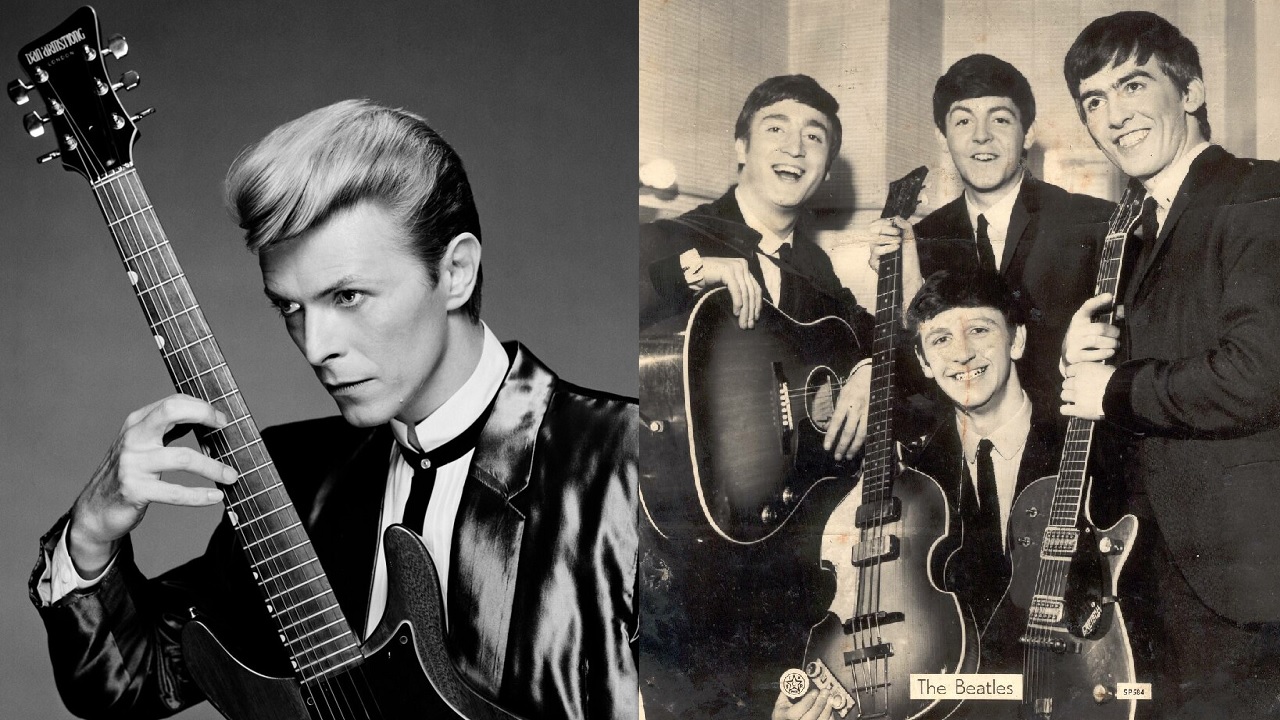 The song that we're talking about from Sgt. Peppers is Lovely Rita. In the book The Complete David Bowie by Nicholas Pegg, Bowie admitted to drawing inspiration from the Beatles' work. In particular, he copied the backing vocals from their song Lovely Rita for the track "Star" in Bowie's album Rise and Fall of Ziggy Stardust and the Spiders from Mars. The China Girl singer said in one of his past interviews published in the book:
I have to interplay with other writers, because I've always been a fan. If I wasn't a fan, I'd probably be far more individual — the other kind of individuality where it's very, very ingrained in the self.
Moreover, Bowie also used this chance to detail his special relationship with music and how it connected with his view of society, saying:
Because I'm very involved with society on my level, I have to use the tools that the present society has been created with, musically. That's why, I lift from — and use — and am intrigued by — other writers and their music.
Related: Which album is the best The Beatles ever made?
On John Lennon
Moreover, John Lennon of the Beatles was someone that David Bowie had a lot of admiration for. In the book Bowie on Bowie: Interviews and Encounters with David Bowie, the Starman singer said:
The one thing that I really adored about Lennon's writing was his use of the pun, which was exceedingly good. I don't think anyone has ever bettered Lennon's use of the pun.
Moreover, it was different than the way Bowie himself used puns, continuing:
I played on it more; Lennon would throw it away in one line. I tend to build a song upon it. I treat my puns a lot more seriously.
Nevertheless, Lovely Rita and Star both featured in some of the most iconic albums of all time. Sgt. Peppers went on to become an influential album, staying 233 weeks on the Billboard top 200. It even remained on the top of the chart for 15 weeks. Meanwhile, The Rise and Fall of Ziggy Stardust and the Spiders from Mars was not as popular at least in the United States. It lasted on the charts for 88 weeks but eventually went on to be recognized as one of Bowie's finest.
Related: Julian Lennon says the new Beatles Documentary made him "fall in love" with his father "again"