Danielle Cohn is one of the youngest controversial YouTubers, with a single controversy revolving around her real age. Otherwise, she is a very interesting content creator who has a loyal fan base. Whether she is 14 or 16, that is still a question. However, she is getting tattoos from quite some time now. And it is time that she officially addressed all of her tattoos' meaning as well as regrets.
Danielle Cohn explains meanings of her tattoos
Danielle started off describing her tattoos by her first ever colored tattoo. It's a red rose followed by the text "life goes on". The tattoo is placed on her left arm, on the inside. Danielle Cohn explained that she always wanted a tattoo that read "life goes on". However, she did not want it to be boring. Then one day she got an idea to incorporate the text with a plant or flower to make the tattoo less boring.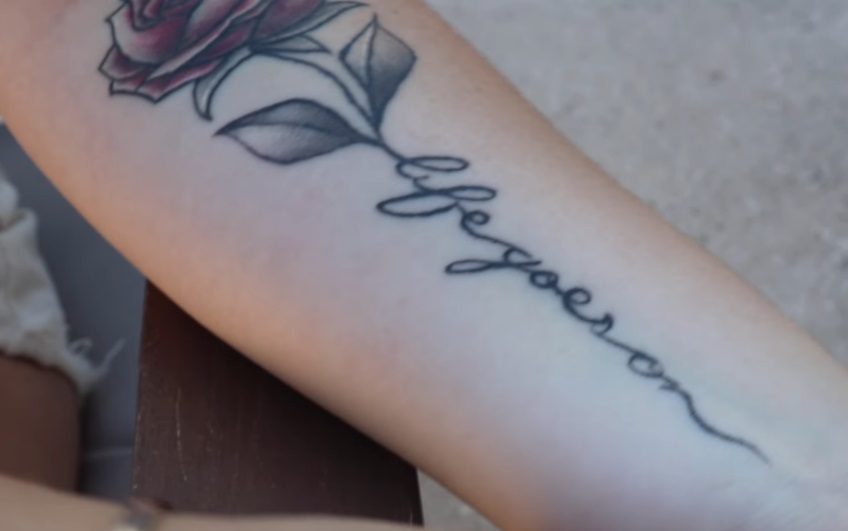 The tattoo does not have a specific meaning. Danielle says that she got it on her arm to have a look at it whenever something happens in her life.
Related: Danielle Cohn & Mason Patterson are teaming up against Michael Weist?
The next tattoo she described was on her left thigh. She wanted a half sun-half moon kind of tattoo. But then Danielle Cohn decided to go for a moon in the center of an open sun. In fact, Danielle said that the tattoo is a common one so she had to add her twist to it to make it customized for her.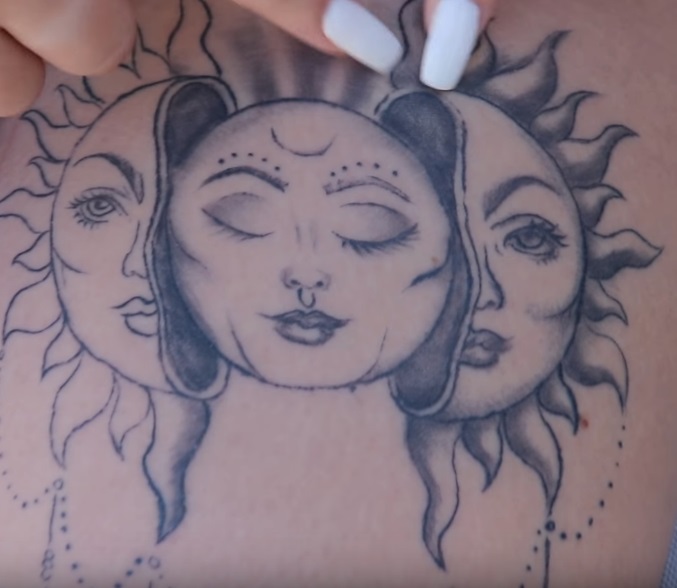 She further mentioned that the tattoo is still incomplete. Danielle Cohn has to get is colored and shaded and then the tattoo look will be completed. It is also one of her most painful tattoos.
Danielle described the meaning behind the tattoo is "evil is bigger than the good". She feels like our world is full of negative people. And there aren't many good people in our world. In the tattoo, sun stands for the good side while the moon represents evil. However, the main reason she got the tattoo was that she wanted a sun and moon piece.
This tattoo is also the only one that did not really have a meaning for Danielle Cohn when she got it. However, she does not regret getting that tattoo.
Simple tattoos
Danielle Cohn's first tattoo was an infinity sign on her finger. It has faded now. It's one of her favorite ones. Mikey Tua got a tattoo of a moon for her after their breakup. So she wanted to get a secret tattoo for him as well.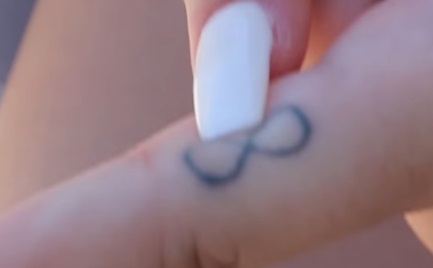 Her Pisces tattoo is the 7th tattoo she got, and it was on her birthday. Since she is a pisces, she got the tattoo to represent her birthday.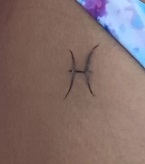 Danielle Cohn has a tattoo under her right breast, that says "self-love". That's a reminder for her to love herself no matter what happens.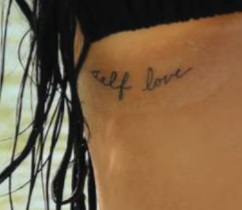 The wave tattoo on her side is a pretty basic tattoo that mostly girls get. Danielle Cohn loves oceans, so she always wanted to get an ocean related tattoo. The meaning behind the tattoo for her is that life is like an ocean. Ocean is beautiful and scary, and life is beautiful as well as scary. That's the way she looks at it.
Powerful ones
Next, Danielle Cohn described her abortion related tattoo, of an angel and a date. By now, everyone is aware of her abortion and why she got it. Danielle explained that she got the tattoo to cope with the fact that she got an abortion. Talking about the tattoo made her emotional, so she didn't discuss it in detail. She has already discussed the tattoo in her abortion confirmation video.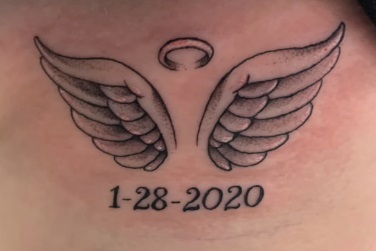 Last, but not the least, Danielle Cohn got the tattoo with Mikey Tua. They wanted to get bigger-than-first-one tattoos this time. It was a moon for Mikay and an infinity sign for Danielle back then. But now, since they are openly dating, they have revived their relationship and now they have tattoos that represent their love for each other.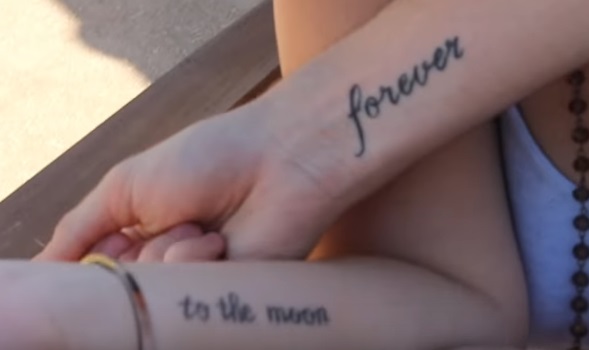 It's something Mikey Tua and Danielle Cohn say to each other all the time. "Forever to the moon". Mikey Tua has "forever" tattoo while Danielle has "to the moon" tattoo.