We have all probably binge-watched the entire third season of Stranger Things when it premiered but we're still not over it. Stranger Things season 3 was without a doubt the best season of the series-or maybe second best. Nothing would top the first season of Stranger Things for us. Though the finale of the season has left us with many questions, there are moments that left us awestruck. So, here are the best moments of Stranger Things Season 3.
Hopper's Note From The Beyond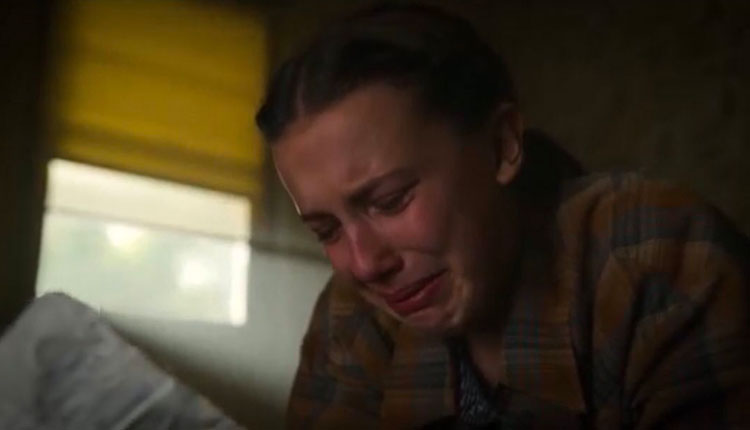 Despite there being some traits that suddenly aggravated in Hopper, we were still devastated on his death. No one could have seen this coming. Rarely has Stranger Things killed off a main character of the show, that's something we only expected from Game of Thrones after all. But Hopper does die in an effort to save all of Hawkins and the world.
What he leaves behind is a painstakingly sweet note for his adoptive daughter El. It highlighted how he was coming into terms with his feelings and how he had finally accepted that El was growing up. It was a parallel to how the show has evolved and the characters that we fell in love with grew up as well.
These lines teared us up:
Feelings. Jesus. The truth is, for so long, I'd forgotten what those even were. I've been stuck in one place – in a cave, you might say. A deep dark cave. And then, I left some Eggos out in the woods and you came into my life and… for the first time in a long time, I started to feel things again. I started to feel happy.
These bittersweet lines really helped us find some level of closure with the painful death of Sheriff Hopper:
So you know what? Keep on growing up, kid. Don't let me stop you. Make mistakes, learn from 'em, and when life hurts you – because it will – remember the hurt. The hurt is good. It means you're out of that cave.
Now, we know what left Millie Bobby Brown teary-eyed on the sets of Stranger things a few months ago.
El and Max Finally Bond
We are used to Millie Bobby Brown and Sadie Sink being best friends behind the scenes, but we finally got to see it on the screen as well. In the '80s themed Mall, the two girls finally get some much-needed screen time together. It's nice to see how El finally gets to have a girl friend of her own instead of just relying on Mike for her source of friendship. Plus, Max telling El there's more to life than just boys was pretty sweet.
Robin Comes Out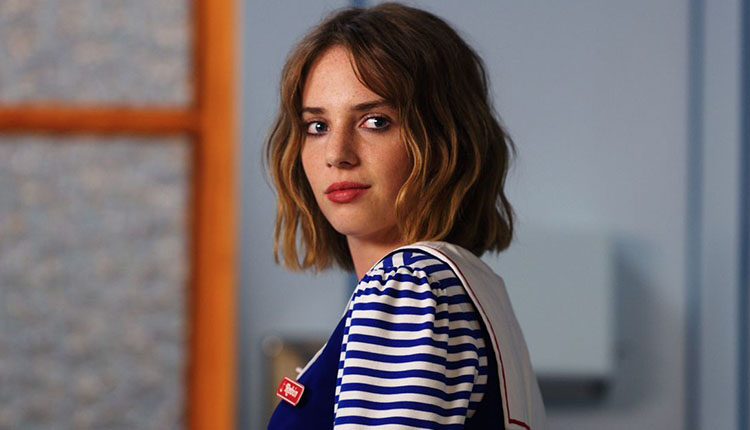 In "The Bite", when we think that Robin and Steve are finally going to become the next cute couple of the series, Robin comes out to Steve. What makes this scene so special is how Robin (Maya Hawke) was so honest in her confession and how Steve responded. Steve (Joe Keery) was supportive and loving and we finally get a platonic male-female friendship that is quite wholesome. Plus, Stranger Things is giving us some LGBT representation as well! Some are speculating that Will Byers might be gay too or possibly asexual. We are not sure yet given the vagueness of the one scene where Mike yells out 'It's not my fault you don't like girls'. Either way, all the characters definitely charmed our screens this season.
Steve Wins a Fight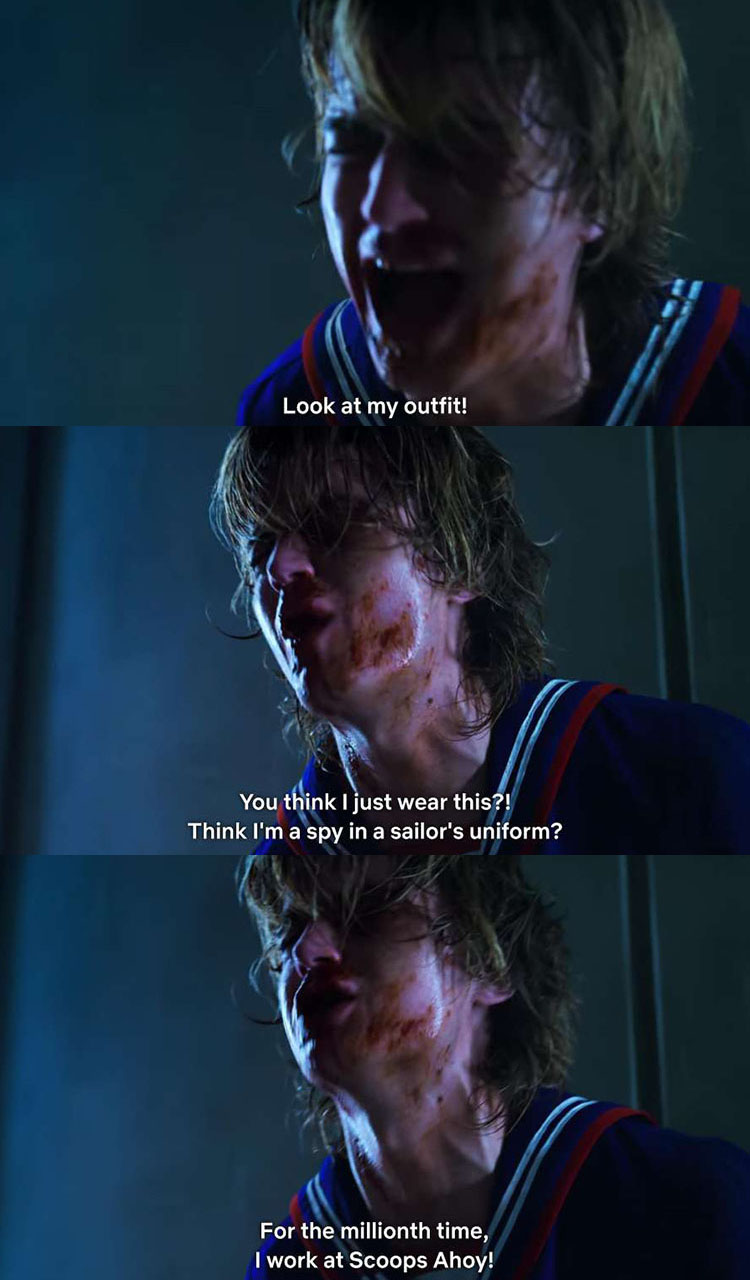 We're big fans of Steve and there was no way that there wasn't going to be a best Steve moment on this list. The bad boy turned good boy turned baby sitter turned the best mom finally wins a fight and we're proud. Steve is always getting beaten up but this time around he's actually won the fight and his hypeman Dustin was there. His chemistry with Dustin (Gaten Matarazzo) was still flourishing! Robin and Erica being added in the group were one of the best things Stranger Things could have done as well, it added the right comedic effect and was helpful in moving the plot forward.
Dustin and Suzie's Duet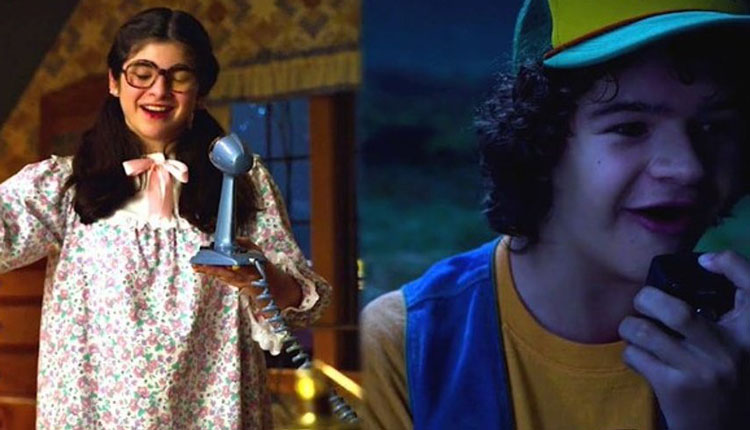 The last episode of Stranger Things season 3 was a whirlwind of emotions. We were anxious, crying and then came out the best duet in the history of shows. You've got to admit it that when Dustin and Suzie start singing, you laughed the hardest. We know we did. When we say couple goals, we mean Suzie and Dustin.