The 47-year-old American-Canadian actor is known for his charming relatable nature, quick wit, and sarcasm. Ryan Reynolds has starred in numerous blockbuster movies spanning several different genres, showcasing his versatility as an actor. The actor's banter with his wife Blake Lively on Twitter and Instagram, as well as his quick comebacks in various movies, make him one of the most likable actors of the 21st century.
Following an early career in Ryan Reynolds Movies, which included a starring role in the hilariously termed "Two Guys, a Girl, and a Pizza Place," Ryan Reynolds made his breakthrough debut in the 2002 "National Lampoon's Van Wilder." This immediately established him as a disarmingly attractive star with strong comedic skills. Ryan Reynolds's charismatic performances have made him a beloved figure in the entertainment industry.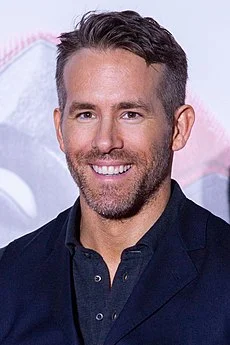 Apart from being just an overall amazing human being, Ryan Reynolds has been highly appreciated for his work throughout his career. The actor is famously known for giving Netflix some of its greatest hits. At one point, he practically took over everyone's Netflix screen!
Therefore, it is essential we note some of the best Ryan Reynolds movies on Netflix.
Related: Ryan Reynolds Trolls Hugh Jackman Once Again
1. Red Notice
When it comes to Ryan Reynolds movies, his ability to effortlessly blend action and humor is always a winning combination. Red Notice belongs at the top of this list of the best Ryan Reynolds movies on Netflix. The spy-themed action comedy came out in 2021 and was directed by Rawson Marshall Thurber.
The movie features Reynolds, as well as Dwayne Johnson and Gal Gadot. This was not the first time Director Thurber had worked with Dwayne Johnson. Thurber had previously worked with Johnson on Central Intelligence and Skyscraper. 
In the film, we see that Johnson portrays an FBI agent in order to apprehend a prominent criminal called the Bishop (played by Gadot). He is forced to forge an odd collaboration with another criminal, Nolan Booth (played by Reynolds) to defeat the Bishop.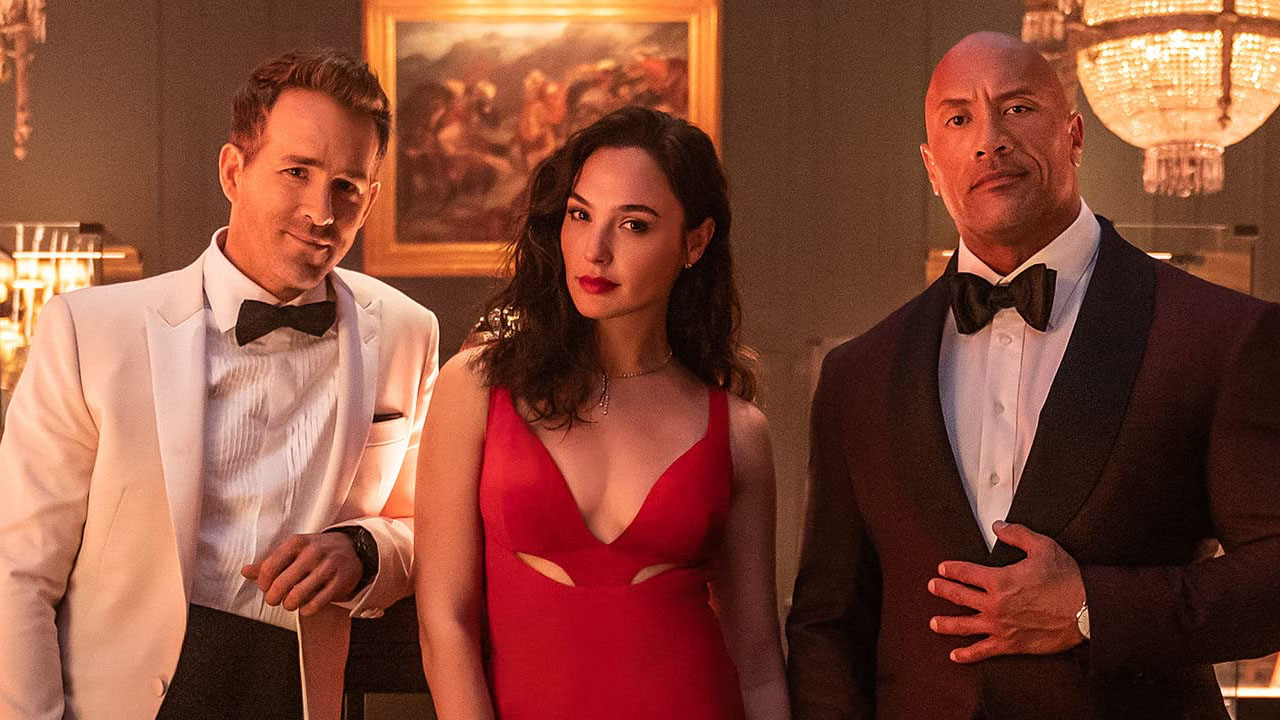 This Ryan Reynolds comedy film, which was initially scheduled for a theatrical release, wound up becoming Netflix's highest-budget film to date. Additionally, Red Notice also became one of 2021's highly disputed films. It received a harsh response from critics while also receiving a resoundingly positive reception from viewers.
Each of the leads brings their own unique flair to the film – Johnson with his broodiness, Reynolds with his disarming charm, and Gadot with her cunning sex appeal and sophistication. While some may argue that the action material was overdone, the bigger criticism was that many of the moves weren't performed well.
In retrospect, it was a brilliant move to cast Reynolds alongside seasoned DC movie actors Johnson and Gadot. Red Notice's problems would have been far more difficult for audiences to overlook if not for the three brilliant performers leading the film. Leaving that aside, there is definitely plenty to be stated for a comedy starring Ryan Reynolds that appeals to its target demographic.
Red Notice did succeed in doing just that. Since all three of the actors have committed to return for consecutive sequels, there is a chance that Red Notice 2 will surpass the mediocre original by a wide margin.
Related: Chris Hemsworth Upcoming Movies To Watch
2. The Adam Project
From his early days in the industry, Ryan Reynolds's movies have consistently entertained audiences with their unique blend of wit and charm. However, the Adam Project is unquestionably Ryan Reynolds' best Netflix production. 
In the science fiction action comedy, Reynolds and Free Guy filmmaker Shawn Levy once again collaborate. Reynolds plays Adam Reed in a time travel story. He is a time pilot who goes on an unauthorized trip into the past to see what really happened to his wife (played by Zoe Saldana), who vanished.
In order to save his wife and turn the future around after unintentionally traveling to the incorrect year, Reed must enlist the assistance of his 12-year-old self (played by Walker Scobell).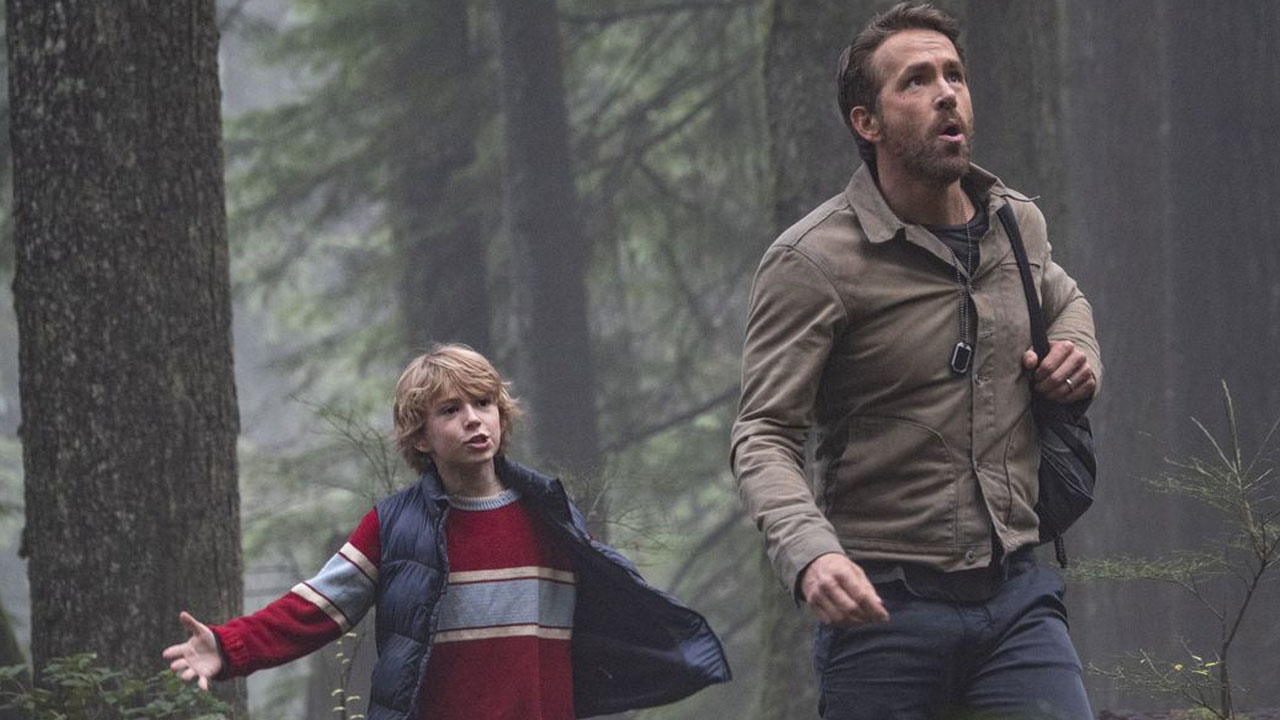 The Adam Project movie is a crowd-puller and very enjoyable comedy with solid cast members. The cast includes actors Mark Ruffalo, Jennifer Garner, and Catherine Keener. In this science fiction adventure, Ryan Reynolds' and Walker Scobell's on-screen chemistry was one of the movie's highlights.
However, despite receiving a positive response from viewers, critics thought that the movie fell short in a few aspects. For those who love time-traveling movies and a sense of mystery, this movie will become one of your new favorites. We feel this movie absolutely deserves to be on the list of best Ryan Reynolds movies on Netflix.
Related: Best Alec Baldwin Movies To Watch
3. 6 Underground
Ryan Reynolds's movies have not only entertained audiences but have also earned critical acclaim for their smart writing and exceptional performances. Another addition to the best Ryan Reynolds movies list on Netflix would be the iconic Michael Bay's 6 Underground. The movie boasts a number of expertly executed stunts and special effects scenes. 
The film follows six people, each an expert and the best in the world at the work they do. They have been selected not just for their talent but also for a singular ambition. This ambition is to erase their pasts in order to create the future. Unfortunately, due to improper editing choices, the final product is extremely disjointed and oftentimes nonsensical.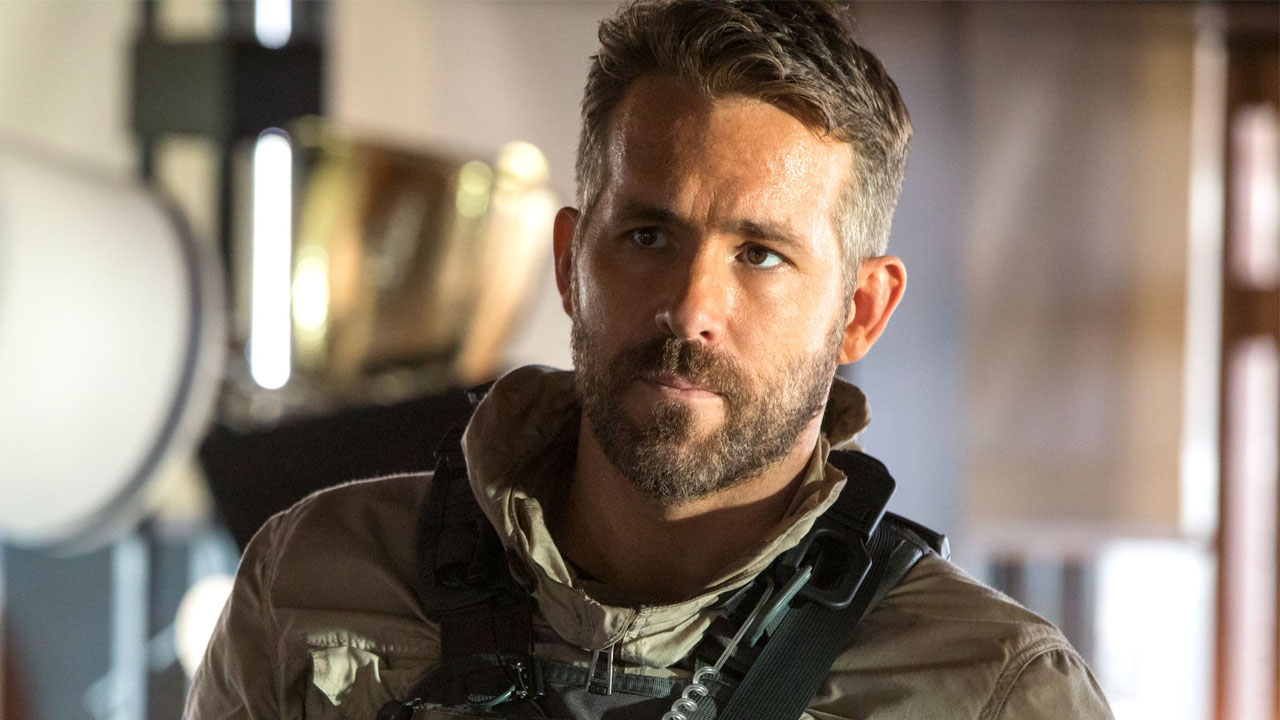 This lessens the effect of the film as a whole. The story is frequently interrupted by flashback scenes. At times, it also takes itself way too seriously in addition to relying heavily on Ryan Reynolds' one-liners.
Despite the disjointed scenes, this entry in the list of best Ryan Reynolds movies was a hit. Many viewers believed that Michael Bay's trademark "Bayhem" theatrics would have been more effective on a larger screen.
This Michael Bay directorial includes puzzling politics, as well as a complicated, non-chronological, plotline that stars Reynolds' rich philanthropist and a group of vigilantes. Like in many of Bay's previous works, the visual spectacle is given more attention than the narrative flow.
If you're a Michael Bay movie buff and fan, we highly suggest adding this Ryan Reynolds Netflix movie to your watchlist. While there unfortunately won't be a sequel, we feel that there is much that can be appreciated about this film especially when looking at the technical aspects.
Related: Best Billy Bob Thornton Movies And Tv Shows
4. The Change-Up
Ryan Reynolds's filmography is filled with memorable characters and captivating stories that have enthralled audiences around the world. This fantasy/romantic comedy from 2011 has Ryan Reynolds and Jason Bateman as the leads.
The Change-Up was produced and directed by David Dobkin. It was written by Jon Lucas and Scott Moore. In this Ryan Reynolds comedy starring an identity swap, Bateman and Reynolds experience a Freaky Friday-esque situation where both of them switch bodies with each other.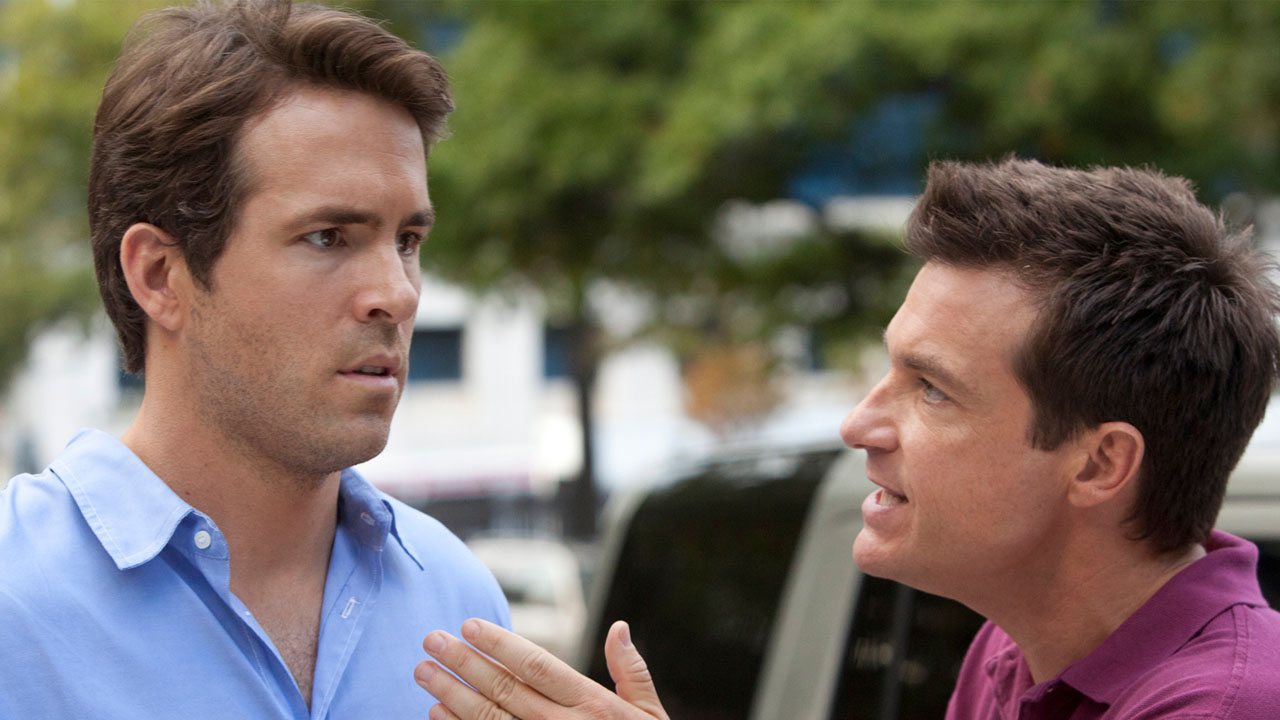 Bateman portrays a lawyer and a family man, while Reynolds plays a bro-y idler. A lot of the film's entertainment comes from watching the performers reverse their roles and live each other's lives.
Many have commented on how much they particularly enjoyed the second half of the film. The story develops more meaning, there are a lot more laughs, and the audience can enjoy more raunch as well. This movie is on brand for Ryan Reynolds and is a perfect match for his comedic skills. Despite all this, many critics believe that the premise of the film, the sequences, and overall the way the film was put together was quite poor.
We really appreciate this light comedy and think many will too. Perfect for a movie night with friends, this movie will have you entertained and laughing in no time.
Related: Top 8 Mind Blowing Action Comedy Movies On Netflix
5. R.I.P.D
Whether he's playing a wisecracking antihero or a lovable goofball, Ryan Reynolds always brings his A-game to his movie roles. R.I.P.D (the Rest In Peace Department) is a special effect action comedy movie that is directed by the German director Robert Schwentke. 
The movie stars Ryan Reynolds as Nick Walker and Jeff Bridges as Roy Pulsipher as the main leads. Nick and Roy are two dead cops who are working in the afterlife. R.I.P.D's pride is their unique use of special effects, which unfortunately according to some critics came at the cost of originality and poor timing.
If you are looking for something that's visually appealing and a total mood booster, you should definitely give R.I.P.D a chance. Ryan Reynolds does a fabulous job bringing his usual comedic self to the film, allowing the audience to sit back, relax, and laugh.
Related: Lili Reinhart Reveals her Favorite 2019 Movies
6. The Croods
If you are looking for a movie that is going to give you some solid laughs along with your family or kids in particular, then you have come to the right place. The Croods is a beautifully animated film that revolves around the theme of family sticking together and surviving during hard times.
Ryan Reynolds did a voice-over of Guy (a handsome boy) in The Croods. And you will surely enjoy watching it with the little ones in your family.
The movie is written and directed by American filmmakers named Kirk DeMicco and Christopher Sanders. Apart from Ryan Reynolds, it has voiceovers from Emma Stone, Nicolas Cage, Clark Duke, Catherine Keener, and Cloris Leachman. And by far The Croods is one of the best Ryan Reynolds movies out there and you can easily watch it on your favorite streaming platform "Netflix".
7. Deadpool
One of the most popular Ryan Reynolds movies is Deadpool, where he brilliantly brought the irreverent and foul-mouthed superhero to life. Deadpool is a highly acclaimed superhero movie that became a cultural phenomenon upon its release. Starring Ryan Reynolds in the titular role, the film brought a refreshing and unconventional take on the genre.
Known for its irreverent humor, brutal action sequences, and breaking of the fourth wall, "Deadpool" quickly won the hearts of audiences worldwide. Reynolds's portrayal of Wade Wilson, a former Special Forces operative turned mercenary, who acquires superhuman abilities, showcased his exceptional comedic timing and charisma.
The movie skillfully balanced over-the-top violence with witty dialogue, creating a unique blend of action and comedy. With its R-rated content, Deadpool fearlessly pushed boundaries, offering a refreshing departure from traditional superhero movies. It not only became a box office success but also earned critical acclaim for its self-awareness, subversive humor,
And Ryan Reynolds's career-defining performance. Deadpool proved that a superhero movie could be unapologetically audacious and still resonate with audiences, solidifying its place as a beloved entry in the genre.
Related: Latest David Dobrik Movies And TV Shows List
8. Safe House
Ryan Reynolds stars in this action-packed 2012 thriller with another big-name movie star, Denzel Washington. Reynolds plays the role of Matt Weston, who is a CIA officer with the responsibility of finding and maintaining safe houses.
The majority of the film is set in Cape Town, South Africa, where Washington's character Tobin Frost is interrogated in Reynolds' safe house. Later, Frost and Weston join forces as mercenaries attack them and they must escape to save their own lives.
Safe House is a typical CIA action movie playing on the general distrust and reservations the public has towards the secret agency. Throughout the majority of the movie, it's unsure who the viewer can trust. Can one trust the CIA that is in charge of Reynolds? Can one trust Frost, who is being interrogated because he betrayed the agency? 
Unlike Reynolds' usual comedic performance, this movie has fewer of his iconic one-liners and leans on the more serious side. At almost 2 hours long, the movie is jam-packed with action sequences, high-adrenaline scenes, and much more. If you're looking for something to keep you on the edge of your seat, then this is definitely the movie you will want to watch! 
Upcoming Ryan Reynolds Movies on Netflix
Netflix has agreed with its audience – there aren't enough movies featuring Ryan Reynolds on its platform. There are quite a few movies coming up that are planned to be released on Netflix with Ryan Reynolds as one of the leads. Most of the ones listed below are currently in production or planned and have not been given a firm release date.
Dragon's Lair
There are rumors going around that while this movie was originally going to join Ryan Reynolds' list of animated movies he's lent his voice to, it has now developed into a live-action movie. Dragon's Lair will be an action-adventure film based on a popular video game from the 1980s. It will serve as a prequel to the game, giving the two main characters of the video game a more lengthy backstory.
Ryan Reynolds will star as the main character Dirk the Daring, who valiantly goes on a quest to save Princess Daphne from various magical foes. In various interviews, Reynolds has mentioned that he is fascinated and impressed by Netflix's use of technology for the film. As mysterious as that sounds, we look forward to seeing exactly what he means by that. Currently, the movie is in production with no set release date.
Red Notice 2
While the first movie may have not been a hit with film critics, it didn't stop the Netflix audience from asking for more! Netflix has obliged and added Red Notice 2 AND 3 to their long list of upcoming movie projects. The original cast is set to return and reprise their roles, but little is known about the plot at the moment.
Johnson and his production company had initially set out to start production at the beginning of 2023, and some suspect that we can see Reynolds bring his character Nolan Booth back to life at the end of this year. No set release date has been given by Netflix, but we will keep you updated!
Red Notice 3
We know almost nothing about Red Notice 3. What we DO know is that Red Notice 2 and 3 were set to be filmed back-to-back. It's likely that whenever Red Notice 2's release date is revealed, Red Notice 3 will be released not too long after.
Upstate
Upstate will be written by, produced by, and featured Ryan Reynolds. The film is also co-written by John August, who is no stranger to working with Reynolds. They both collaborated on the film The Nines in 2007. Upstate is supposed to be a comedy. Currently there is no information on the plot. There is also no information on a release date.
Deadpool 3
The highly anticipated Deadpool 3 is set to be released on May 3rd, 2024. This Marvel movie will feature Reynolds' character Wade Wilson/Deadpool. All we know about the plot is that it will be about Wolverine and Deadpool coming together to fight against evil. It is expected to continue its R-level rating, so anticipate plenty of foul language and snarky comments.