It seems like LA might be extending the stay-at-home orders for three more months. And if WHO doubts come true, then COVID-19 is not going anywhere and it's going to stay in this world forever. While the news has distressed many, some of the famous TikTokers seem not to be affected by it. In fact, days before the quarantine extension news broke, some TikTokers were already seen breaking the social distancing rule. And it is safe to say, the fans are not happy at all. These TikTokers might be risking the life of the people around them, and they are still coming up with the weirdest explanations for doing so.
1 & 2) Danielle Cohn & Mikey Tua
The famous bang-sponsored TikTok couple is back together, again. Danielle Cohn and Mikey Tua dated for quite some before they broke up last year. Turned out, Mikey's mother was not comfortable with the age-controversy when it comes to Danielle Cohn. After the breakup, Danielle started dating Ethan Fair.
But then, 2020 started and she broke up with him as well. In a series of Q&A, Danielle confessed that she has always been in love with one person only. And later, she kept dropping hints that she might be in a relationship again with someone she loves truly. By now, we know it's Mikey Tua. They have officially confirmed their relationship again. However, it all started during quarantine apparently. So they were not supposed to interact.
But if you've seen Danielle Cohn's new mansion, you'd recognize the background while looking at Mikey Tua's recent pictures. Both of them have not posted anything together since they got back together. However, they are willingly, or unconsciously, leaving hints for fans that they are spending time together these days.
Receipts
See the background in this:
View this post on Instagram

✨
You can easily recognize the same in these Mikey's images:
View this post on Instagram

Burberry.
Recognize these stairs:
Here you go:
And since people kept calling them out that if they are going to spend time together, then they should post something together as well. So, Dani posted this recently:
Well, there you go. It's officially-officially-official. And while fans were gasping to see them in a TikTok together, people couldn't stop themselves from calling them out.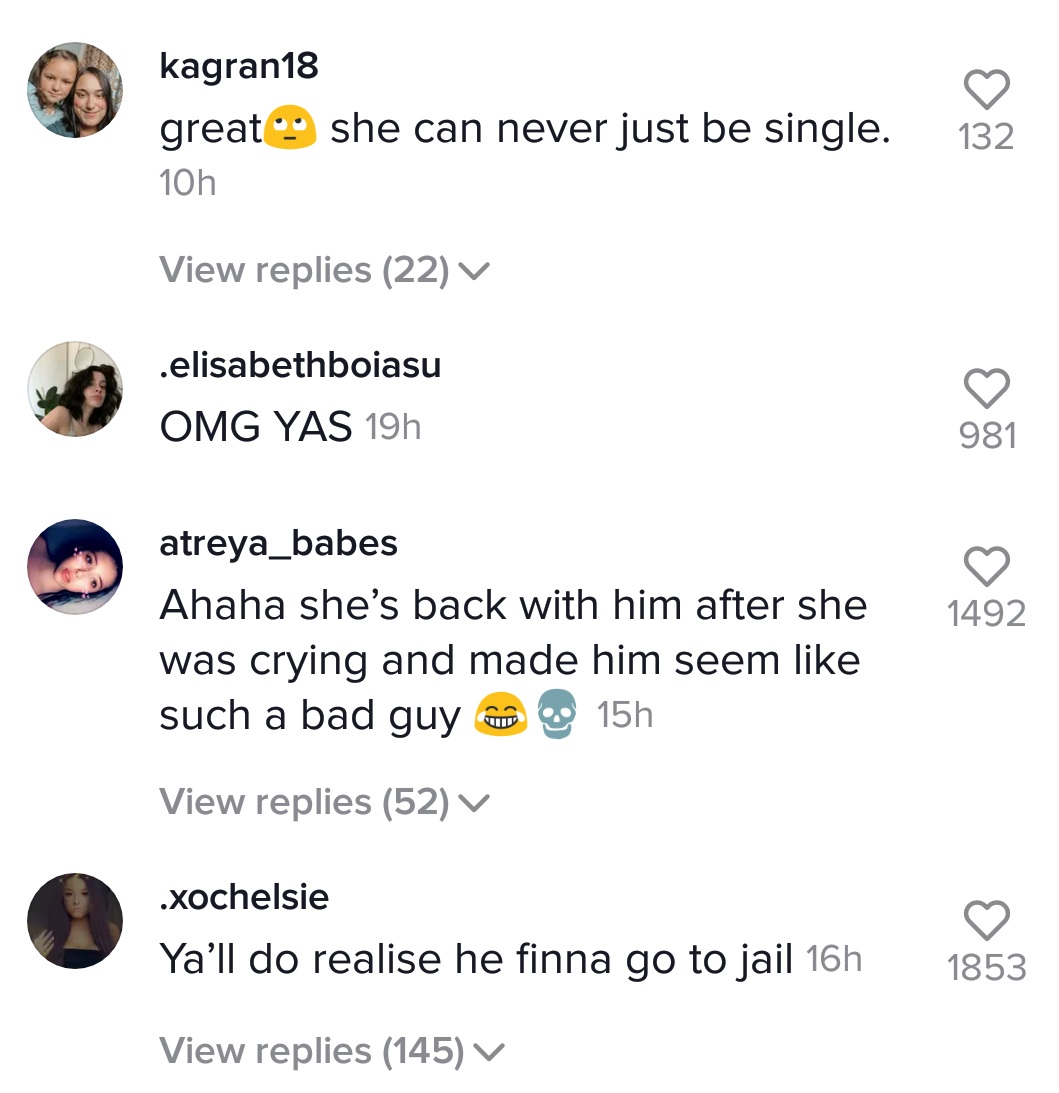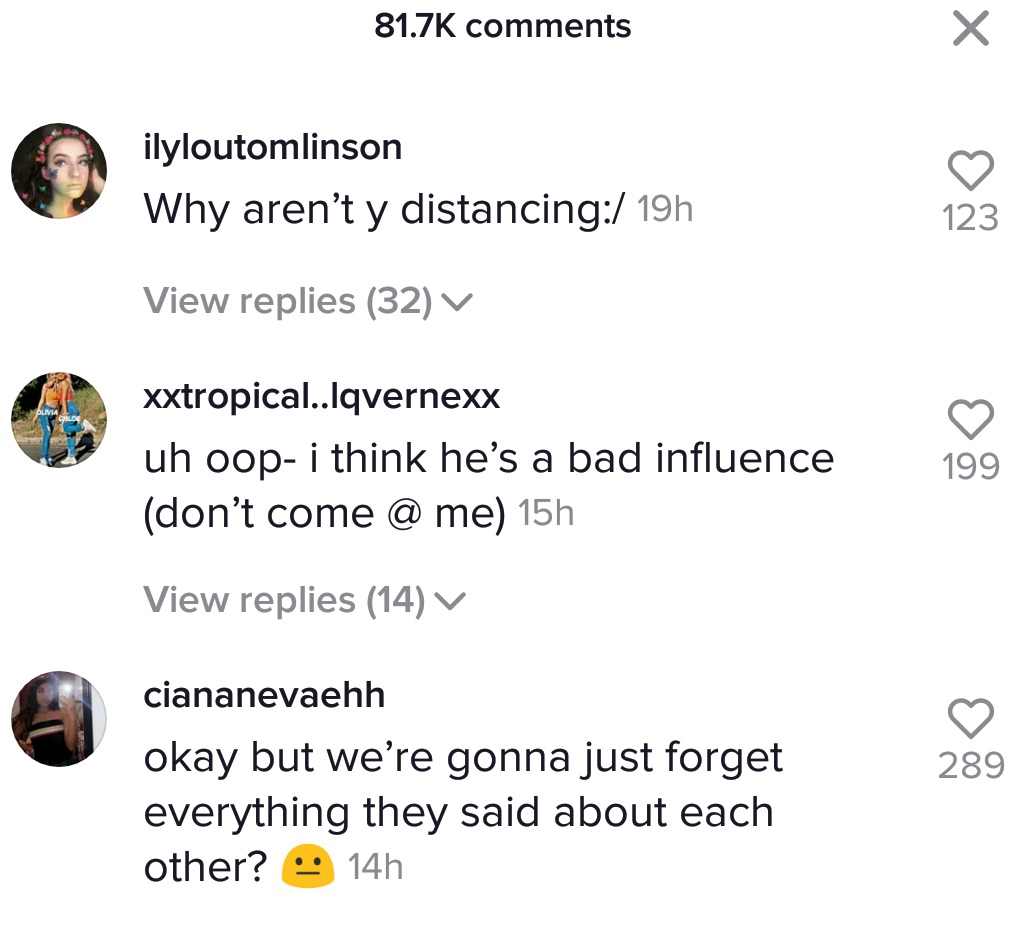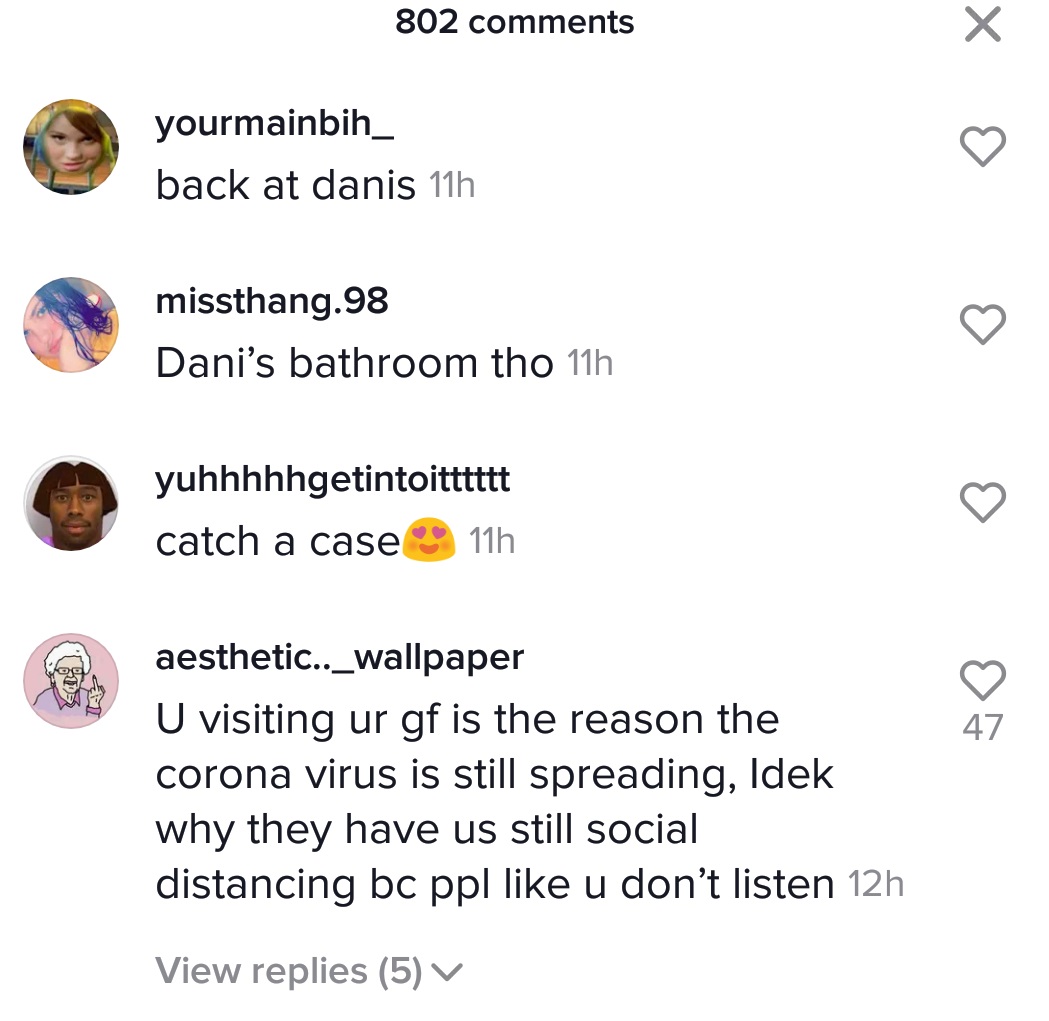 Well……moving on.
3) Ethan Fair
While talking about Danielle Cohn & Mikey Tua, it is unfair to talk about Ethan Fair. But unfortunately, he is also one of those TikTokers who are not staying-at-home, or following the social distancing protocol.
Boat parties….anyone?
And, he turned off the comments option.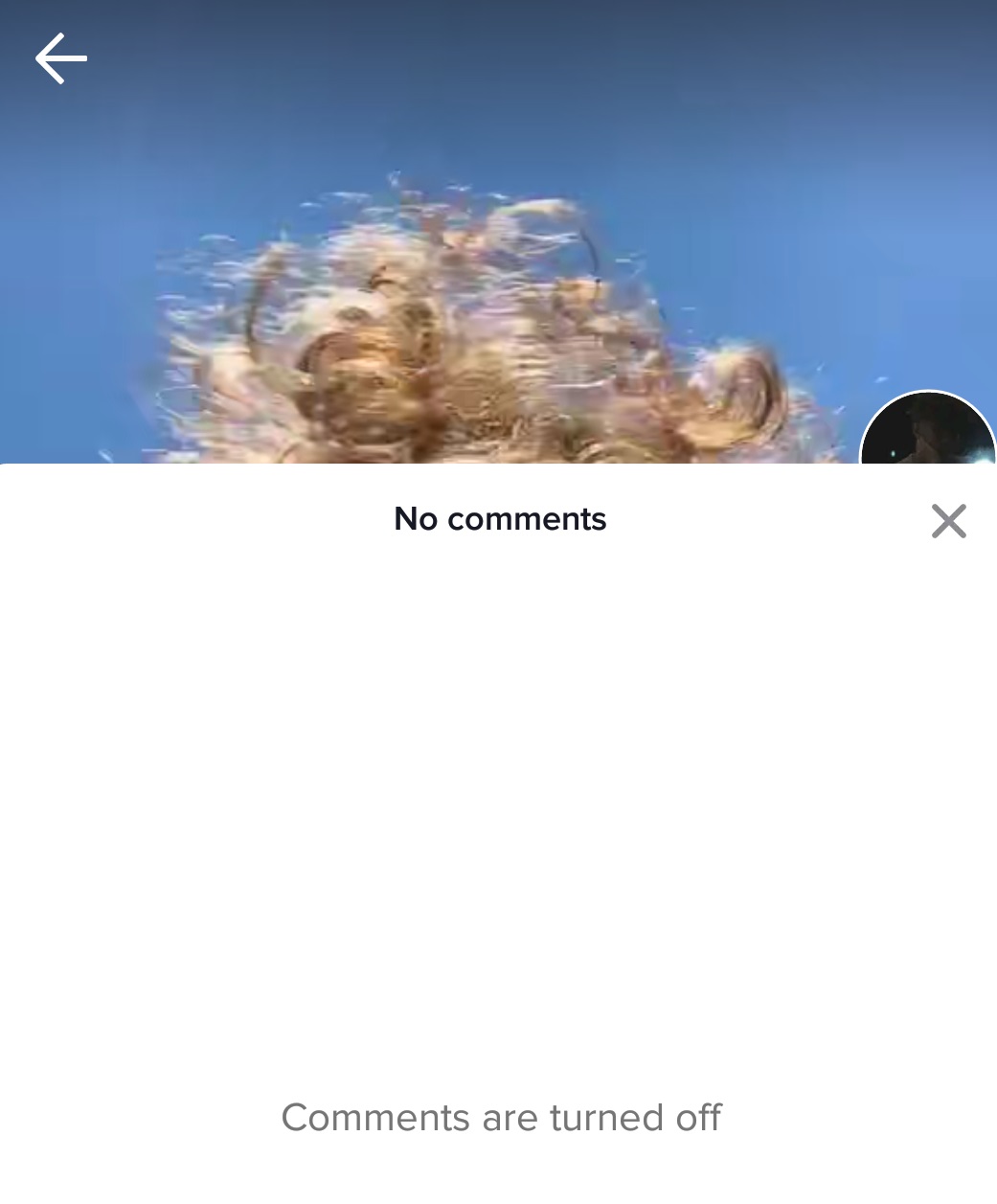 However, fans still commented on his other TikToks.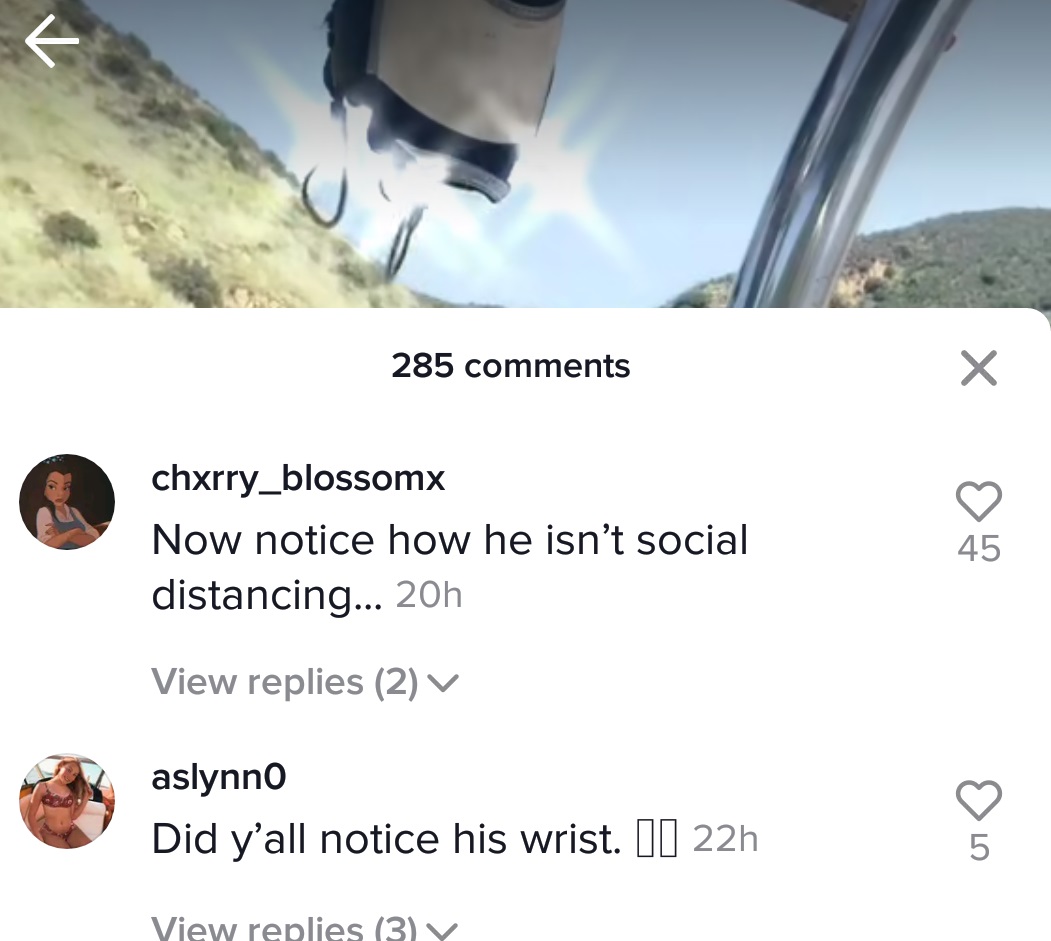 Ethan Fair clarified the situation, confirming that boats were at a distance and they were not really crossing the 6-feet-limit. However, he was still called out on not following social distancing.
Meanwhile, as you can see, someone pointed out his wrist. It has us wondering if Ethan Fair accidentally sliced his wrist.
4 & 5) Nikita Dragun & Tony Lopez
And what do we have here? The beauty queen Nikita Dragun is on TikTok finally. While she is still pretty new to the app, that does not mean she does not know how to speed up the process and gather as many followers as possible.
Climbing 5 stairs at a time, Nikita Dragun released a collab-TikTok with the king Tony Lopez. And apparently, she visited Hype House only to film the TikTok. Tony does not seem comfortable doing this though:
It is really not clear when was this TikTok shot. However, sources keep telling that it's very recent.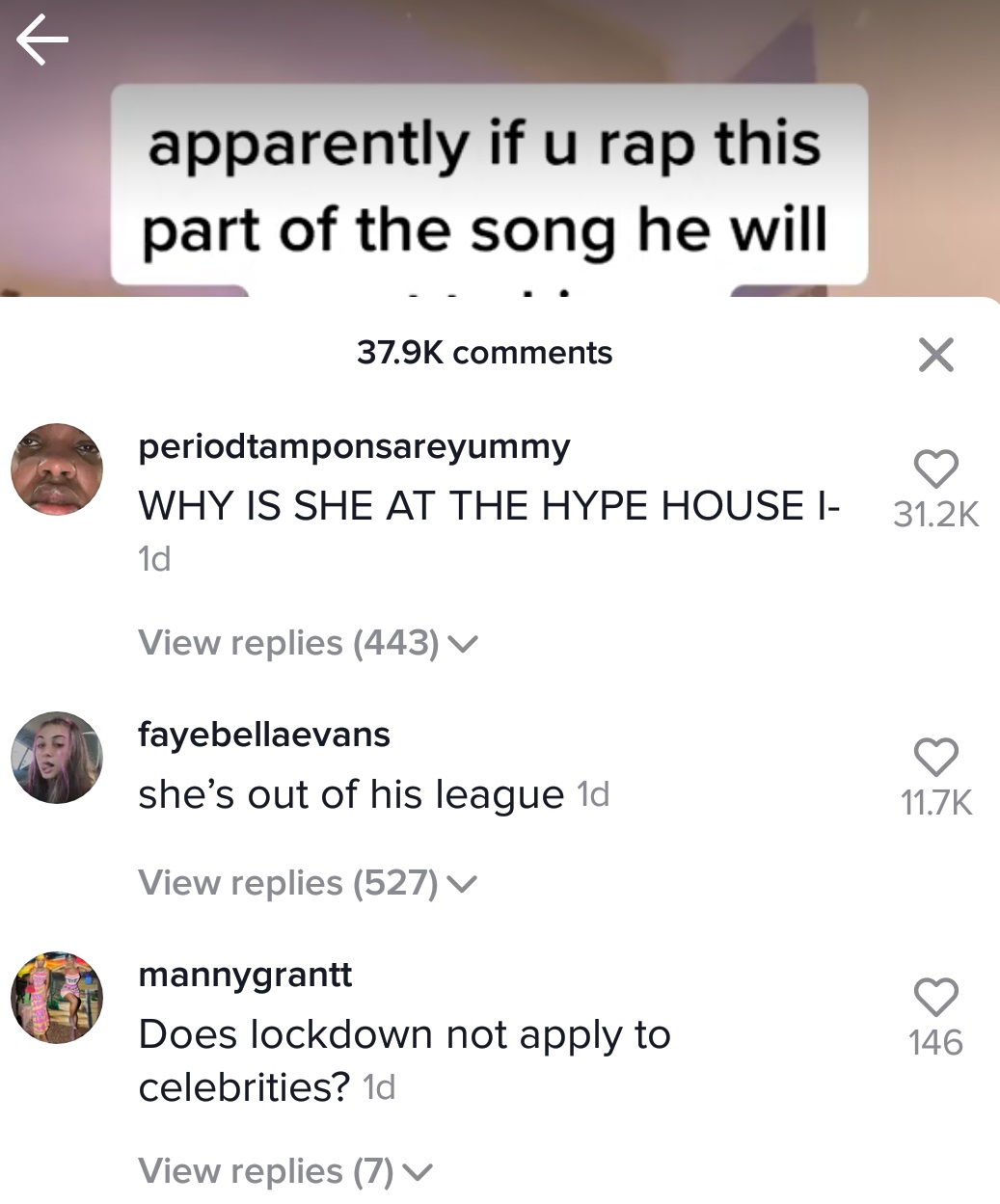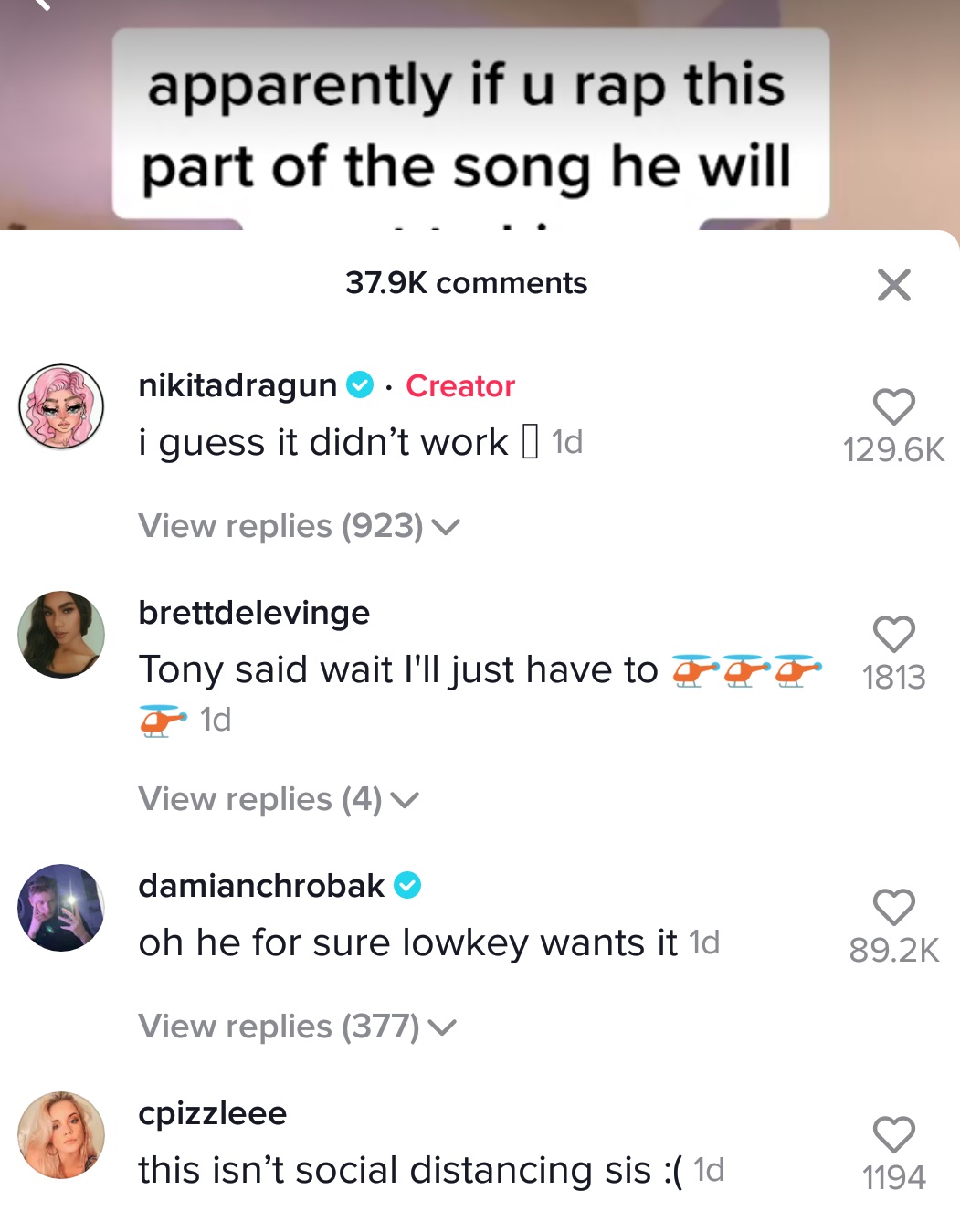 Do you think it is okay for TikTokers to hang around? These famous TikTokers/influencers will be a bad impact on the followers? Will this lead to many young fans leaving their house? Do you know other TikTokers who are not following the social distancing rule? Let us know your thoughts in the comments below.