American singer Britney Spears has been doing constant workout ever since the country-wide quarantine began. She has been dancing, doing yoga, and even a bit of acrobatics as she worked on various new moves. Wearing a sports b*a paired with some nice little shorts, she is actively showcasing her very, very flexible figure on social media to inspire fans into doing the same. This time, Spears was back on Instagram to show to her 24 million fans about her yoga moves. The 38-year-old star set her camera in her bedroom this time and wore skimpy clothes, which she often finds comfortable for her workout routine.
Britney Spears Yoga Workout
Back in her shorts and sports b*a, Britney Spears started her workout video with the caption, "Yoga every darn day". Doing her sets of stretches and extending her arms and legs, the singer was all in the mood to loosen those muscles. She leaned from left to right, and then extended her legs. Unfortunately for the fans, all of this was put up on her Instagram stories, which is only available for 24 hours. We, on the other hand, got them covered and made some efforts to record this moment for the fans.
Here above, Britney Spears' workout demanded that she get down on her all fours to stretch her hips by rotating them in a nice circular motion. That is what she did, and an aesthetically pleasing sight it was.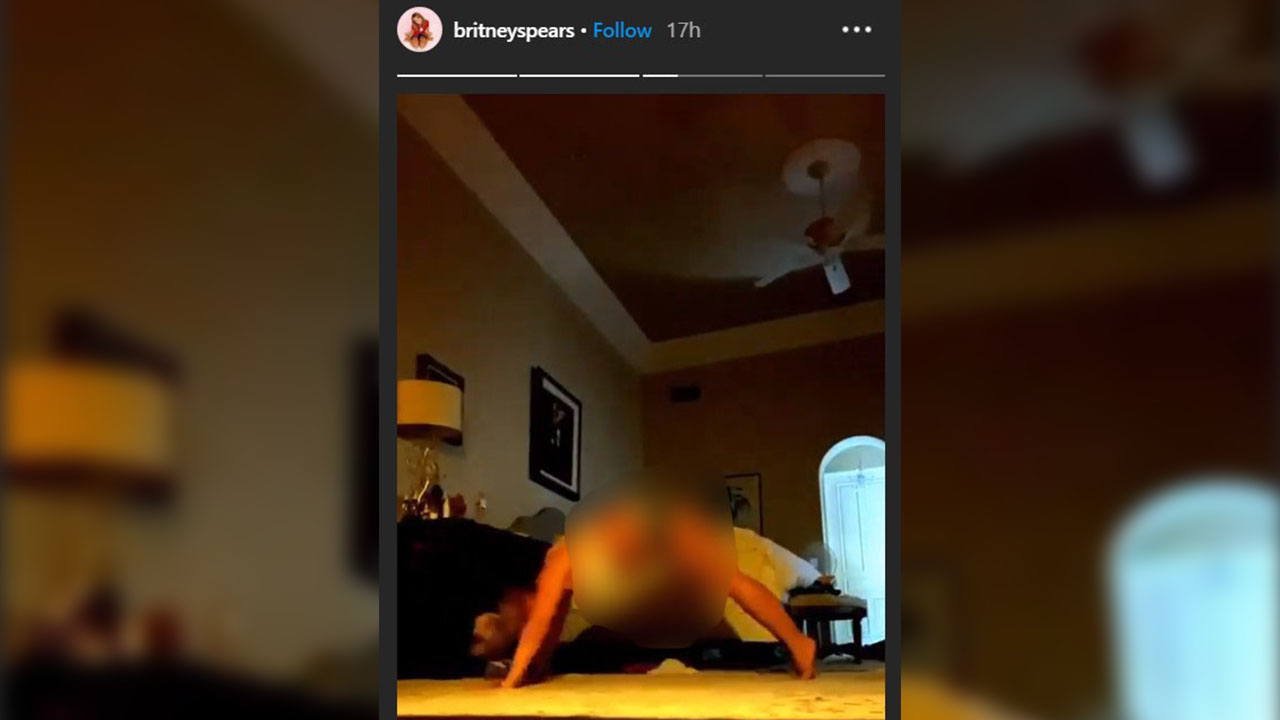 According to what we are seeing Britney Spears' workout videos, she has been chiseling away at her figure alongside boyfriend Sam Asghari. Spears posted a TikTok video of both of them in a gym, doing some sweet gyming next to each other. Have a look below:
https://www.tiktok.com/@britneyspears/video/6825657039121878278
The couple's workout video included boxing, doing strength training, and various other gym equipment. Like everyone else, she also was quick to jump on the cliché phrase, "couples that workout together stays together!"