Vampire movies date back almost 100 years ago. The first ever vampire movie made was Nosferatu, back in 1922. After which, there were numerous vampire movies and tv shows like The Vampire Diaries and The Originals. However, today we are bringing you some of our favorite vampire movies that are worth your time.
Related: Vampire Diaries creator is making another show about Vampires!
1. Underworld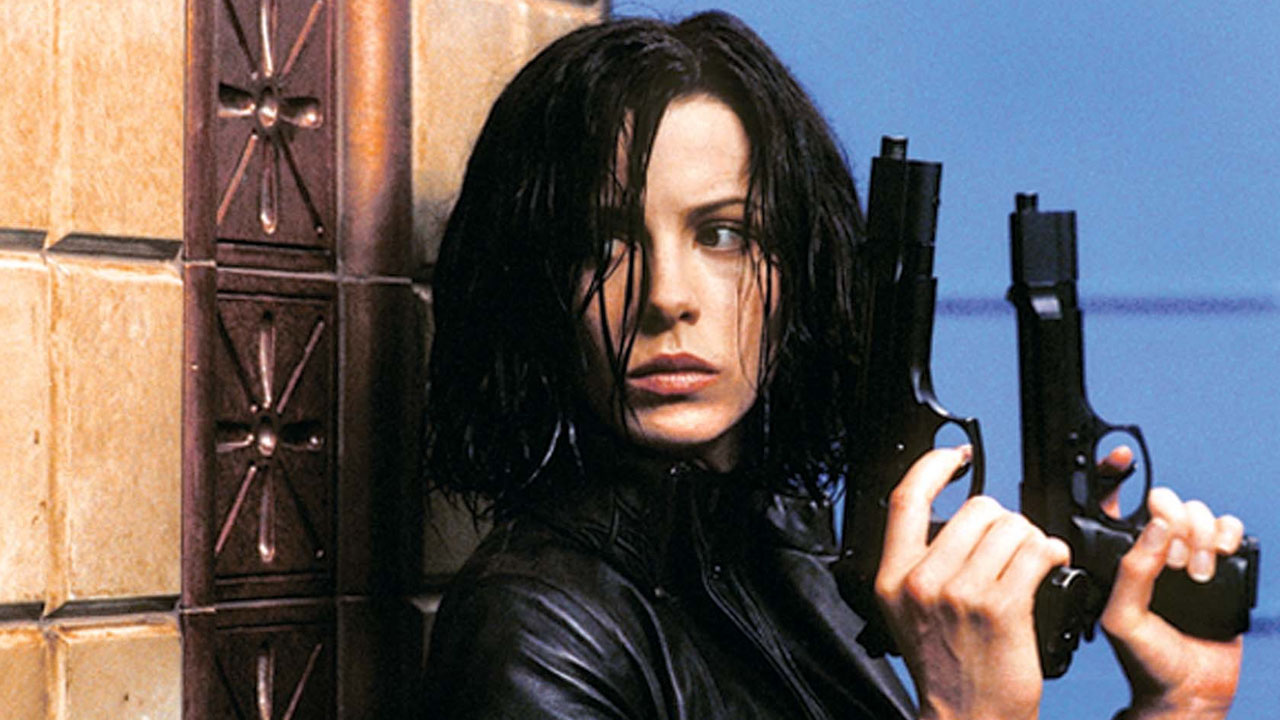 This 2003 movie by Len Wiseman is a classic, with four sequels also released. Underworld shows the life of Selene, played by Kate Beckinsale, a vampire orphaned due to a vicious werewolf attack. The story follows how Selene, who works as a killer for the vampire clan, falls in love with a doctor, Michael Corvin, played by Scott Speedman. As all stories go, Michael becomes a target to the Lycans, a werewolf gang that is in enmity with the vampires. This 121-minute vampire action film shows how Selene battles with the Lycans to save her love. Len Wiseman was the director as well as the writer for the movie. Along with Wiseman, Danny McBride and Kevin Grevioux were also the screenwriters. After the success of the first movie, there were 6 more movies released from 2006 to 2016.
Related: Best Werewolf Movies of All Time
2. Blade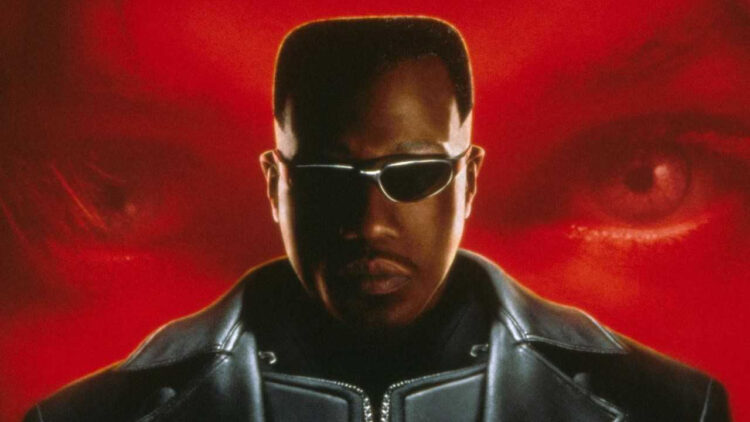 Based on the Marvel Comics superhero of the same name, Blade is a movie loved by many. This 1998 movie follows Blade, a half-human and half-vampire, who sets out to avenge the death of his mother whilst also fighting against vampires trying to take on the world. A movie that has aged quite well, the creators of Blade are aiming for a reboot, with production hoping to begin in the summer of 2022. The classic blade movies star Wesley Snipes in the iconic role, however, that is not the case in the reboot as Mahershala Ali will be replacing him. The original cast also includes Kris Kristofferson, Sanaa Lathan, Donal Logue, N'Bushe Wright, Stephen Dorff, and Traci Lords. Stephen Norrington directed the movie while David S. Goyer wrote the screenplay.
3. Twilight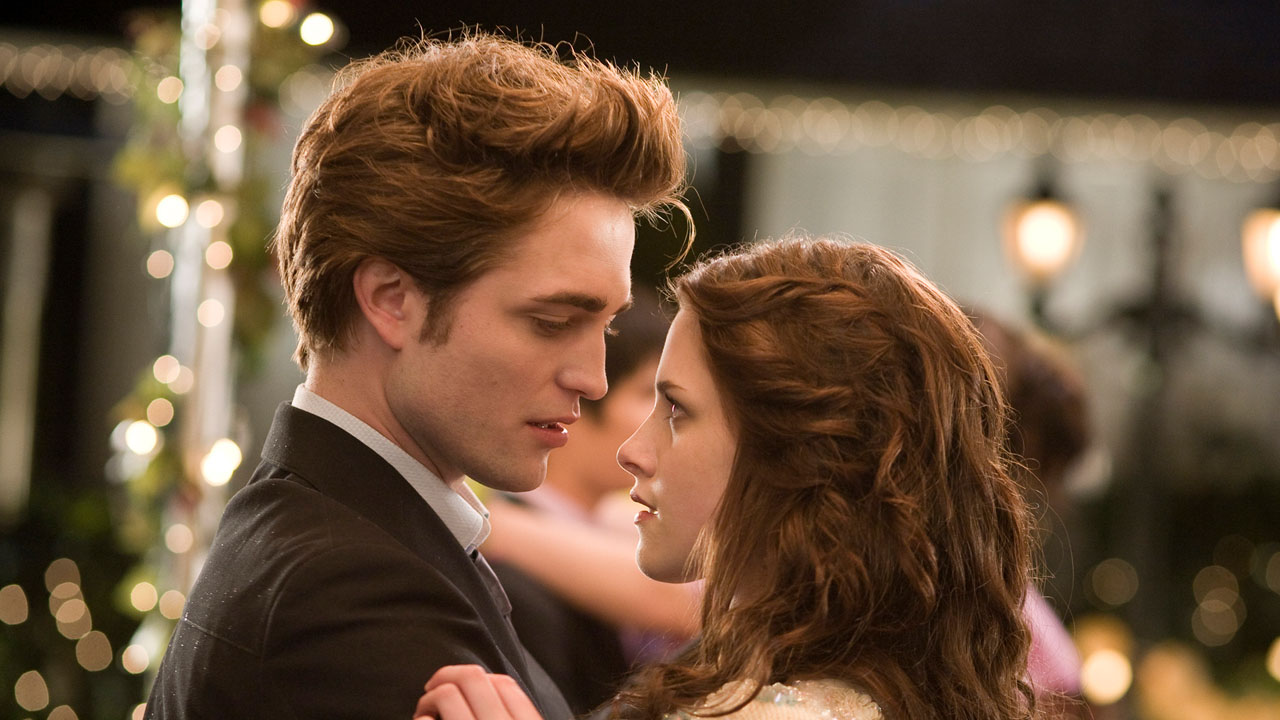 One cannot write a piece on vampire movies without mentioning Twilight. However, Twilight does get quite a bit of hate because it is a cult classic. This vampire-themed romance fantasy film gathered enough attention to birth four sequels. However, we are talking about the original Twilight movie here, the one that started it all. Twilight tells the story of Bella Swan, a misfit girl who moves to Washington. Bella meets Edward who later reveals himself to be a vampire. After which, the story follows how the two fall in love and try to be together while being from two completely different worlds. This movie stars Kristen Stewart as Bella and Robert Pattinson as Edward. The cast also includes Taylor Lautner, Ashley Greene, Anna Kendrick, Nikki Reed, Jackson Rathbone, Kellan Lutz, Elizabeth Reaser, and Mackenzie Foy. Directed by Catherine Hardwicke, this movie gained a lot of popularity and a huge fan base.
4. 30 Days of Night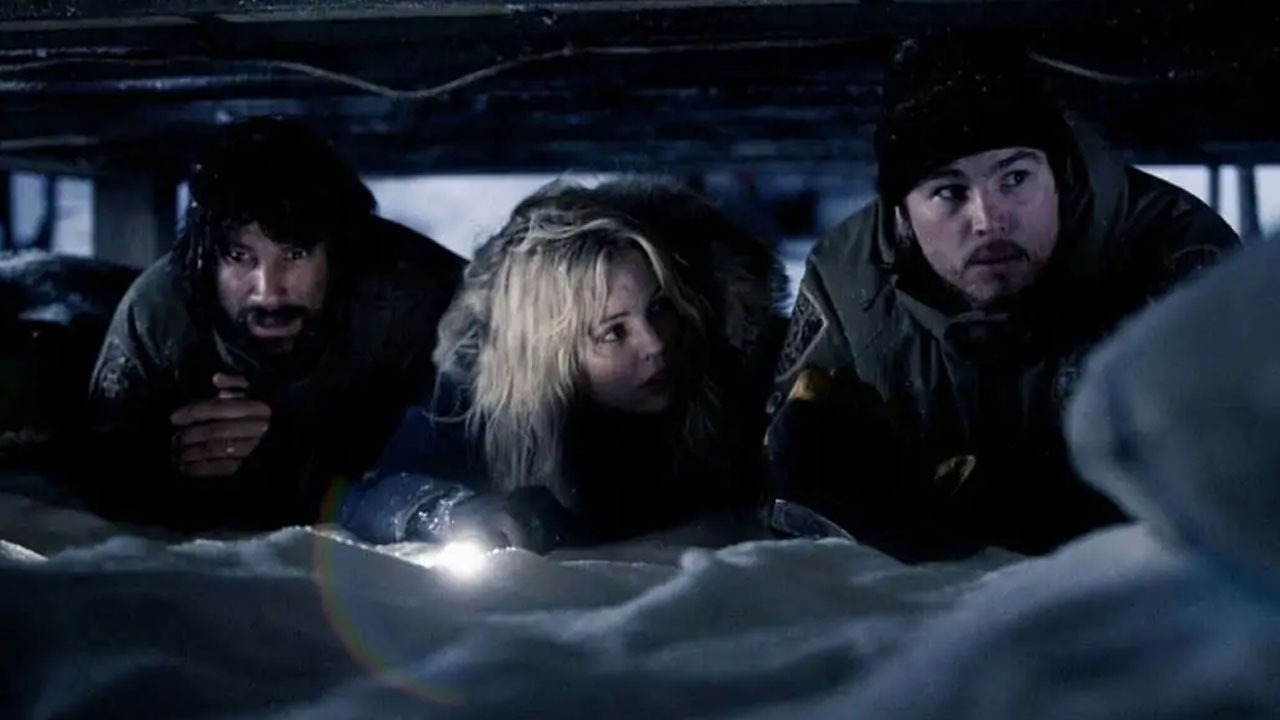 A horror-action film by David Slade released in 2007, based on a comics miniseries with the same name, 30 Days of Night is about a small town in Alaska called Barrow. Every year this town experiences a month of darkness. Although most people get out of the town before the darkness begins, some people are left behind and become victims of a vicious vampire attack. A couple, played by Josh Hartnett and Melissa George, come forward to fight these vampires in order to save the town and the people left behind. The movie's cast also has Ben Foster, Danny Huston, Mark Boone Jr., and Chic Littlewood. Stuart Beattie, Steve Niles, and Brian Nelson were the writers of the film with Mike Richardson, Joseph Drake, Sam Raimi, and Nathan Kahane as the producers.
5. A Girl Walks Home Alone at Night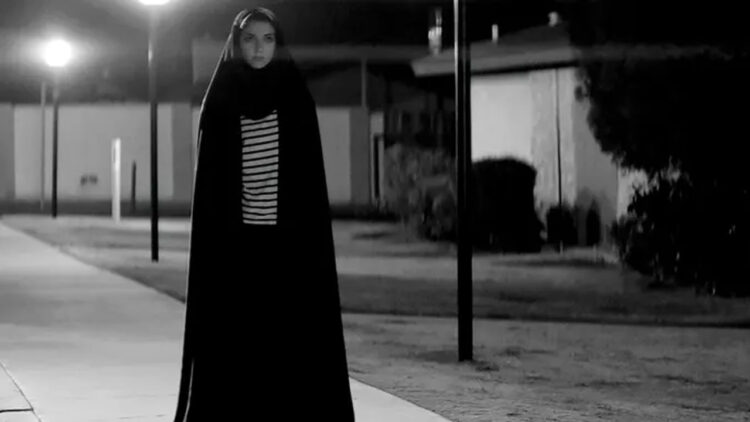 A Persian language film starring Sheila Vand in the lead, A Girl walks Home Alone at Night narrates the story of a lonesome vampire. The film is set in a ghost town in Iran and follows how the town is being stalked by a vampire. While the residents of the town are unaware of this fact, the vampire, who lurks in the darkness, targets men who disrespect women. Directed and written by Ana Lily Amirpour, the movie stars Ana Lily Amirpour, Arash Marandi, Marshall Manesh, Mozhan Marnò, Rome Shadanloo, and Dominic Rains.
6. Interview with the Vampire: The Vampire Chronicles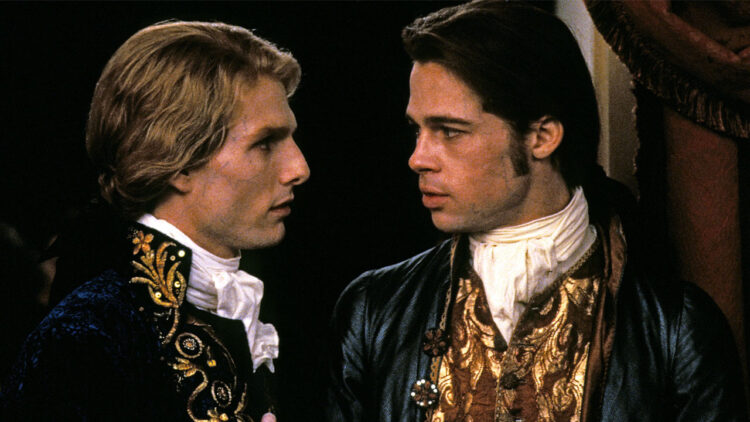 Based on Anne Rice's 1976 novel of the same name, this film contains a star-studded cast with Tom Cruise and Brad Pitt as leads. Interview with the Vampire starts with Louis, played by Brad, being turned into a vampire by Lestat, played by Tom. The story follows how Lestat makes Louis turn a young girl, Claudia (played by Kristen Dunst), into a vampire. This 123-minute film explores the consequences of Louis' actions and the conflicts that arrive between the three characters. Kristen Dunst's performance of Claudia is said to be one of her best performances. Neil Jordan directed this vampire movie with the screenplay written by Anne Rice.
7. What We Do in the Shadows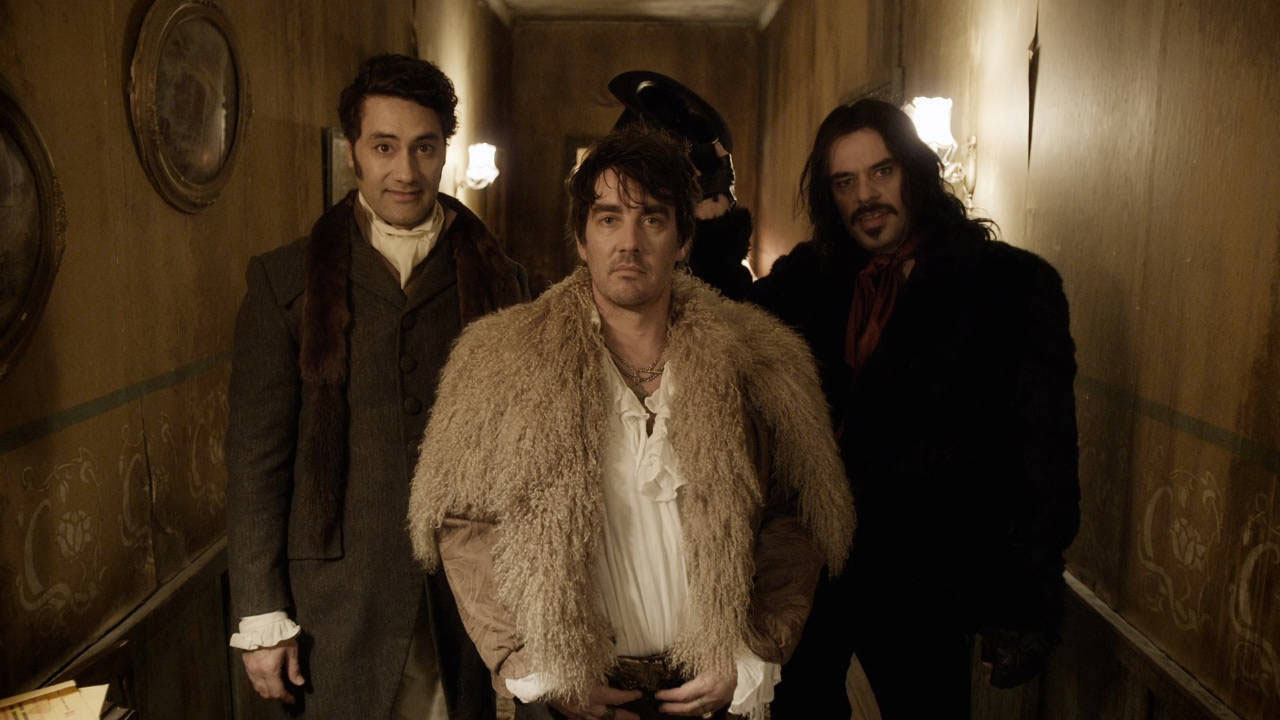 What We Do in the Shadows is a 2014 horror comedy movie by actors Taika Waititi and Jemaine Clement, who also star in the film. The relatively short and light-hearted horror movie follows the lives of three flatmates, who also happen to be vampires. The movie follows how these vampires struggle with day-to-day modern complexities. It also shows how they teach their new flatmate, Nick (Cori Gonzalez-Macuer) who they turn into a vampire, the many advantages of being immortal. Jonny Brugh, Stu Rutherford, and Ben Fransham also star in this hilarious movie. If you're looking for the best vampire movies to watch, this definitely should be on the list!
8. From Dusk Till Dawn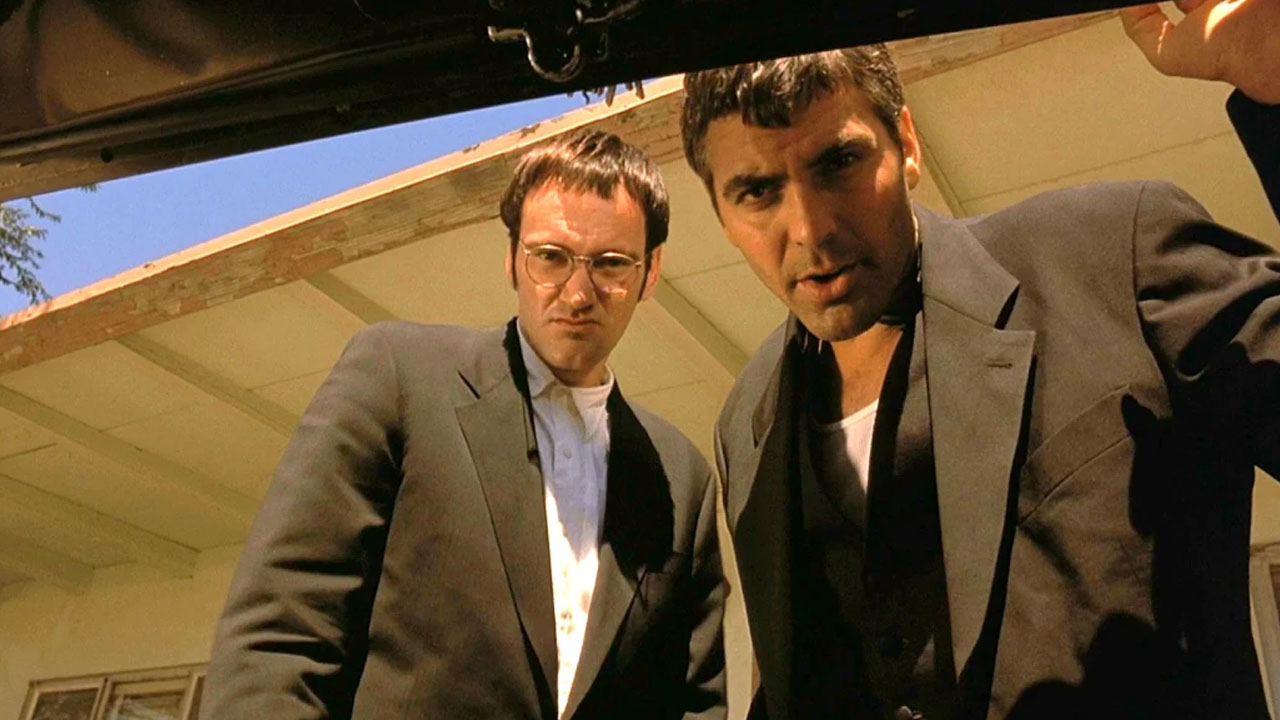 A film not only starring the iconic, Quentin Tarantino but also written by him. Also George Clooney's first lead role in a film after his rise to fame from the television show, ER. From Dusk Till Dawn follows two brothers, Seth and Richard, played by Clooney and Tarantino respectively, as they run from the scene of a crime they committed. While trying to seek refuge, they land in a place populated with vampires. After which chaos ensues and the brothers have to fight their way out of the land of vampires. The movie also stars Salma Hayek, Harvey Keitel, Juliette Lewis, Danny Trejo, and John Hawkes. Directed by Robert Rodriguez, this vampire movie gained a lot of critical acclaims.
9. Bram Stoker's Dracula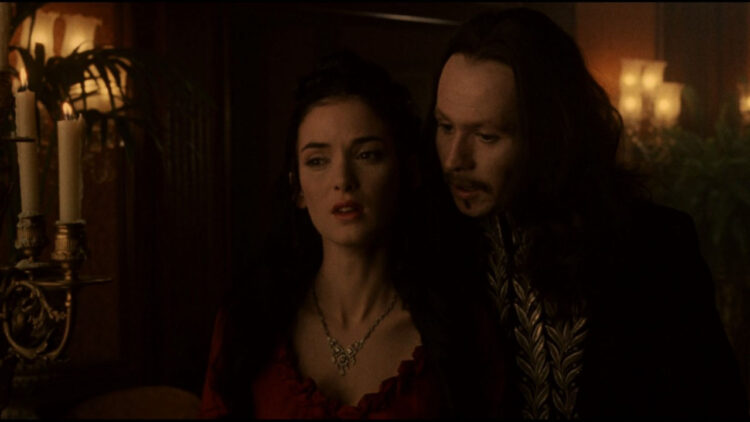 As the name suggests, this movie is an adaptation of Bram Stoker's novel of the same name. Directed by Francis Ford Coppola, Bram Stoker's Dracula does justice to the novel and managed to be a fan favorite. Dracula, played by Gary Oldman, is named to be one of the most seductive vampire characters. The story follows Dracula, who discovers that his lawyer's fiancé, Mina (Winona Ryder), looks exactly like his dead wife. After which he sets out to England to win over Mina, while doing so he wreaks havoc on the foreign land. The film also stars Keanu Reeves, Anthony Hopkins, Cary Elwes, Billy Campbell, and Sadie Frost. The screenplay was adapted by James V. Hart. This is one of the most highly rated vampire movies of the 90s.
10. Fright Night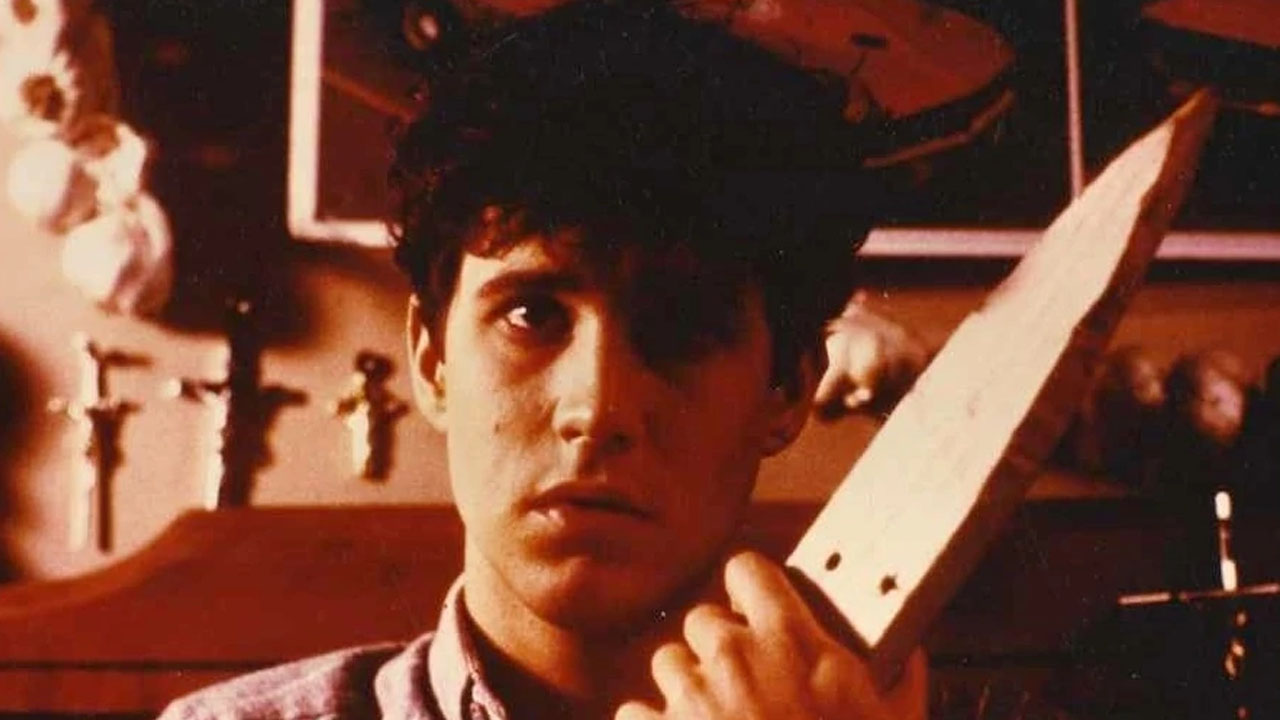 Considered to be one of the most fun horror and vampire movies of the 80s, Fright Night is a highly rated movie. This movie by the director, Tom Holland, follows a horror-film fanatic teenager named Charley (William Ragsdale). When Charley gets a new neighbor, he suspects him to be a vampire. However, when he tells everyone about his theory, no one is ready to believe him. That is when he takes help from an ex-horror film actor to solve the mystery and save his neighborhood from the alleged vampire. The movie's cast includes Chris Sarandon, Amanda Bearse, Roddy McDowall, Stephen Geoffreys, and Jonathan Stark.