Johnny Depp is counted among the most versatile, artistic, and successful actors in Hollywood. Since the beginning of his career, he has displayed new forms of art, embodied all characters well, and taken the cinema to next level. He is greatly celebrated and loved to this day for his iconic works and roles that have stuck with his fans over the years.
Jack from Pirates of the Caribbean has a spectacular fan base, merchandise, and many more things. Indeed, Johnny Depp's work is top-tier and good entertainment. That is why we have made the best Johnny Depp movies list for you.
Related: Amber Heard Career In Danger After Johnny Depp Trial
Alice in Wonderland
Alice in Wonderland is one of the most famous and remarkable movies in Hollywood. Children, adults, and teenagers all love to watch this film. The cast of this film includes Helena Carter, Anne Hathaway, Mia Wasikowska, and Johnny Depp. Tim Burton directed this film and Linda Woolverton has written the screenplay. It is based on Lewis Carrolls's books 'Alice Adventures in Wonderland and 'Through the Looking Grass'.
Depp played the character of The Mad Hatter and he is one of the most significant characters in the entire movie. It joins other characters on an iconic journey. That is basically the journey of a 19-year-old curious girl who falls down a hole leading to the 'Underworld'.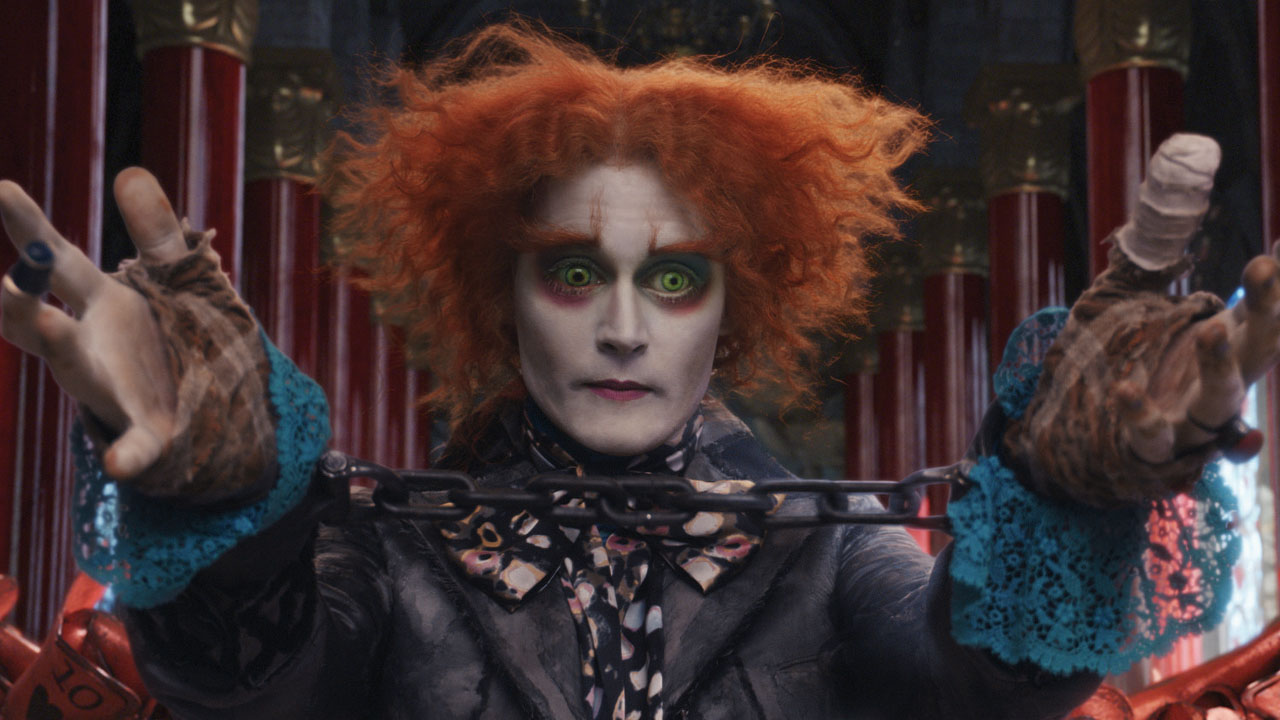 Alice (played by Mia Wasikowska) see strange and scary creatures in the land, the ones she had seen in her nightmares. There she meets Mad Hatter and they develop a sweet friendship bonding over the Red Queen and her brutality. Alice finds out that she is destined to save Underland from the wrath of the Red Queen (played by Helena Carter) by slaying a creature called Jabberwocky.
The film displays an epic story and entangles the audience into fantasy in the most alluring manner that you'd want to watch again and again. That's why this movie on number one on our Best Johnny Depp Movies list.
Charlie and the Chocolate Factory
This iconic movie, released in 2005, is a fantastic family film. Once again, the iconic director Tim Burton has directed this movie. Moreover, it is based on famous Roald Dahl's book Charlie and the Chocolate Factory. The cast of this film includes Johnny Depp, Freddie Highmore, Philip Wiegratz, Julia Winter, and many more. Brad Grey and Richard D. Zanuck produced this film.
The plot of the movie revolves around a poor boy who wins a golden ticket to visit a renowned chocolate factory. The owner of the factory Willy Wonka (played by Johnny Depp) is looking for an heir. For this purpose, he hides golden tickets in the chocolates.
Whoever receives these tickets as an invitation will visit the magical and fantastical factory of Wonka. Moreover, the factory is a world of its own full of sweets and unbelievable sights. However, the elimination among the chosen kids happens in a quite an interesting manner. Towards the end, only one kid is left and it's his humility, care for others, and sacrifice that make him win and also awaken the inner soul of Wonka. It is one of the best fantasy movies and is in the second spot on our best Johnny Depp Movies list.
Pirates of the Caribbean Film Series
This is actor Johnny Depp's one of most renowned and spectacular movies. It would be somewhat crime to not include this legendary piece in our Best Johnny Depp Movies list. Depp is predominantly known in the world for his role as Captain Jack. Jerry Bruckheimer produced this film. It is directed by Gore Verbinski, Rob Marshall, Espen Sandberg, and Joachim Ronning. It stars iconic actors such as Johnny Depp, Keira Knightly, Orlando Bloom, Geoffrey Rush, and many more.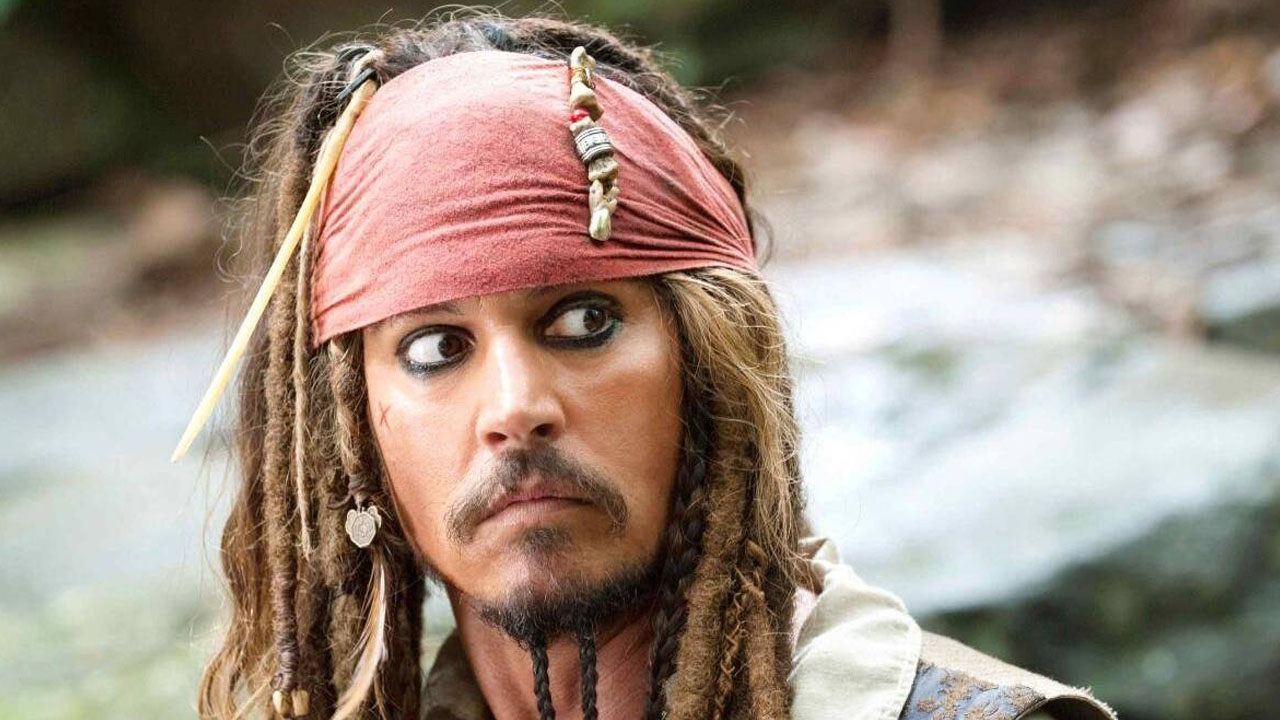 This American fantasy series initiated in 2003 is named Pirates of the Caribbean: The Curse of the Black Pearl. It was a huge success. Moreover, the second part of this series named Dead Man's Chest broke many records. In the movie, a blacksmith Will Turner joins hands with a captain called Jack to save Elizabeth, lover of Turner. The journey is full of inexplicable surprises and it keeps your eyes on the screen the whole time.
Edward Scissorhands
Edward Scissorhands is a 1990 Fantasy/Romance movie produced by Johnny Depp himself and Denise De Novi. Tum Burton, once again, is the director of this remarkable film. Furthermore, this film received great financial success.
The cast includes the alluring and talented Winona Ryder, Dianne Wiest, Kathy Baker, and many more. The story of Edward Scissorhands is about a humanoid who was left uncompleted by his owner. Unfortunately, his inventor, a saleswoman dies leaving Edward with Scissorhands.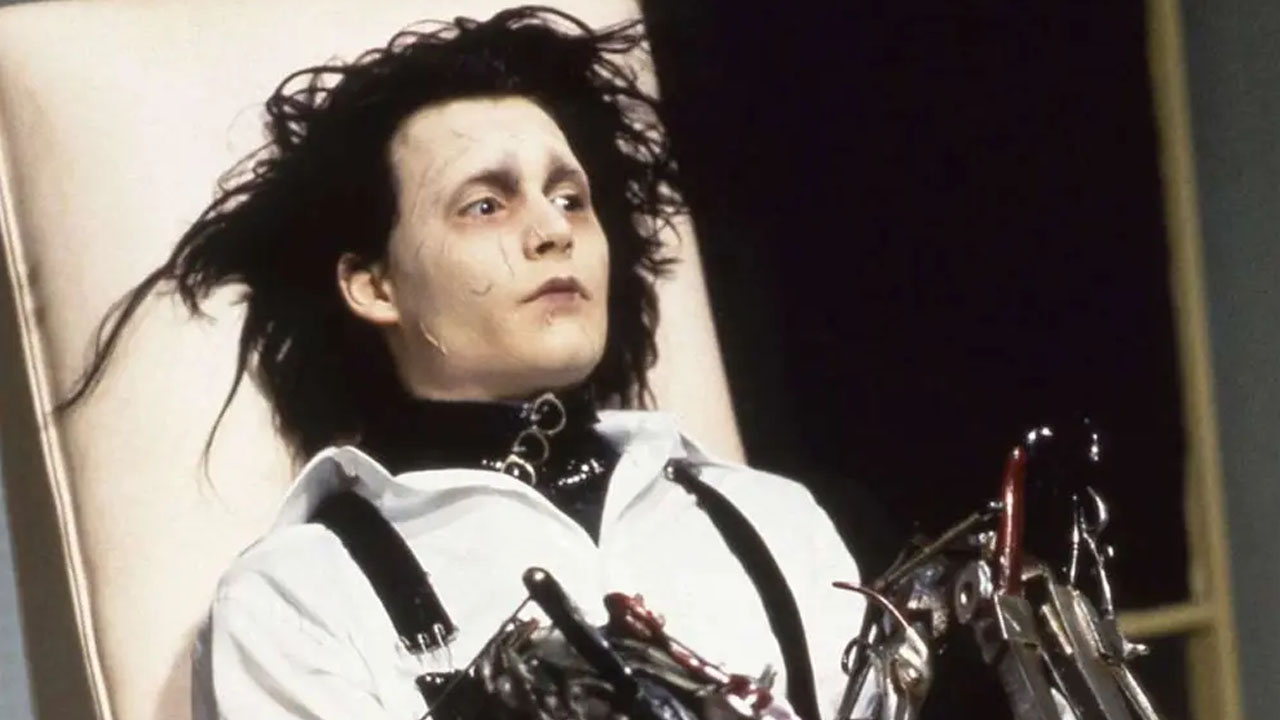 Many years later, a saleswoman named Peg Boggs finds him. She introduces him to the family, his husband, one son, and a daughter named Kim. Edwards falls in love with Kim but everything becomes complex as he makes new friends along with some enemies. This film is a full package of entertainment and one of the best Johnny Depp movies.
Sleepy Hollow
Sleepy Hollow is a 1999 gothic supernatural film. Tim Burton directed this movie and its adaption of the short story "The Legend of Sleepy Hollow". It stars Christina Ricci, Johnny Depp, Michael Gambon, Ian McDiarmid, Richard Griffiths, and other influential names. Johnny Depp is playing the role of a police constable named Ichabod Crane.
He is sent to the location 'Sleepy Hallow' to investigate the murders of three people. Crane meets a doctor Thomas Lancaster (Ian McDiarmid), Magistrate Samuel Philipse (Richard Griffiths), a rich businessman Baltus Van Tassel (Michael Gambon), who is the father of Crane's love interest Katrina Van Tassel (played by Christina Ricci), and many others.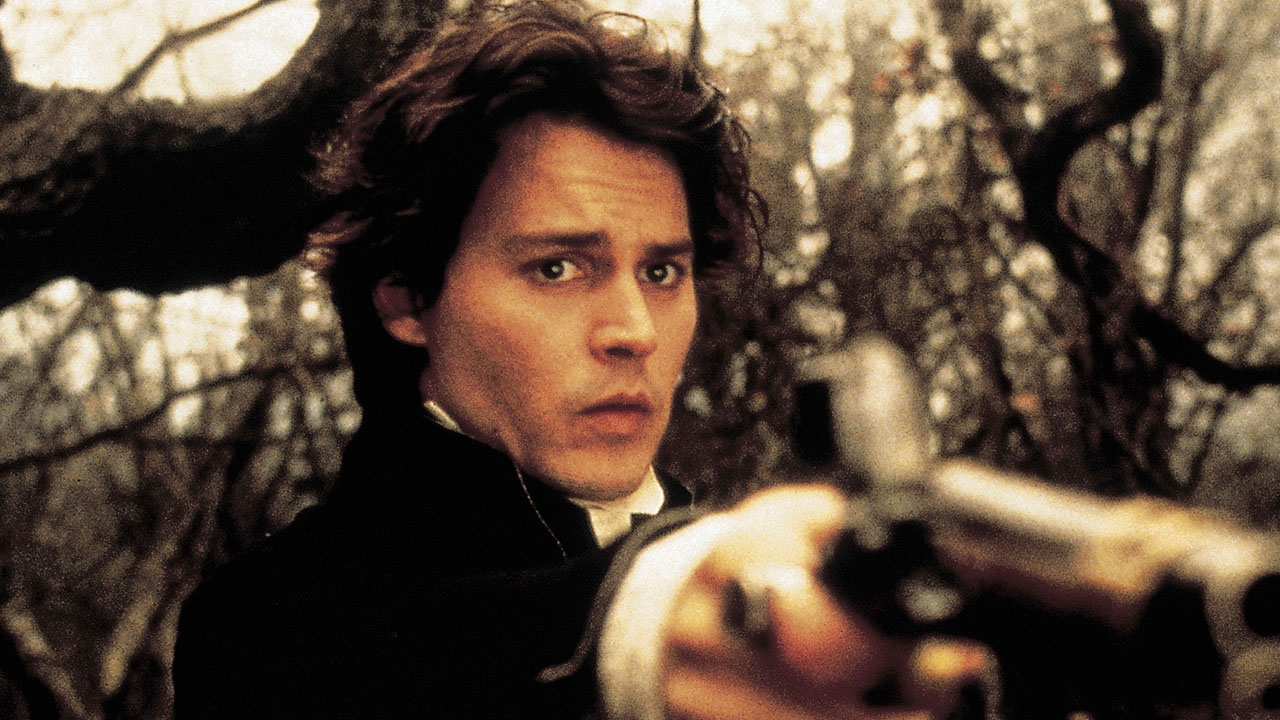 He finds out from these locals that they believe the culprit is an apparition, a headless man from American Revolutionary War. Ichabod starts mapping the clues whenever the horseman attacks the locals and ends up finding a pattern around the selected killings. Eventually, it becomes a case of inheritance, lust, and revenge. The movie is a true representation of high-end suspense and horror which is why it is on our Best Johnny Depp Movies list.
Corpse Bride
Corpse Bride is a 2005 Fantasy/ thriller movie and one of the most cherished animated films. It is still watched today with the same interest as one develops quickly in Tim Burton-directed works. Allison Abbate and Burton produced this movie and Mike Johnson also co-directed it. The screenplay is by John August, Caroline Thompson, and Pamela Pettler.
The movie initiates with a Victorian boy, voiced by Johnny Depp, running towards a forest as he forgets his vows to a woman named Victoria(Emily Watson). Their parents planned their wedding. By marrying them, Victor's family would gain a good reputation as Victoria's parents are aristocrats.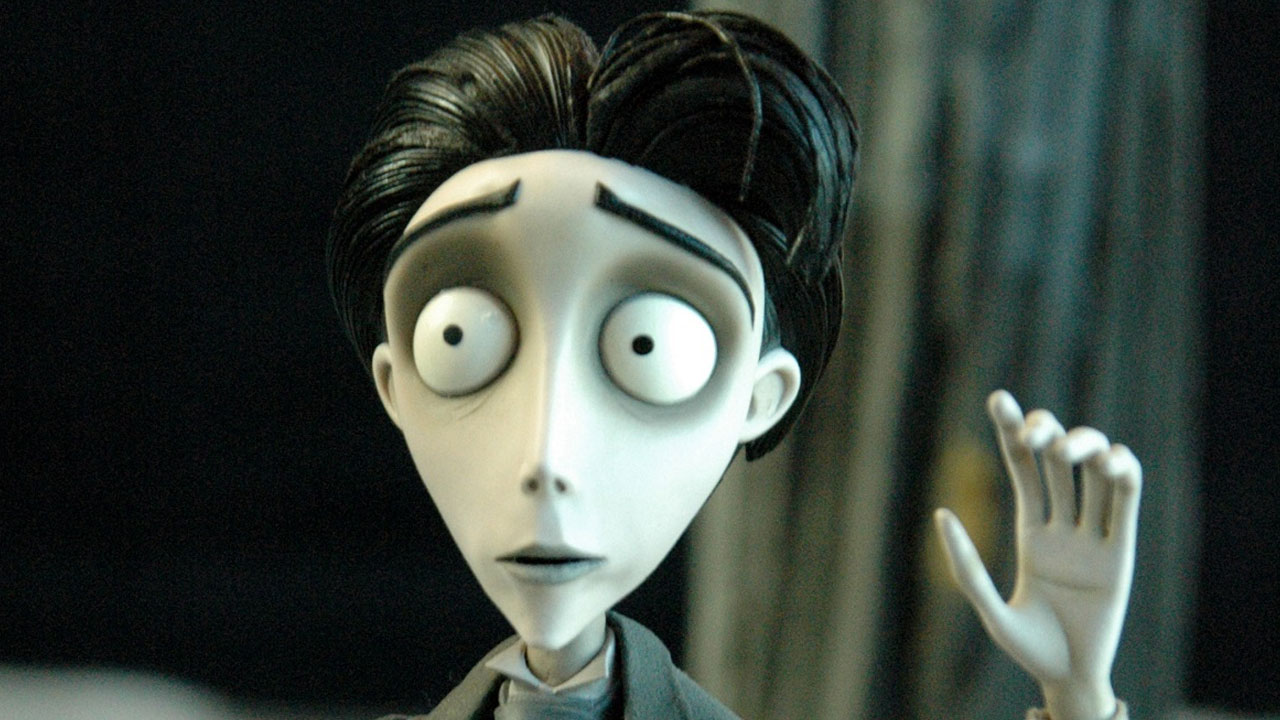 Moreover, Victoria's family would become rich. The couple instantly falls in love but due to hesitation, Victor forgets his vows. He comes to the forest to recite his vows and accidentally places his finger on the hand of a dead bride, Emily (Helena Bonham Carter). Emily comes to life and calls Victor her husband. She takes him to the 'Land of Dead'. By spending time with Emily, Victor finds out about her unfortunate murder by Lord Barkis Bittern who was her fiancé. Impatient to meet Victoria, he fools Emily into going back to the real world to meet his parents.
Emily finds out and drags him back to the land of the dead. On the other hand, Victoria's parents prepare to get her married to Lord Barkis. In all this twisted story, we see feelings betrayed, broken promises, and one big sacrifice at the end that will take your breath away.