Shane Dawson is our go-to Conspiracy guy. Shane, 31, is a popular YouTuber and influencer. His fans hold onto his every word and love him to bits. With the Coronavirus Pandemic, Shane has been one of those to take the anxiety worse. He started to spiral with the pressure and spread of the COVID-19 Coronavirus (SARS-CoV2). While at first, he was focusing on it, recently he's been trying to divert his focus to other things. He is editing videos and making TikToks in order to keep himself from going into a dark place. And we do believe his fiance Ryland Adams is also trying to help him through it.
Now, while Shane Dawson's editor, Andrew Siwicki is in Quarantine and away from him, he's doing with what limited resources he has to distract himself. In a recent Instagram story, Shane asked fans about whether they would like certain items as Merch. And that can only mean one thing.
Shane Dawson is Designing New Merch!
The YouTuber posted the following items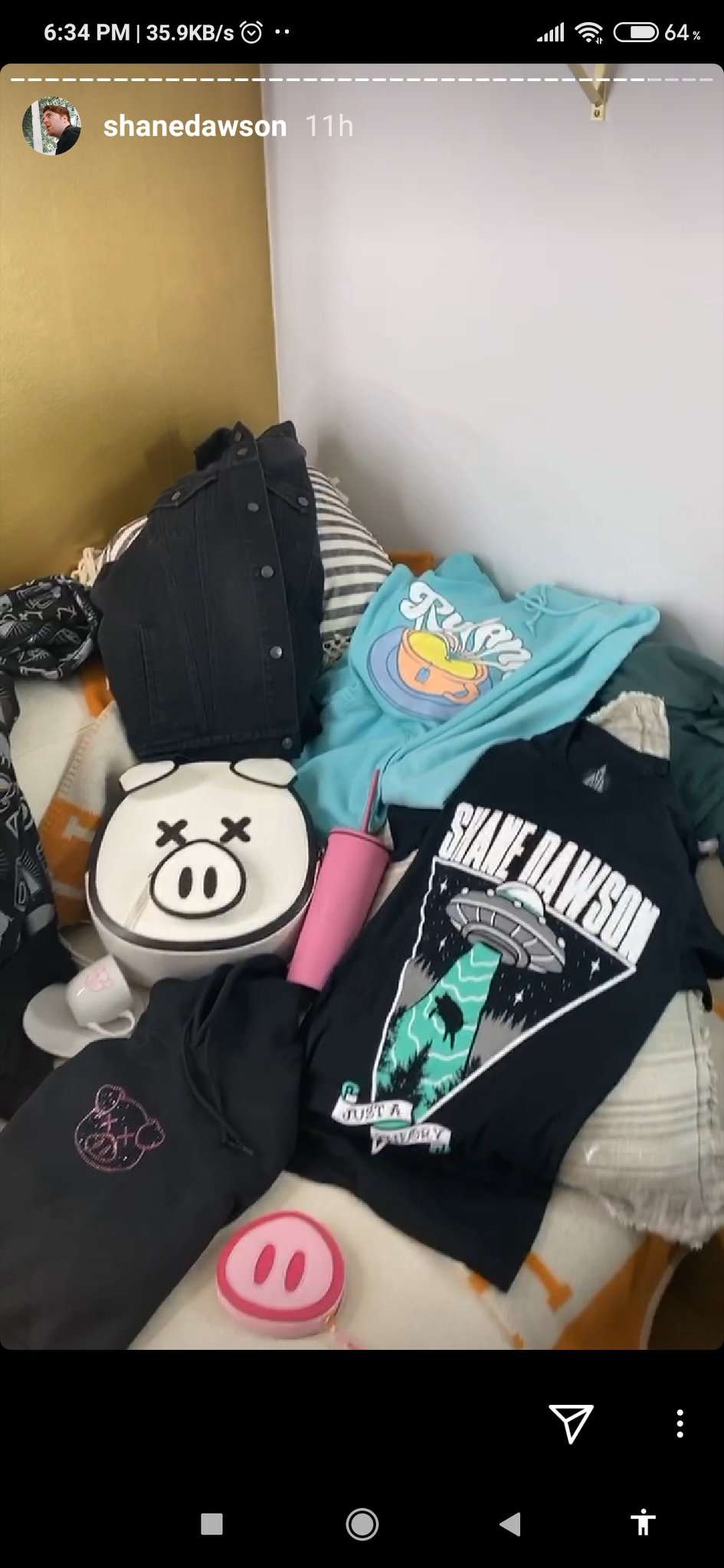 Shane Dawson is bringing us so much new stuff! It all looks so tempting. We are surely emptying our wallets for it even before it is out.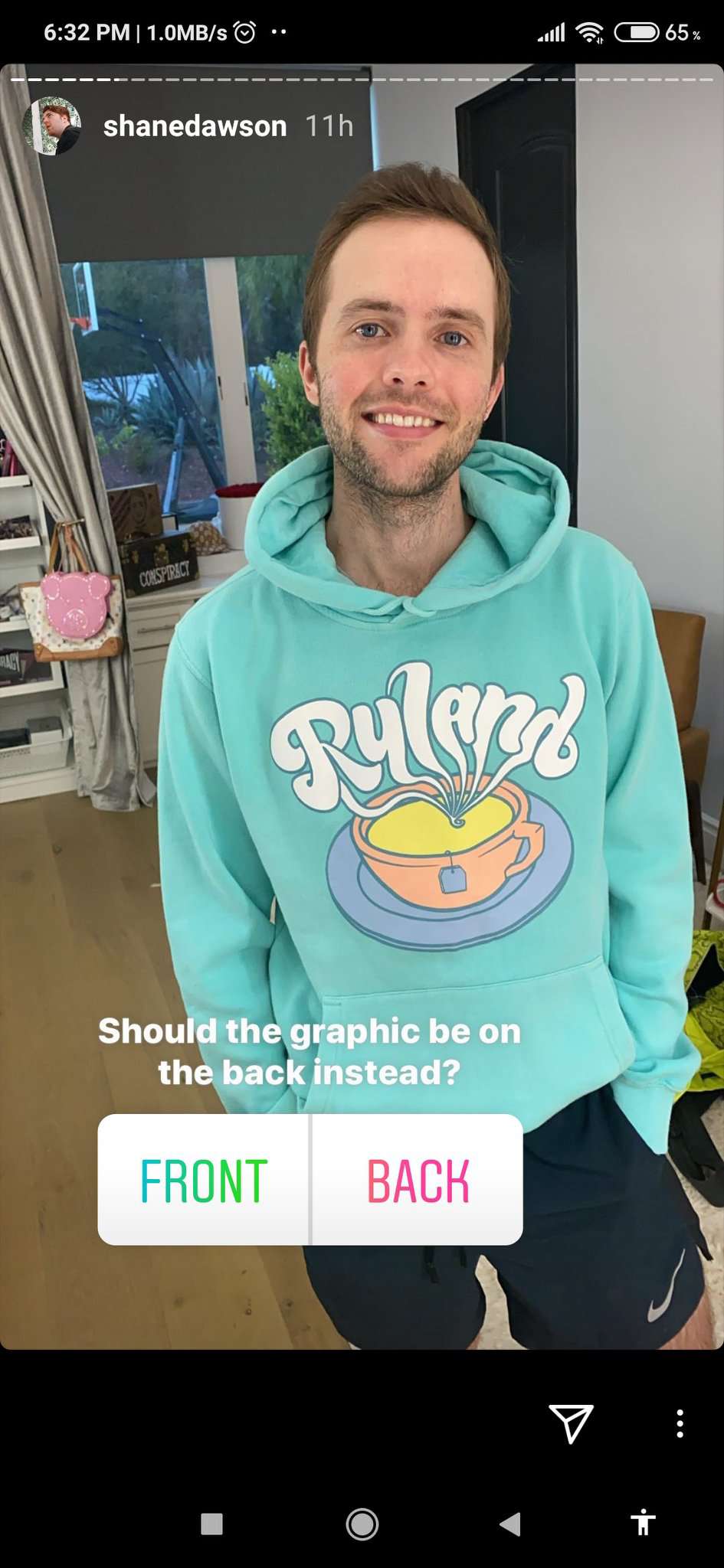 So, this one is a new color for Shane. The pastel blue is not exactly the Shane Glossin' vibe. This is definitely for and from Ryland Adams.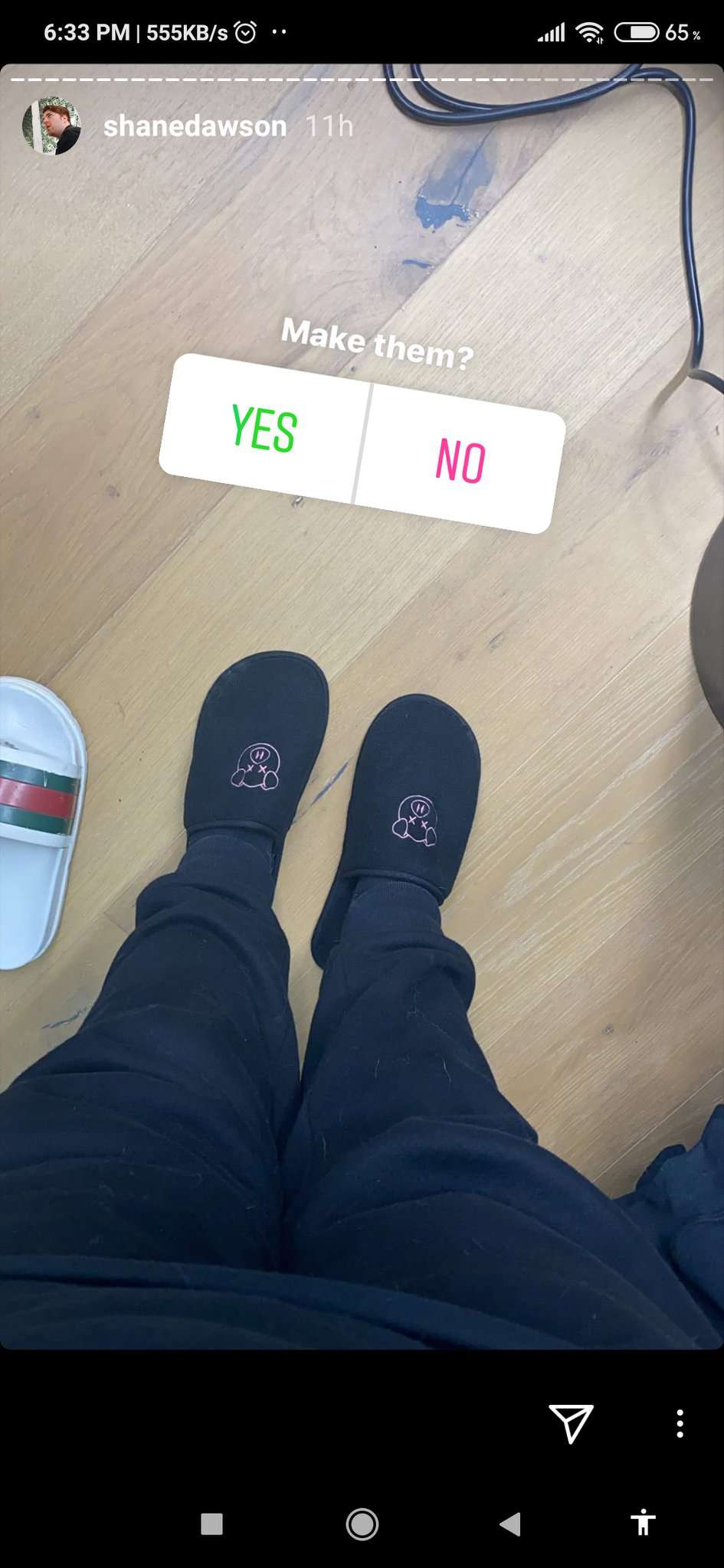 Okay looking at these, I never realized how much I needed them in my life. Now, I just want Shane Dawson to have them in his Merch.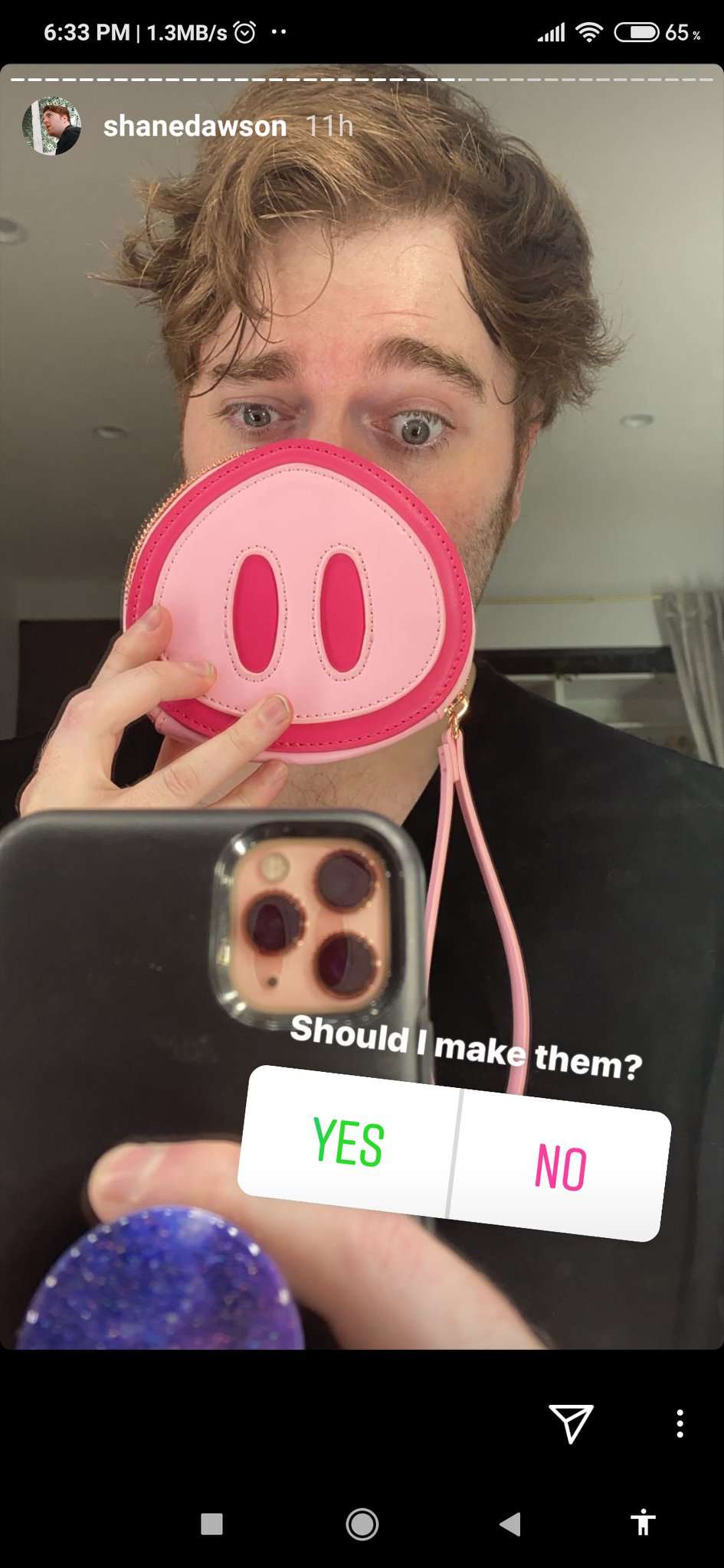 Okay, this one is just too adorable to even think before saying yes to! The little piggy snout is so cute. Shane, girl, just bring it to the market already!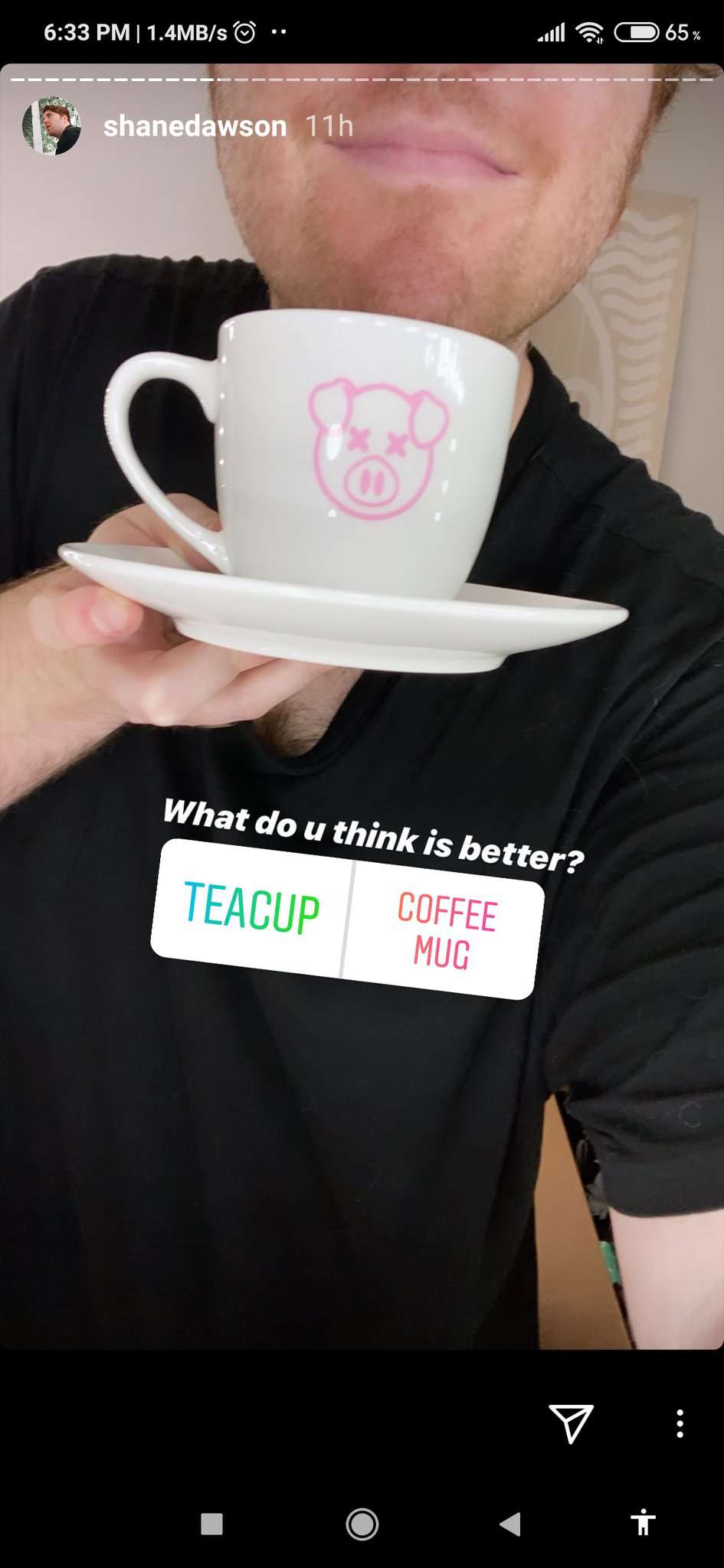 I honestly believe Tea is also easier to drink from a coffee mug. Shane Dawson is asking which of the two would the fans prefer. I do believe it should be the coffee mug! Oh please let it be the coffee mug!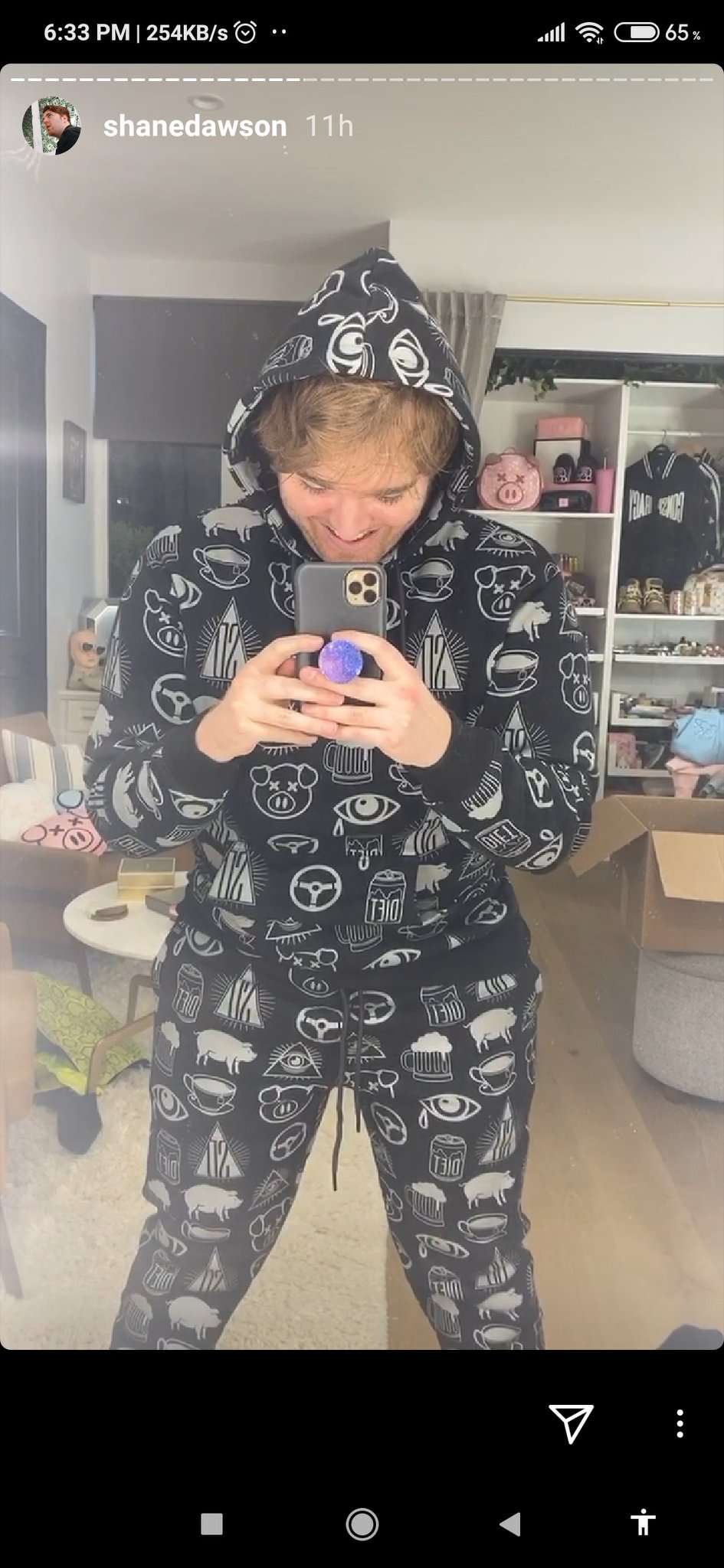 This one is just so creative. It has everything Shane is known for. Wearing this, you would be the walking Conspiracy geek! (Not that anyone could possibly mind that) Shane is taking his time with this batch of Merch. And we love him for all that he doing. We do hope it actually serves the purpose of healing his anxiety.