As a part of the Beatles, Paul McCartney and John Lennon shared a unique bond unlike any other pair of musicians ever did. Apart from being incredible songwriters and complimenting each others' talents, they were the best of friends in the truest sense of the words. But, they had a very unique encounter when they first met each other. In fact, Paul thought that John was a "posh one" when he first met him. Here's how the star recalls his first encounter with his late friends.
Paul had seen John several times before meeting him
9th October 2020 marked John Lennon's 80th birthday. To commemorate the occasion, BBC Radio did a special broadcast called John Lennon at 80. In it, John's son Sean Ono Lennon interviewed Sir Paul McCartney about his time with the late Beatle. The 78-year-old recalled that he saw John a couple of times before in Liverpool as well, before meeting him and forming the Beatles, saying:
The funny thing about your dad was that I'd seen him around a couple of times, because I realised later what it was, my bus route, he would take that bus, but he would be going to see his mum who lived kind of in my area. And then he'd take the bus back up to his Auntie Mimi's. So I'd seen him a couple of times and thought, 'Wow, you know, he's an interesting looking guy.' And then I once also saw him in a queue for fish and chips and I said, 'Oh, that's that guy off the bus'. I'm talking to myself, in my mind I thought, 'I saw that guy off the bus, oh he's pretty cool looking. Yeah, you know, he's a cool guy.'
Sean further asked if Paul knew John was a musician back then, to which he replied:
No, I knew nothing about him except that he looked pretty cool. He had long sideboards and greased back hair and everything… it was the Teddy Boy look, yeah.
The Teddy Boy looks refers to Teddy Boys or Teds, who were young men in the Fifties, with Edwardian Dandies inspired clothing.
When Paul McCartney finally met John Lennon for the first time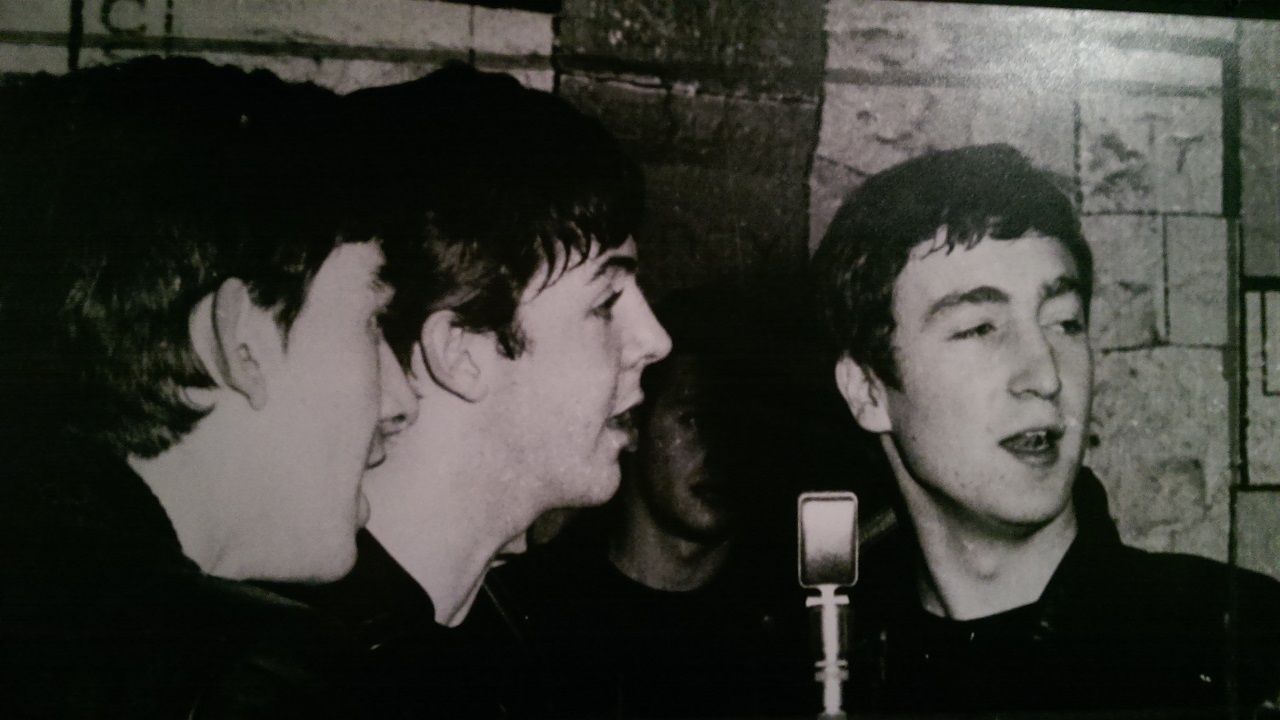 Paul McCartney further remembered then the time when he first encountered John Lennon. Funny thing is, he remembered John's face from back when he saw him a couple of times. Paul recalled:
My friend Ivan, who I knew at school, was a friend of John's and took me up to the village fete, introduced me there. So it was like, 'Oh, that's that guy who I've been seeing'. And then obviously I knew he was a musician because he was in the little band, The Quarrymen, and I got to sort of hang with them in the interval.
Then, Sean asked Paul what it was like first hearing The Quarrymen. That was the band John was a part of before joining the Beatles, to which he said:
I thought John was good. I thought the group wasn't that good. You know, I didn't think they were bad.
John was the posh one
Moreover, Paul McCartney also mentioned that John Lennon was indeed the posh one of the Beatles. All of the fab four belonged to working-class families, who barely made ends meet. But, John seemed like the one whose family was doing a bit better, with Paul further saying:
He was in Menlove Avenue and I was off an avenue called Madison Avenue. Compared to the rest of us in The Beatles, he was the posh one.
Finally, Paul McCartney also had a chance to look back at the days of the Beatles. He realized that many of the tumultuous memories, like the ones at the time of recording their album, Let It Be, despite the tension, still had some banter and fun times. Paul said:
I've had little glimpses of some of the studio banter from the Let It Be period and it just made me think like, 'Wow,' you know, growing up, there was always this myth that things were a bit grumpy or whatever. There was this mythos around the film and everything.