Can Nikita Dragun stay away from Tony Lopez for too long? I don't think so. As we all know Tony just turned 21 and spent his special day with friends and ended it with dinner at the famous spot 'BOA'. Nikita on the other hand was MIA all day, but she joined Tony for dinner dressed up to the nines. Oh, and how can we forget her matching pink hair complementing with Tony's? We just can't. And it felt really good to see all the Hype House people following the COVID-19 SOPs. And almost all of them were wearing masks before picking up forks and knives for their dinner. And Nikita's Gucci face mask surely stood out from the rest.
Nikita went all alien for Tony's 21st birthday
Tony was seen hooked to Tayler Holder throughout because they have birthdays on the same day. So they made it even more fun by celebrating together. From getting haircuts at the house to going for skydiving and riding dirt bikes. They made their birthday special for themselves.
Meanwhile, Nikita was MIA all day but she showed up for Tony's birthday dressed up in a shimmery skirt and bikini top. This is just not it. Nikita was also wearing a custom shimmery mask by Gucci which made her stand out from the rest. Maybe because the mask was tied on the neck or maybe because it was see-through.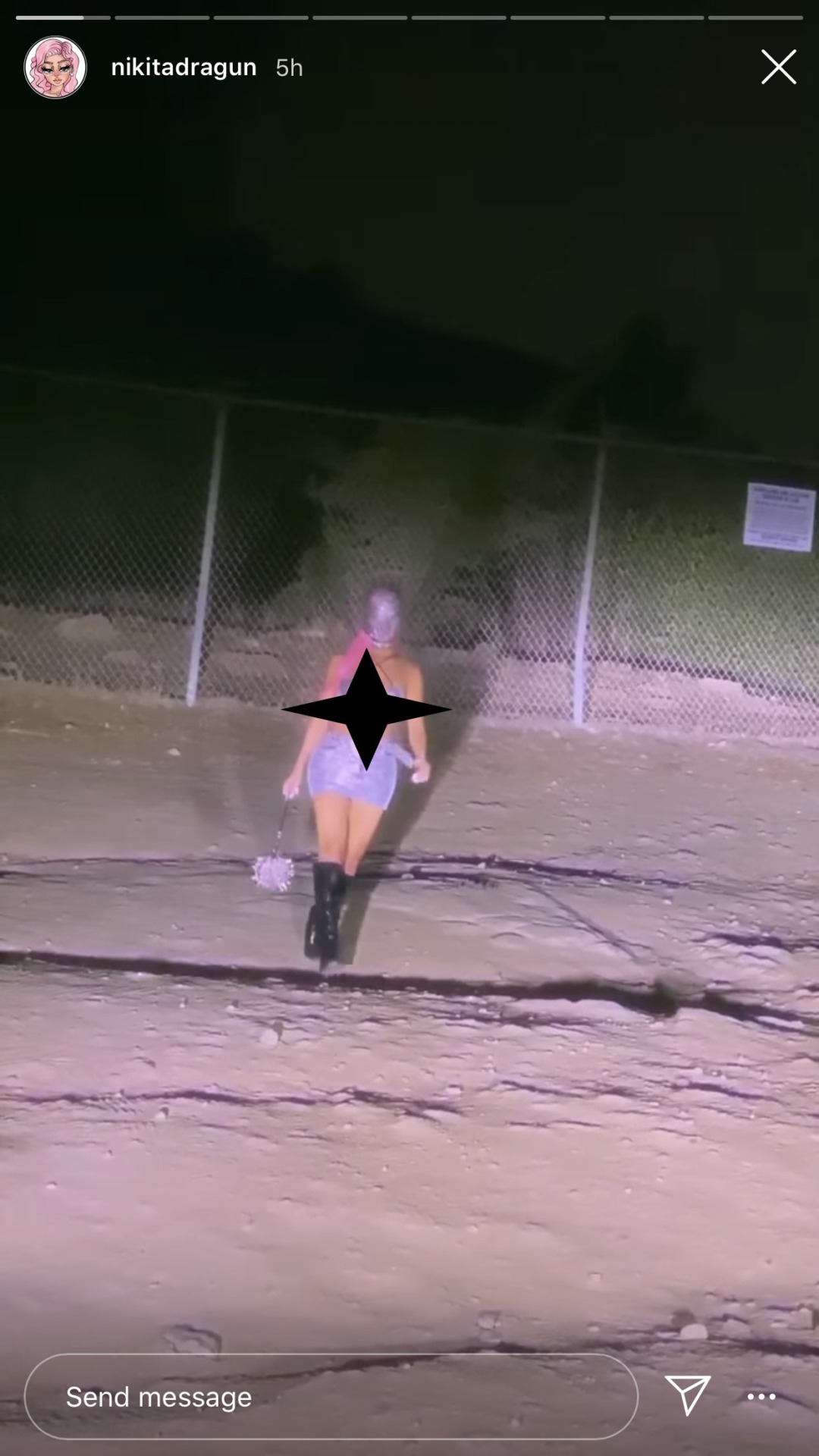 She even posted a bunch of videos on her Instagram story from the birthday dinner. Here is a screenshot from a video with Tony: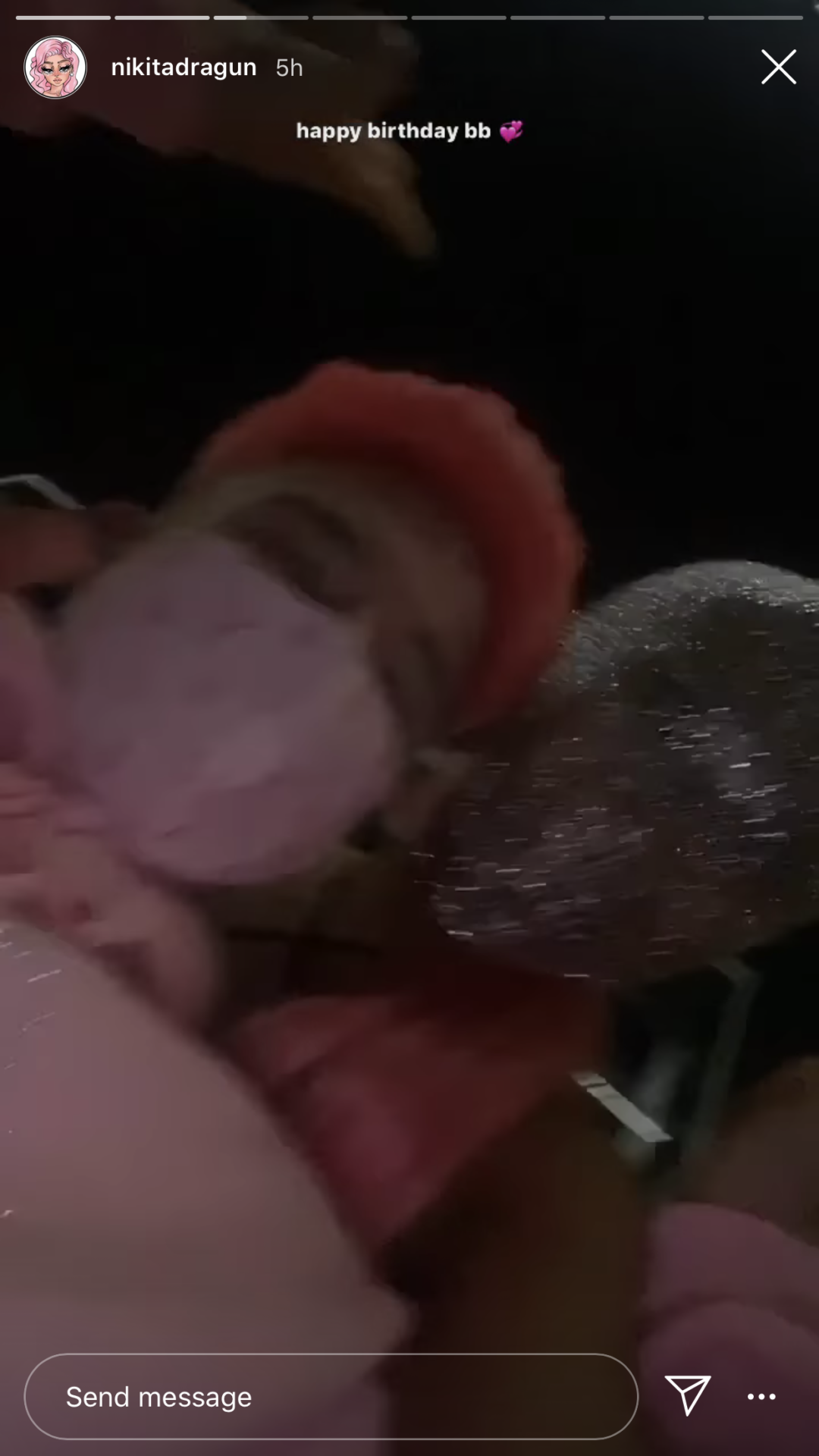 Sorry, it's a little blurry. And I just noticed Nikita's hair extension is a few tones lighter than Tony's but it still looks good.
Last but not least, this cheesecake is making me drool.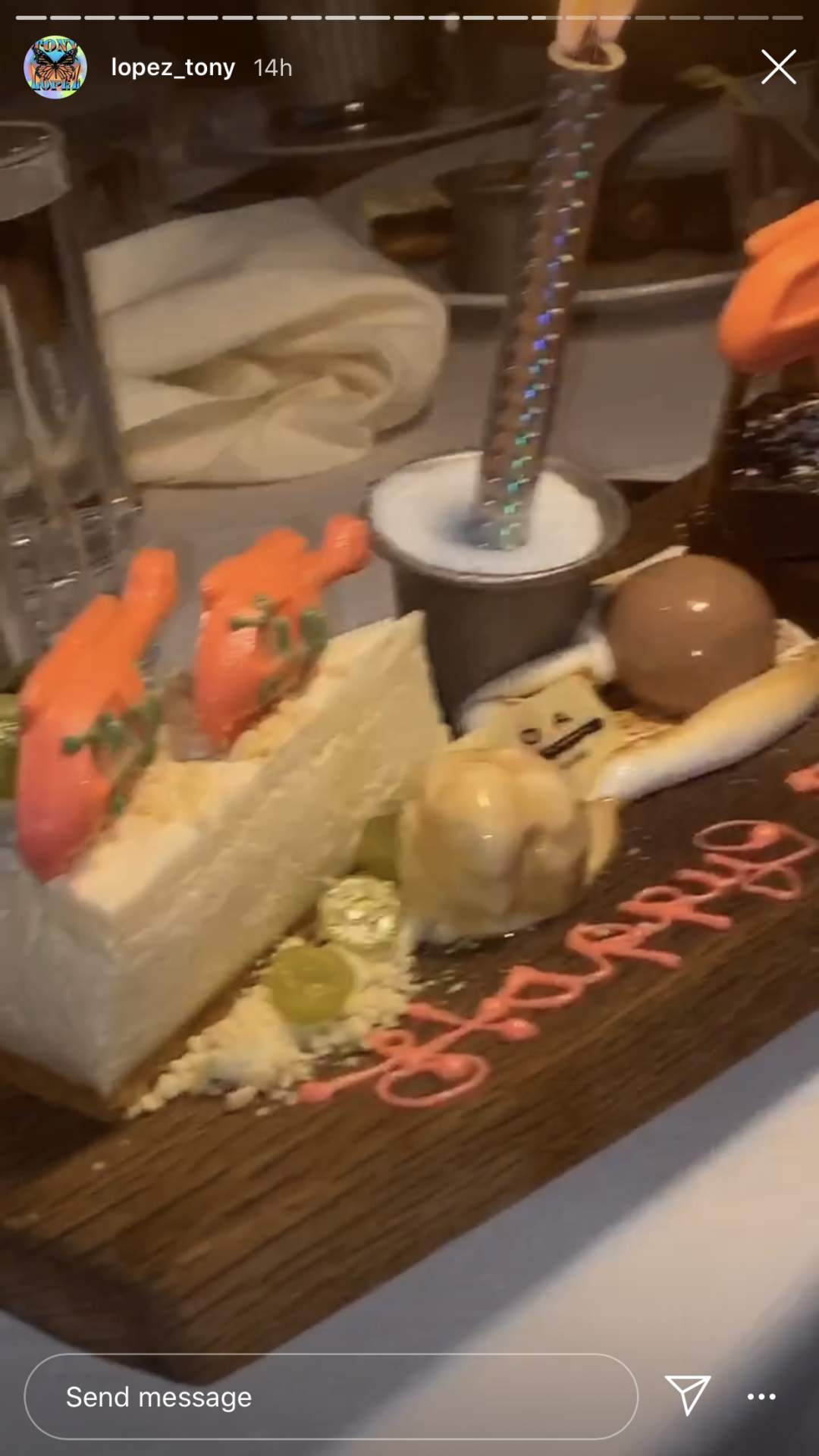 Updates on Nikita and Tony's life
So Nikita just friendzoned Tony in a birthday post. And secondly, she is moving to a new place real soon.
And Tony just launched his featured merch 'Tony Lopez' on Lopez Brothers' website. Starting from $29.95 to $59.95. I like the butterfly and skull in the neon dye. It looks very sick.
Anyways, that's it for today guys. Stay tuned for more updates on Tony Lopez, Nikita Dragun, and other content creators.