So our BTS boys are here with another super hit single 'Dynamite'. I cannot even keep a countdown on how many times I have replayed 'Dynamite' since it premiered on YouTube. BTS' single 'ON' from 'Map Of The Soul: 7' managed to break records earlier this year for getting millions of views on the video premiere. And now 'Dynamite' scored more than 41 million views on the official MV release (in first six hours) on Big Hit Labels.
Can BTS Break BlackPink's record?
'Dynamite' is BTS' first-ever English song. Due to the ongoing pandemic, these boys wanted to come up with something that can cheer up the whole world. So with 'Dynamite' BTS is surely going to earn a massive amount of fanbase from people all around the world.
Let's see if ARMY can help BTS in breaking one day record of  'How You Like That' by Blackpink. Which managed to gain more than 86 million views on the first day of release.
I just checked the views on the Official Dynamite MV on Big Hit Labels. And I am amazed by the number of views these boys have managed to gain in less than 11 hours. They just need 33 million more views in the next 13 hours to break the record of Blackpink's 'How You Like That'. And let's keep our fingers crossed and wish for a surprise collaboration between these bands.
'Dynamite' Is The Cleanest Song Of 2020
So when I first heard the song, it reminded me of Jonas Brother's 'Sucker' because of the cool beats. And all the colorful explosions from 'Dynamite' reminded me of Justin Bieber's 'Yummy'. But minus the dirty lyrics.
BTS has once again managed to prove that they are indeed one of those very few bands/singers who come up with the cleanest videos and lyrics. As a vast number of their audience is Gen-Z. So they want to influence their audience and try to touch their souls with deep and sensitive lyrics. Like 'Dynamite' is the opposite version of 'Blackswan'.
'Day or night the sky is alight

So we dance to the break of dawn

ladies and gentlemen,

I got the medicine so you should keep ya eyes on the ball, huh'
Oh and 'can you hear the bass boom, 'I am ready' and ' Cos ah ah I'm in the stars tonight'  are my favorite lines from 'Dynamite'. Last but not the least, Spotify is supporting our favorite boys and so are we.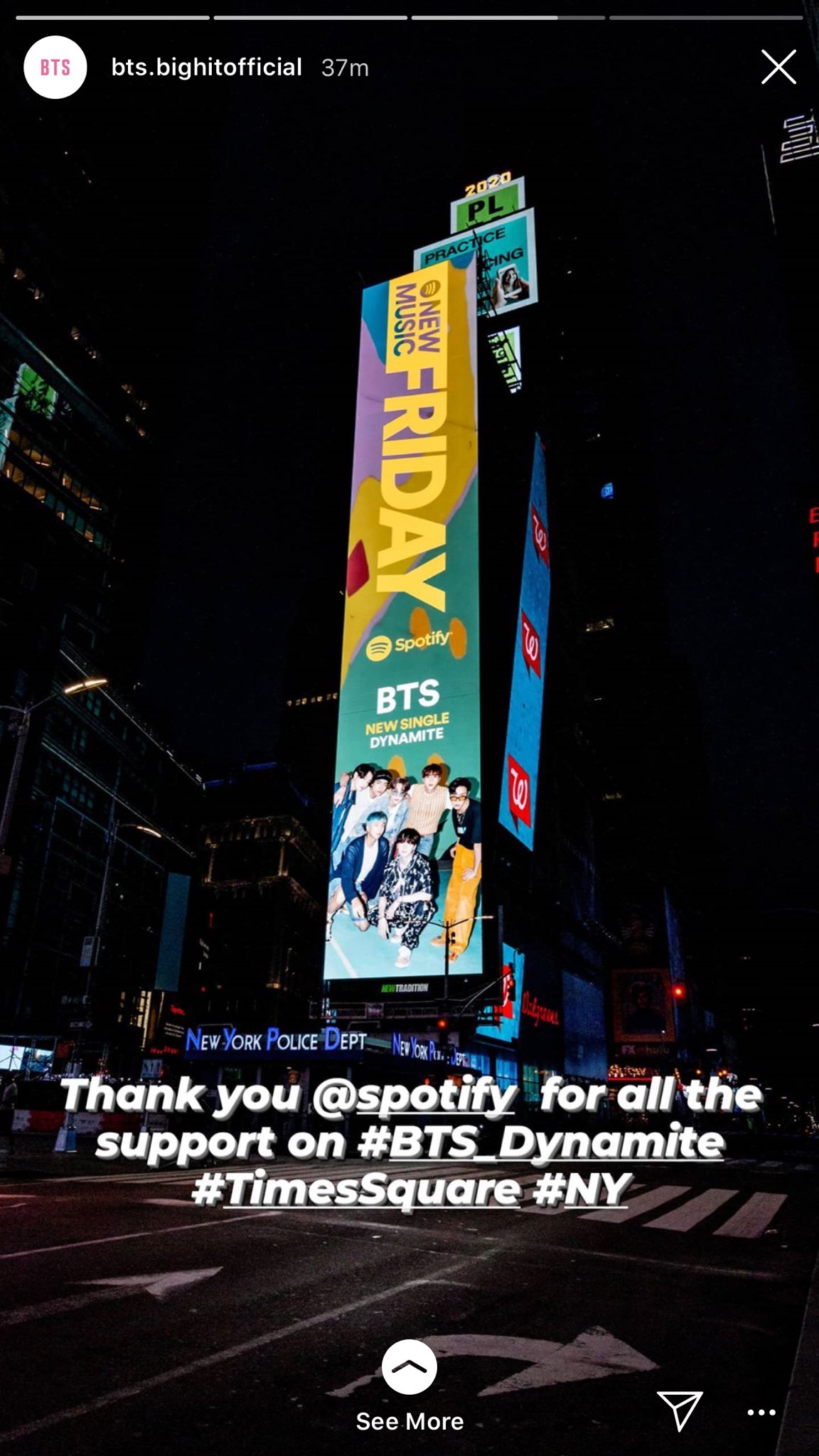 I am gonna go dance under the starry sky. Stay tuned for more updates on BTS' album reveal.