Netflix is dropping upcoming original movies and series' trailers back-to-back and it is getting harder to decide what to watch first. The newest addition to the watch list is a Netflix Original Spanish Series titled High Seas (Alta Mar in Spanish). Netflix released the official trailer of High Seas few days ago and we can't help but notice its similarities with two other movies. The trailer shows a cruise which seems like a doppelgänger of Titanic, whereas; storyline is quite similar to Murder On The Orient Express.
Mild Resemblance With Titanic
The trailer starts off with a Titanic inspired scene. The series is set in the 1940s and accordingly all the guests to board are looking quite happy and dapper. Dressed in the 40s, the main cast is introduced to us.
Moving forward, we finally see a night time glimpse of the cruise liner from the outside and it seriously looks like Titanic with 3 limbs instead of 4. What we mean by that is that Titanic had four funnels whereas the cruise used in High Seas has three funnels. Funnels is basically a fancy word for ship chimneys. Anyhow, this is the only apparent difference from the outside. All of the ship's interior is very much the same as in the Titanic movie we saw with Leonardo DiCaprio and Kate Winslet.
Major Resemblance With Murder On The Orient Express
Alta Mar's main theme has an uncanny resemblance with Murder On The Orient Express. We could not find an official statement. However, it is assumed that the series is an adaptation of Murder On The Orient Express. Here are 6 reasons why:
1) A person mysteriously dies in both the movie and the series.
2) The official teaser shows all the leading casts members and labels them all with characters they are playing.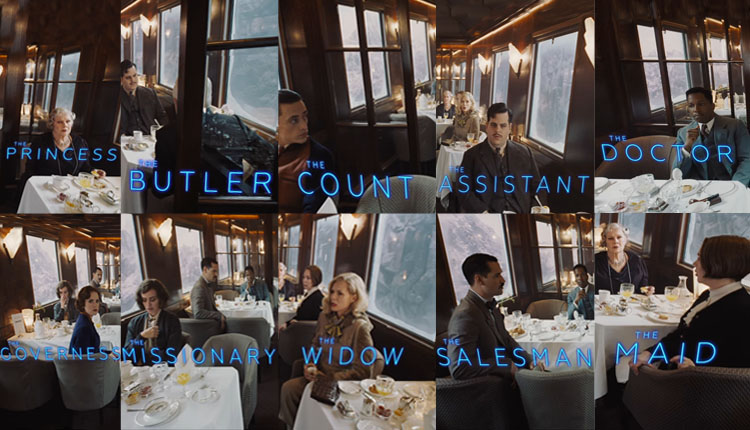 3) The murder suspect is one of the leading cast members.
4) No one is allowed to leave the train/cruise until the murder investigations are complete.
5) Message at the end of High Seas/Alta Mar Trailer is Every Secret Will Surface. And the message at the end of Murder On The Orient Express Trailer is Everyone Is a Suspect.
Pretty similar, if you ask us.

High Seas Release Date
Netflix is releasing High Seas on May 24, 2019; just two weeks to go. The creators promised this series is full of surprises and mysteries. Every minute of 8 episodes brings mystery with melodrama. Major cast includes Eloy Azorin, Ivana Baquero, Luis Bermejo and Jon Kortajarena.