Since July this year, Defnoodles has faced a ban on Twitter. According to Denise Feitosa, the influencer reporter, Keemstar is behind the ban. At the same time, he insists that he does not know the reason why Twitter put a ban. A few days back, the ban was lifted. However, his personal account and the new Defnoodles account got suspended again. He shared that:
As a result of these recent developments, I am once again offering $5,000 to the person who can, 1) Get me more information about my original suspension. 2) Help me successfully restore my Twitter accounts.
Although there are many reporting accounts, Defnoodles is the most unique
Since the era of influencers and social media stars began, people have wanted to hear all the tea about them. Therefore, reporters like Feitosa of Defnoodles thrive and become an overnight successes. However, Feitosa thinks the news he reports are supposed to be jokes. In an interview, he said:
I report the news which is the most banal and irrelevant stories that anybody could be talking about. This is all soft journalism and a lot of the time it's just presented with such seriousness, and people take it so seriously. I'm making fun of how these non-stories are presented and framed in this way that ends up generating all this outrage. At the end of the day, it's a commentary on this independent social media sphere that fuels so much of this outrage and backlash.
Earlier this year, the Defnoodles Twitter account was banned
Although this was not the first time it happened, Feitosa claimed that he did not know the reason. Without giving any explanation, Twitter banned Defnoodles. According to Denis Feitosa, there was no warning, no copyright issues, or any post removed. However, Twitter did send him an email stating that the account is being reported. When Defnoodles got banned, it had 158k followers. Meanwhile, it has 35.2k followers on Instagram.
Recently, Feitosa ranted on Instagram and blamed Keemstar for the ban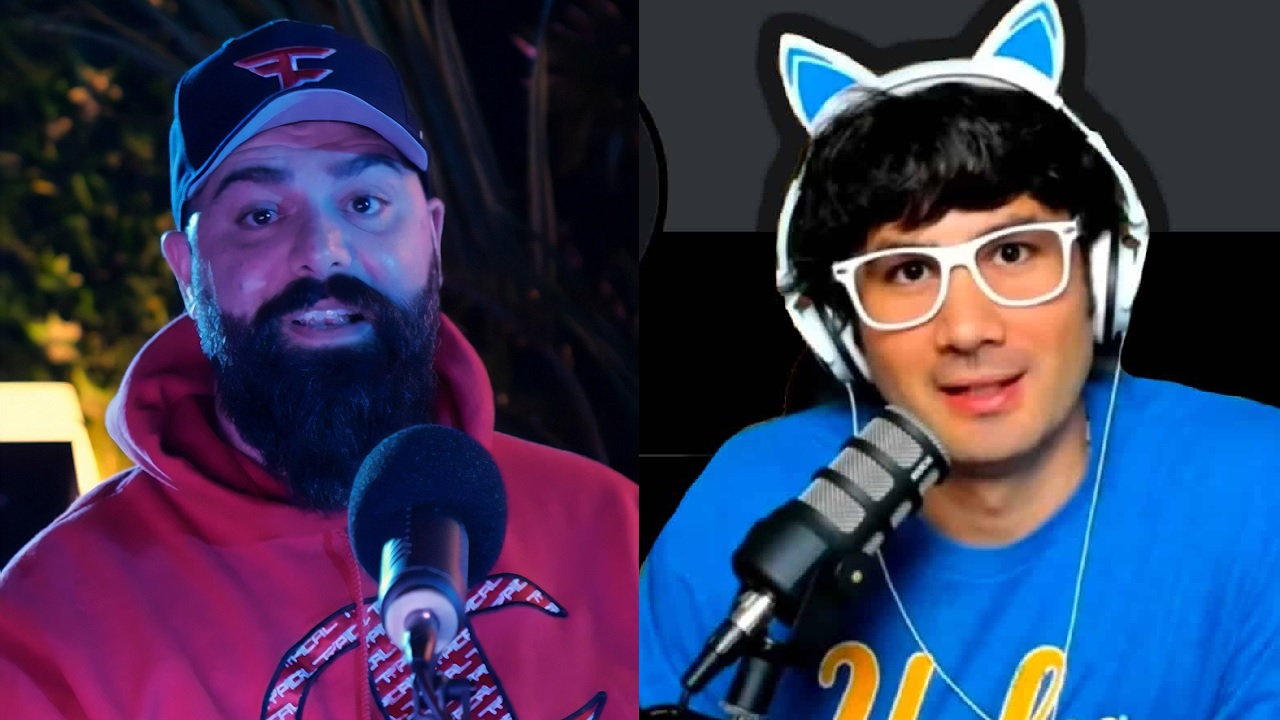 Yesterday, Twitter lifted the ban on Defnoodles. However, it got suspended again overnight. At the same time, Feitosa had his personal account suspended as well. In a lengthy rant on Instagram, he shared that he is waiting for an email or any response. According to him, he has not violated any rules or guidelines. Therefore, this new suspension might be related to the old suspension. Similarly, he has not figured out the reason for any suspension so far. Furthermore, he blamed Keemstar for the Defnoodles Twitter ban. He said:
In my opinion, there is only one person for this recent suspension. He's known as the baldest head in the East, the most famous toilet drinker in the world, the inbred Sean Hannity known as Keemstar aka Karenstar. Keemstar has a long running history of using his social media contacts to deplatform his competitors and rivals. Recently, he admitted to emailing the CEO of YouTube to ban H3 Productions. It resulted in a week lone ban for H3.
Feitosa continued his rant and said that it could not be a coincidence that Defnoodles got suspended hours after he replied to Keemstar's slanderous claims about him. Furthermore, he noted that Keemstar posted about the suspension before Feitosa knew about it:
It is no coincidence that my Twitter account got suspended mere hours after I made a video responding to slanderous claims Karenstar made about me on a recent live stream. In my response, I lampooned Karenstar's obsession with me, and pointed out that his social media accounts are all dying (his Twitter and YouTube are basically dead). It should be noted that Karenstar tweeted about my suspension long before I myself noticed. In his tweet, Karenstar celebrated my suspensions, saying it made him "happy".
In response to this, Keemstar posted a tweet.
After a follower pointed out that Feitosa blames him for the Defnoodles ban, he tweeted:
He said I got his Twitter taken down the 1st time too. Def Noodles also put out 3 false pedo allegations in 1 single week.
At the same time, it is interesting to see that Keemstar did retweet his old tweet about the Defnoodles ban. His tweet read:
Def Noodles

is Twitter Banned!

(RT) if happy
It is unfortunate to see Twitter ban Defnoodles without giving any valid reason. They must respond immediately!