The TikTok community is going through some serious issues these days. It's creating one heck of a confusion whether everything is solved between them or not. We all witnessed the "tweet" feud between the Hype House and the Sway House just a few days ago. Nessa Barrett and Chase Hudson were a vital part of it. Jaden Hossler, Bryce Hall went to the Hype House to confront Chase and everything was settled between them without a fight. However, Thomas Petrou and Alex Warren of Hype House are still using Nessa Barrett as clickbait to gain more views. And that's not sitting well with her ex-boyfriend, Josh.
Josh Richards calls out Hype House for their hypocrisy
Whether in a relationship with Nessa Barrett or not, Josh Richards does not like when his girl is treated this way. Thomas Petrou used Nessa and Chase Hudson as a thumbnail of his video, stirring up a new drama in the TikTok community. However, it got settled.
After that. Thomas posted another video, with Nessa Barrett as his thumbnail again and titled it "Nervermind". Thing is, Josh did not like how Michael Sanzone called him a "piece of shit" in another vlog by Thomas. Fans did not like the way it was shown to the world. In the same video, Ryland also called Nessa his side-b*tch. Fans also did not like Nessa staying quiet both the times.
Soon, Alex Warren of Hype House also uploaded a video titled CONFRONTING HER ABOUT PLASTIC SURGERY. And it had Nessa Barrett as thumbnail. Josh Richards clapped back at that video by making one of his own, titled Confronting Lil Hootie's Ex GF's About Plastic Surgery!! The video has Lauren Kettling and Cynthia Parker. You have to see the video to find out what they said.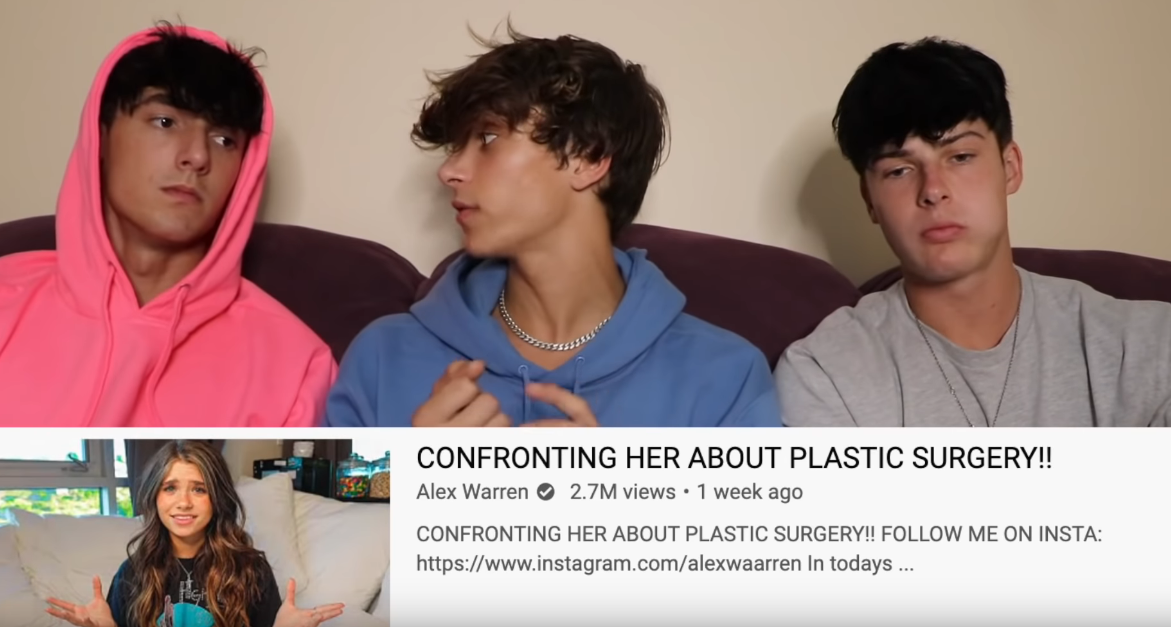 Cynthia and Josh said F*ck Chase in the video and Alex Warren didn't like it.
View this post on Instagram

josh and bryce also speak on alex warren saying they were bullying chase and compare it to ryland storms saying "f sway" 👀
Now, after all that happened, Thomas Petrou of the Hype House has just uploaded a vlog titled: Should Josh and Chase Box Next?
Are they really going to do that? Let us know your views in the comments below.