We all remember David Proval for his fine portrayal of Richie Aprile in The Sopranos. Simply put, he scared the s**t out of all of us, and we couldn't wait to be rid of him. But, did you know that he was also considered to play another prominent role in the show? Yes, David Proval was once set to play Tony Soprano!
David Proval as Tony Soprano?!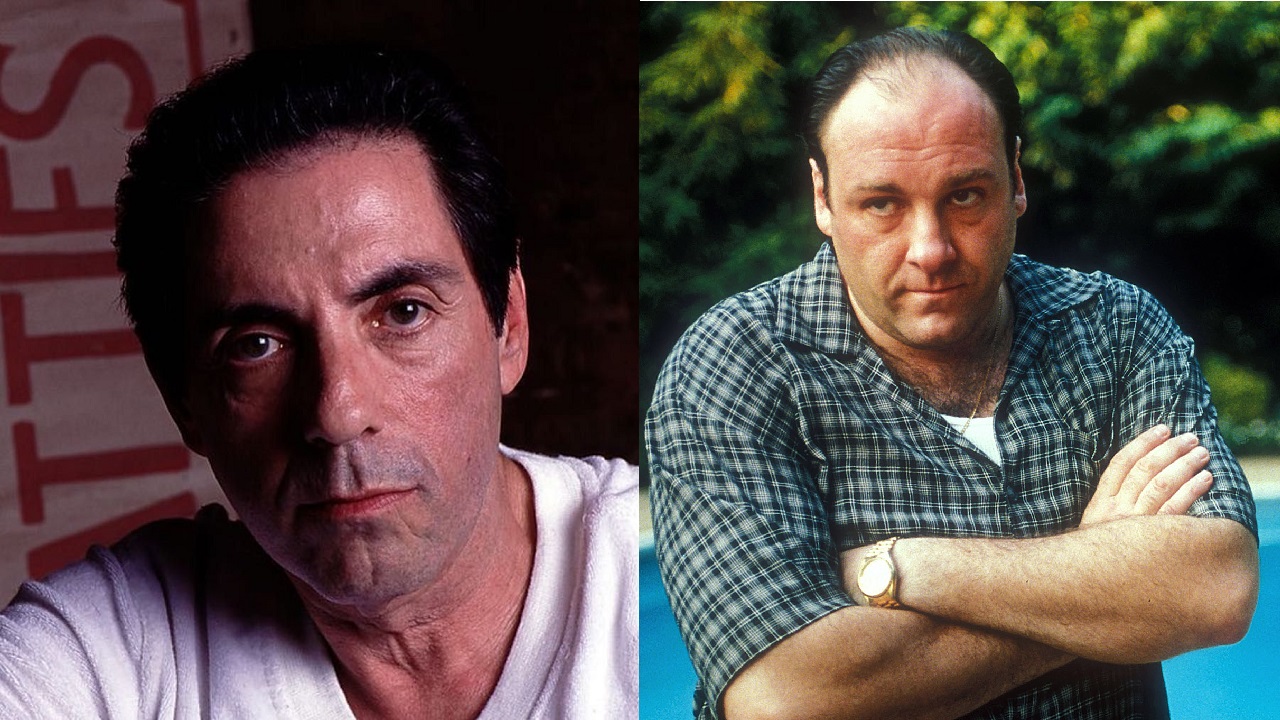 Before James Gandolfini was finalized for Tony Soprano, a lot of names sprung up. Today, it sounds incredibly absurd to think that David Proval could play Tony Soprano. But, that was a real possibility back when David Chase, the creator of the show, was still thinking of making a Sopranos movie. On the recent episode of the Talking Sopranos podcast, Michael Imperioli opened up about the possibility:
David Chase, he did a Rockford Files movie and David Proval was strongly considered for Tony Soprano. The Sopranos was originally going to be a movie.
Michael Imperioli further explained how Chase scrapped the idea of a Sopranos movie, as his agent said that no one would want a mob movie analysis of some sort. And it took decades for David Chase to come back to The Sopranos with HBO. But, by then David Proval had grown too old to play Tony Soprano, as Imperioli said:
I think by the time the series started, he (David Proval) might have been a little old to play Tony Soprano cause he's quite a bit older than Jim I think.
He did not fit into the Tony Soprano's mold
However, age was not the major reason why David Proval probably didn't get the role. It was also because he just did not fit the mold of Tony Soprano.
One of the reasons why I think he did not ultimately land the role is that David (Chase) thought he (David Proval) was a little bit too on-the-nose as a mobster in a way for Tony. Because (with) Tony Soprano, he wanted a bit more of a suburban dad vibe to it rather than an old school one… Moreover, he has it all in his eyes. He's not a big guy, he's not a muscular physically imposing guy at all. It's all in his eyes and in his presence.
Therefore, instead of playing Tony, Chase had David Proval play Richie Aprile. And we have to say that it was a match made in heaven. Richie was not a muscular or even a physically strong guy, but Proval managed to make him look intimidating just by his eyes. He was the only character in the series who faced Tony Soprano with valor and bravery and in fact, gave him a very tough time. And that is exactly what made him unsuited for Tony, as Tony as like a suburban dad with mommy issues and questionable income. Plus, the performance James Gandolfini gave with Tony was outstanding. But, Chase had Proval's name in mind, and so he showcased his incredible skills through Richie Aprile.
His end, however, was just as comical at the hands of his very own fiance, Janice (Aida Turturro). But, we're glad David Proval got to be a part of The Sopranos.