Here is to another Teatalk, this time featuring Josh Richards, Griffin Johnson and Quinton Griggs, It would have been pretty interesting if the whole Sway House squad was there to address the tea. Too bad, not all dreams come true. Anyways, since these three were declared "missing" in the Sway House-Hype House confrontation, that's probably the reason they decided to do the Tea Talk on it. And share their thoughts on the matter. This week's Tea Talk was pretty serious. Josh Richards went all in, but what he did not do, was discuss Nessa Barrett.
Josh Richards discusses the drama
Giving a little introduction to the whole Sway House-Hype House drama, Josh Richards confirmed it all started when Jaden Hossler unfollowed a few people and later, tweeted that he does not want fake people in his life. Before that, Josh did say, "let's cut to the Chase". (if you know, you know)
Josh Richards said, after Jaden Hossler started unfollowing people, he also unfollowed Chase Hudson. However, in his words:
I never stooped to the low level of following Nick. I just wasn't an idiot.
And then all the (Sway) boys unfollowed the other party.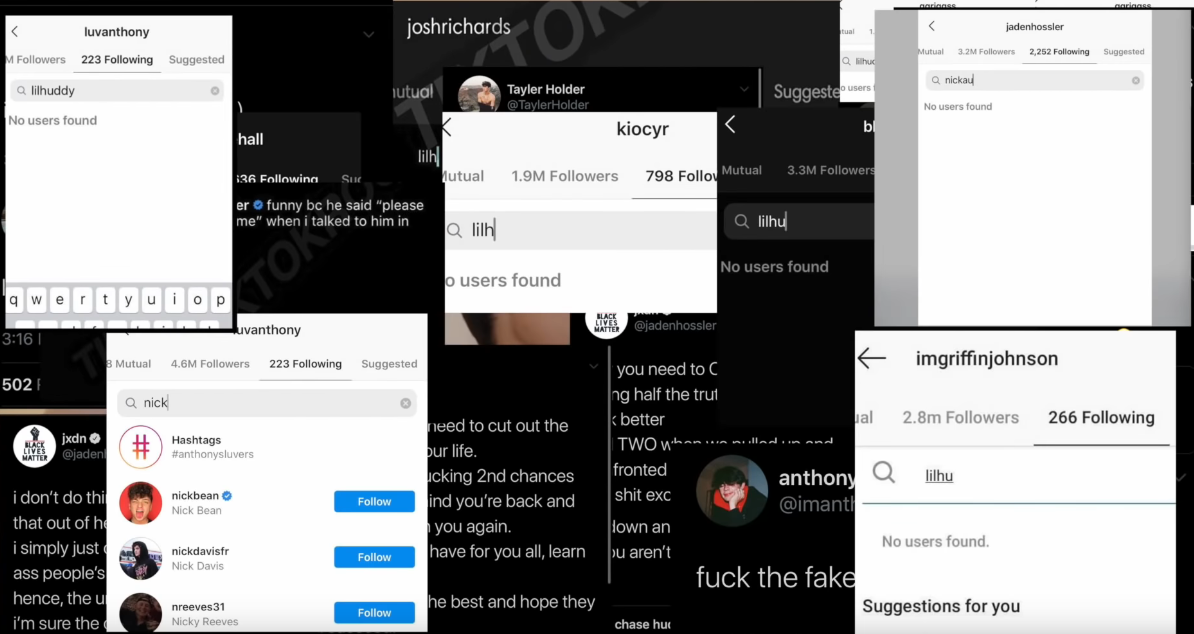 Josh further talked about how you give a chance to someone, and they go behind your back and do the same thing again. He also said, at the end of the day, you have to forgive people and not keeping anything in your heart. The 'teatok' took a more serious and mature turn, when Griffin and Josh agreed that cutting ties with the person who are hurting you repeatedly, helps as keeping them in your life puts a strain on your mental health.
Dissing or missing Nessa Barrett?
Throughout the discussion, Josh Richards did not mention Nessa Barrett at all. Does he really miss her now, it does not seem like it. However, he did mentioned that a lot of people lose integrity and morals when they move to LA. You do not get much friends in LA, and if you get into fights, there are more enemies than friends. At the end of day, it's just going to be your brothers and sisters standing up for you and supporting you. Referring to the Sway Boys, Josh Richards said even if he is not living with the Sway Boys anymore, they'll always be his true brothers. And some fans believe he shaded Nessa Barrett by saying:
I don't feel like we need to touch on every single person.
Well….okay.
Both Griffin Johnson and Josh Richards were also stopped by The Hollywood Fix to answer some questions while they were out and about. When questioned about Lil Huddy and Nessa and whether he has forgiven Huddy, Josh replied:
wait…who?
And then, he changed the subject.
It does not seem likely that Josh Richards would be talking about Nessa Barrett for a while.