The famous beauty influencer, Jeffree Star, has a thing for fur babies. And he just announced the addition of two beautiful Pomeranian puppies into the Pomeranian Palace via social media.
I swear the furballs are making me weak in the knees. So I guess I will be going out in search of stray fur babies to give them cuddles. As I can't get a hold of any animal sheds at the moment.
Jeffree Star's Pomeranian Family
For all those people who don't know, Jeffree adopted a few Pomeranian babies along with his ex Nathan Schwandt. Both of them were crazy about them.
Jeffree has four beautiful Pomeranian dogs whose names start with the letter 'D'. We catch glimpses of Drama, Delicious, Da Vinci, and Diva roaming around the Star Mansion almost every day.
We all know that Jeffree and his ex Nathan Schwandt had a really hard time with coping up the loss of both Diamond and Daddy. Which is also one of the reasons for their breakup.
They never really got the chance and time to fill the gap which Daddy and Diamond left behind.
Jeffree was going through a lot of stuff lately and finally made the decision to grow the Pomeranian family. And the two beautiful babies have finally made their way to the Pomeranian Palace.
Star's Previous Pomeranian Babies
Let's know a little about the old Pomeranian babies before we move on to the new ones,
The True 'Diva'
Diva is the oldest one who just turned 11. The only Pomeranian who was with Jeffree before he jumped on the beautiful love boat with Nathan.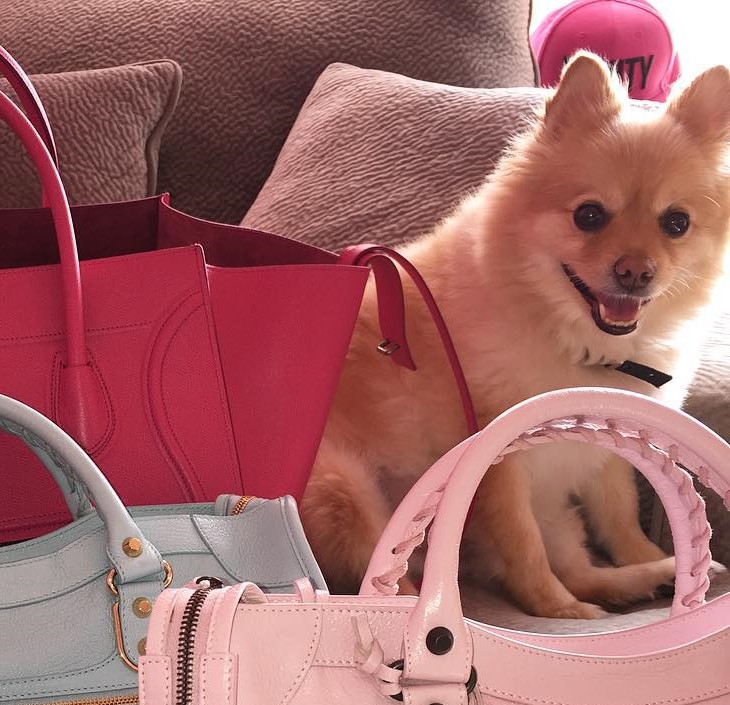 'Drama' Mama
This baby was adopted back in 2017 and his birth date is October 31st.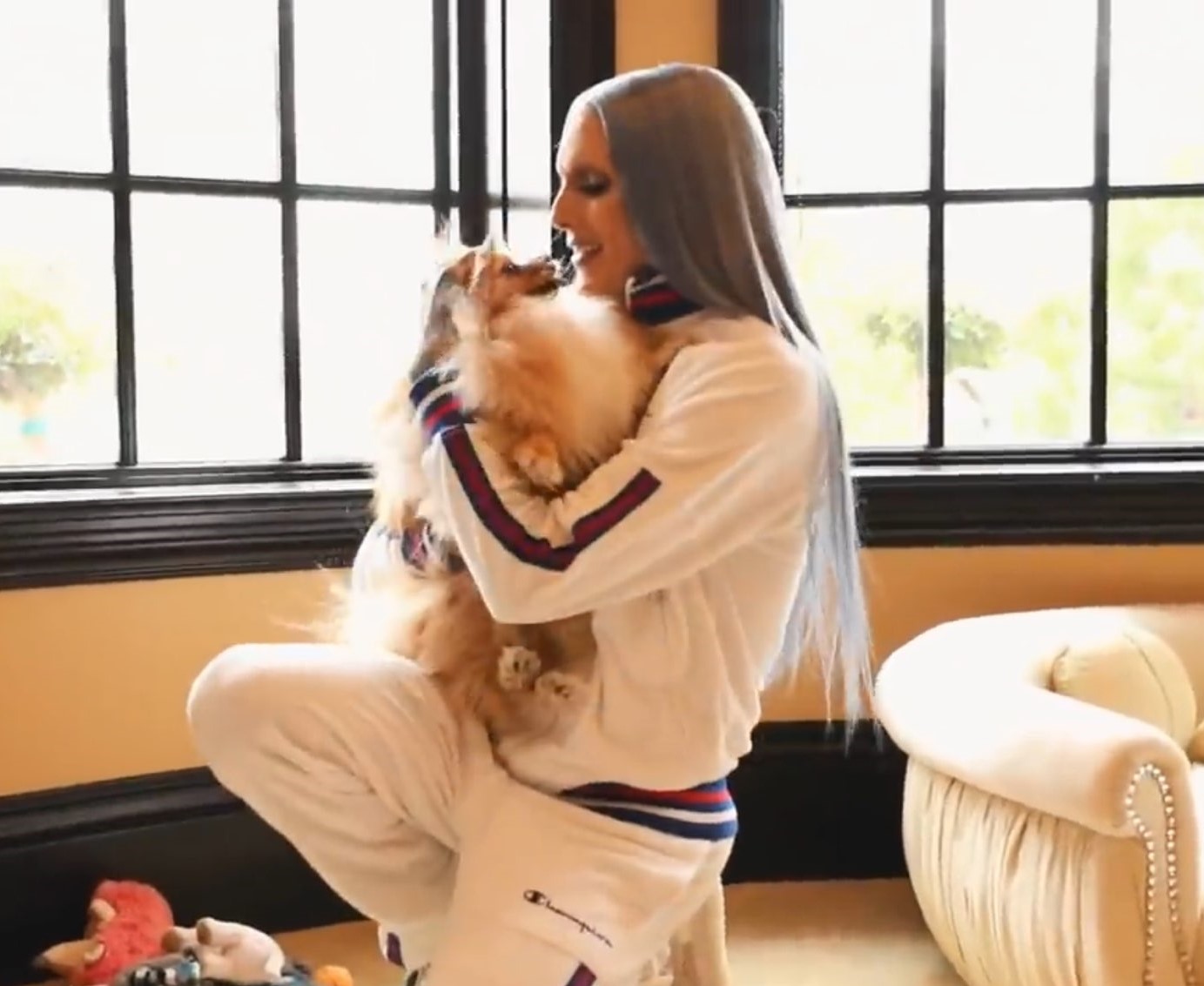 'Delicious' Baby
This black Pomeranian baby 'Delicious' literally has my heart.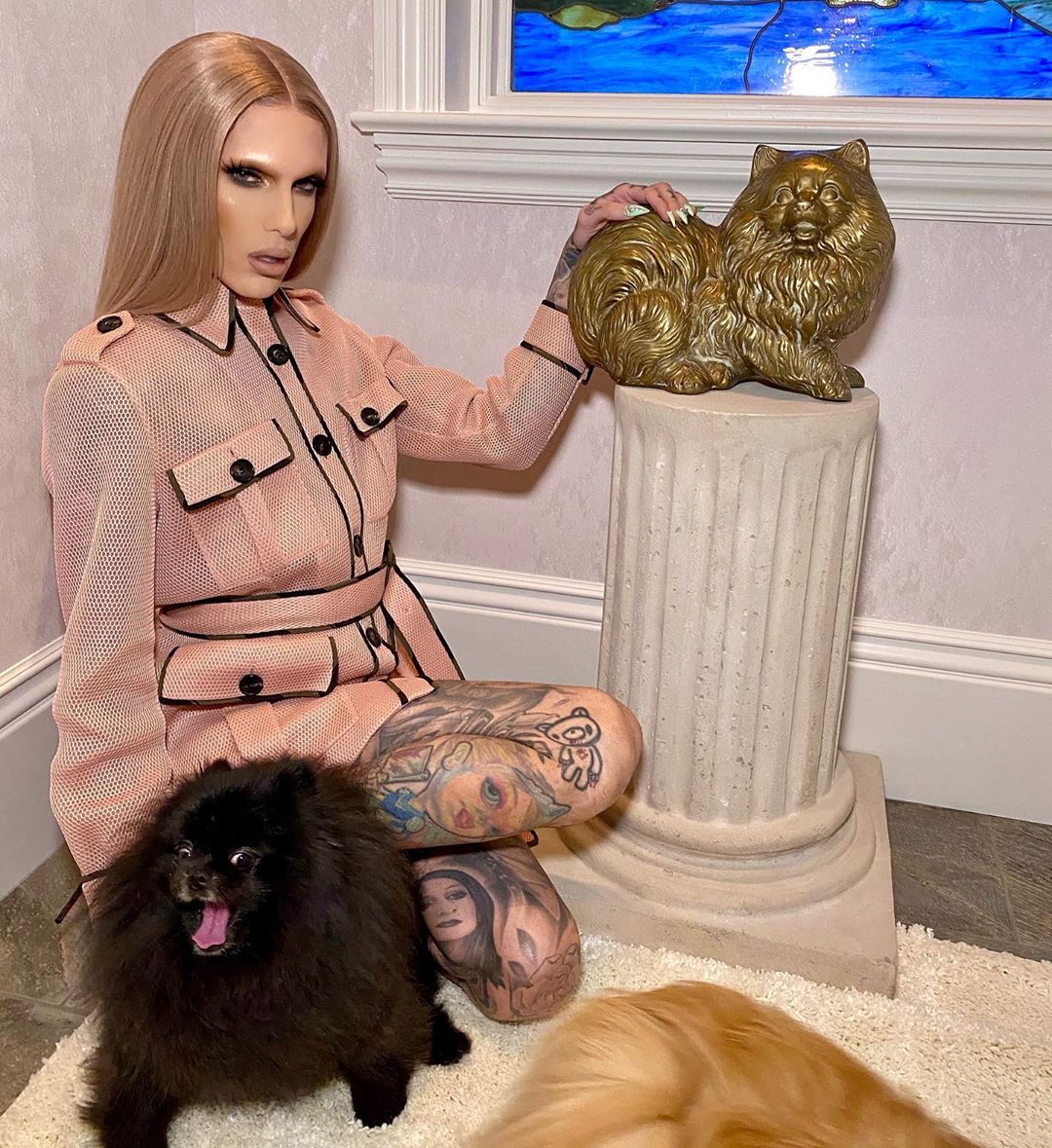 It's Actually Da Vinci
This cute little munchkin turned one on September 1st. Both Nathan and Jeffree announced his addition to the Star family on YouTube.
And here is a recent beautiful picture of Da Vinci for you guys.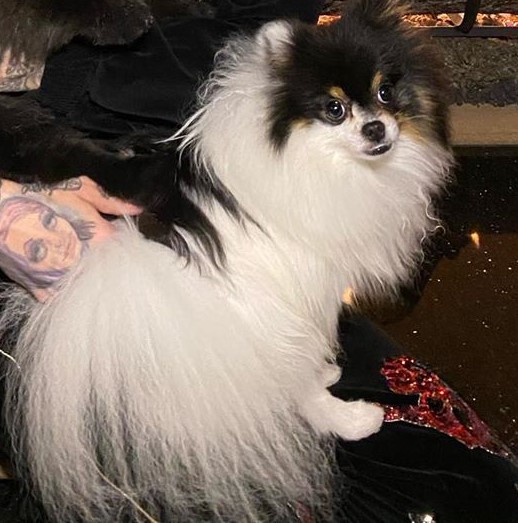 Diamond And Daddy
Jeffree and his then-boyfriend Nathan announced the news of Diamond's death on his YouTube channel last year in June. And every time when I watch this video it makes me feel really sad.
This picture of Nathan and baby Diamond is super adorable.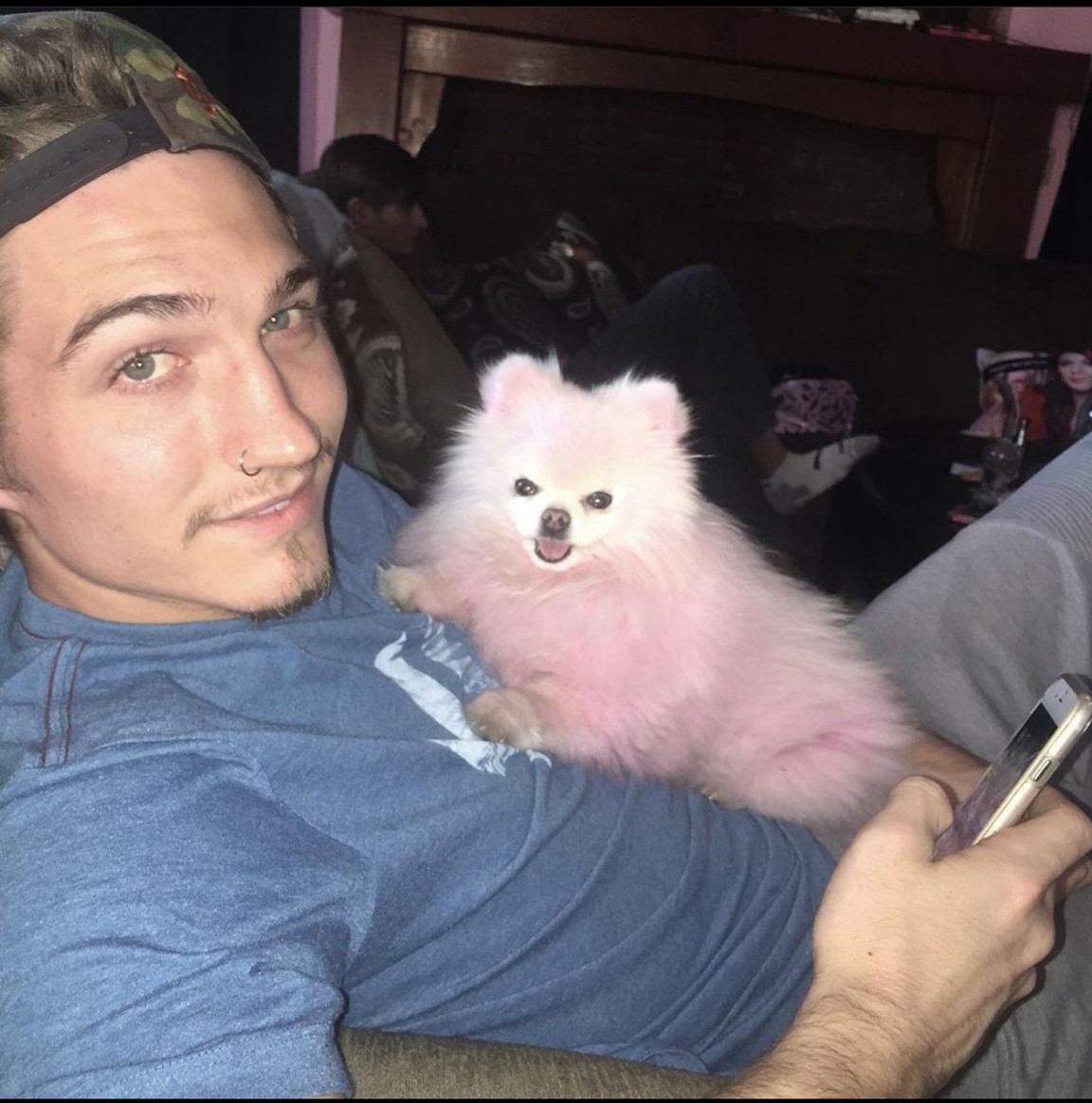 On the other hand, Daddy passed away after three months of Diamond's death.
Here in an adorable picture of Daddy and Drama.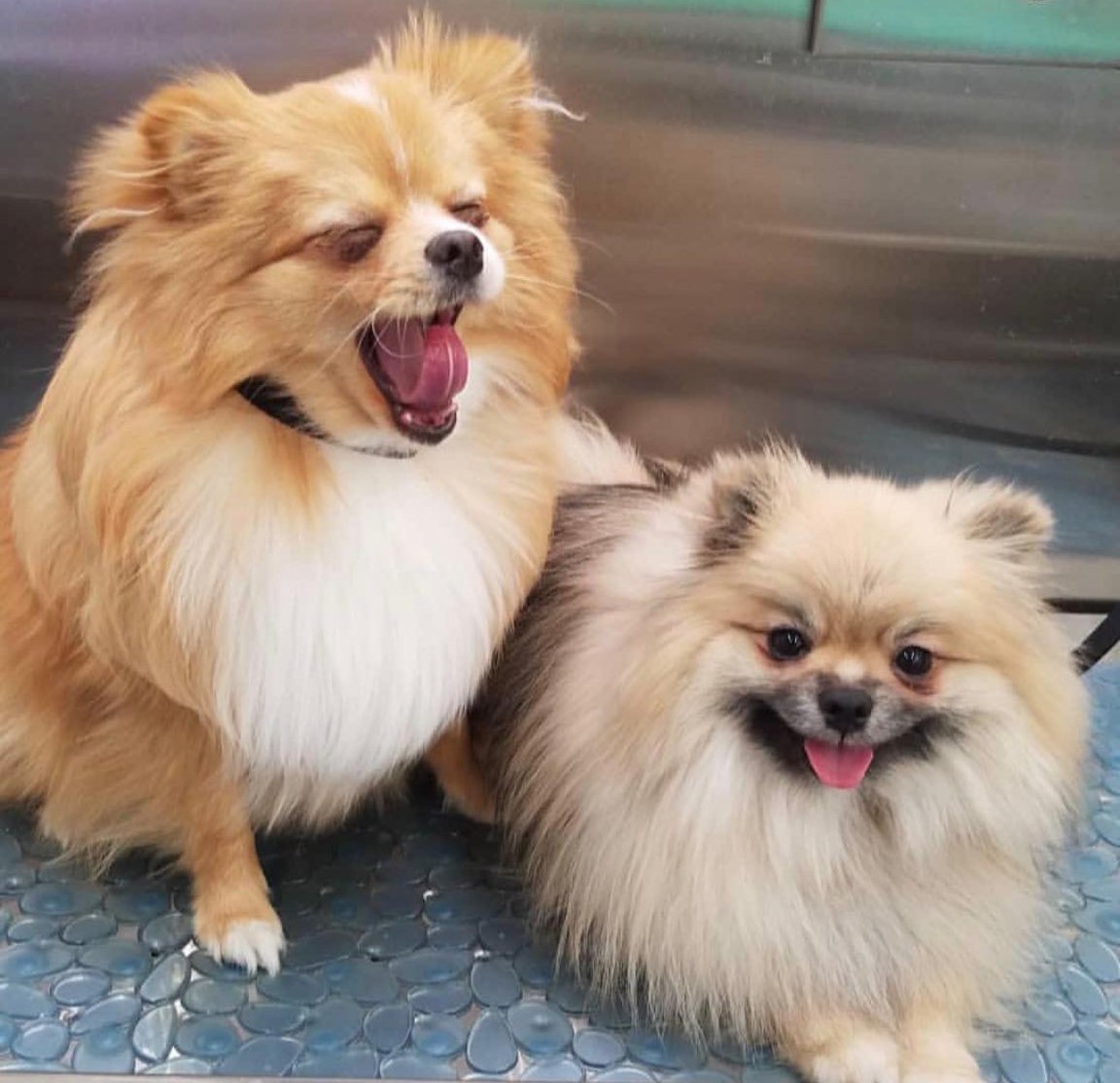 New Addition In The Jeffree Star Family
Jeffree Star just announced on his YouTube channel that he feels amazing to be a mommy again.
"I thought it was a perfect time to become a new mommy again. I have really wanted a new puppy after Da Vinci. Then after so much tragedy that happened last year losing Diamond and Daddy. My heart was not ready at all. But I am really ready."
He mentioned that he was not at all healed by the trauma caused by the loss of two amazing fur babies. But he is finally ready to expand his Pomeranian Palace again.
Jeffree further added:
"There is a really special connection because the girl that we are getting, her father is Daddy's brother. And it is so emotional for me. I feel like I get a piece of his history or his legacy. When Daddy was born, his mom gave birth to two boys and a girl. And of course, I got Daddy. Someone else in California has the daughter. So the new baby girl, her father is Daddy's brother."
I am literally in Love with the new babies. It's not that I don't love the previous ones. But these new babies have literally won my heart. They are extremely adorable.
Dominatrix
So Dominatrix here is a lady who looks a lot like Daddy.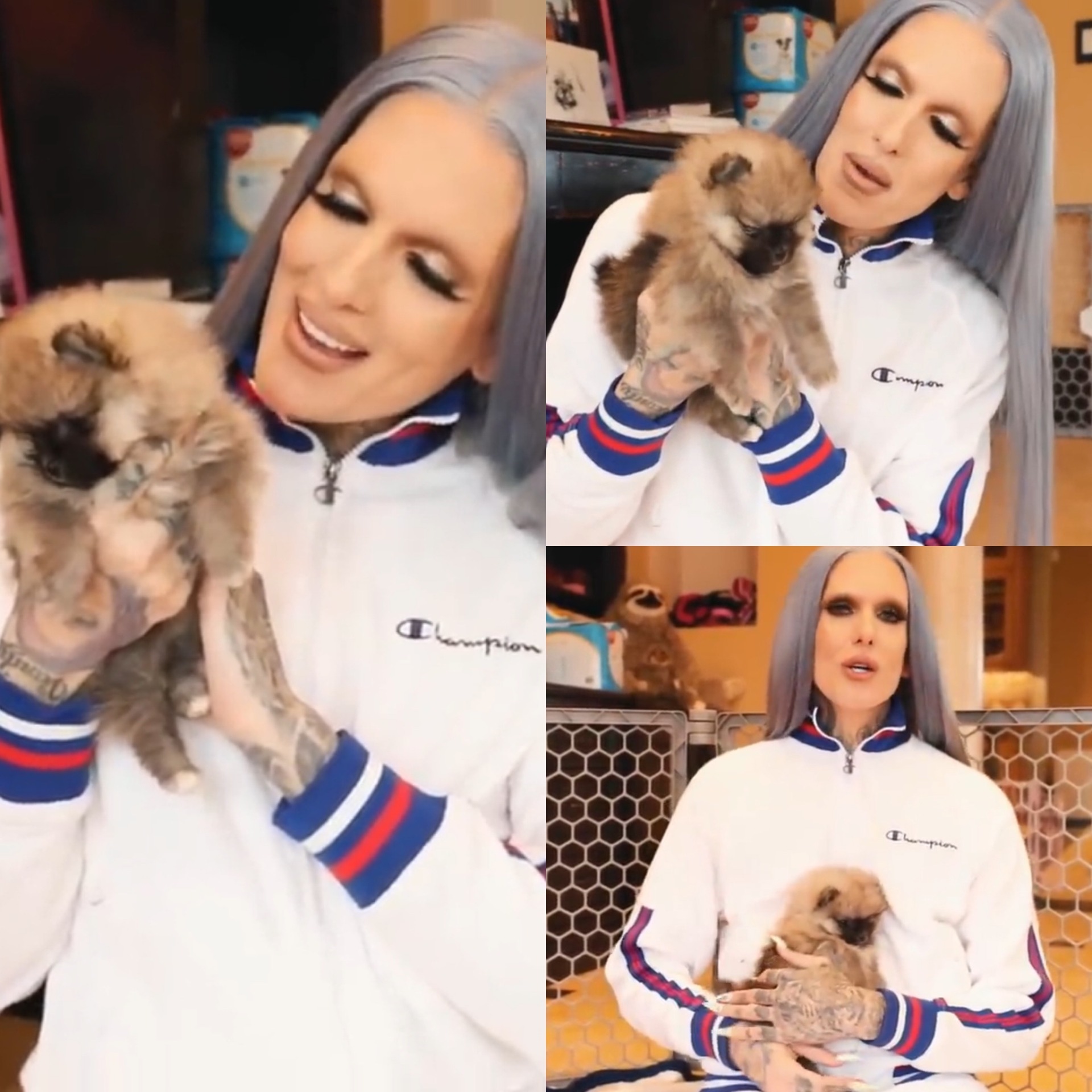 My heart is literally melting again. Jeffree Mama looks stunning with the new wolf sable pomeranian.
Dessert
This baby boy 'Dessert is a beautiful chocolate tan. And he and Da Vinci have the same mother.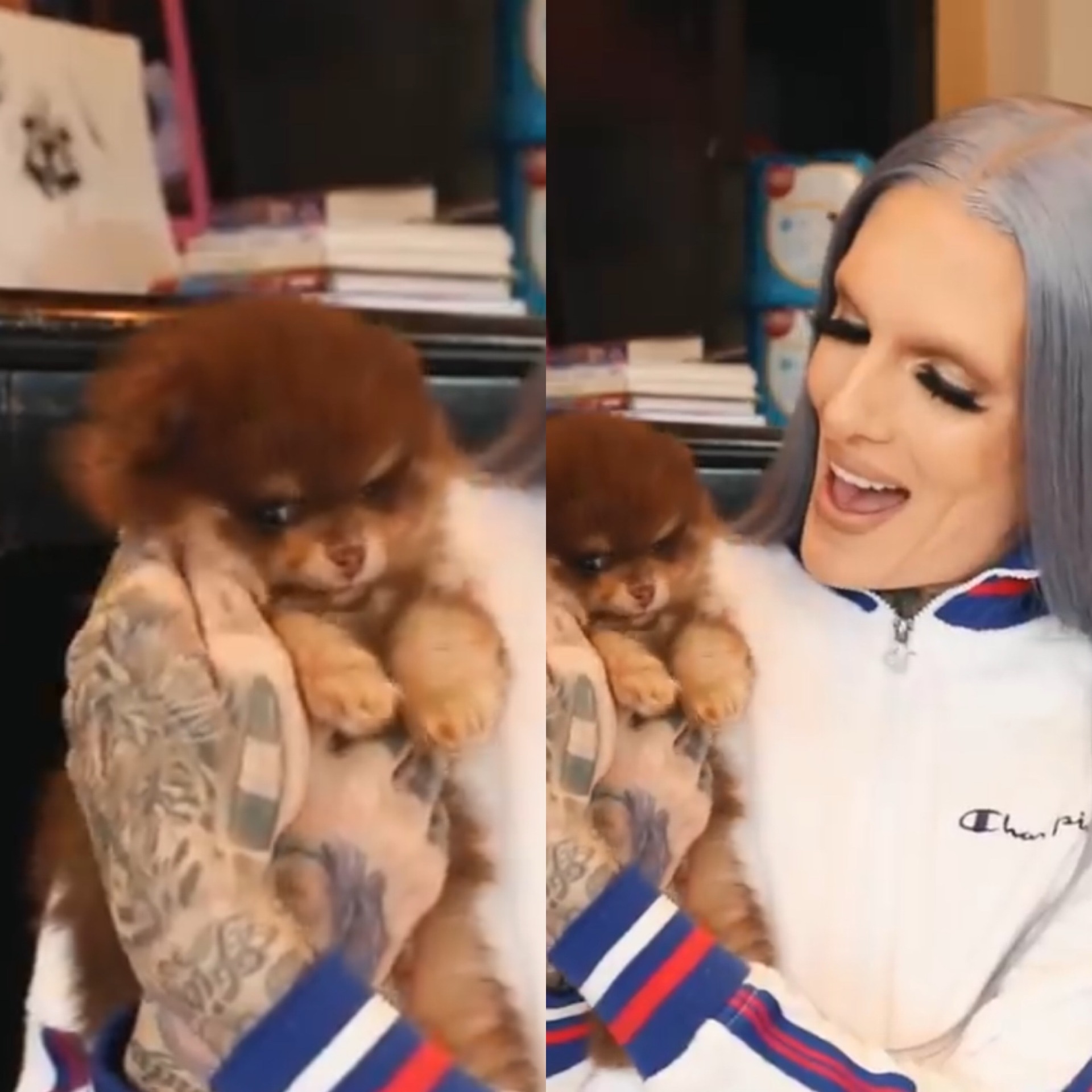 This baby here surely knows how to pose for the camera.
Oh my God! I Just Can't……These moments are too precious to be captured on the camera.
I want to have babies right now, I mean fur babies. Because that's the only kind of babies we can have by maintaining 6 feet distance.
Jeffree's best friend Shane Dawson also wished the Pomeranian babies a very Happy Easter.
"Thank you so many guys for checking out this video. I am on cloud nine. I can't stop smiling, it's been a crazy 2020. So, I definitely was ready for this new chapter…..It's just been a really insane month. While we sat here over the last few hours, California announced that this day at home order is now moved to May 15 which is so crazy."
https://www.instagram.com/p/B-4wxxXBuFl/?utm_source=ig_web_copy_link
So now we know that Jeffree is going to spend the crazy quarantine in the Pomeranian palace, making lots and lots of videos. What are you guys planning to do in this crazy quarantine?
I am planning to make all the DIY 3-5 ingredient recipes and sleep like a baby.