Jake Paul has found love… again! We reported earlier that he was spotted being intimate with Instagram model Julia Rose. Apparently, Rose is Jake Paul's new girlfriend. This should also silence the Jana shippers hoping for Jake Paul and his pretend wife to get back together. 
Jake Paul makes his Relationship Status Public!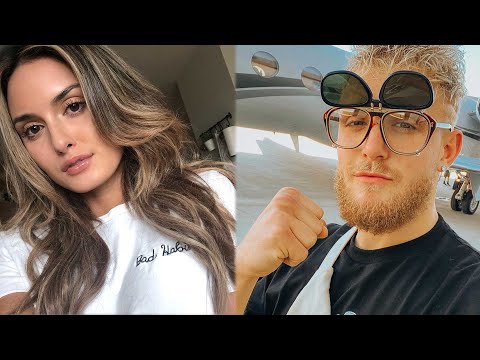 In his most recent vlog "My New $100,000 Emergency Response Vehicle", Paul spilled the tea about his relationship status. The YouTube star has been spotted hanging around with Julia Rose countless times since working together on his music video "These Days". 
Jake revealed in his vlog that he fell in love with the internet model while filming the music video in question. He expressed his feelings to her after he defeated AnEsonGib in a boxing match in January. Luckily, the feelings were mutual! The two also attended the highly anticipated Wilder/Fury fight last month in Vegas, where Paul surprised Rose with her sister. 
But when Paul decided to pop the (as Chase Hudson would say) "Girlfriend Question"… 
Julia Rose Rejects Jake's Proposal?
Well, the younger Paul brother also revealed that SHAGMAG (Julia Rose's magazine) founder shot down his proposal. This prompted the influencer to chime in and say that she didn't reject Paul's proposal but simply didn't accept it at that moment of time. The two then proceeded to make out… pretty normal, isn't it? 
Well, now that Jake Paul is back on YouTube, we will probably be seeing a lot more of the new couple in town. And maybe Julia Rose would accept Jake Paul's relationship proposal in one of these vlogs. As for Jake's pretend ex-wife, she teamed with Rose to prank the Team 10 founder at a party last month. So, it seems she is pretty cool with what's happening at the moment. 
What are your opinions on Paul's new girlfriend? Do you think he is being genuine this time or is this all a stunt for views? Let us know in the comments!