Over the last 8 years, Arrow has managed to keep us on the edge of our seats! However, the show responsible for the creation of the Arrowverse has finally ended earlier this year. Since the spectacular Arrow finale aired, fans have been carving out scenarios to have Oliver Queen remain a part of the Arrowverse in one way or the other. But it looks like Stephen Amell himself isn't interested in returning to the Arrowverse anytime soon!
Fans should stop Expecting an Oliver Queen Cameo on any of the Arrowverse Shows!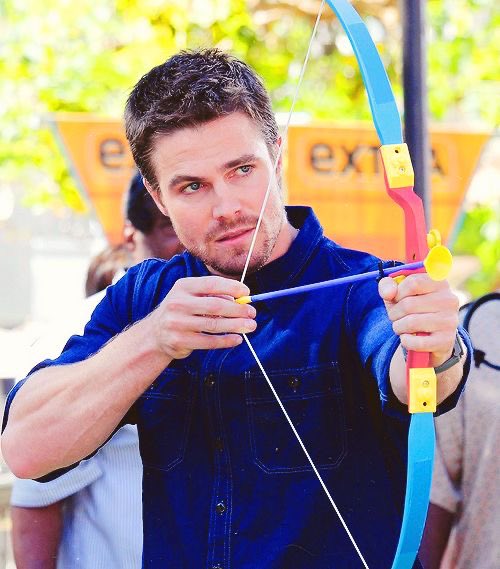 Stephen Amell recently interacted with his fans via Instagram Live. As you would expect, he was asked whether he would return as a guest star on The Flash, Supergirl or any other Arrowverse show. Amell didn't take much time before saying that he wouldn't and that he is done with the Arrowverse.
"That was good. It was a good eight years, but it was time to be done."

-Stephen Amell
The Arrow star then went on to explain that it feels strange when he catches a glimpse of other CW Superhero shows now. He said:
It was weird seeing promos for Supergirl and Flash and Batwoman again. It seems like a different lifetime. I don't think I'll be doing that again.
What's Next for Stephen Amell?
While we can no longer expect to see Oliver Queen on our screens post the Arrow Finale, we will definitely be seeing more of Stephen Amell as 2020 unfolds. He is set to star in Heels (a drama centered on professional wrestling). Production for this series is currently on a break due to the ongoing Coronavirus pandemic.
Amell has also been roped in to star in a spin-off of Amell's recent successful project, Code 8. And we shouldn't count out potential appearances in All Elite Wrestling, where his close friend Cody Rhodes works as an Executive Vice President.
Are you disappointed that Amell isn't interested in reprising the role of Oliver Queen on TV again? Are you excited for his upcoming projects? Sound off in the comments below!