Spirituality and experimentation was a major part of what made the Beatles special. However, George Harrison stood tall in that department compared to the rest of the Beatles. And a lot of it had to do with his belief in Hinduism. So, here's his story of how he adopted Hinduism, Indian philosophy, culture, and music.
Harrison's trip to India changed him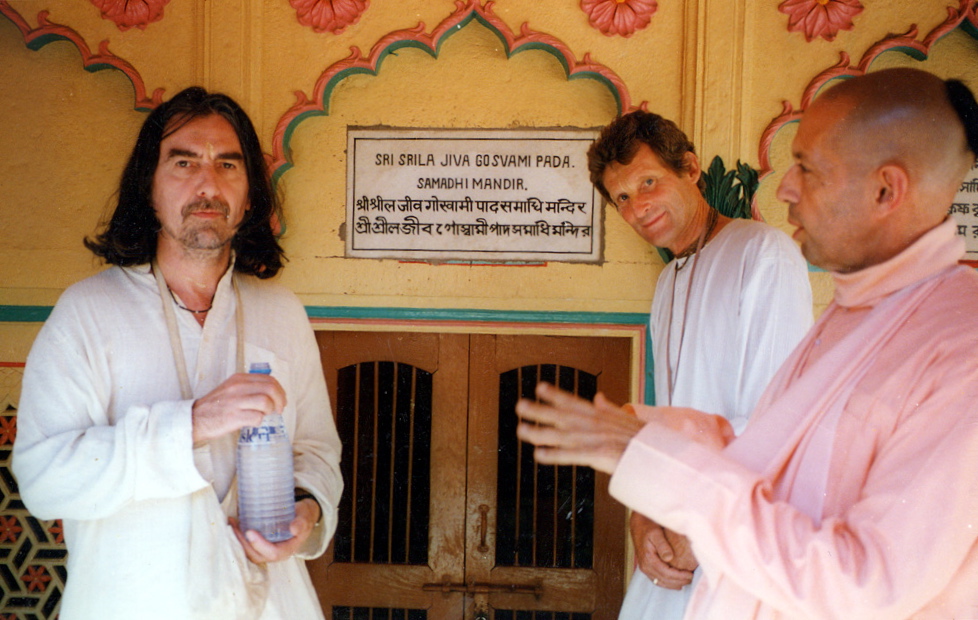 As expected, his trip to spirituality coincided with his trip to India in 1966 to study the Sitar with Pandit Ravi Shankar. This was also the time when the Beatles were experimenting with LSD. However, in search of social and personal liberation, the Maharishi Mahesh Yogi insisted him to adopt meditation instead of LSD.
The songs Norweigian Wood and With and Without You put good use of the Sitar that George Harrison learned. And this was the spiritual leap that George needed. In 1969, the Beatles produced the Hare Krishna Mantra single with the devotees of the Radha Krishna temple. And it was a success! It became one of the 10 best selling charts in all of Europe, the UK, and Asia. But, the real awakening happened for Harrison when he and John Lennon met Swami Prabhupada. Harrison recalls that it felt:
like a door opened somewhere in my subconscious, maybe from a previous life.
After that, George Harrison adopted Hinduism as a way of life. He started wearing plain clothes and calling himself 'closet Krishna'. But, the Hare Krishna mantra and philosophy became his true way of life. He believed it was 'mystical energy encased in a sound structure'. He said:
Imagine all the workers on the Ford assembly line in Detroit, all of them chanting Hare Krishna Hare Krishna while bolting on the wheels…
Meeting God face to face was important for him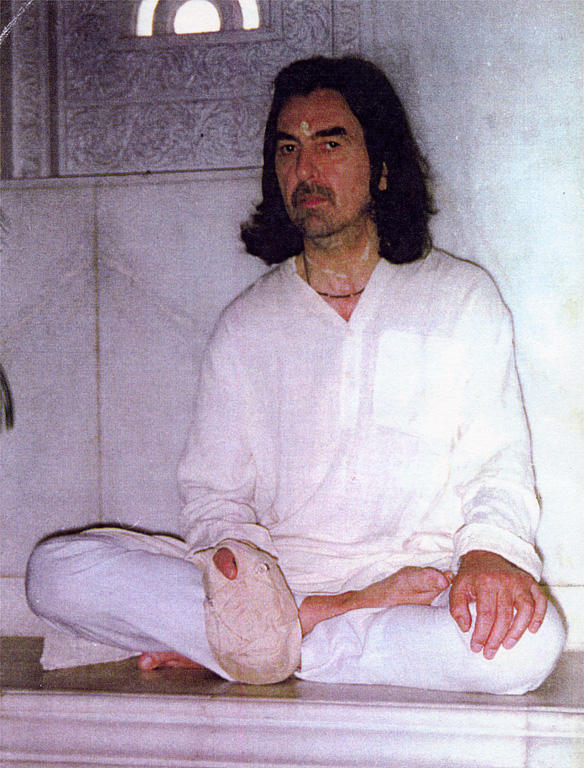 Born a Roman Catholic, meeting and seeing God was essential for him. In the introduction of Swami Prabhupada's book Krsna, he said:
If there's a God, I want to see Him. It's pointless to believe in something without proof, and Krishna consciousness and meditation are methods where you can actually obtain God perception. In that way, you can see, hear & play with God. Perhaps this may sound weird, but God is really there next to you.
By becoming a Hindu, George Harrison was able to see that each soul is divine and that calling God is more important than how you call him. And he achieved all this through his transcendental meditation, which Paul McCartney, Ringo Starr, and John Lennon also did in India back in 1968 in their trip to the Ashram. And for George Harrison, it gave birth to some exceptional music that defined his career.
The exceptional music that his Hinduism gave birth to
Hinduism and the Hare Krishna philosophy defined Harrison's music after the Beatles broke up. His albums My Sweet Lord, All Things Must Pass, Living in the Material World and Chants of India were all influenced by these philosophies. Other than that, his songs like Awaiting on You is All and Living in the Material World were also influenced by the Swami. However, the song My Sweet Lord stands tall among these songs. It topped the charts in the UK and US in 1971, and he just wanted to show that:
Hallelujah and Hare Krishna are quite the same things.
Hinduism is a part of Harrison's legacy
After a long battle with cancer, George Harrison passed away on November 29th, 2001. However, his legacy lives on. In the Concert for George in 2002, Eric Clapton, Paul McCartney, Ringo Starr, Ravi Shankar, Joe Brown, Billy Preston, Tom Petty, Anoushka Shankar, and many other musicians gathered to celebrate his legacy. Moreover, he is still remembered and revered as one of the most exceptional musicians of the 20th century. That, coupled with his belief in peace truly made him stand tall above all other musicians. As George Harrison said so himself about life:
Life on Earth is but a fleeting illusion edged between lives past and future beyond physical mortal reality.