If there's one Beatle you can count on for having a controversial opinion, it's John Lennon. Despite being a part of the Beatles, Lennon was never shy to throw a few shots at the fab four himself. Not surprisingly though, he even threw shade some of the songs they wrote, including his own.
Even six decades later, fans are still obsessed with the lives of John Lennon, Paul McCartney, Ringo Starr, and George Harrison. After all, it's very hard to find stories of four friends, from the working-class in Liverpool who knew each other since they were kids, who made the most popular band in history. They recorded and released over 300 songs, but of course, not all of them have an equal footing in quality.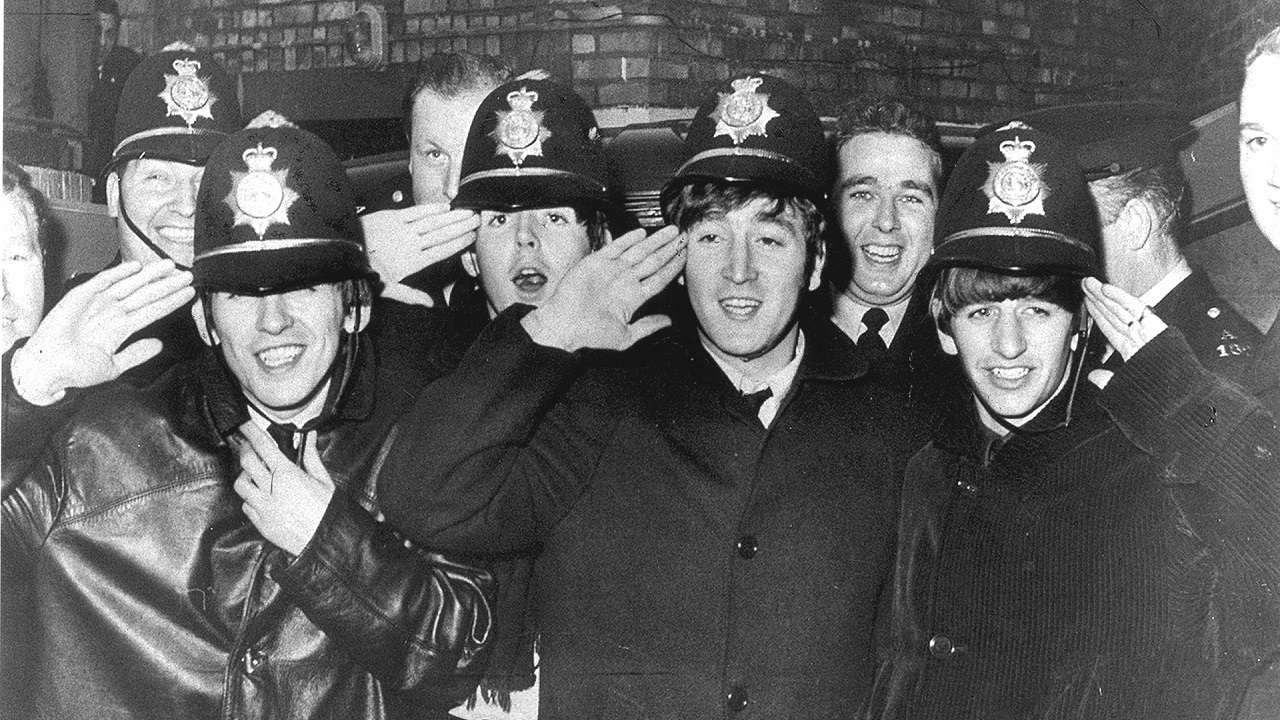 Moreover, Lennon loved a lot of the songs the fab four produced in the decade that they were together. However, the list of songs that didn't please him was equally large. Therefore, we decided to compile a list of the Beatles songs that John Lennon hated. And it wasn't that hard to find, because Lennon was never afraid to share his opinion on the band after the Beatles broke up. So, let's take a look.
Every Beatles song that John Lennon hated: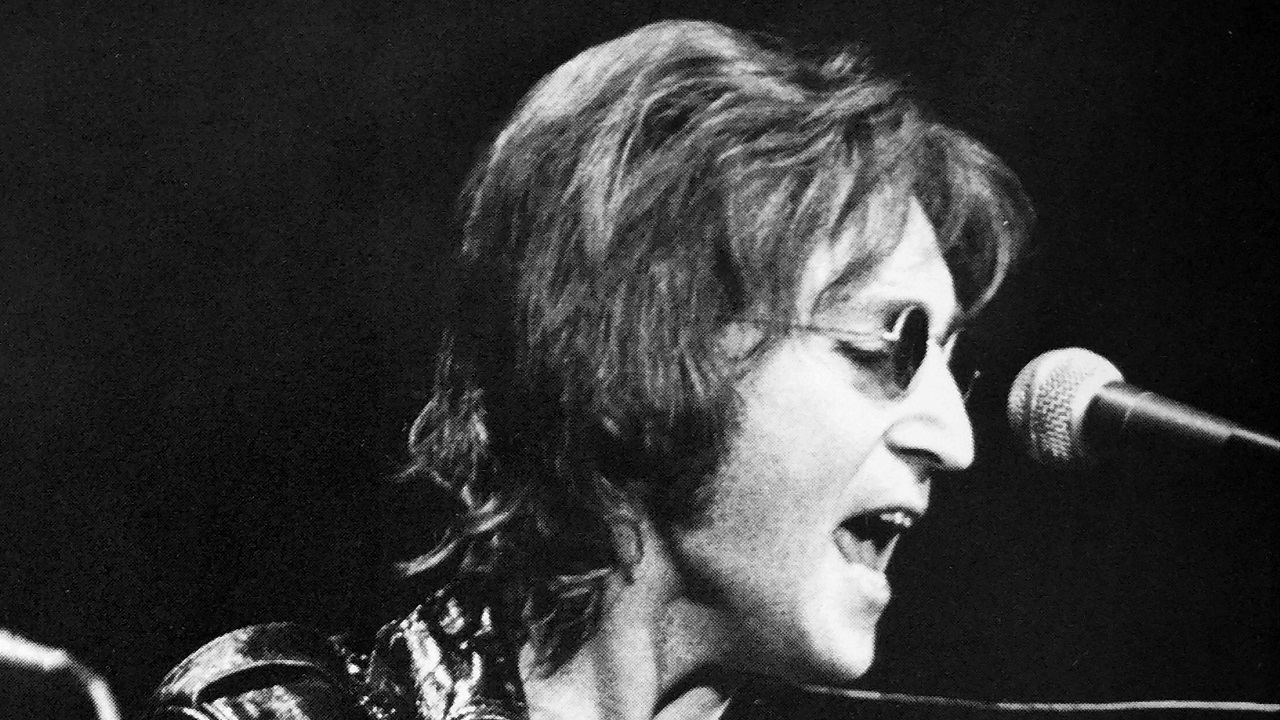 1. 'Twist and Shout' (1963)
Originally written by Phil Medley and Bert Berns, The Beatles covered this song in 1961 during their early days. However, this track never impressed John Lennon.
In fact, Lennon said that he "always hated singing that song" when there was a black artist on the bill. This was because he always knew they could do a better job at it than them, as he said:
"It doesn't seem right, you know. I feel sort of embarrassed… It makes me curl up. I always feel they could do the song much better than me."
2. 'I'll Get You' (1963)
Released on the B-side to 'She Loves You', this track was never taken too seriously. Later on when it featured on their first full album 'Please Please Me', it felt bad for Lennon too. He told David Sheff in his final interview:
"That was Paul and me trying to write a song… and it didn't work out."
3. 'It Won't Be Long' (1963)
Now, there's no doubt that this choice is going to be controversial. Millions of fans still hold 'It Won't Be Long' very dear to their heart. However, for John Lennon, the track never really cut it for him, even though this song began some serious chatter about the Beatles' intellectual songwriting. He again told Sheff:
"'It Won't Be Long' is mine. It was my attempt at writing another single… It never quite made it. That was the one where the guy in the 'London Times' wrote about the 'Aeolian cadences of the chords' which started the whole intellectual bit about the Beatles."
4. 'Hold Me Tight' (1963)
From the album 'With The Beatles' (1963), Lennon did not have high regard for this particular track. He said:
"That was Paul's… Maybe I stuck some bits in there… I really don't remember. It was a pretty poor song and I was never really interested in it either way."
Moreover, even Paul McCartney wasn't a big fan of the song, saying:
"'Hold Me Tight' was a failed attempt at a single which then became acceptable album filler."
5. 'I Should Have Known Better' (1964)
There's little doubt that 'A Hard Day's Night' (1964) is one of the most iconic albums released by the Beatles. But, it was from a time when, according to the band, they were just releasing songs in bulk. This is what John Lennon had to say about this particular song:
"That's me. Just a song— It doesn't mean a damn thing."
6. 'Eight Days A Week' (1964)
This song did not feature very high up in John Lennon's list of great tunes, even though it was the more notable one from their underwhelming album 'Beatles for Sale' (1964). He said:
"'Eight Days A Week' was never a good song. We struggled to record it and struggled to make it into a song. It was his (Paul's) initial effort, but I think we both worked on it. I'm not sure. But it was lousy anyway."
7. 'It's Only Love' (1965)
Released in the album 'Help!' (1965), which cemented the Beatles' reputation as a top band, this song is the one that John Lennon hated the most. And it's odd, considering that it's a song that many of the fab four's fans love. Lennon said in 1972:
"That's the one song I really hate of mine. Terrible lyric."
He later confirmed this hatred to David Sheff as well in 1980, saying:
"'It's Only Love' is mine. I always thought it was a lousy song. The lyrics are abysmal. I always hated that song."
8. 'Yesterday' (1965)
This has to be the most controversial one yet from this list. Released in 'Help!' (1965), Yesterday is the most famous song that the Beatles ever wrote or released. In fact, it is what many identify the band with even today. But, John Lennon thought otherwise. He told Sheff in 1980:
"The lyrics don't resolve into any sense, they're good lines. They certainly work, you know what I mean? They're good— but if you read the whole song, it doesn't say anything; you don't know what happened. She left and he wishes it were yesterday, that much you get, but it doesn't really resolve. So, mine didn't used to either. I have had so much accolade for 'Yesterday.' That's Paul's song, and Paul's baby. Well done. Beautiful— and I never wished I'd written it."
9. 'Run For Your Life' (1965)
This song was released in the album 'Rubber Soul' (1965), which saw the Beatles transition towards their artistic talent, instead of their traditional pop songs. However, 'Run For Your Life' was one of the few songs that followed the same old trend. Speaking to Sheff, John Lennon said:
"It has a line from an old Presley song. 'I'd rather see you dead little girl than to be with another man' is a line from an old blues song that Presley did once. Just sort of a throw-away song of mine that I never thought much of… but it was always a favorite of George's."
10. 'And Your Bird Can Sing' (1966)
This song is one of Paul McCartney's favorite in the Anthology series, but John Lennon didn't like it as much when The Beatles released it in the album 'Revolver'. He called it "another horror" in 1972, while calling it  "another of my throwaways" in 1980.
11. 'When I'm Sixty Four' (1967)
This song was a part of the most iconic album the Beatles ever released. In some ways, you can call 'Sgt. Peppers Lonely Hearts Club Band' the most influential album in the history of rock music. But, John Lennon referred to this particular song as "granny music". Lennon admitted that:
"I would never dream of writing a song like that. There's some things I never think about, and that's one of them."
12. 'Lovely Rita' (1967)
Another song from the same album that John Lennon hated is 'Lovely Rita,' for the same reasons he hated the last one. While talking to David Sheff, he said:
"That's Paul writing a pop song. He makes 'em up like a novelist. You hear lots of McCartney-influenced songs on the radio now. These stories about boring people doing boring things– being postmen and secretaries and writing home. I'm not interested in writing third-party songs. I like to write about me, 'cuz I know me."
13. 'Lucy In The Sky With Diamonds' (1967)
Sadly, this album has another song John Lennon hated. Surprisingly, however, it is one of his most famous compositions 'Lucy In The Sky With Diamonds'. Even though the Beatles always denied that it was named after the drug LSD, the song is famous for how it puts psychedelic experiences into words. But, Lennon was not a big fan of the track. While speaking to David Sheff in 1980, he said:
 "I heard 'Lucy in the Sky With Diamonds' last night. It's abysmal, you know? The track is just terrible. I mean, it is a great track, a great song, but it isn't a great track because it wasn't made right. You know what I mean?"
14. 'Good Morning, Good Morning' (1967)
This is another song from the same Beatles album. But, when you've written hundreds and hundreds of songs, it's not surprising that you'd fall out of love with some. That is what may have happened with John Lennon with 'Good Morning, Good Morning':
"'Good Morning, Good Morning,' I was never proud of it, I just knocked it off to do a song. But, it was writing about my past so it does get the kids because it was me at school, my whole bit."
15. 'Hello, Goodbye' (1967)
This song accompanies the album 'Magical Mystery Tour' (1967). It follows a similar trend for the Beatles as Sgt. Peppers did, but John Lennon did not receive this one song pretty well. Speaking to Sheff in 1980, he said:
"That's another McCartney. An attempt to write a single. It wasn't a great piece. The best bit was at the end, which we all ad-libbed in the studio, where I played the piano. Like 'Ticket To Ride,' where we just threw something in at the end."
16. 'Lady Madonna' (1967)
That's another song from the same album. John Lennon hated this track for the same reason that Ringo Starr was uneasy with it; it sounded like an Elvis Presley song. Starr said that it sounded:
 "like Elvis, doesn't it? No, it doesn't sound like Elvis… it IS Elvis. Even those bits where he goes very high."
Even though Lennon loved the piano bit from the song, he admitted that:
"The song never really went anywhere."
17. 'Ob-La-Di, Ob-La-Da' (1968)
This another one of the songs the Beatles recorded that is a part of John Lennon's "granny music". He believed that the lyrics made no sense at all, but the fab four only recorded it because Paul McCartney was incessant to do so. After the song was recorded, their sound engineer Geoff Emerick quit the studio and refused to work with the Beatles.
18. 'Birthday' (1968)
This song was a part of the huge 'White Album' (1968) by the Beatles. But, it has a very interesting story behind its recording. They recorded it in a rush, just so the fab four could hurriedly watch 'The Girl Can't Help' It, which was an "old rock film with Little Richard and Fats Domino and Eddie Cochran and a few others." Remembering the song in 1980, John Lennon said:
"'Birthday' was written in the studio. Just made up on the spot. I think Paul wanted to write a song like 'Happy Birthday Baby,' the old fifties hit. But it was sort of made up in the studio. It was a piece of garbage."
19. 'Rocky Raccoon' (1968)
This is another song from 'The White Album' that has Paul McCartney written all over it. When David Sheff asked Lennon in 1980 who wrote the song, the troubled Beatles replied:
 "Couldn't you guess? Would I go to all that trouble about Gideon's Bible and all that stuff? I saw Bob Hope doing it once on the telly years ago; I just thanked God it wasn't one of mine."
20. 'Cry Baby Cry' (1968)
This is another one from 'The White Album,' but it's one of John Lennon's own creations. Speaking to Sheff, he called it "A piece of rubbish," and somewhat had the same opinion about it back when they were about to add it into the record, saying:
"I've been playing it over and over on the piano. I've let it go now, but it will come back if I really want it."
21. 'Maxwell's Silver Hammer' (1969)
Now, this is one song that fellow Beatles members George Harrison and Ringo Starr hated recording and listening to just as much as John Lennon did. And it had more to do with how long it took to record it, as well as how bizarre it was. After all, it kind of celebrated three separate murders by a weird psychopath named Maxwell! It was released in The Beatles' last album that they ever recorded, 'Abbey Road' (1969), and John Lennon had this to say about it:
"He (Paul) did quite a lot of work on it. I was ill after the (automobile) accident while they did most of the track, and I believe he really ground George and Ringo into the ground recording it. We spent more money on that song than any of them on the whole album, I think."
22. 'Mean Mr. Mustard' (1969)
This is another one of his own compositions in The Beatles from 'Abbey Road' that John Lennon hated. He remembers the song as "a bit of crap I wrote in India", and you can't really blame him for it. After all, it's a song about a guy who hides money in his rectum. Speaking to Sheff, he called the song a:
 "piece of garbage. I'd read somewhere in the newspaper about this mean guy who hid five-pound notes, not up his nose but somewhere else."
23. 'Sun King' (1969)
This is another song from the legendary 'Abbey Road' that John Lennon hated. However, at first, he was okay with the song, talking about it in a presser in 1969 quite positively:
"We just started joking, you know, singing `quando para mucho.´ So we just made up… Paul knew a few Spanish words from school, you know. So we just strung any Spanish words that sounded vaguely like something."
But, by 1980 in his interview with David Sheff, he had grown sour of it, calling it "a piece of garbage I had around".
24. 'Dig A Pony' (1970)
This song was recorded prior to 'Abbey Road,' but released after it in the final album of the Beatles, 'Let It Be' (1970). By 1980, John Lennon had grown sour of this song as well, using the old familiar words, "another piece of garbage" in 1980.
So, this is the list of Beatles songs that John Lennon hated. It is definitely a controversial list, to say the least. But, that's the kind of opinion you always got to hear from the troubled Beatle. Moreover, artists rarely like their own work. Therefore, it is kind of natural. Let us know which of these songs do you hate or like in the comments.