Emilia Clarke is an English actress who is best known for her role in the famous HBO series, 'Game of Thrones'. However, the actress made her debut in 2009 by making a guest appearance on BBC One's medical soap opera, Doctors. Emilia Clarke went on to become a highly recognized British actress all around the globe.
She was also placed on the list of Time Magazine's 100 most influential people in the world. And today, we are here with a list of the best Emilia Clarke movies and tv shows.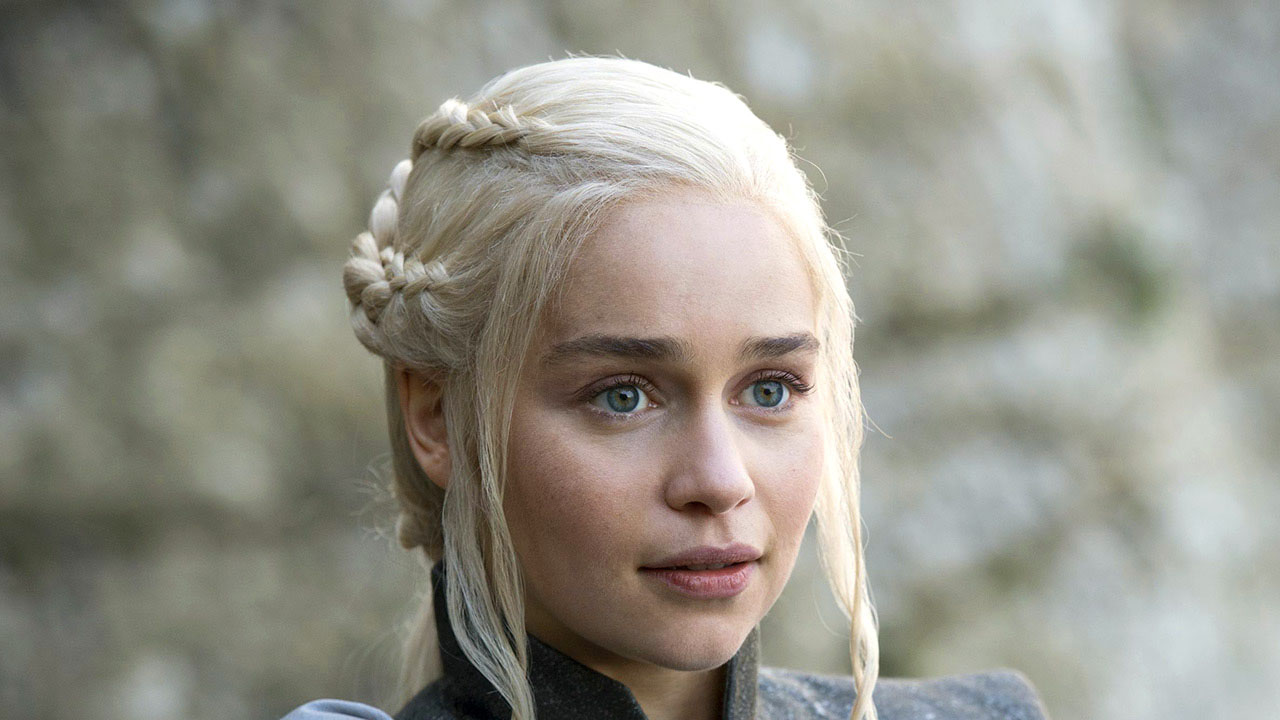 Besides Game of Thrones, Clarke is best known for her role in Terminator Genisys and Solo: A Star Wars Story. The actress is currently all set to star in Marvel's Secret Invasion, a TV miniseries coming out later this year. To explore more about the best Emilia Clarke movies and TV shows performances, here is a list ranked from amazing to worst.
Related: Tom Selleck Movies and TV Shows To Watch
1. Game of Thrones
Game of Thrones is an HBO series by David Benioff and D. B. Weiss. Starring Emilia Clarke in the lead role alongside the uber-talented Kit Harrington, Sophie Turner, and Maisie Williams. The story follows nine noble families who are at war against each other. They fight to gain control of the mystical land of Westeros. Emilia Clarke portrays the character of Daenerys. She is a part of the Targaryen Family, one of the nine noble families.
The Targaryen Family used to be in power. However, they were deposed, forcing Daenerys and her brother to escape to safety. In order to reclaim his throne, Daenerys' brother uses her good looks and title to marry her off to Khal Drogo, the head of the cruel 'Dothrak'. During the whole series, Daenerys faces numerous challenges in her quest to restore her throne and title.
Emilia Clarke's performance as Daenerys in Game of Thrones was highly appreciated by the audience. It also garnered her four Emmy nominations. Out of all the best Emilia Clarke movies and TV shows, Game of Thrones definitely deserves to be at number one. And it is by far among the best Emilia Clarke tv shows.
What is Game Of Thrones?
Game Of Thrones is an American tv show by HBO. And it is based on a fantasy novel series by George R.R. Martin.
Related: Fans react to Official photos of Game of Thrones Prequel 'House of the Dragon'
2. Me Before You-Latest Emilia Clarke Movies
This 2016 romance drama by Thea Sharrock is an adaptation of the Jojo Moyes novel of the same name. It stars Emilia Clarke and Sam Claflin in lead roles. The story follows Louisa Clark (Clarke) who agrees to take on the responsibility of looking after Will Traynor (Claflin), a stubborn man who is paralyzed. But as the two progressively grow close and eventually fall in love, her life changes.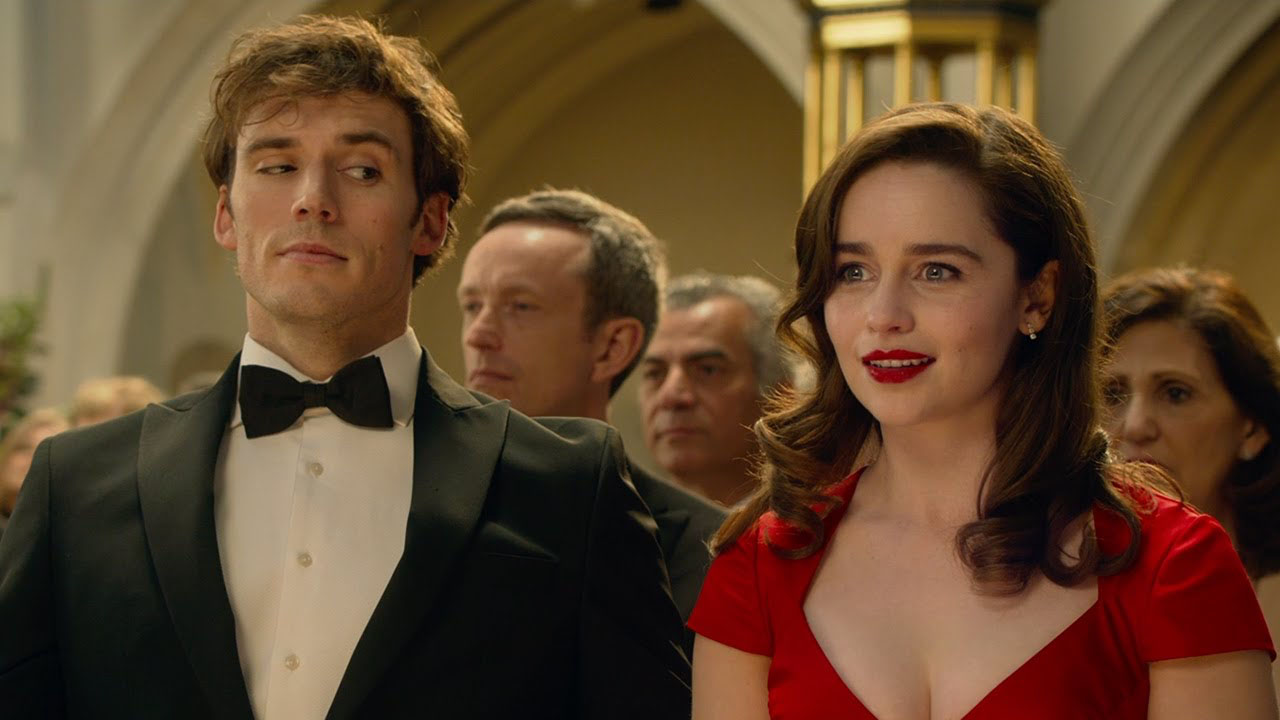 In the list of some of Emilia Clarke's best movies and TV shows, Me Before You can be listed as one of the best Emilia Clarke movies out there. Clarke's performance as Louisa really tugged at the audience's hearts. Not to mention the chemistry between the lead pair which is talked about to this day.
Emilia Clarke Movies And Tv Shows
The British Actress Emilia Clarke's popular tv shows include Game Of Thrones and Secret Invasion.
And some of her most popular movies are Terminator Genisys, Me Before You, Last Christmas, Murder Manual, and many more.
3. Solo: A Star Wars Story
Focusing mainly on the infamous Star Wars character, this 2018 film is directed by Ron Howard. Along with Emilia Clarke, the film also stars actors like Alden Ehrenreich and Woody Harrelson. The film tells the tale of how Han Solo became the most successful smuggler in the galaxy before coming into contact with the rebellion.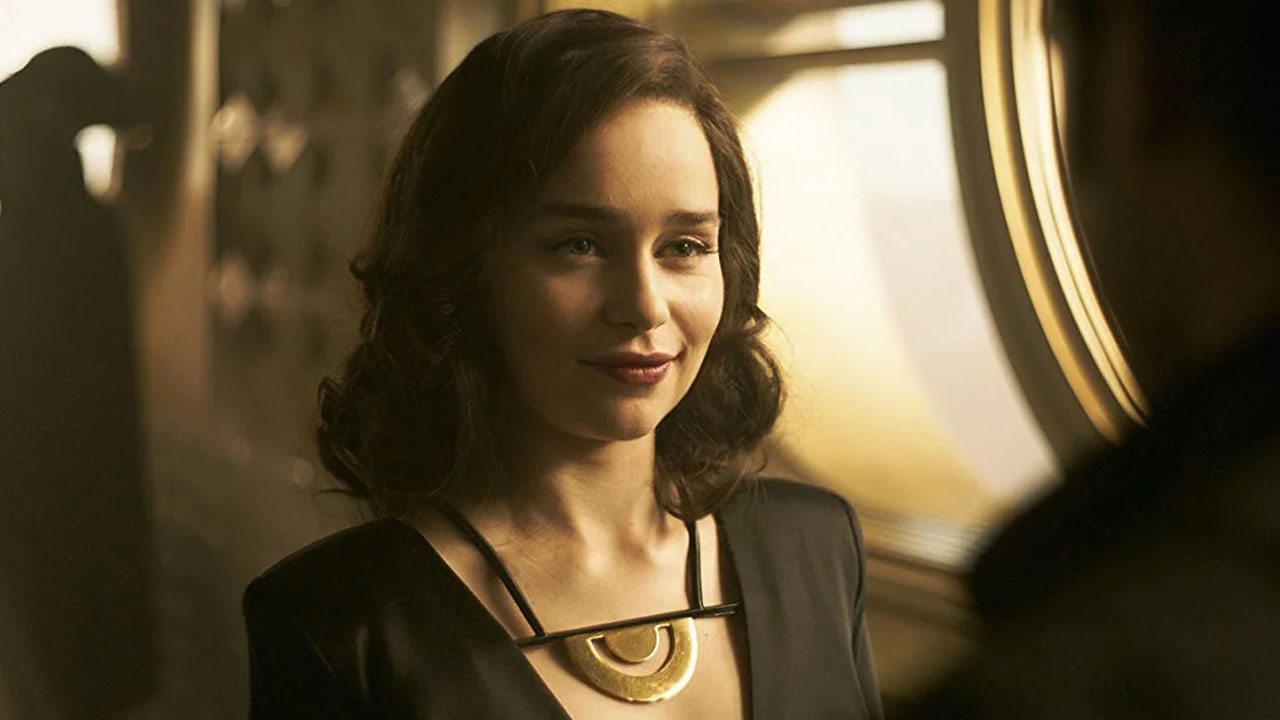 Additionally, we learn a little more about Han's origin story. It also shows how he met Chewbacca, his crime-fighting buddy, and how he joined the resistance. In this Sci-Fi action, Emilia Clarke portrays Qi'ra, Han Solo's lover. While this Emilia Clarke movie did earn its fair share of praise, the actress' performance was also loved by many.
4. Last Christmas
Christmas movies are always a delight to watch! This one by director Paul Feig and screenwriter Emma Thompson is no exception. The film follows Katarina (played by Emilia Clarke) who dresses up as an Elf while working at a Christmas shop in Central London. However, when she meets Tom (played by Henry Golding), her life takes a complete turn and she starts looking at things from a new perspective.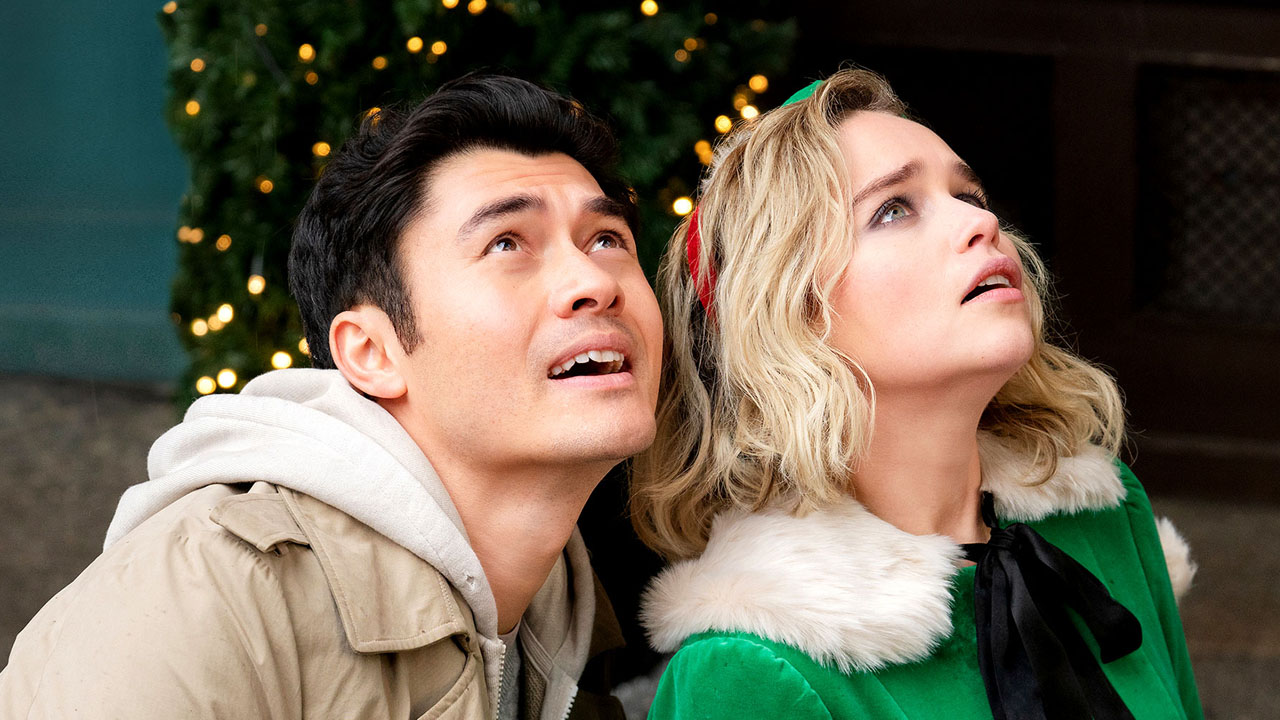 In this comedy/romance movie, Emilia Clarke's character in this heartfelt movie is rather complex, with many layers and depth. Nonetheless, the actress manages to portray the character splendidly adding a sense of humor to the character as well. While this film is quite different from Clarke's other films, she fits in perfectly almost like this is what she was born to do.
5. Terminator Genisys
This addition to the Terminator franchise comes from the director Alan Taylor. Terminator Genisys is the fifth installment of the franchise. The film stars actors like Arnold Schwarzenegger (the Terminator himself), Jai Courtney, Jason Clarke, and of course Emilia Clarke. The story of this movie starts off in the year 2029. When John sends Kyle Reese back in time to 1984.
So that he can protect his mother, Sarah, from being killed. However, later in the movie, it is revealed that Sarah is already aware of everything about the future. That is leading to the timeline being altered.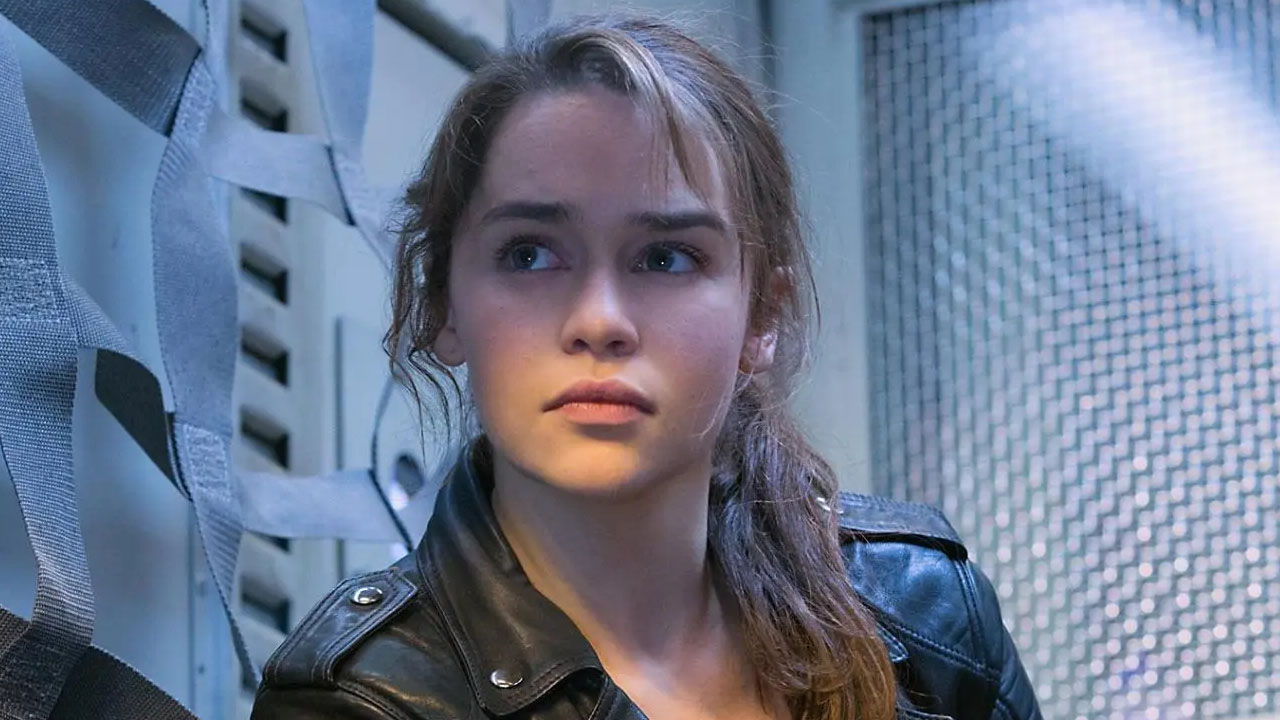 Now, Sarah has to travel back to 2017. So she can save mankind from being destroyed. Emilia Clarke plays Sarah in this Terminator film and it was definitely one of her memorable performances. This Emilia Clarke movie also showed an action side to the actress which she does not portray very often. So we guess it is safe to say that Terminator Genisys is among the top Emilia Clarke movies of all time.
Related: 10 Steamy Game Of Thrones Scenes
6. Spike Island
Mat Whitecross directed this 2012 British Comedy movie. The film follows an endeavor by a teen-led Manchester band, Shadowcaster, to go to the renowned Stone Roses concert taking place at Spike Island. The band's lead singer "Tits" (played by Elliott Tittensor) and his comrades Dodge (played by Nico Mirallegro), Zippy (played by Jordan Murphy), and Little Gaz (played by Adam Long) are eager to attend the sold-out event so they may finally meet their idols in person.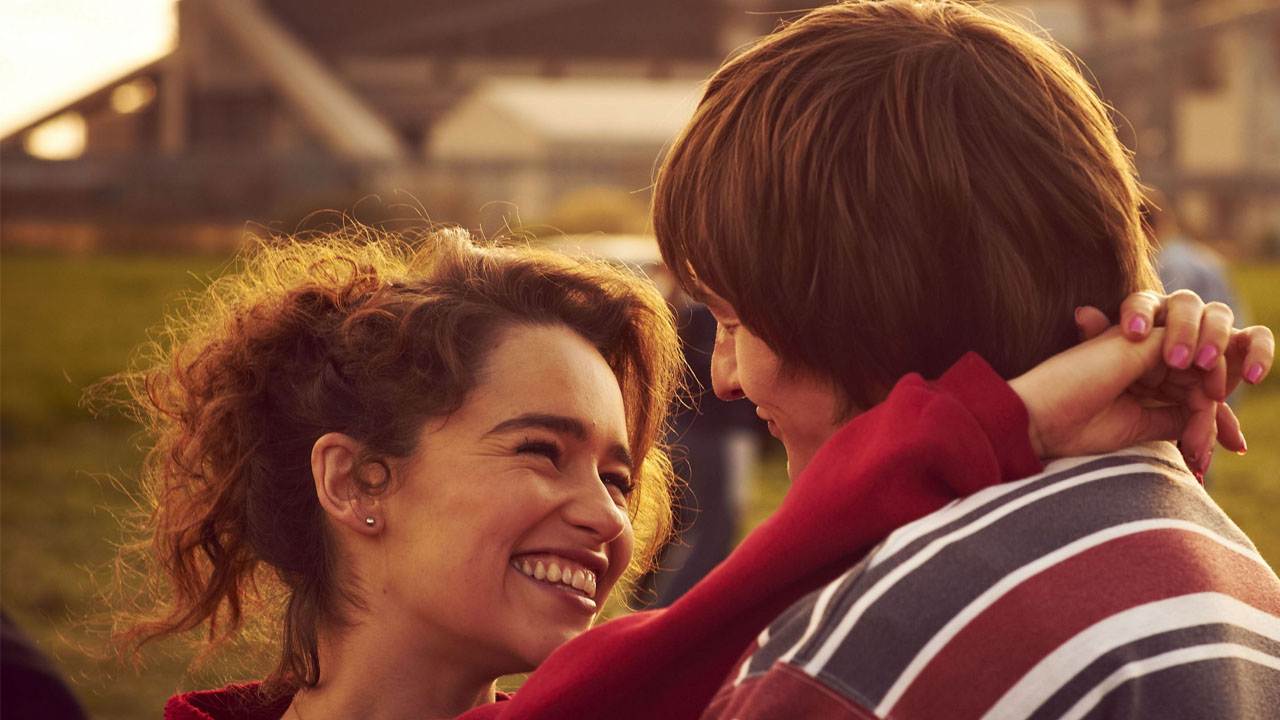 But as the guys work to find a way of making their goal a reality, a mix of financial difficulties, familial turmoil, and ongoing issues with girls quickly puts their best-laid plans in jeopardy. Emilia Clarke plays Sally, the love interest of both Tits and Dodge.
Her performance was amazing in the movie and some even called Sally the highlight of the film. And it is one of the reasons why this movie is one of the best Emilia Clarke movies (performance-wise).
7. Above Suspicion
While this is one of those Emilia Clarke movies that did not do very well at the Box Office, it still deserved a mention nonetheless. This thriller film by Phillip Noyce is based on a true story of one of the most infamous crimes in the history of the FBI. The story follows Susan Smith (played by Emilia Clarke), a young girl desperately trying to leave the sordid criminal and drug life based in a Kentucky coal mining town.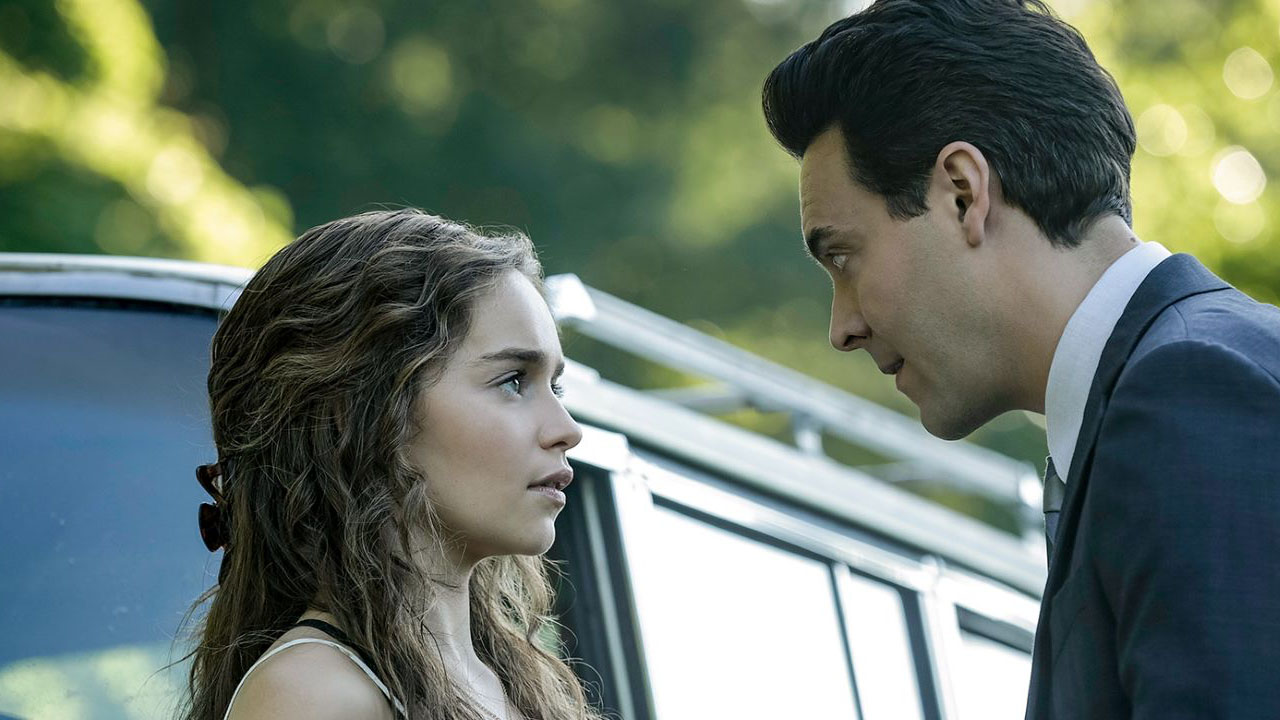 Susan thinks her poor luck could finally be ending when a brand-new FBI agent, Mark Putnam (Jack Huston) hires her as an informant about a high-profile case.
The danger, however, grows as Susan and Putnam's connection grows, putting both of them on a colliding path with fatal results. Even though the film did not do very well, Emilia Clarke still managed to put out a performance that made the movie worthwhile. So we guess it's safe to say that Above Suspicion is still among the best Emilia Clarke movies.