Tom Selleck, is an actor who has much more than what he first appears to be. Selleck first began as a business administration major who played basketball at the University of Southern California in the mid-1960s. However, he dropped out and started taking acting classes with the legendary Milton Katselas after a theatre coach noticed him and encouraged him to pursue acting. Before getting his breakthrough role as Thomas Magnum on "Magnum P.I." in 1980, he had tiny roles on a number of television programs in the 1970s.
Magnum P.I. became highly popular and even won ten Emmy Awards. This resulted in Selleck becoming a famous TV celebrity during the 1980s. After this, he has been a well-known actor who has succeeded in gaining masses of followers in every new generation. Having a wide variety of roles under his wings, here are some of the best Tom Selleck performances.
1. Blue Bloods
This CBS series which has run for over a decade can be categorized as Selleck's most iconic role. Selleck has portrayed the role of Frank Reagan, an NYPD commissioner with a family entirely committed to law enforcement, on the show since its debut in 2010. Oddly enough, Selleck was reluctant to play the Irish-American father of a family of law enforcement officers at first. He was unsure whether he would be able to balance his personal life with the show. However, he struck a deal with the network to allow him to be bi-coastal.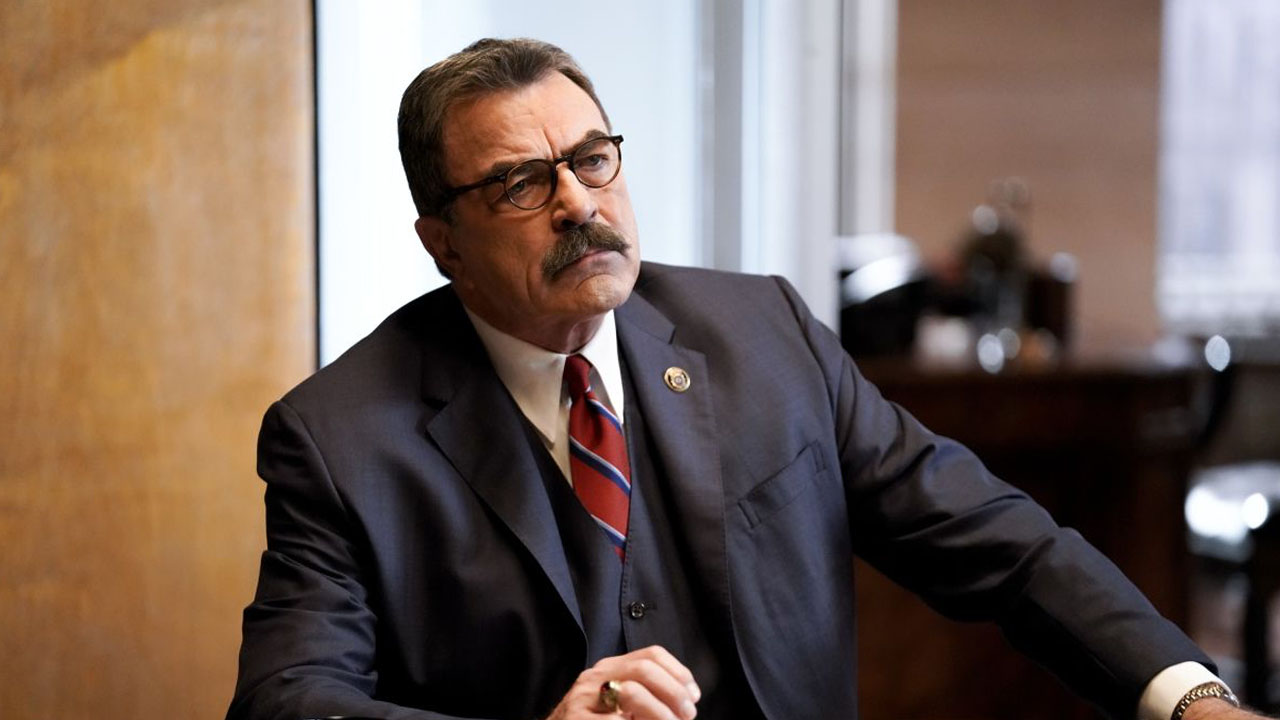 Due to Tom Selleck's portrayal of the stern, persistent, and headstrong Irish commissioner who is hellbent on doing the right thing, the character was elevated to the status of a cultural hero. Frank's integrity is unshakable and he is incredibly committed to law enforcement. It is also hilarious to watch him fight with politicians and criminals alike. The show also stars Donnie Wahlberg, Bridget Moynahan, Vanessa Ray, Sami Gayle, Will Estes, Abigail Hawk, and Amy Carlson.
2. Jesse Stone Movie Series
Based on Robert B. Parker's series of detective novels, this made-for-TV movie series stars Selleck as the main lead 'Jesse Stone'. The series consists of a total of 9 movies, the first of which was released back in 2005. The 10th film in the series is currently said to be under production. Selleck's Jesse is shown to be a former police chief who is forced to go into early retirement due to a drinking problem. However, Jesse who is working as a temporary consultant for the police is set on trying to get his position back.
The character is one that many people relate to which is why Jesse is so popular. He is the type of character people sympathize with because he does the wrong things but for the right reasons. It is Tom Selleck's performance that tugs at the heart of viewers and why they feel for Jesse.
3. Three Men and A Baby
This 1987 American comedy is by director Leonard Nimoy. The story follows three Manhattan bachelors, Peter, Michael, and Jack. The three of them must struggle to care for a baby left on their doorstep. While the film had mostly comedic bits, it also had some heartwarming scenes where we witnessed lifelong bachelors, like Tom Selleck's Peter, start to genuinely embrace parenthood. The film was a great success and a financial triumph at the box office, earning over $167 million. It was also one of the most popular films of the decade.
This film was the first-ever box-office success of Tom Selleck's career. In a time where TV actors were struggling to make it big, Selleck proved himself with this film. The show also features Ted Danson and Steve Guttenberg.
4. Las Vegas
Selleck took over after James Caan left the NBC comedy series, Las Vegas. However, after Caan's exit, the show was already in hot waters. However, after its fifth season, the show was canceled, and even bringing Selleck in did not help. Selleck made his appearance on the show for a mere 19 episodes. Selleck plays AJ Cooper, a veteran of the Vietnam War's Black Ops. AJ goes on to become a very wealthy billionaire through his involvement in the real estate, cattle ranching, and Californian technology industries.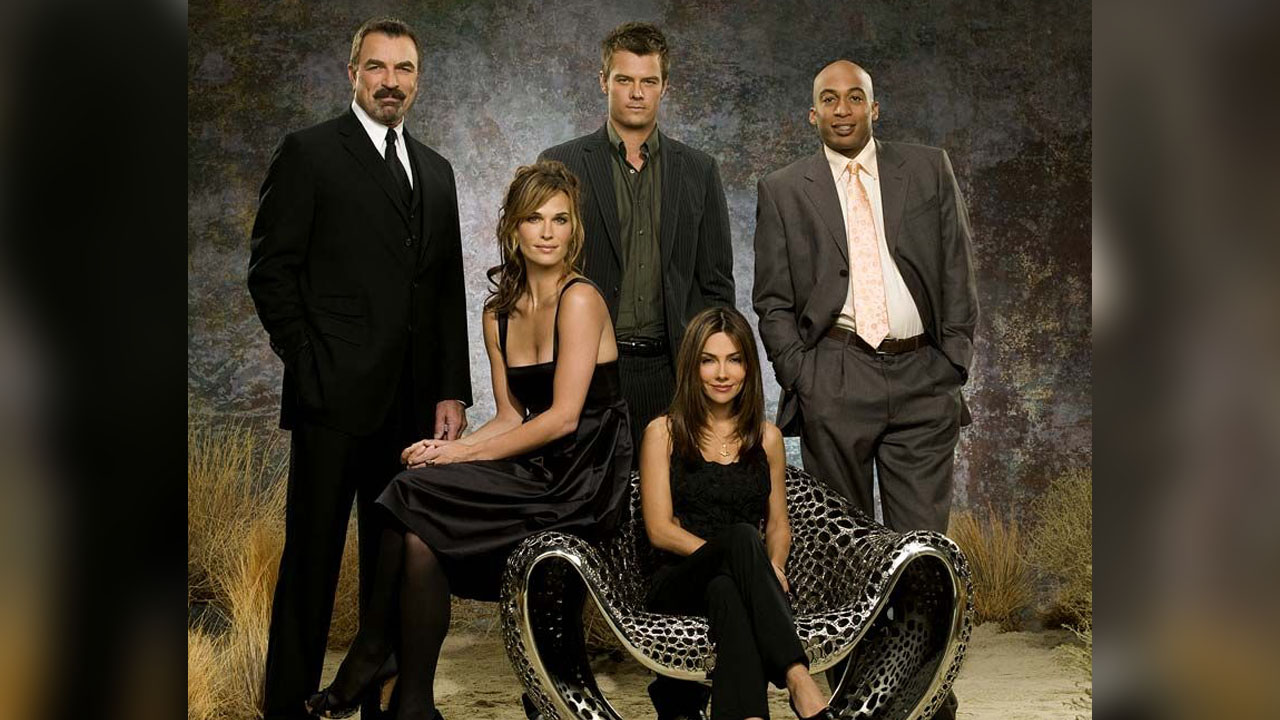 He takes over Montecito. AJ also develops relationships with the show's characters, particularly Piper. In a turn of events, it is implied that AJ lost his life in a plane crash, however, that turns out to be untrue. Garnering an 8.0 rating, the episode "A Hero Ain't Nothing But A Sandwich," is said to be Tom Selleck's best performance in the series.
5. Magnum P.I.
This list would be incomplete without the mention of Selleck's most remembered and popular role as Thomas Magnum. Thomas is what Tom Selleck will be known as for the rest of his life, it is essentially what made Selleck a big star even. In this fantasy 80s action drama, Thomas is a private detective in Hawaii who lives in a dreamy Hawaiian cottage and drives a Ferrari, pretty much-living everyone's dream.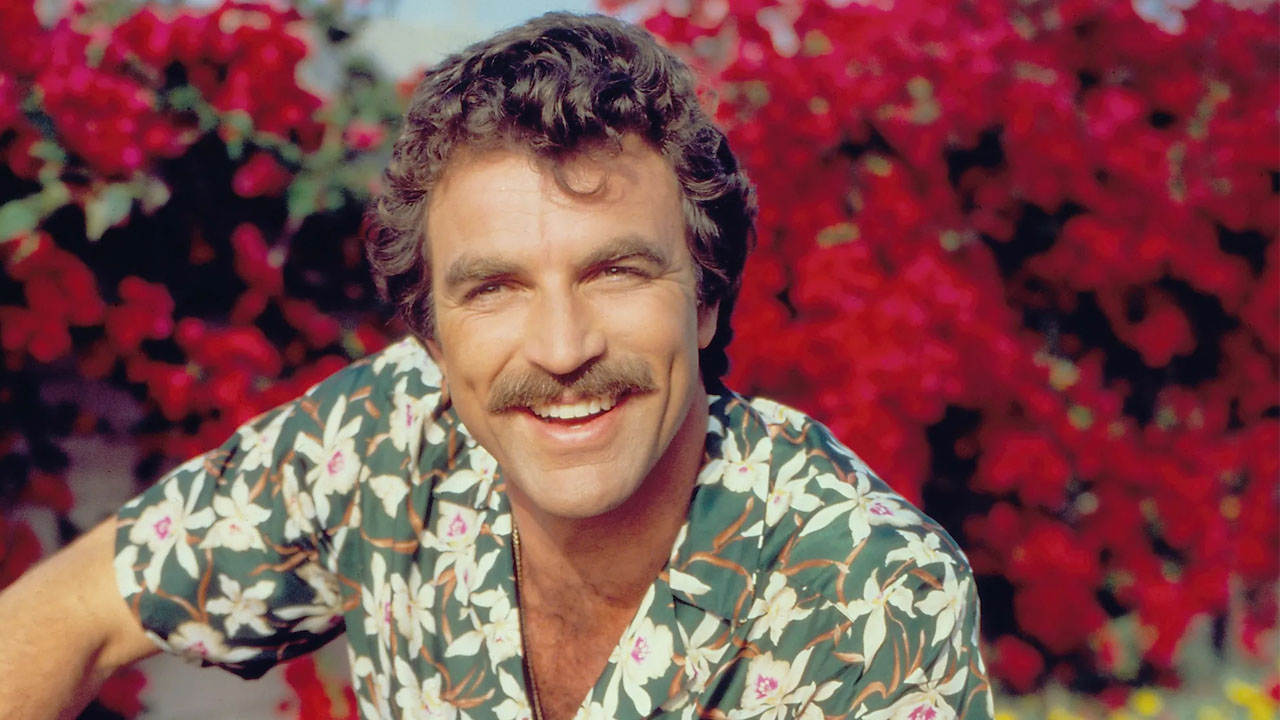 Thomas offers his services in exchange for some spectacular finds. The series ran for a total of eight seasons from 1980 to 1988 and was highly popular among the audience. It changed the game for action series back in the 80s. Magnum P.I. is what made Tom Selleck a household name. The show also stars Roger E. Mosley, Larry Manetti, John Hillerman, Kwan Hi Lim, and Gillian Dobb.
Related: Barbie Movies In Order And Where To Watch Them
6. Boston Legal
This highly popular Emmy-winning series by David E. Kelley guest-starred Selleck for four episodes. Selleck stars as Ivan Tiggs, the ex-husband of one of the show's main characters, Shirley (played by Candice Bergen). Ivan is shown as a rich man who is also a womanizer who wants to rekindle his relationship with Shirley while he is already engaged to another woman named Missy.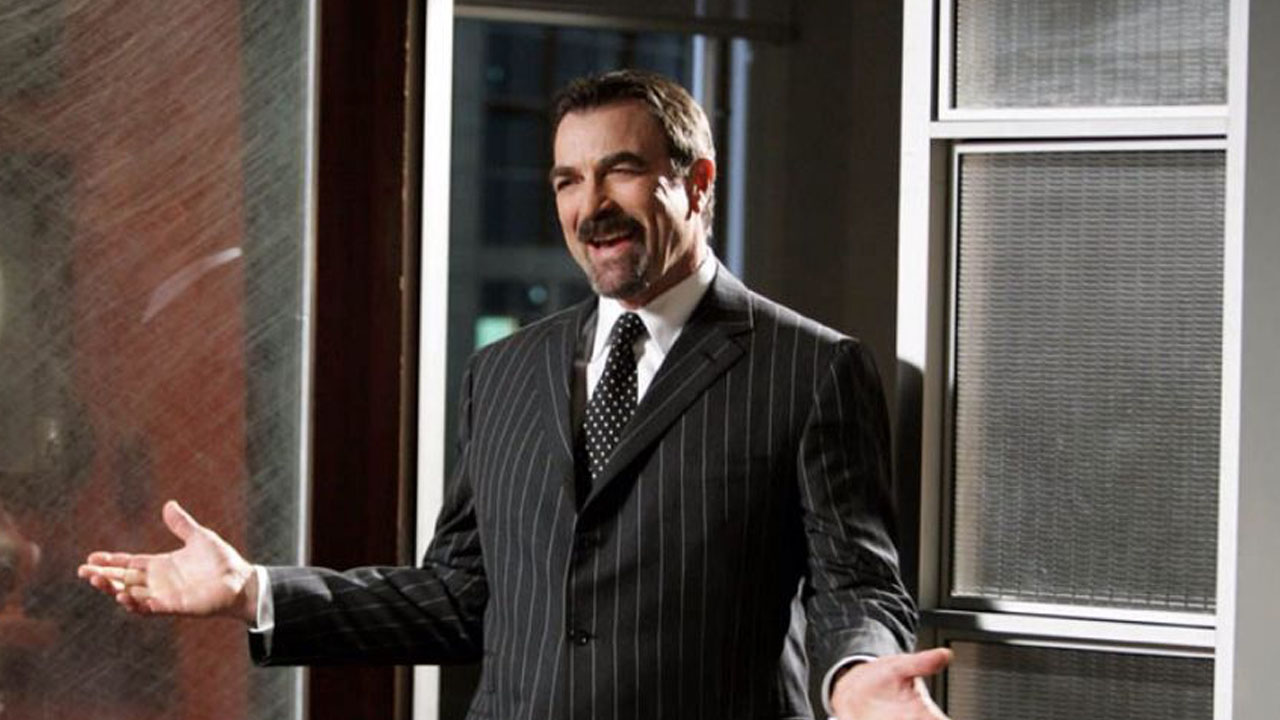 During his short cameo, Ivan goes head-to-head with Shirley and tries to slyly turn things around in his favor but he is unsuccessful as Shirley outsmarts him. This provides for a fun performance between Selleck and Bergen, two of the most incredibly talented and iconic actors. While his journey on the series was a short one, Tom Selleck gave a memorable performance leaving behind a lasting impact.
7. Friends
Another one of Tom Selleck's cameos that left a lasting impression was his portrayal of Richard Burke in the highly popular series, Friends. Burke is shown to be an ophthalmologist and also Monica's boyfriend who is 21 years older than her. While their relationship was unconventional and raised many eyebrows from the people around them, it was ultimately quite sweet seeing them together. If it was not for Monica and Chandler, Richard and Monica would be a good end-game couple.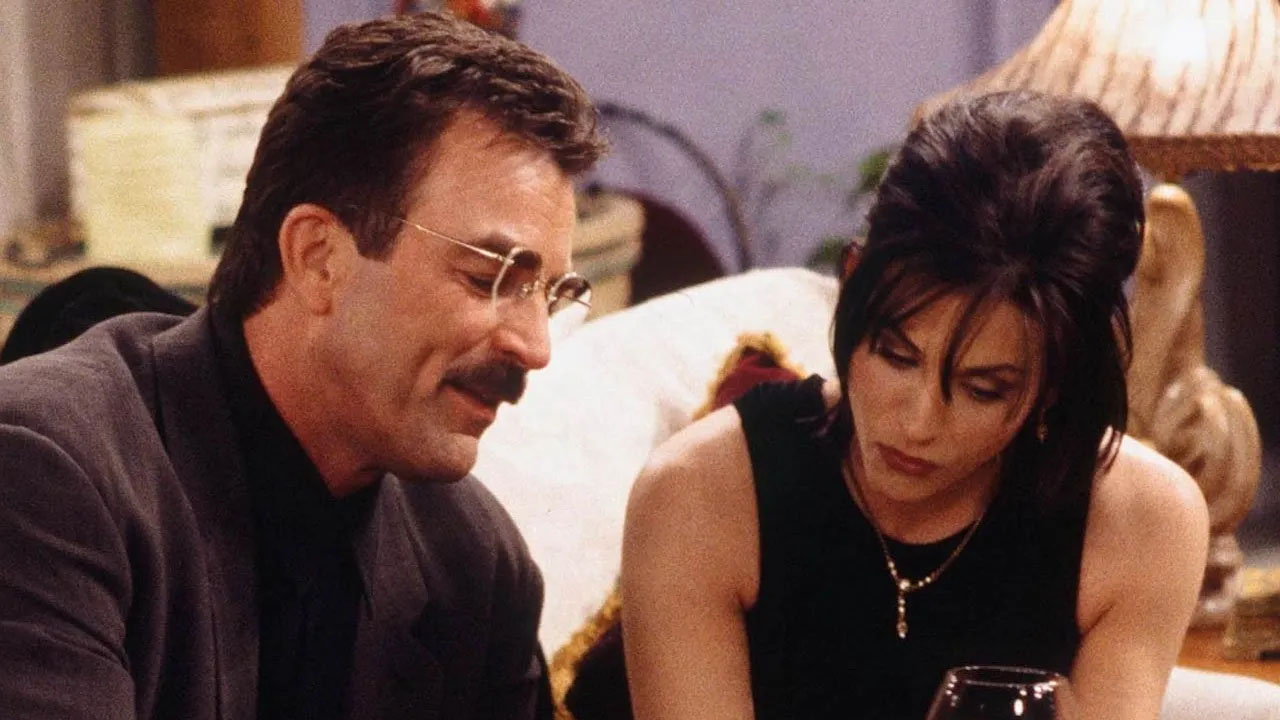 However, Monica and Richard decided to part ways eventually as the latter revealed he did not want to have kids creating a rift in their relationship. Selleck went on to appear in the show for a few seasons. Selleck brought a good maturity and humor to the comedy series and was definitely a delight to watch on screen.