We've talked a lot about how much explicit content there is in Game of Thrones. But, now that the show is over, there's nothing that we can do about it anymore. So, why not give the show a revisit and pick the hottest steamy scenes from it? Here's our pick!
Related: How S*xism Ruined Game Of Thrones
Hottest scenes from Game Of Thrones
We have to agree that the show was riddled with sexy men and women and a lot of sexually explicit content. Therefore, we decided to pick the 10 hottest and sexy scenes from them. So, here's our list!
10. Viserys and Dorea (Season 1, Episode 4)
Even though this happened earlier on in Game of Thrones, this scene can't be counted out. Dorea wasn't just good at teaching about love but made some incredible loving herself. And there's no doubt that she and Viserys are absolutely gorgeous, especially with those Targaryen genes. So, this is quite a sexy scene to begin this list with. If you want to refresh your memory, here's the scene.
9. Stannis and Melisandrei (Season 2, Episode 2)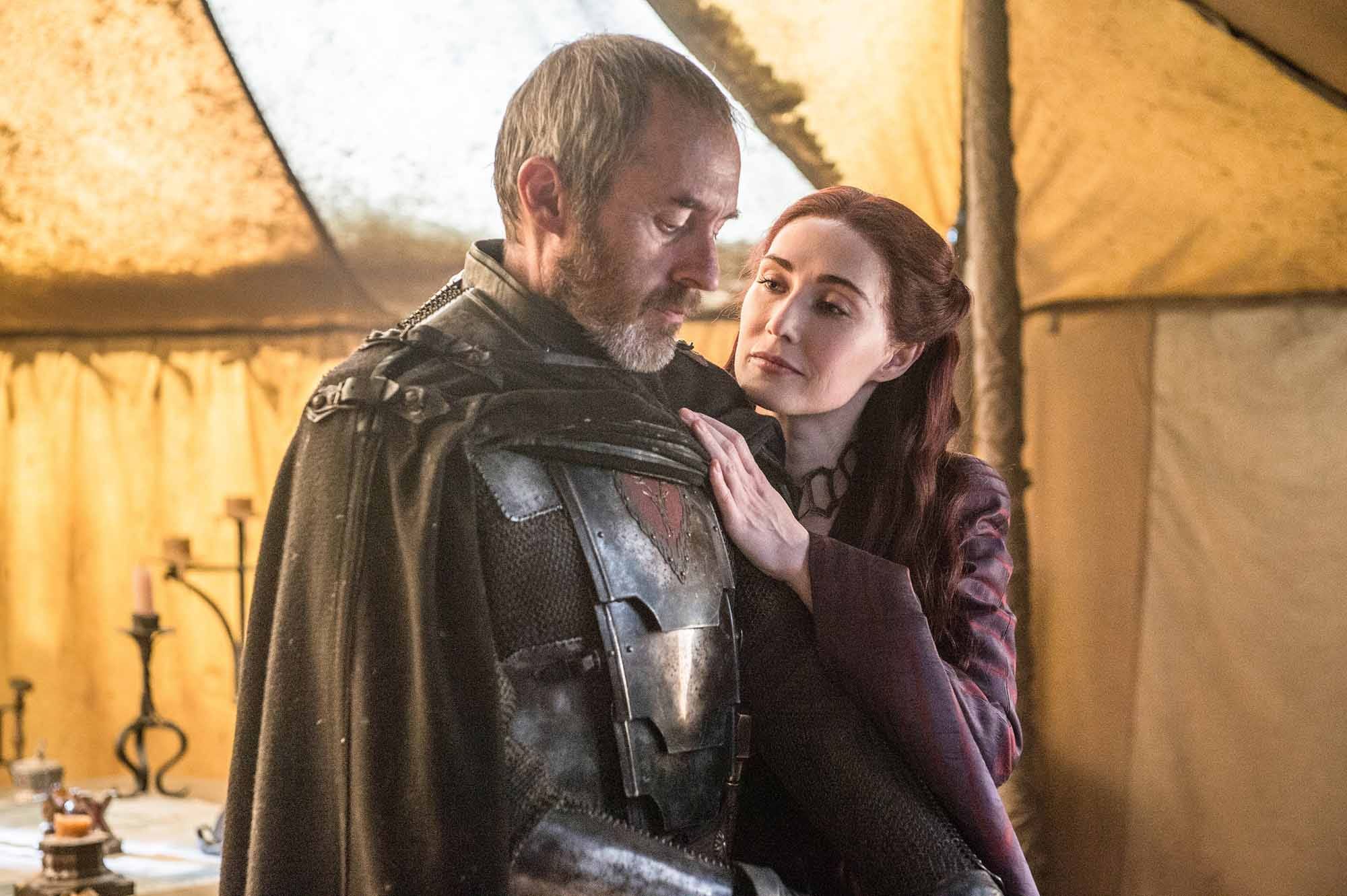 Melisandrei was one of the creepiest characters in Game of Thrones. But, when it comes to hitting it, she did pretty well despite being centuries old. And Stannis looked like he was really thirsty for some action. Anyway, who are we to complain, right?
8. Sam and Gilly (Season 5, Episode 7)
We've discussed before how Sam and Gilly were a massive waste of potential. But, I have to say that seeing them finally having some sexy time was one of the cute scenes in Game of Thrones. We felt good for both of them. Sam finally got some much-needed action, and Gilly got a man who cares for her. Life is good.
7. Robb and Talisa (Season 2, Episode 8)
The consequences of this love story were immense for Game of Thrones and House Stark. The Red Wedding still sheds tears in our eyes, and the book readers knew it was coming. But, we have to agree that it was incredibly hot seeing Robb Stark and Talisa hook up. Gorgeous, sexy, they had it all! At least they could enjoy each other while they could…
6. Tyene Sand and Bron (Season 5, Episode 7)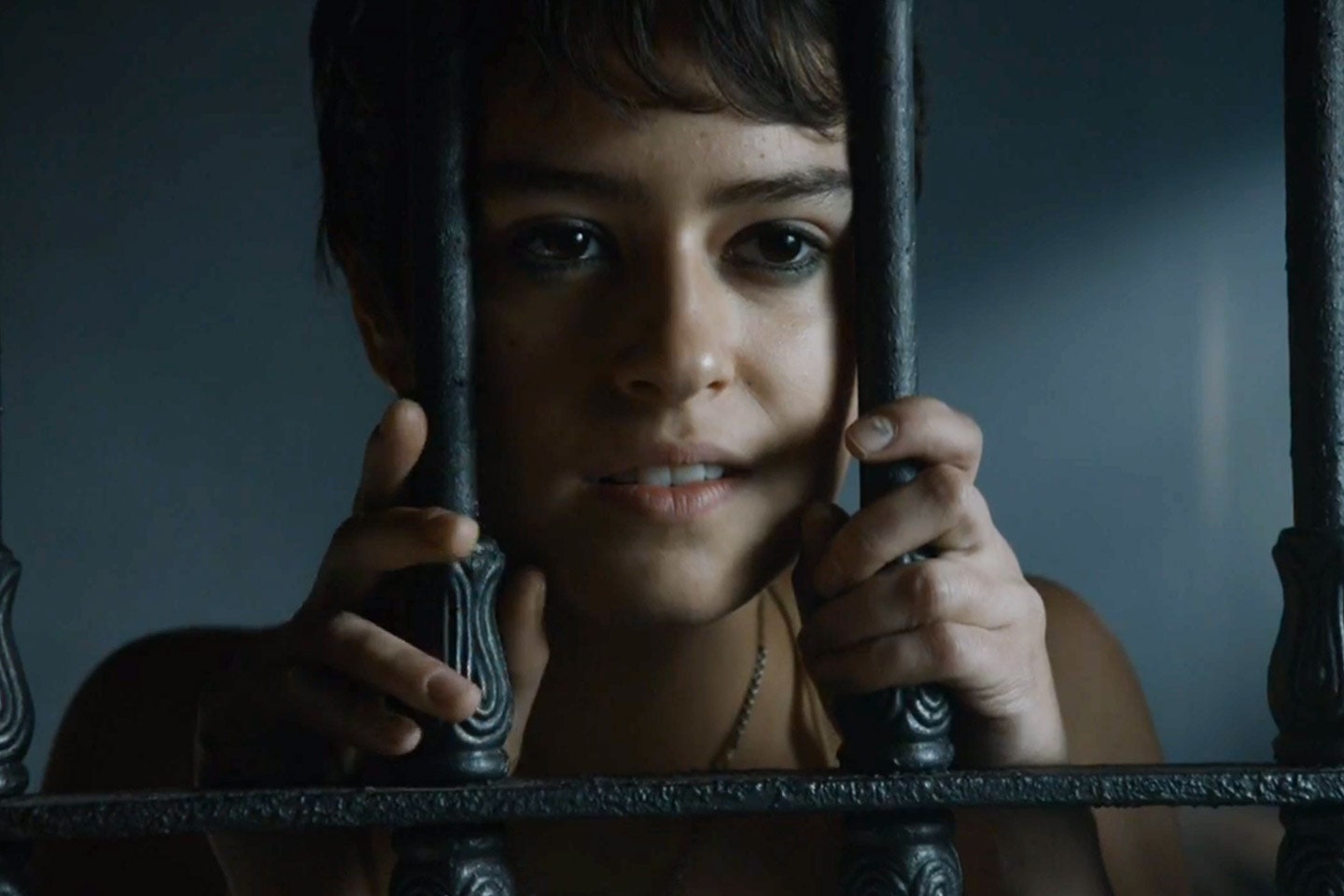 Okay, I'm getting this out right now that the showrunners at Game of Thrones completely butchered the Sandsnakes. But, that scene in jail, when Tyene talks about her Bad P**sy with Bron, was incredibly hot. I mean, it was really hard to resist. But, that still isn't enough to forgive David and Dan for what they did to Tyene's character!
5. Jon and Ygritte (Season 3, Episode 5)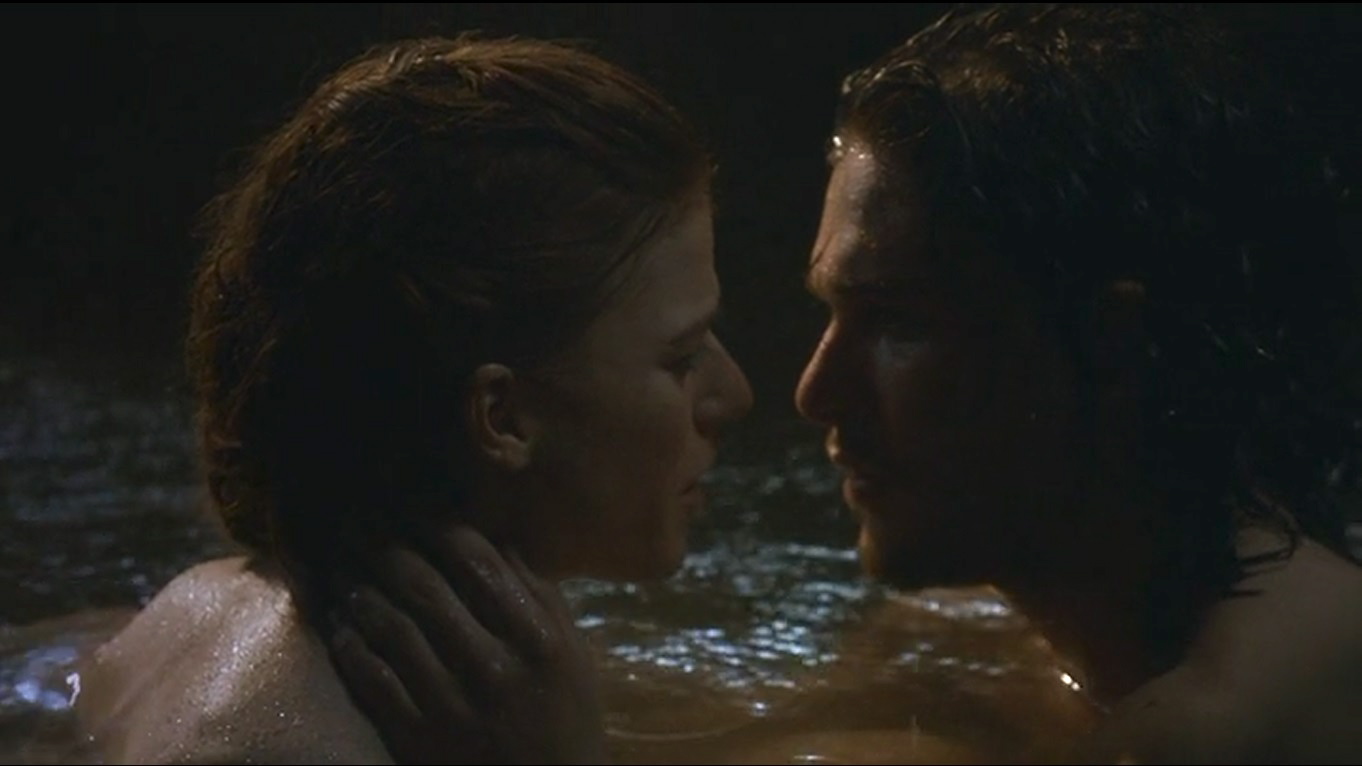 The love Jon Snow and Ygritte had for each other was unlike anything else. I think it's safe to say that they're the cutest couple in Game of Thrones, right? Their sizzling chemistry in the cave is one of the finest and most passionate in the show. Plus, isn't it great that they're a real-life couple?
4. Theon and Ros and Tyrion and Ros, basically any scene with Ros (Season 1, Episode 1 and Season 1, Episode 5)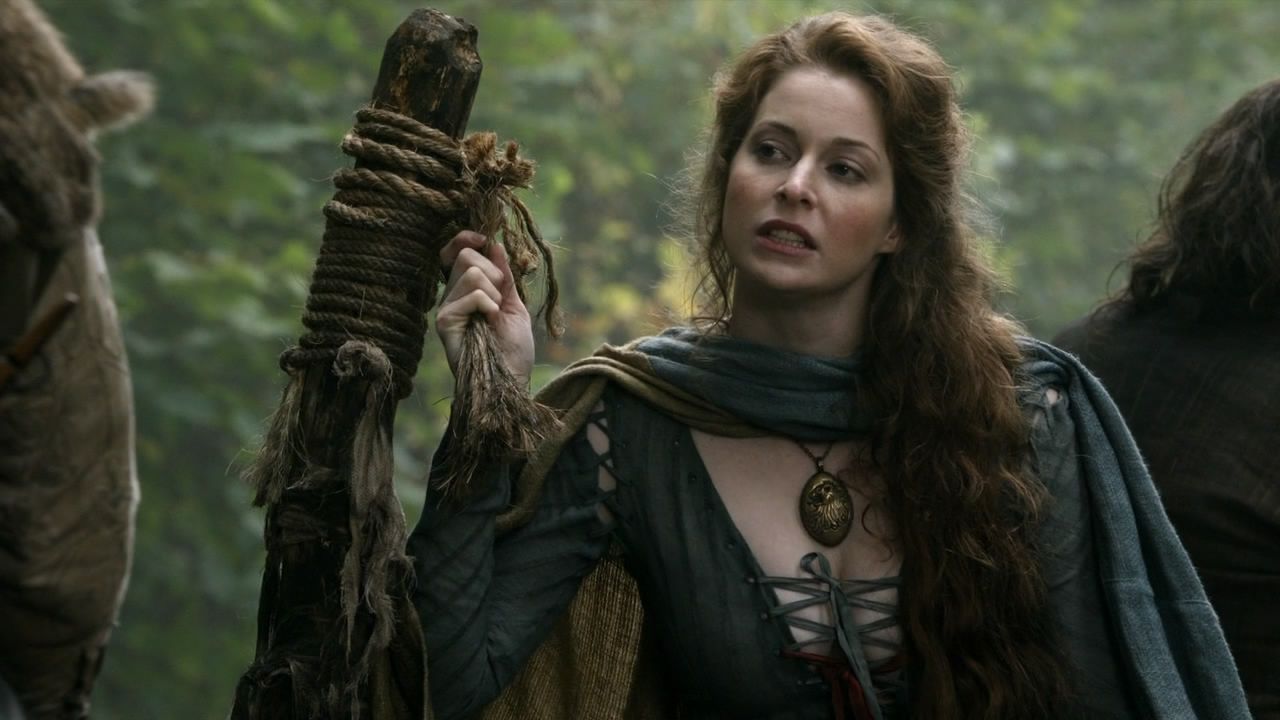 Honestly, it was a treat to see Ros anytime. She has appeared many times on Game of Thrones, but these two scenes of hers with Theon Greyjoy and Tyrion Lannister take the cake. She was one of the sexiest women on the show, and it's absolutely no wonder why both Theon and Tyrion went to such great lengths for her.
3. Dany and Jon (Season 7, Episode 7)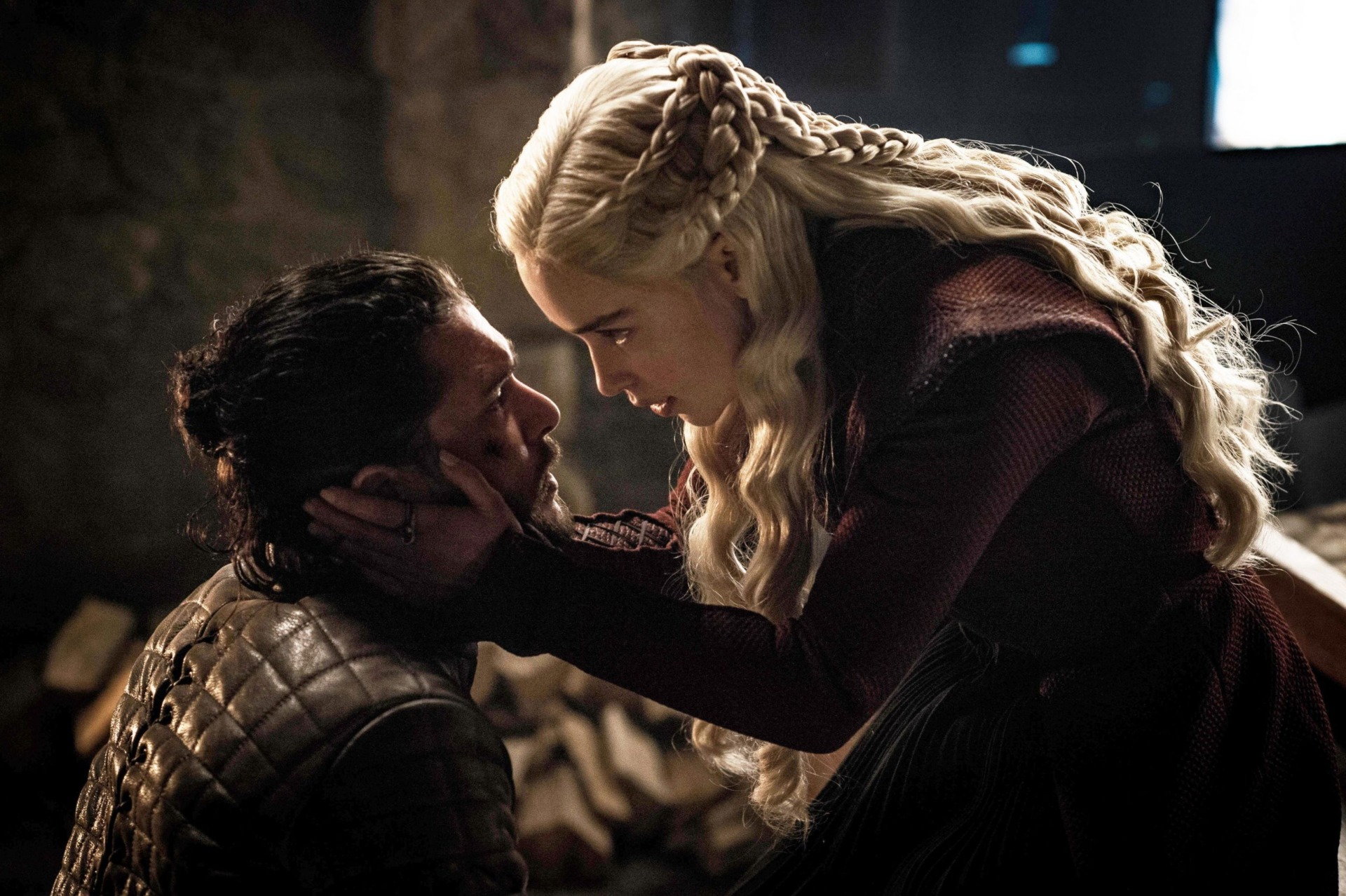 Yes, I know the two of them committed incest and it's gross. But, after seeing Jamie and Cersei Lannister and Craster, it's nothing compared to them. Plus, they actually looked incredibly cute together, even though they're aunt and nephew (eww…). Anyway, we'll just pretend that fact doesn't exist and enjoy their hot-as-hell scene in Game of Thrones.
2. Dany and Khal Drogo (Season 1, Episode 3)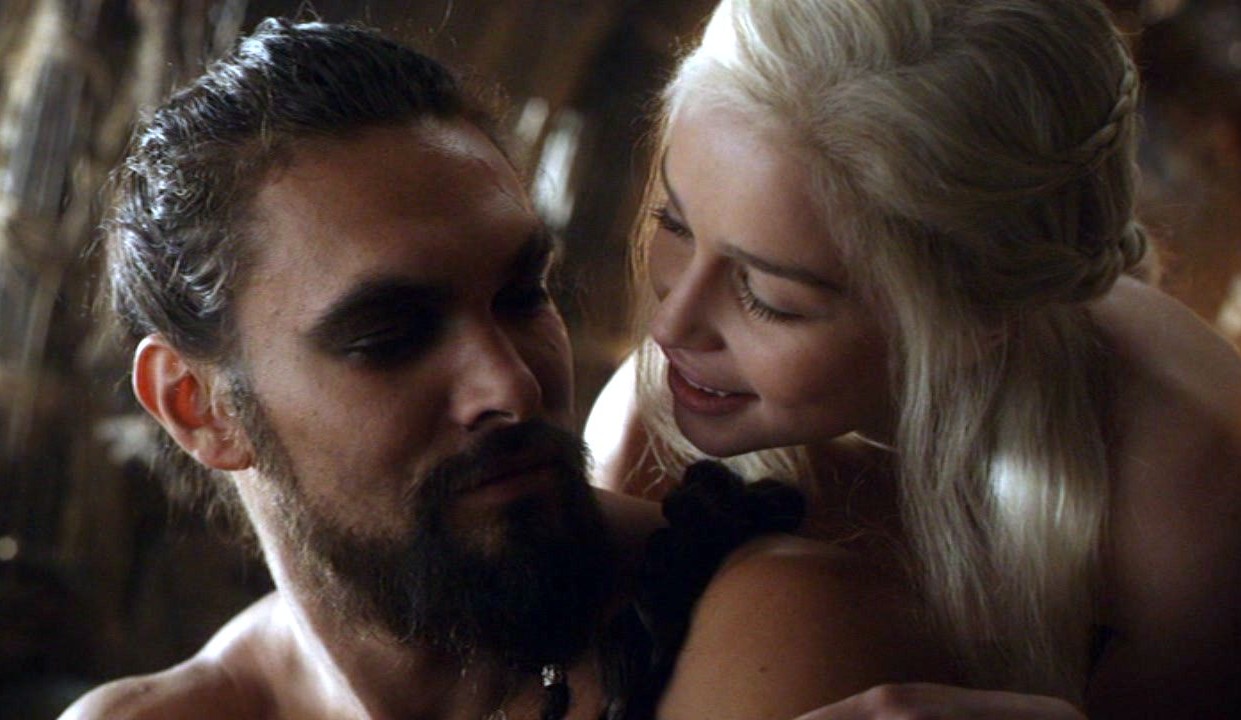 Since we're big fans of consent, we're not including their steamy scenes from episodes 1 and 2 in this list. However, when Daenerys learned her trait from Doreah, she absolutely conquered Drogo without any problem. And that gave us one helluva sexy scene between the two. Words can't describe how much we love Dany, of course until she turned into a genocidal maniac. Even then, she was still pretty hot though.
1. Missandei and Grey Worm (Season 7, Episode 2)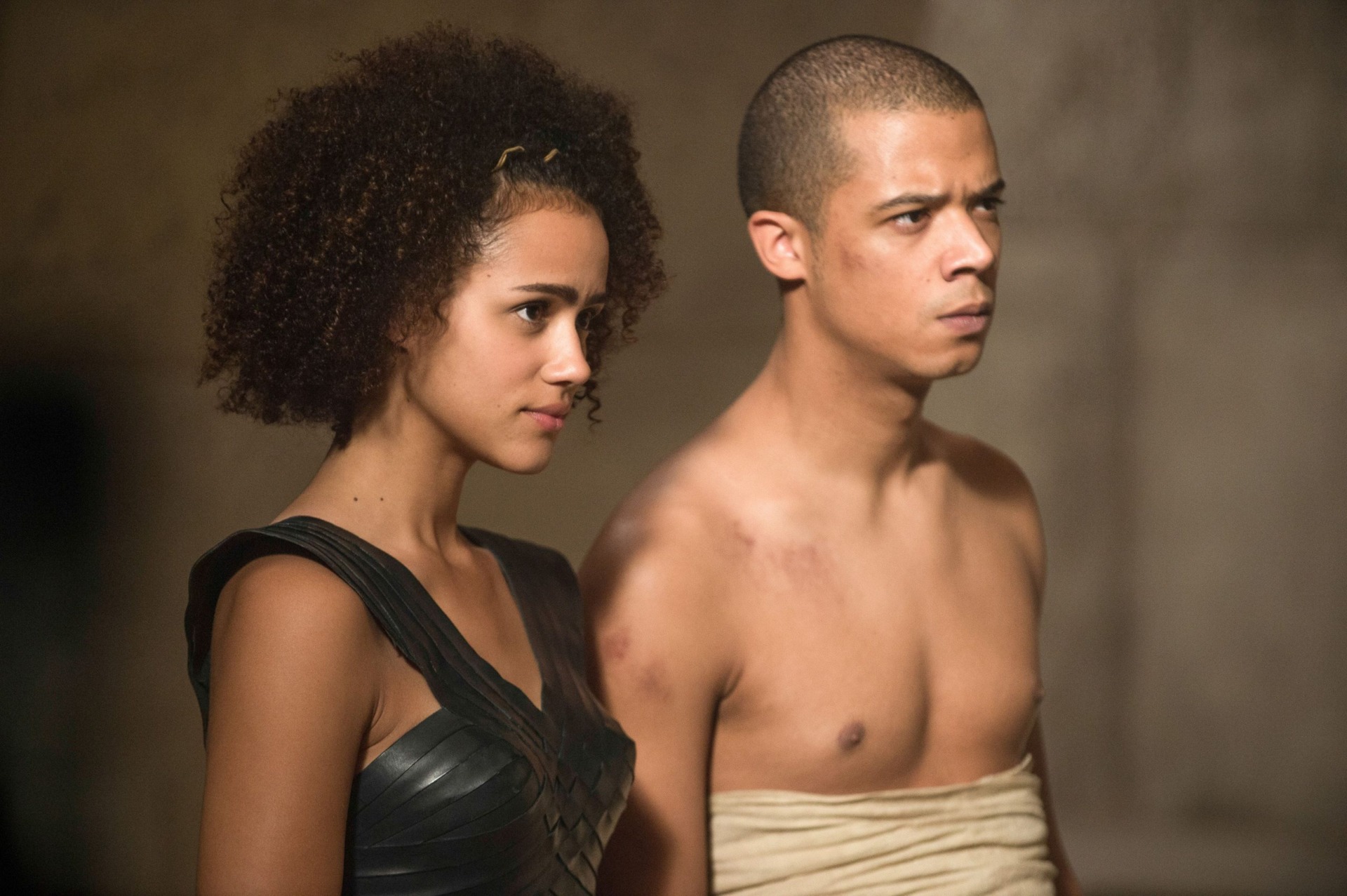 Okay, there might be some personal bias in this, but I love Missandei. I honestly believe she was the most gorgeous actor of all the others in Game of Thrones. She was practically unmatched in her innocence, hotness, and almost every other thing. And yes, we couldn't see her in full action because of a few missing parts. But her s*x scene with Grey Worm was absolutely incredible, all because of her.
So, these are the top 10 sexy scenes from Game of Thrones. If you have any that you'd love to suggest (which I'm sure you do), write it down in the comments below!