Recently, Danny Duncan came under fire after a former employee accused him of abuse. According to Aaron Hall aka SunHatKid, Duncan physically abused him many times. At the same time, he claimed that he pulled a knife at him multiple times. After he stopped appearing in Duncan's videos, people got curious. Therefore, Hall came forward with an explanation. He also accused him of taking 20% of his earnings.
Who is Danny Duncan?
While there are countless YouTubers, only a few get famous and earn millions. Among them is Danny Duncan, who has been making videos since 2014. After he started making prank videos that centered on him having an argument with the other person, he really grabbed attention. At the moment, Danny Duncan has more than 5 million subscribers on YouTube and 2.8 million followers on Instagram. Along with him, Aaron Hall aka SunHatKid also appeared in his videos. Apart from the entertainment business, Duncan also started his own clothing line, Killer Merch in 2019. According to reports, his net worth is around $7 million.
Related: YouTubers Vs TikTokers Boxing Match Lineup | Who's Fighting Who?
Few days back, SunHatKid accused the YouTuber of physical abuse.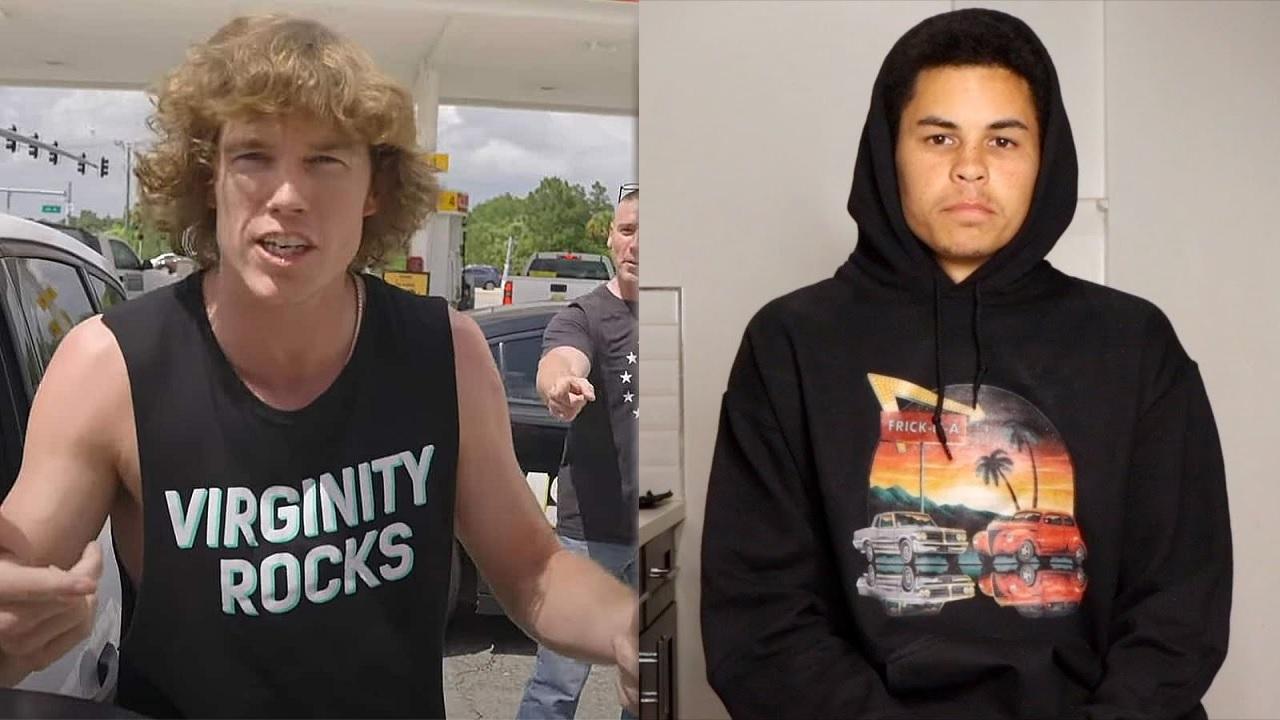 For a while now, fans had noticed that Aaron Hall did not appear in Danny Duncan's videos. In order to explain this, Hall posted a video and detailed the reason behind it. According to him, he and Duncan had a falling out. However, he listed any instances of physical abuse which led to him leaving the YouTuber. During the video, he said that Danny Duncan made him unfollow other content creators. At the same time, he asked Hall to sign a ten-year contract, banning him from collaborating with other influencers. Similarly, Duncan took Hall's 20% earnings. However, it was the details about physical abuse which were really shocking. According to SunHatKid, Danny Duncan hit him multiple times on the head which caused him to bleed and a big lump. Furthermore, he shared texts from Duncan where he had admitted to kicking him in the head after a failed skateboarding trick. At one point, Hall claimed that he had held a knife to his throat which scared him for his life. He said:
"I thought there was a chance he was gonna stab me, and I was scared."
Despite such serious abuse, no one came to his rescue or helped him out. Similarly, Duncan only wanted him to act like a clown and nothing else. However, Hall still appreciated Duncan's help and said:
"There were a lot of nice things that Danny did for me that made me strong and I took a lot of advice from, but there were also a lot of things that weakened me and made me feel so… I almost hated myself. I felt so lost and alone."
So far, Danny Duncan has not responded to the allegations.