Everything to know about HBO's 'White House Plumbers': the new tv mini series about the Watergate Scandal that is soon coming to Netflix.
Oh well! This spy thriller is going to cover up 1970s politics which includes government corruption, presidential administration, and investigative journalism. Not just that, it is also going to delve into the world of scandalous revelations and conspiracy theories.
White House Plumbers is not just about everything political. It is also a comedy satirical drama miniseries, that is all set to air this Spring. This HBO hit drama again delves into the infamous Watergate Scandal – one of the most shocking political scandals in US history. This scandal resulted in the removal of President Richard Nixon from power and remains a prime example of the lengths people in high positions are willing to go to for what they believe is right.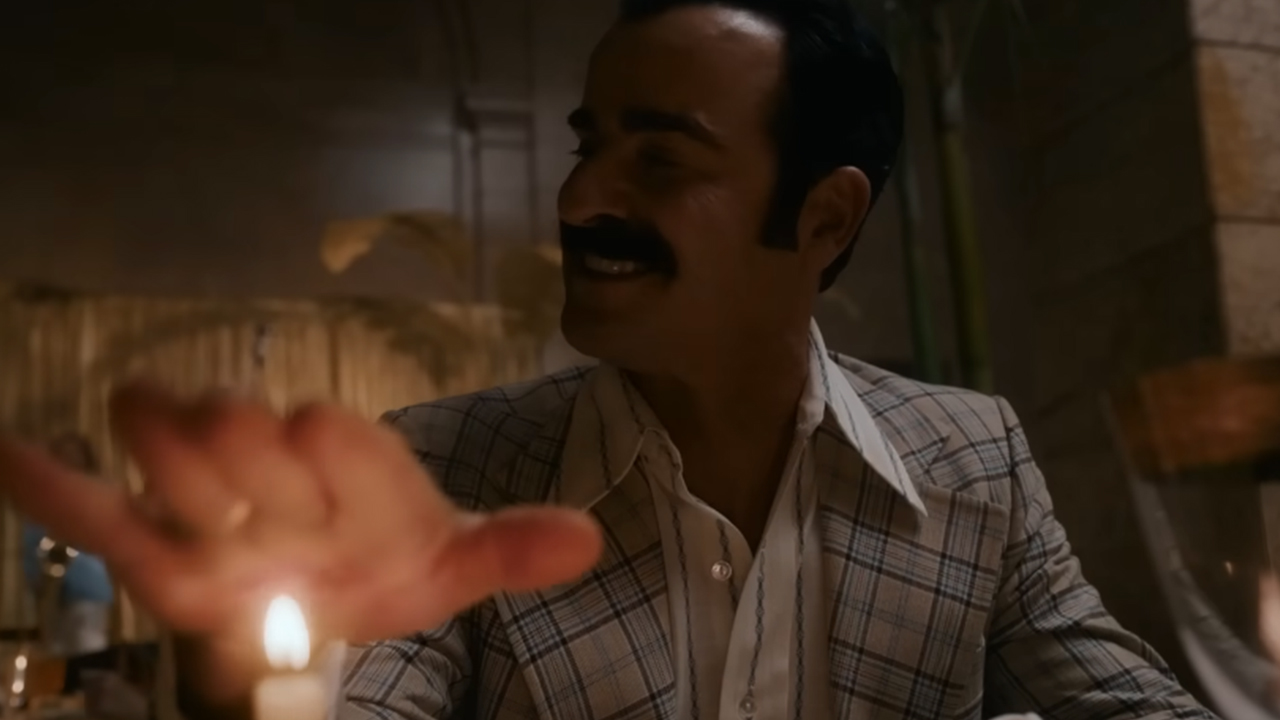 While the Watergate Scandal has been depicted in various movies and shows, the upcoming series, White House Plumbers (2023), is expected to put a greater focus on the perpetrators of this heinous act and shed new light on their actions that led to the downfall of a presidency.
Cast & Creators
White House Plumbers comes from the creators of hit shows like Veep (2012-2019) and Succession (2018-). The series will feature big-name stars such as Woody Harrelson as E. Howard Hunt and Justin Theroux as G. Gordon Liddy, with a focus on their actions and the consequences of their infamous conspiracy.
Through this star-studded production, viewers will gain insight into the motivations and methods of these men and their co-conspirators, and how their actions led to a lasting impact on the United States. If you're eagerly anticipating this exploration of American history, read on for all the latest updates and information about White House Plumbers.
Related: Woody Harrelson Movies And Tv Shows Ranked
Premiere – White House Plumbers
It's no surprise that the highly anticipated White House Plumbers limited series, produced by the same team behind Veep and Succession, will be available exclusively on HBO. For those who prefer streaming, the series will also be available on the HBO Max platform, giving viewers the flexibility to watch it via cable or online.
Originally scheduled to air in March, the premiere was delayed for unknown reasons. The series will now be airing on Monday, May 1, 2023, at 9:00 P.M. ET/PT, with new episodes released each week thereafter, following HBO's usual release schedule for original programming.
The Trailers – White House Plumbers
In the teaser trailer, the audience is quickly introduced to E. Howard Hunt and G. Gordon Liddy, who are being briefed by White House Legal Counselor John Dean, played by Domhnall Gleeson. Dean informs the two CIA agents of a top-secret mission for the security of the nation – to infiltrate the Democratic National Committee and sabotage, steal, and uncover classified records to ensure President Nixon's re-election.
With a team of would-be election interferers assembled, the group begins their operation on June 17, 1972, but things do not go as planned, leading to a shocking investigation into the actions of the Nixon administration that would forever alter American politics. The trailer also hints at the introduction of other key characters, including family members of the main players such as Dorothy Hunt, Frances Liddy, Jeb Magruder, Kevan Hunt, and Dita Beard. The teaser gives viewers a glimpse of what to expect in this thrilling and historically significant limited series.
In the second trailer for White House Plumbers, the focus is on the show's comedic and satirical elements, with real-life figures portrayed in a comical and exaggerated manner. The trailer provides more insight into the two main characters, with E. Howard Hunt appearing as an overly ambitious family man and G. Gordon Liddy is a cocky attention-seeker who loves being in the spotlight.
Despite their eagerness to be a part of the Committee to Re-elect President Nixon, it becomes apparent that they are not the sharpest tools in the DNC, constantly facing challenges they cannot overcome, despite the solutions appearing obvious. The trailer promises a light-hearted take on a serious event in American history, with a focus on the flawed characters and their comical misadventures.
The Makers & Cast Of White House Plumbers
To ensure that this political drama mini-series is in good hands, it has gathered a team of experienced and award-winning crew members. Some of the notable crew members include Alex Gregory and Peter Hyuck, the creators and writers of Veep, which has won multiple Emmy awards. David Mandel, who also worked on Veep, will direct at least one episode of the series. They will all serve as executive producers alongside lead actor Justin Theroux.
Steven Meizler, known for his work as the director of photography on the acclaimed series The Queen's Gambit, will be in charge of cinematography for all five episodes. The show will also feature a talented group of editors, including Grady Cooper, Roger Nygard, Erick Fefferman, and Steven Rasch. Other key crew members include casting director Ben Harris, production designer Anastasia White, and costume designer Leah Katznelson. With this team of seasoned professionals, it's no wonder that this satirical drama is one of the most highly anticipated limited series of the year.
Related: Best Horror Movies On HBO Max
The Plot
The limited Political drama series is expected to offer a comprehensive look at the events leading up to, during, and after the Watergate scandal. Given the gravity and impact of the scandal, it is no surprise that the show aims to explore its long-term consequences for American politics. Additionally, the show may draw parallels to contemporary political events, especially those in which influential figures dispute or attempt to overturn the results of presidential elections.
The showrunners may use the historical events depicted in the series to make a broader point about the state of American politics, including the ongoing debate over the integrity of elections, the role of government agencies, and the impact of corruption on democracy. Such an approach could resonate with modern-day audiences, who are no strangers to political upheavals and controversies. By weaving historical facts with relevant social commentary, White House Plumbers has the potential to not only entertain but also educate and inspire audiences to reflect on the current state of politics in the United States.
The Cast
The trailer highlights the impressive ensemble cast of HBO tv show, featuring well-known actors from a range of popular TV shows and movies. Woody Harrelson, known for his role in True Detective, stars as E. Howard Hunt, while Justin Theroux plays G. Gordon Liddy. Lena Headey will play Dorothy Hunt, and Judy Greer plays Fran Liddy.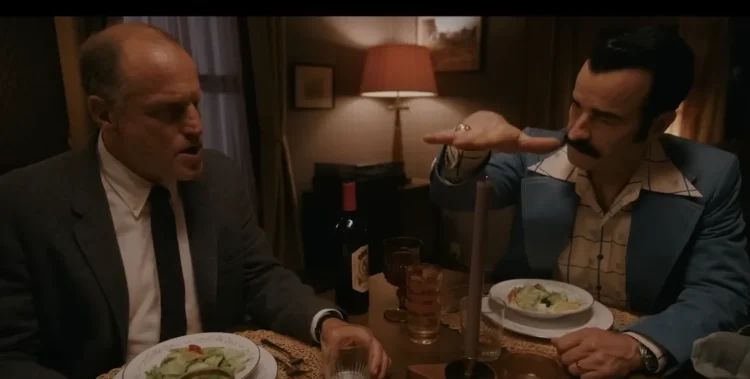 Other notable cast members mentioned in the trailer include Kathleen Turner, Kiernan Shipka, Ike Barinholtz, and Domhnall Gleeson. The remaining ensemble cast is filled out by David Krumholtz, Kim Coates, Toby Huss, Liam James, Rich Sommer, Yul Vazquez, and Zoe Levin.