Woody Harrelson is a playwright and an American actor. His talent has earned him four Golden Globe nominations and nominations for three Academy Awards. He has been seen in the movies such as 'White Men Can't Jump, ' Hunger Games, 'Natural Born Killers, 'Venom' and others. Harrelson possesses incredible acting skills and holds the ability to share the story with the audience with extreme genuineness and perfection. Below is the list of the best Woody Harrelson Movies and Tv Shows for you to watch.
Related: Venom Trailer Shows Dark Side
Zombieland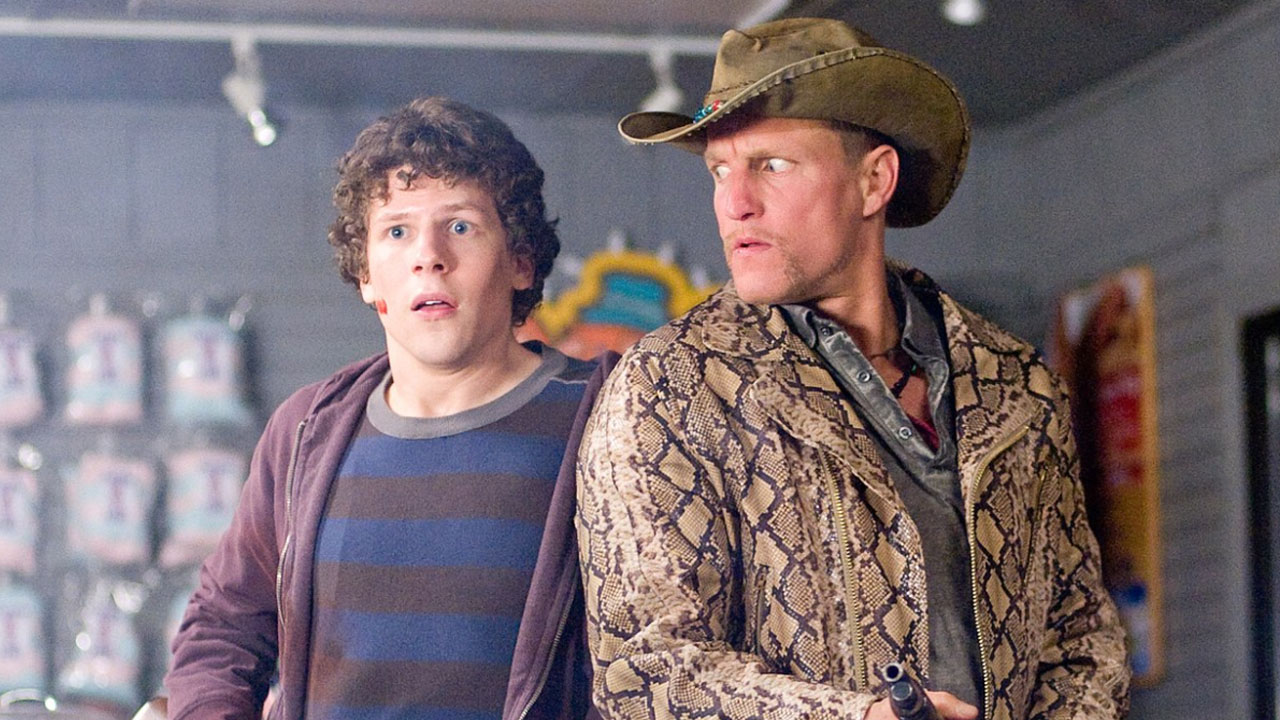 Ruben Fleischer directed this iconic movie and Rhett Reese and Paul Wernick have written it. Gavin Polone is the producer. The stars of this film include Woody Harrelson as Tallahassee, Emma Stone as Wichita, Abigail Breslin as Little Rock, Amber Heard as 406, and many more. This 2009 American movie shows a student who is living in a post-apocalyptical era. He meets new friends and they join him on a journey to find a sanctuary that can protect them from zombies.
All of them are survivors who want to know if their relatives have been the victim of zombies or not. On their way, the group sets rules to save themselves from the land inhabited by zombies. Some of the rules are "No attachments", "Avoid strip clubs", "Bounty Paper towels", "When in doubt, know your way", and others. This movie has been critically acclaimed and loved by zombie movie fans of all ages. It is one of the best on our list of Woody Harrelson Movies and Tv Shows.
Now You See Me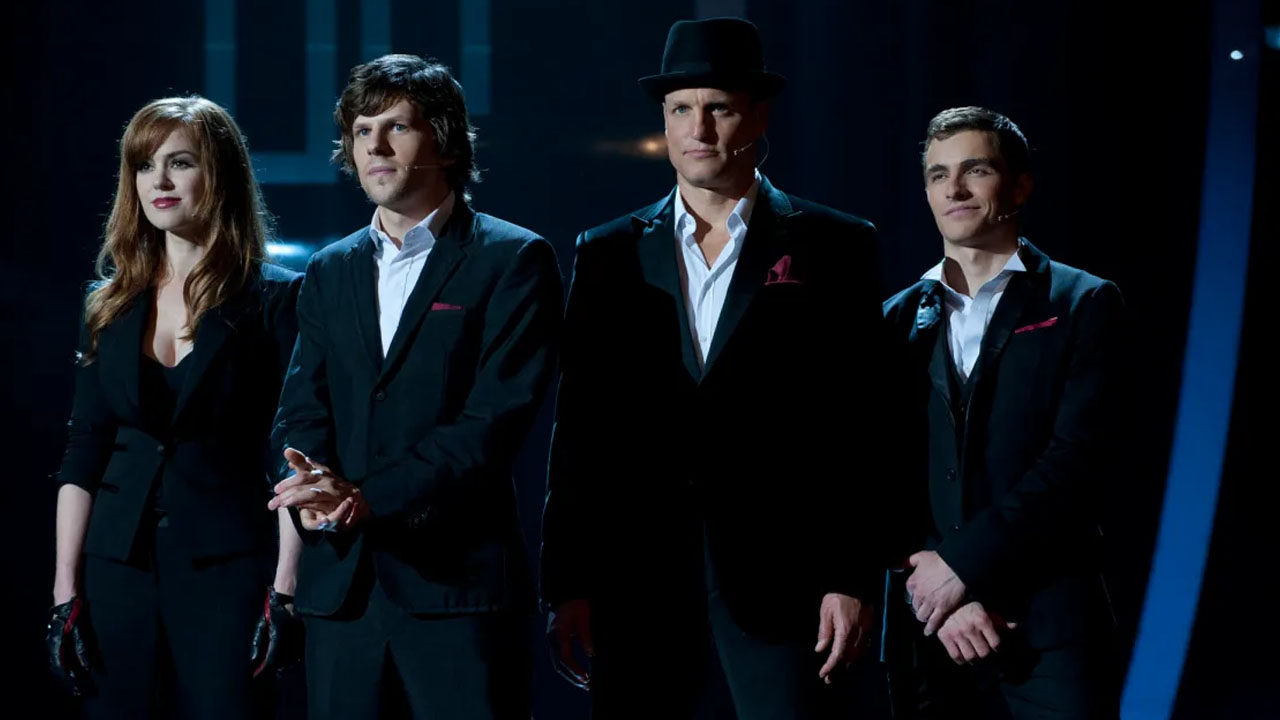 'Now You See Me' is a movie on Woody Harrelson Movies and Tv Shows list that everyone must have heard of. This 2013 American heist film is one of the most famous and beloved films. Louis Leterrier directed this movie and Boaz Yakin and Edward Ricourt have written the story. Alex Kurtzman, Roberto Orci, and Bobby Cohen have producers in Now You See Me. The amazing cast includes Jesse Eisenberg (J. Daniel Atlas), Isla Fisher (Henley Reeves), Dave Franco (Jack Wilder), Woody Harrelson (Merritt McKinney), Mark Ruffalo (Dylan Rhodes), and others.
A tarot reading tells Magicians J. Daniel, Merritt, Henley, and Jack to go to a New York apartment. At the apartment, they discover hologram technology. After a year, these four magicians perform a show with a final trick that leads to a robbery. The money from the Paris bank showers on the audience. It happens again and these shows become a case to be solved by the FBI. Overall the film has eye-catching and intense cinematography. Moreover, the casting is just perfect. It is a critically acclaimed film that is still loved to this day. Moreover, it is the most seen and appreciated on Woody Harrelson Movies List.
Hunger Games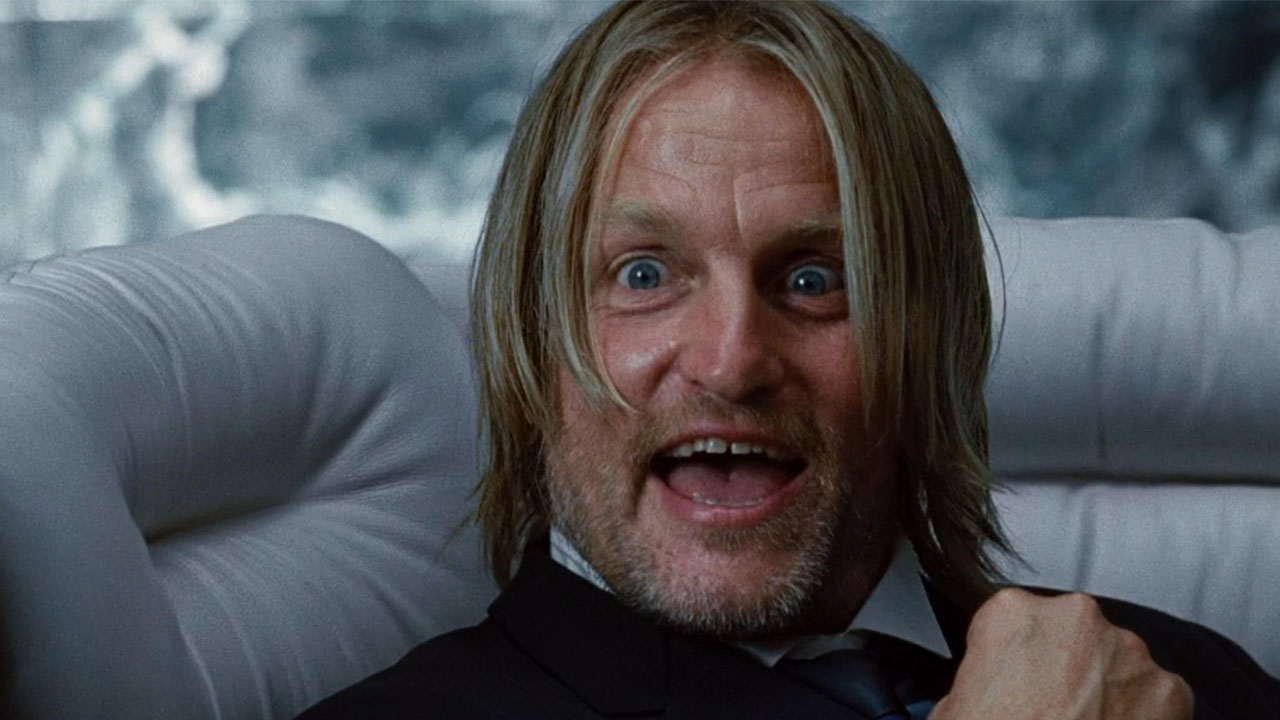 Hunger Games Movies have made their name in the film industry with each part being more successful than the other. This iconic movie is considered one of the most excellent pieces of modern cinema. It is based on the book by Suzanne Collins. Nina Jacobson and Jon Kilik have produced it. Gary Ross is the director and it was released on March 12th, 2012.
The stars of this movie are Jennifer Lawrence (Katniss), Josh Hutcherson (Peeta), Woody Harrelson (Haymitch), Liam Hemsworth (Gale), Elizabeth Banks (Effie), and others. The story of the movie revolves around annual games held in the nation of Panem. It is divided into 12 districts. Due to an ineffective and unsuccessful revolt, districts have to choose one boy and one girl as a punishment. All these teenagers have to compete in a game that demands only one single survivor, the winner. The movie shows utmost regard for one another, love, sacrifice, and lust to live and fight.
It's a perfect amalgamation of an entertaining and adventurous film. Hunger Games Movies are the most iconic movies on Woody Harrelson Movies List and on the top of the list of Woodey Harrelson Movies Ranked.
Venom: Let There Be Carnage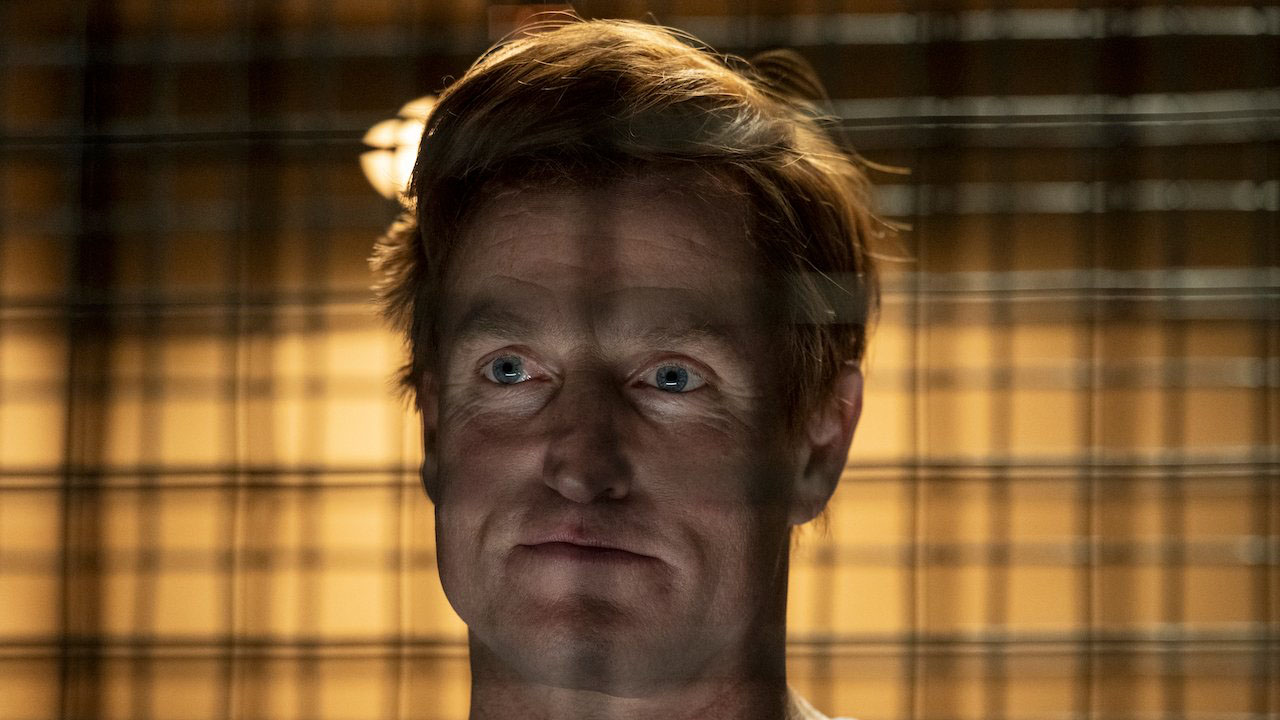 This 2021 Action and sci-fi film is a superhero film based on the villain of the famous Spider-man movies. Ruben Fleischer directed this film. Tom Hardy and Kelly Marcel have done the story. Avi Arad, Matt Tolmach, Kelly Marcel, Tom Hardy, Hutch Parker, and Amy Pascal are the producers. The cast of the movie is Tom Hardy (Eddie Brock), Michelle Williams (Anne Weying), Naomie Harris (Frances Barrison), Woody Harrelson (Cletus Kasady), and others. The plot of this movie is around a journalist Eddie who becomes a host to an alien symbiote. This symbiote, venom, instills superhuman abilities in his system. This is the second part of the Venom movie.
In this film, another villain comes to light played by Harrelson (Kasady). Kasady is a criminal who is about to get executed but asks to meet Eddie. Eddie wishes to know where Kasady hides his victims to boost his career. However, in one of the meetings, Kasady enrages Venom in Brock as he insults Eddie. As the result, Venom leaves a part of his symbiote in the body of Kasady. Later, this red new symbiote named Carnage protects Kasady and frees inmates from the jail. This is how we observe another villain emerging in a movie about a villain from Spiderman movies. If it's a must-watch then only you can decide if it's worthy of the place on the list of Woodey Harrelson Movies Ranked.
True Detective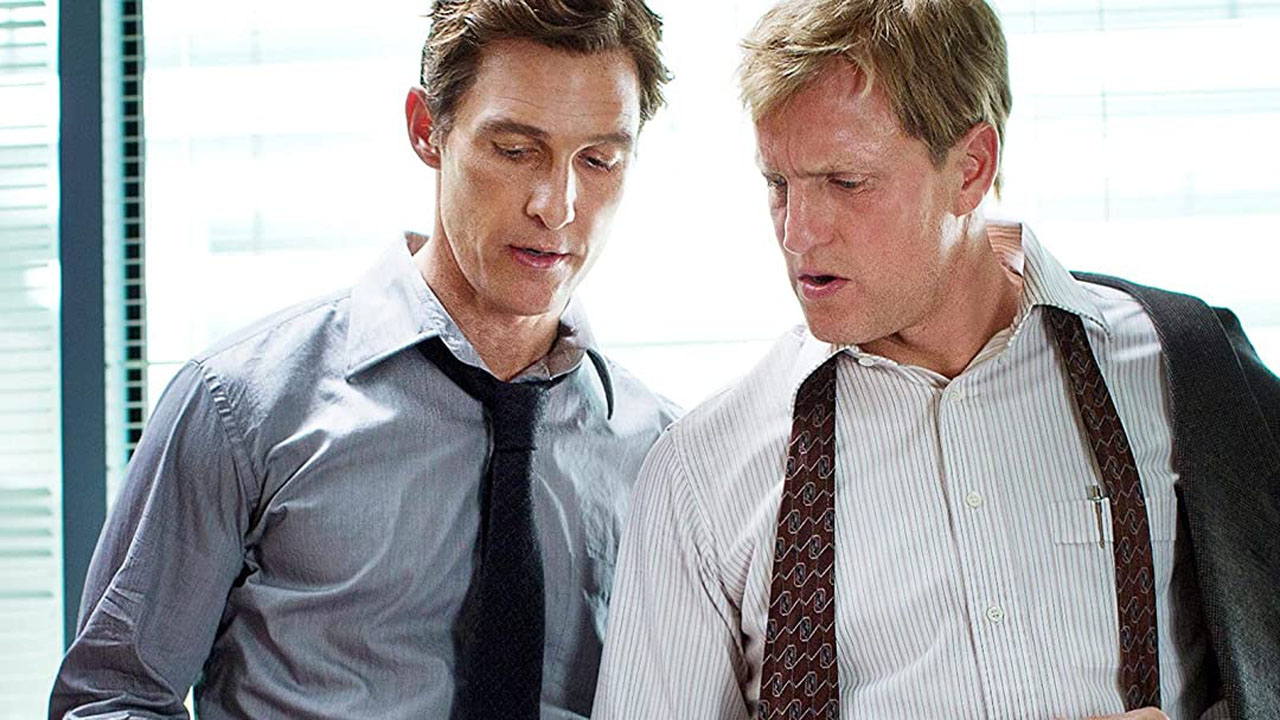 This American drama series was released in 2014. Nic Pizzolatto, Scott Lasser, David Milch, and Graham Gordy are the writers of this movie. It has 3 seasons. The cast of this series includes Mathew McConaughey (Detective Rustin), Woody Harrelson (Detective Martin), Michelle Monaghan (Maggie Hart), Tory Kittles (Detective Thomas Papania), and others. This show is not to be missed as its iconic and deserves its place on Woody Harrelson Tv Shows List.
The plot of this crime drama television focuses on the story of homicide detectives Marty and Rust who investigate the case of a prostitute's murder. The drama shows that after 17 years, they both come together to solve this case and other mini-cases along with it. Each officer suffers from his issues in life as well including complex marriage, infidelity, past trauma, etc. All these elements work together in making this full-on entertainment. Furthermore, there are themes such as the role of religion, masculinity, pessimism, and the depiction of genders. One of the commentators of Southern Spaces journals wrote that some characters are misogynistic as they utter words such as:
We need bad men. We keep other bad men from the door
Such dialogues provide a window into how women are portrayed and how men are portrayed. Further, it is also a comment on society. It is due to the incredible acting of the cast we have this excellent detective drama. It is indeed one of the best works on Woody Harrelson Tv Shows List.