Summer holidays are around the corner. Multiple activities to do but is there something as easy and exciting as watching films at home? Grab a bag of popcorn, and a good drink, invite some friends and turn on the fans. Though there are innumerable genres to choose from, there's nothing as fun as watching something spooky with friends. Like maybe watching some of the best horror movies on HBO Max would be a good decision.
With HBO Max, you get entertainment, thrill, and chills altogether. It's not like the old times when people would go outside to rent or buy a movie. Cinema is fun too but at home with friends in the summer heat seems calmer. You don't have to go on a night-long search as we have made a list of the Best Horror Movies on HBO Max to watch this summer with your friends.
Related: The Conjuring 3 Horror Film Will Not Be Another Haunted House Movie
The Conjuring
Let's start with the banger and one of the most known horror movies in Hollywood, The Conjuring. The people were holding onto their seats due to the thrill, creativity, and most importantly the story of this movie. Almost people of all age groups tuned in for The Conjuring. And a real story has inspired the movie. It stars Vera Farmiga (Lorraine Warren), Patrick Wilson (Ed Warren), Lili Taylor (Carolyn Perron), Ron Livingston ( Roger Perron), Joey King (Christine Perron), and many others.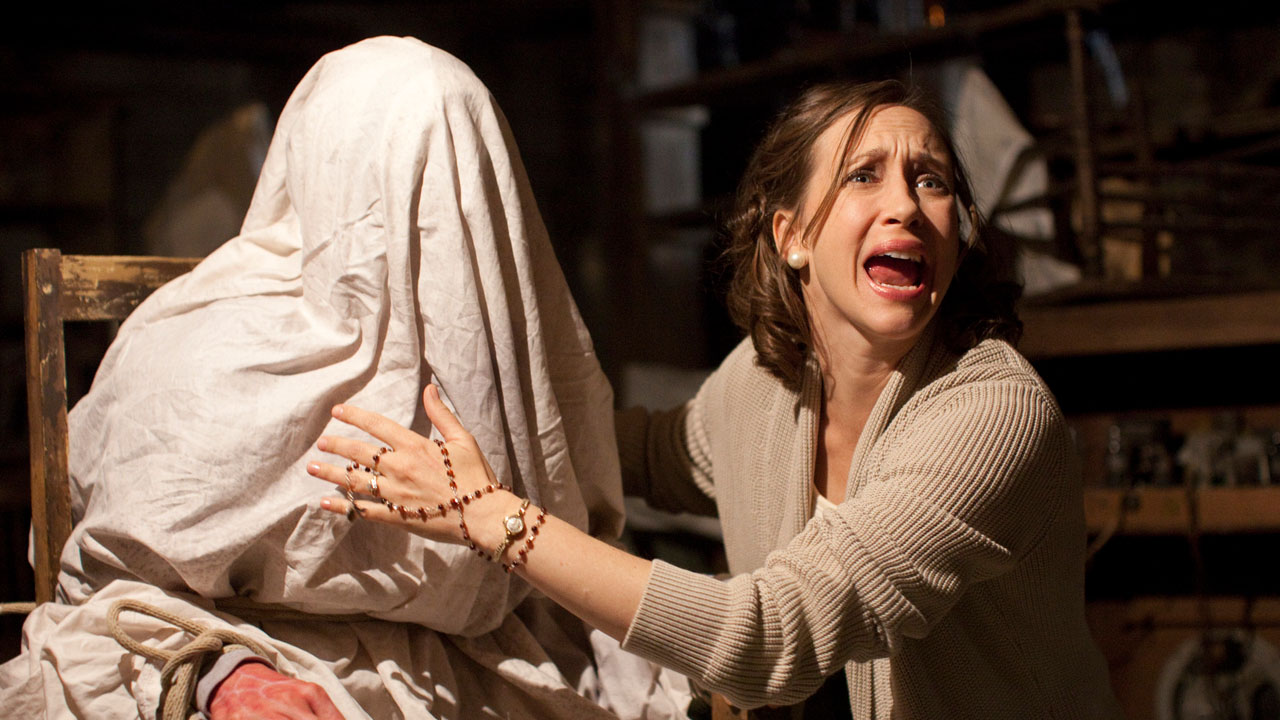 The film gained fame quickly to the point it currently has its own franchise and a whole fandom. The movie has captured the raw horror and has intelligently served its purpose. James Wan directed this movie. Tony DeRosa-Grund, Peter Safran, and Rob Cowan have produced this film. Chad Hayes and Carey W. Hayes wrote it. And The Conjuring is based on the real-life experience of Ed and Lorraine Warren. Hence, this movie is on the top of our best horror stories list.
Insidious
James Wan is one of the finest horror movie directors. He has inscribed his name in Hollywood with movies like Insidious, Conjuring, and Dead Silence. The movie is about a boy who is utilized as a vessel by an evil force that takes over the family. Leigh Whannell is the writer of Insidious. Jason Blum, Steven Schneider, and Oren Peli produced it.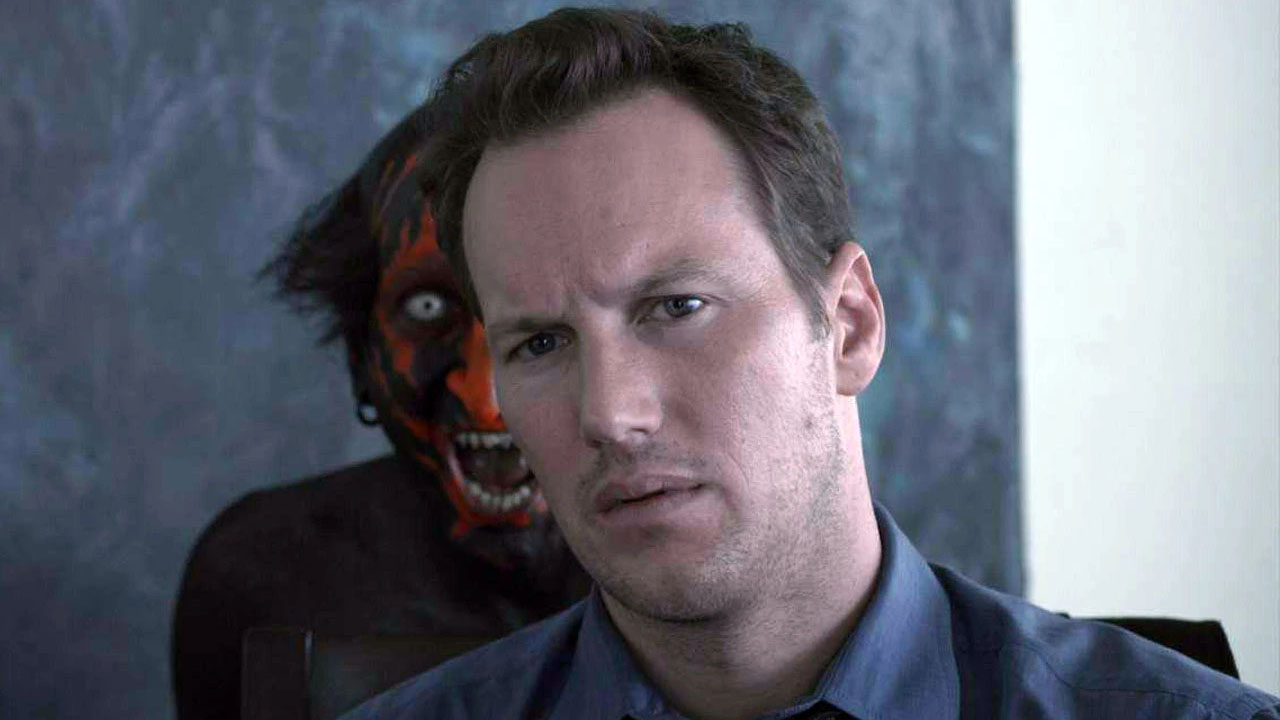 The movie is astonishingly directed with each scene capturing terrified faces. One can say that the purpose of instilling fear and time-to-time jump scare is fulfilled when one watches Insidious. Insidious is among one of the most loved and Best Horror Movies on HBO Max. The iconic movie starring in this movie are Patrick Wilson (Josh Lambert), Rose Byrne (Renai Lambert), Lin Shaye (Elise Rainier), and others.
The Purge
This movie does not need much explanation since it's that iconic. There has to be at least one person around you who has seen this masterpiece. It is produced by Blumhouse Production. The cast of the film includes Ethan Hawke (James Sandin), Lena Headey (Mary Sandin), Max Burkholder (Charlie Sandin), Arija Bareikis (Grace Ferrin), and Tom Yi (Mr. Cali), and Chris Mulkey (Mr. Halverson). It is not the typical horror movie with an evil presence, it has more to the story.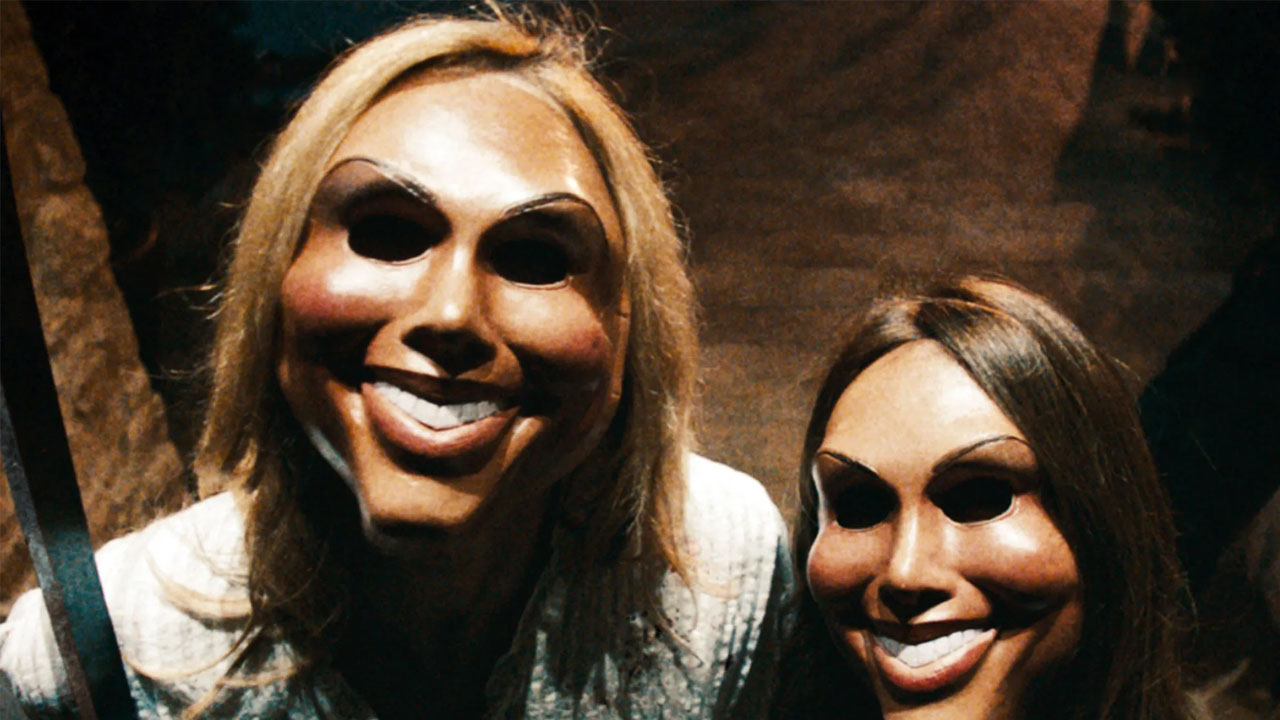 The Purge has many sequels, but we predominantly focus on the one released in 2013. What would happen if you wake up tomorrow and all of the crimes are declared 'Legal'? This is what happens in the Purge. James DeMonaco is the director and the writer of this movie. Jason Blum, Sebastien K. Lemercier, Michael Bay, Andrew Form, and Brad Fuller have produced it. Moreover, the movie is a political commentary on real-life issues. It should be on your Best Horror Movies List this summer.
IT
This 2017 hit film was on everyone's watch list and should be on yours too if you have not seen it. A lot of people tuned in for this one because it is an adaptation of the iconic writer Stephen King's novel, IT. It is the second adaptation after Tommy Lee Wallace's miniseries in 1990. Andy Muschietti directed it. Roy Lee, Dan Lin, Seth Grahame-Smith David Katzenberg and Barbara Muschietti produced it.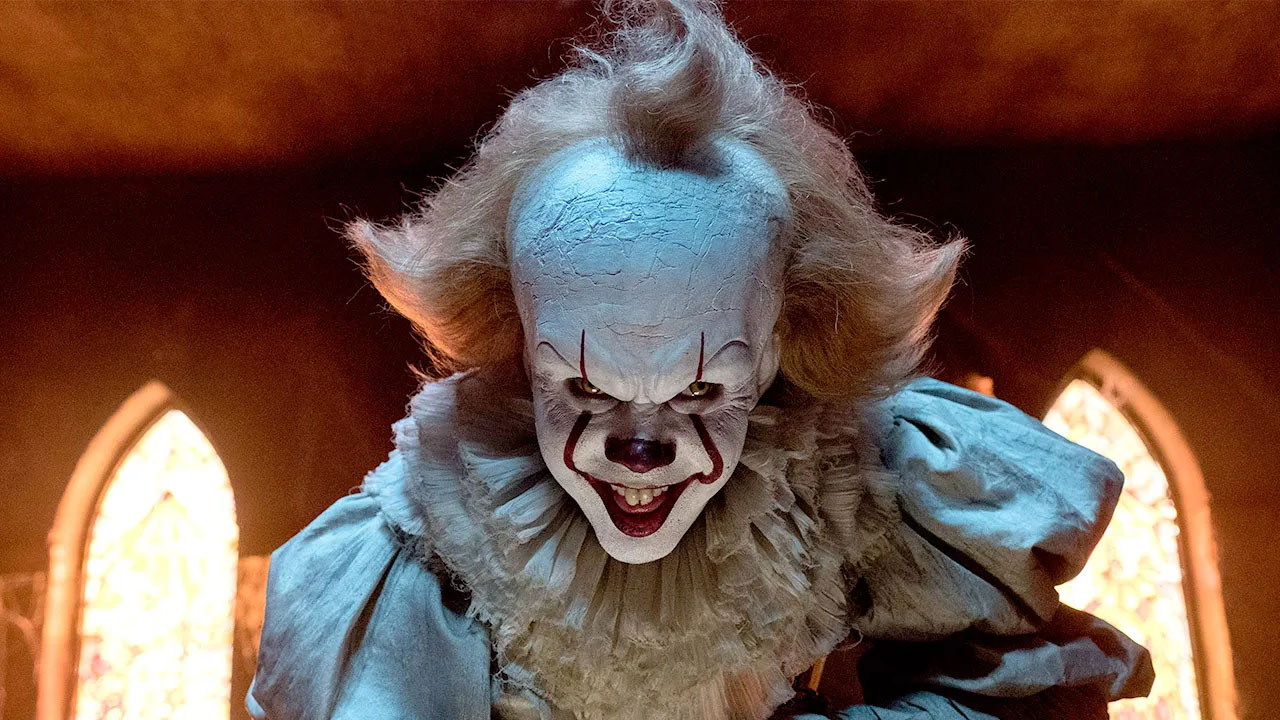 The iconic stars of this film include Sophia Lillis (Beverly Marsh), Jeremy Ray Taylor (Ben Hanscom), Finn Wolfhard (Richie Tozier), Wyatt Oleff (Stanley Uris), Chosen Jacobs (Mike Hanlon), and a few others. The movie gained record-breaking success due to its unique and horrific themes surrounding children and clowns. If your friends are scared of clowns, tell them to come prepared. Pennywise the dancing clown is the main star of IT played by the talented Bill Skarsgard.
Sisters
This 1972 film, Sisters, is a psychological horror film. Brian De Palma directed this movie. Edward R. Pressman has produced it. The stars of this film are Margot Kidder as Danielle Breton, Jennifer Salt as Grace Collier, and William Finley As Emil Breton. Inspired by a true story, this movie talks about separated conjoined sisters, Danielle and Dominique.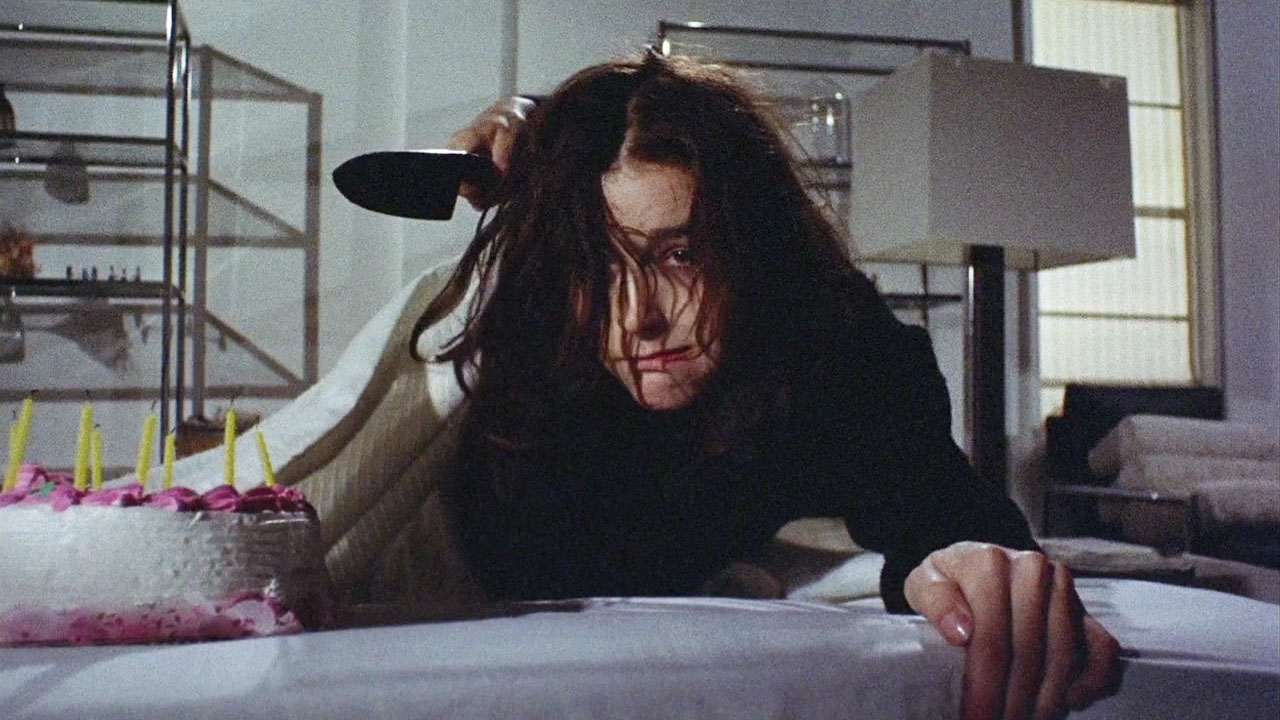 A salesman Philips Woode takes one of the sisters to date. She tells him about the birthday of her twin sister. Later he goes to a drugstore and picks up a birthday cake as asked by his date. When he arrives, the twin sister Dominique kills him. Before dying, he writes 'help' with his blood. Moreover, it is found by his neighbor who suspects Dominque. This psychological thriller will keep your eyes glued to the screen as it is a combination of suspense and horror. Sisters is one of the best Horror Movies on HBO Max Ranked.
Mama
Released in 2013, the film 'Mama' gained a huge audience quickly due to its evil yet heartwarming theme of mother and children's bond. Andy Muschietti directed it. J. Miles Dale and Barbara Muschietti produced it. The movie stars Jessica Chastain as Annie, Nikolaj Coster-Waldau as Lucas, Megan Charpentier as Victoria Desange, Morgan McGarry as young Victoria, and others.
The movie shows an undying love of a mother even from the grave for two daughters. They are found in an abandoned house alone yet living as a dead mother was feeding them. Their father killed their mother after suffering from a financial crisis. He planned to kill his daughters as well. A presence saved them and brought them up for five years. It was Mama Edith not the birth mother of girls. The story of Edith and her thirst for motherhood brings one to tears. This film is worth the watch; instead of filling one with horror only, it brings the spark of love and compassion. Mama is also among one of the best horror movies on HBO Max.
Malignant
Released in 2021 and once again another masterpiece by James Wan. Ingrid Bisu, Akela Cooper, and James Wan have given the story. James Wan and Michael Clear have produced it. The stars of this movie are Annabelle Wallis (Emily May), George Young (Detective Kekoa Shaw), and Maddie Hasson (Sydney Lake). Jean Louisa Kelly (Serena May) and many others.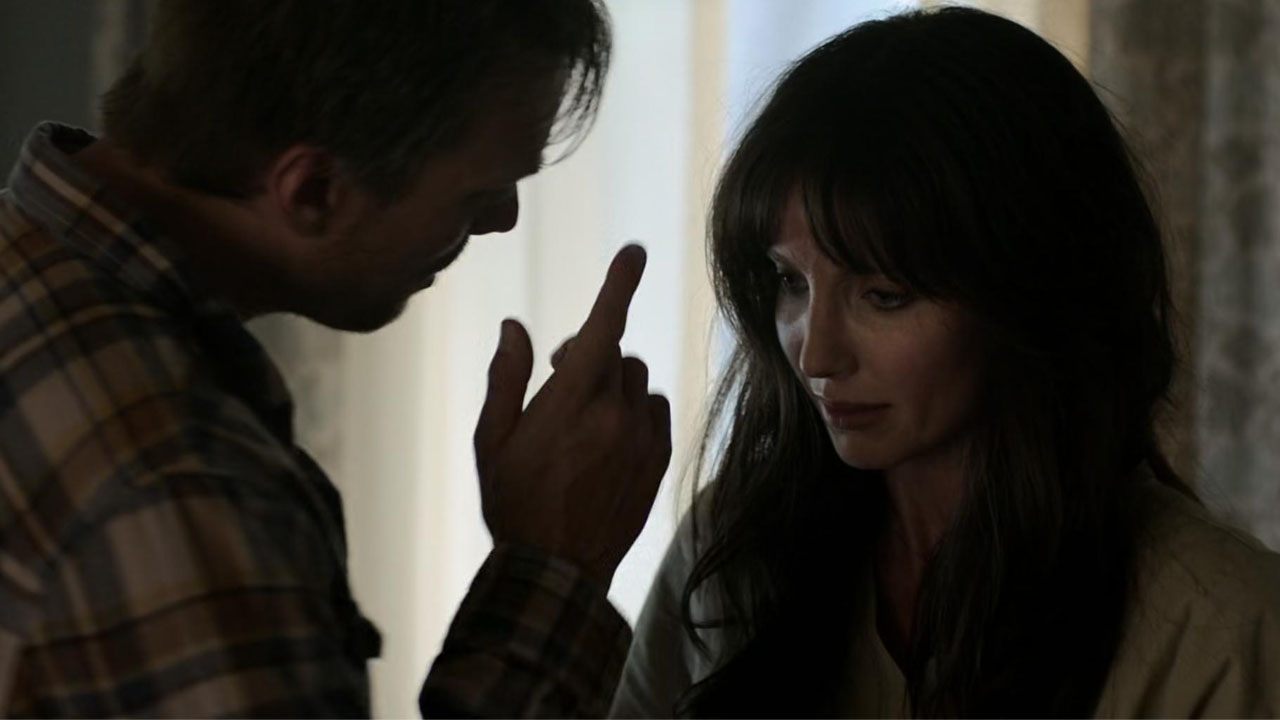 Malignant story plot revolves around a woman who starts receiving visions of multiple people getting murdered. To her horror, she discovers that the events are happening to real people in real life. The woman, Madison goes home to her abusive husband who hits her head on the wall. She wakes up to the dead body of her husband but remembers seeing the scene in her head. The killer can be seen contacting Madison throughout the film as he kills people. Is he real or a supernatural force? You must find out by giving this movie a watch on HBO Max. It's one of the most complex movies on our Best Horror Movies List, but it takes one on a wild ride with many secrets and surprises.
There are many more iconic movies on HBO Max but this was our list of 7 Best Horror Movies on HBO Max Ranked. Hopefully, they will accompany you this summer.