A lot of things are happening this year. While some of them are good, a lot of them are bad or have a negative impact. Tiktok star 'Tony Lopez' is staying under the spotlight for the last couple of weeks. As some fans started posting screenshots of their private chats with 'Tony Lopez' in which he is demanding some inappropriate things from minor girls. Not just that, Tony was also accused of grabbing his manhood in front of them as well.
Tony Lopez Dealing With Serious Consequences
You all know what happens when you become a part of the spotlight, you stay in the spotlight. Every day each celebrity or influencer has to go through so much. We all make mistakes, while some of them are acceptable and forgivable, others demand forgiveness.
Fans were really angry at Tony for using a rude selection of words and making racist remarks. He was also seen asking fans to su*k his di*k and the list goes on. No one in their right mind would say such kind of stuff even when they're drunk. Fans were so hurt that they wanted Tony to be permanently banned on social media.
Tony had no idea that all of his wrong actions would come back with full force and bite him in the back. He had to face some serious consequences. A famous skincare brand 'Bliss' announced on social media that it won't be supporting, sponsoring, or collaborating with the TikTok star anymore.
A lot of fans asked the brand members why were they sponsoring Tony Lopez. well, they were sponsoring him way before the se*ual harassment allegations started circulating on the internet. And when they got to know about them, they cut off all ties with Tony.
Tony Lopez History Is Affecting His Featured Merch
We all know Tony turned 21 on 19th August. And that's the day when his featured merch was launched on Lopez Brother's website. Tony teased the merch on his social media accounts when it only had the butterfly on it. Then he planned on changing it right before one or two days of the official launch.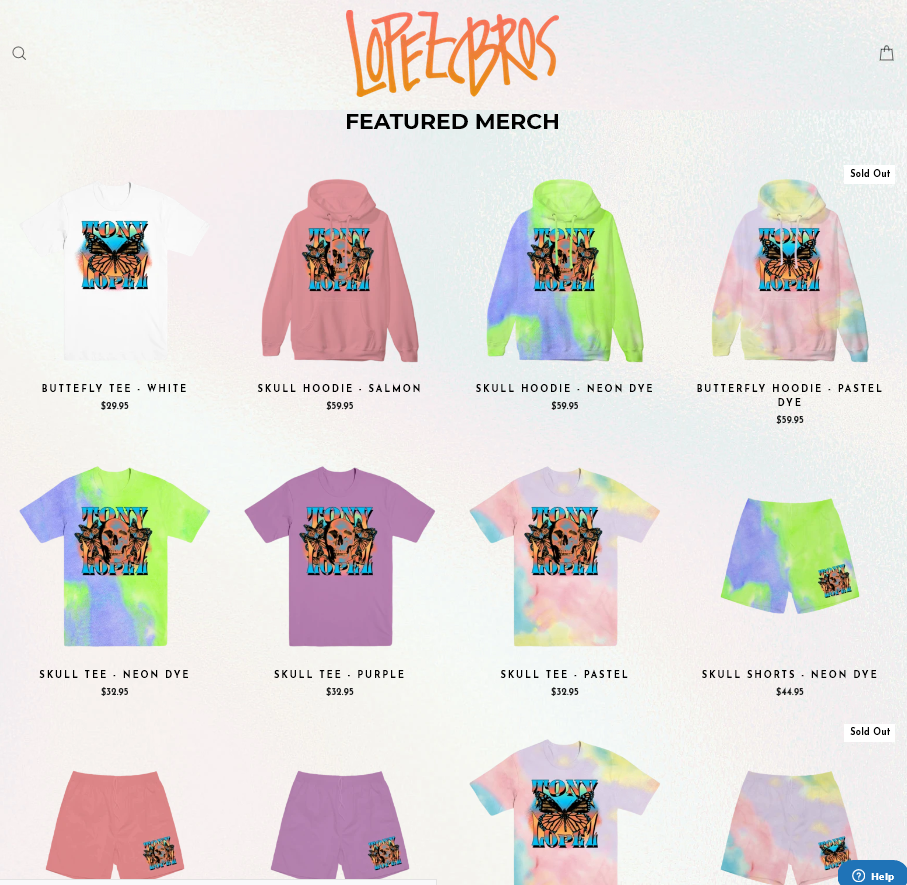 The 'Tony Lopez Featured Merch' consists of all the neon colors with a butterfly and skull printed on them. And the sad part is, only two items from the merch are completely sold out. We all know featured merch is sold out in no time.
Tony's past racial comments and sexual harassment allegations started surfacing on social media after his birthday. They are affecting him, his merch, and also his contracts with other brands.
He Is Back On Social Media
Last month, Tony apologized in a thread of tweets sharing that he is really apologetic for offending people:
"Just wanted to apologize for any old childish tweets that I made 5-6 years ago. If I offended anyone I apologize deeply. It offends me reading those now as well. I know people are gonna keep talking about it."
Tony took a break for about a week and now he is back on social media. It's unclear whether he was dealing with any physical health issues or not, but some fans are happy to see him return.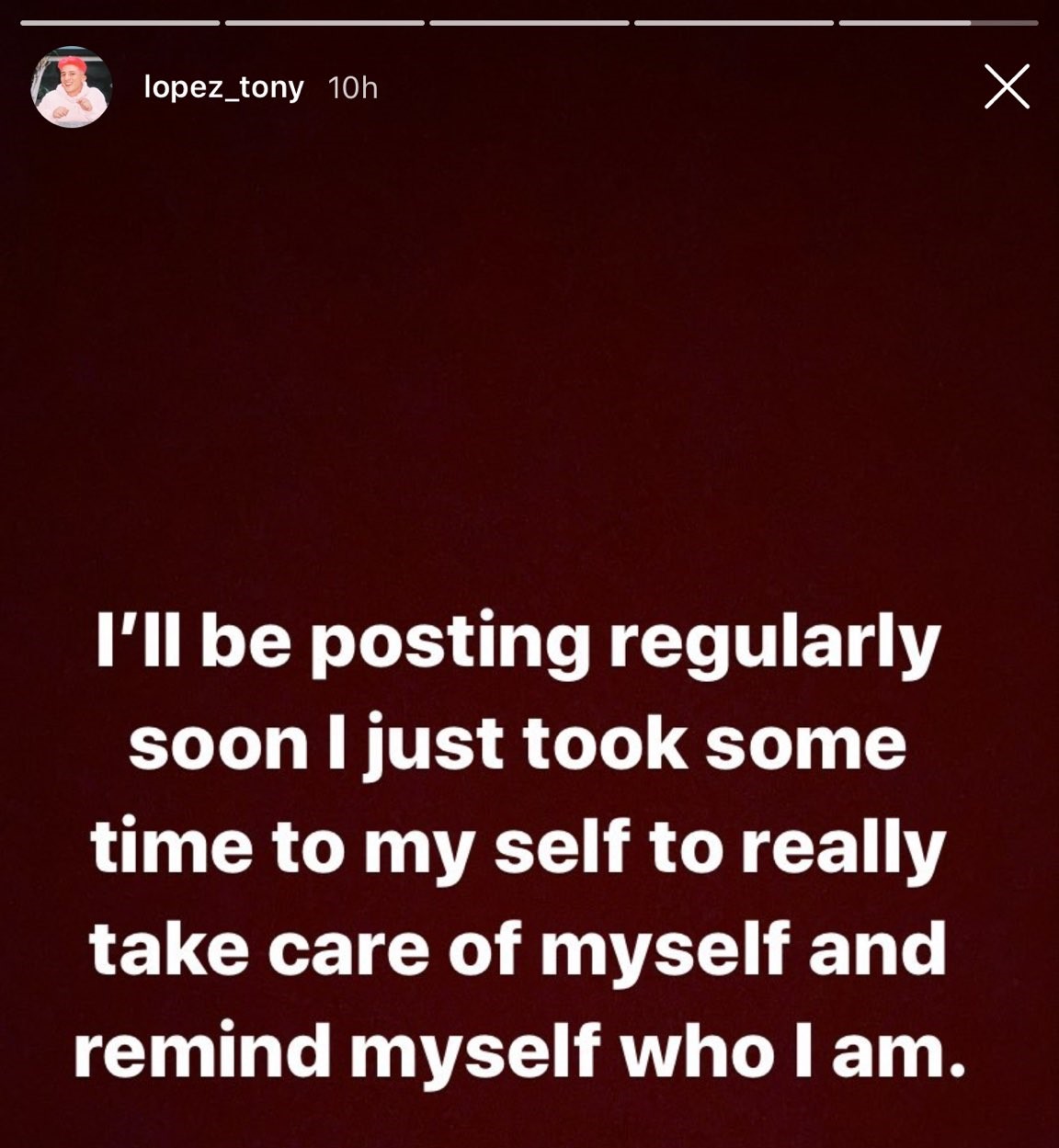 Tony mentioned in the post that he will be posting regularly from now on. He went off the grid to focus more on himself.
Last but not the least, just just take a moment and think about all the mistakes we have made in the past and learn from them.
Peace out!