Bored of staying in quarantine, yet? Well, maybe you need to check out the new "After Hours" album by The Weeknd, then. After promoting the album with Joker and Uncut Gems-inspired artworks, the Grammy-winning artist created a considerable hype for his new album. However, it wasn't until this past weekend that Abel Tesfaye finally released it.
After Hours: The Weeknd's Fourth Studio Album!
The Weeknd created waves in the music industry with his award-winning studio album "Starboy". It was surely a tough task for the Canadian singer to follow it up with an equally successful album. He hopes to achieve it with After Hours.
The impressive lineup features singles such as "Heartless", "In Your Eyes", "Blinding Lights" etc. Abel Tesfaye himself has helped pen and produce all the songs. Along with him, DaHeala, Illangelo, Kevin Parker, Max Martin, and others have also contributed in producing it. The nearly hour-long standard version of the album has no features.
The Weeknd used his massive Twitter following to hype the album by initiating a countdown prior to its release. And finally, on March 20, 2020 (more than 3 years after Starboy's release), XO and Republic Records released After Hours.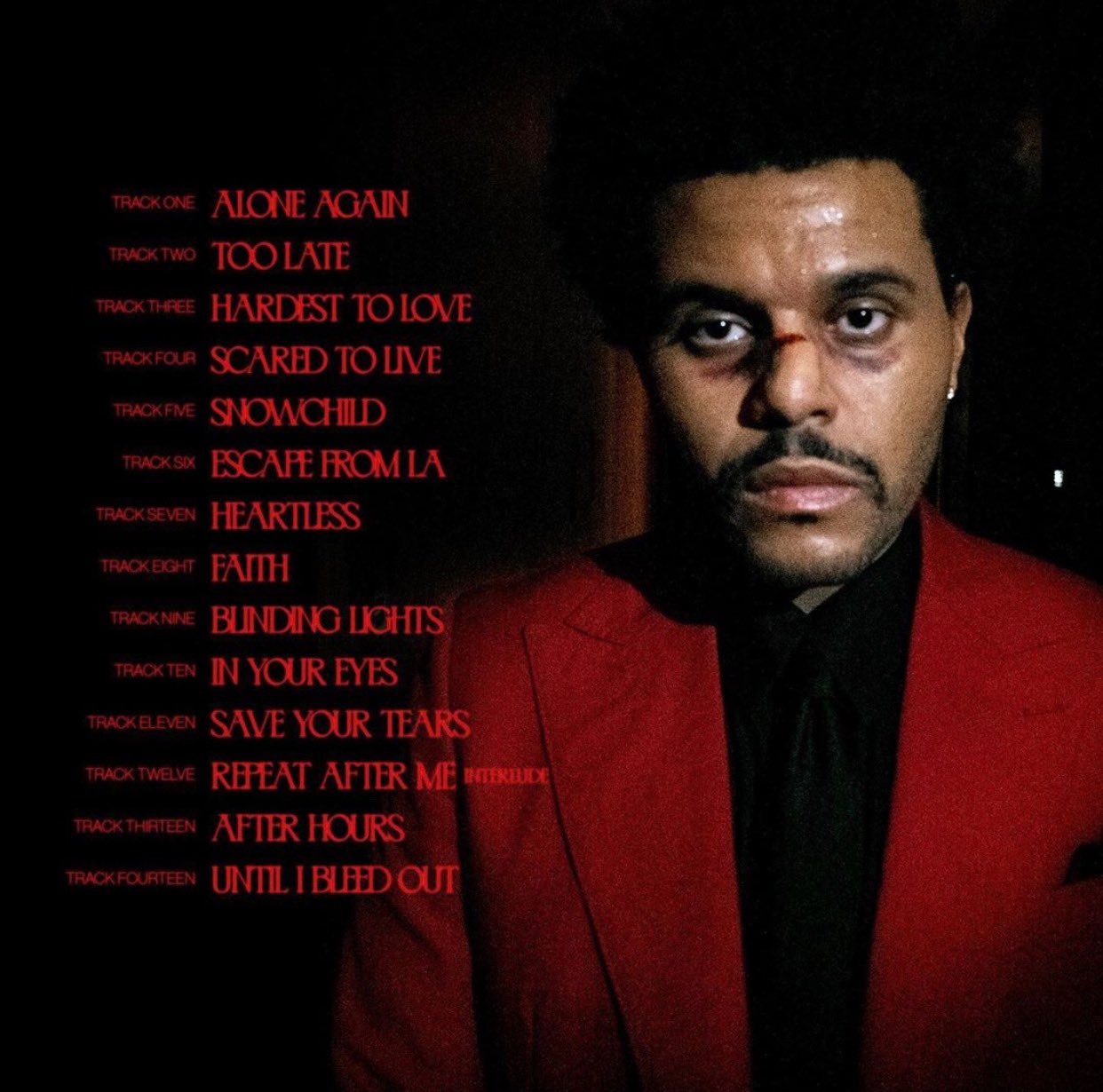 Deluxe Edition of After Hours is now Live as well!
If you have already listened to the standard version of the album, The Weeknd has got you covered with more musical content! On Monday, he dropped the Deluxe edition of After Hours, to everyone's surprise. It features 5 bonus tracks. Four are remixes and the fifth one is his rendition of "Scared to Live" that he performed on "Saturday Night Live"
The deluxe edition also features Lil Uzi Vert and Chromatics. A treat for the XO fans to say the least!
Have you already listened to both the standard and the deluxe edition of After Hours? Did the Uncut Gems and Joker-inspired promotions get you excited for the album? Let us know in the comments!