As Maeve, Thandie Newton plays one of the strongest characters in HBO's Westworld. She started off as a prostitute madam but evolved into becoming a revolutionary leader, opposing Dolores (Evan Rachel Wood). But, Maeve's development in this sci-fi drama series has managed to frustrate Newton.
Maeve 'frustrates' Thandie Newton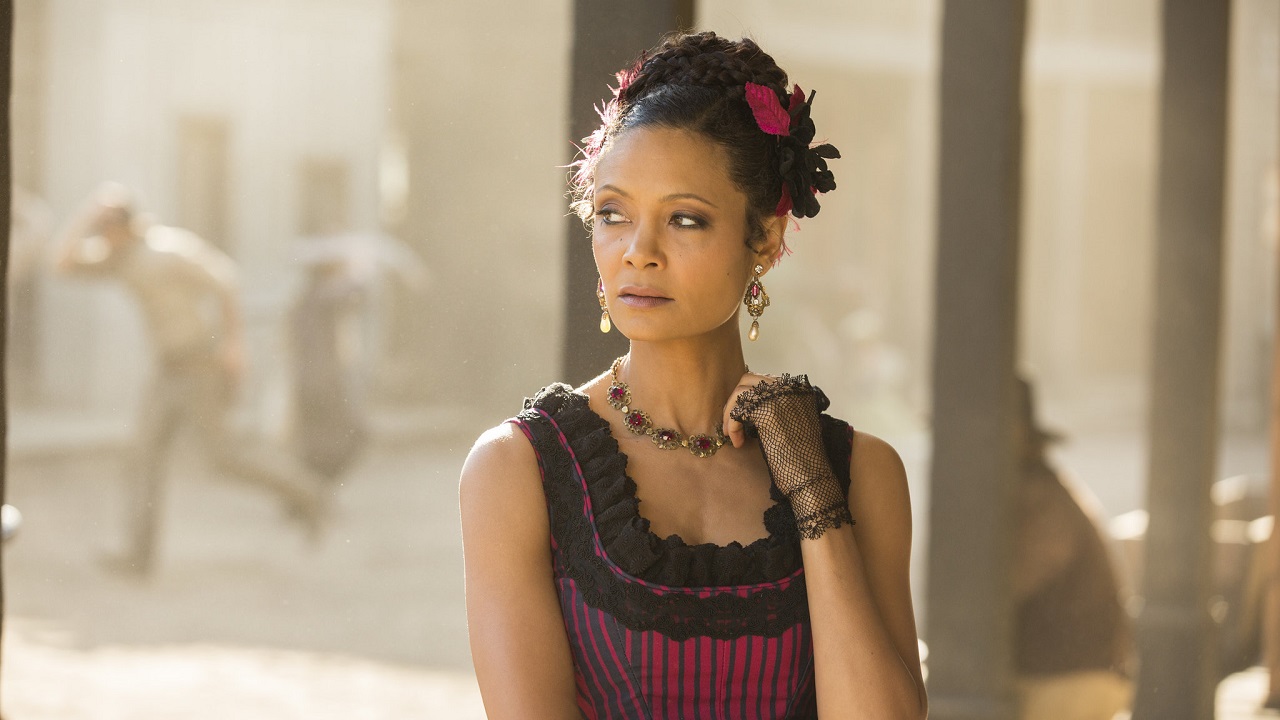 The season 3 of Westworld centered around Maeve and Dolores' battle. Their battle for supremacy is what the third season was about. Their conflict was so strong that Aaron Paul's Caleb felt like a side character throughout the season. Maeve did eventually win, but she ended up following the path set for her by Dolores. And that is partially what frustrates Thandie Newton, as the actor told Vulture:
I do have frustrations with Maeve, but that's part of her storyline.
Thandie Newton's Maeve has had quite a journey in Westworld. During the first season, she began her journey by gaining true consciousness and discovering her memories and experiences with her daughter. Later on, she embarks on an epic journey to find her daughter in season 2. But, Maeve's creative direction did not sit well with Thandie Newton, as she said:
The second and third season has Maeve with a different directive, but it's not her own. She's following other people's leads, by and large. In the first season, she was driving, dominating, pretty straightforward.
Maeve never got a chance to lead
Finally, Thandie Newton added that Maeve didn't really get the chance to shine as a leader. It seems like she was following orders in Westworld, instead of chartering her own path. She had somewhat of a direction that she chose in the first two seasons, but in season 3, Maeve was just doing as Serac told. And in the finale, she ended up adopting Dolores's directions, while never really finding her path herself:
I think Maeve is a metaphor for the dispossessed in the world, and she's become that kind of leader, but she's not had a chance to lead, and I don't think she necessarily should.
Newton's reservations simply show how weak the writing was for Westworld season 3. Maeve was just one of the many characters in the show who suffered. That includes Dolores, the 'Man in Black' William, Bernard, Serac, and many others. But, we still have a season 4 to look forward to, so let's hope that things get better for them and the show finds a satisfying violent end to its violent delights, especially for Maeve.