Umm, It seems like Logan Paul is not happy with the Dolan Twins' continuos chirping. In a recent Impaulsive podcast, Logan talks about how both the Dolan Twins have been bothering him. Sometimes they do it on social media while other times they DM him and ask him about the boxing match. Oh, some of you might now know that Grayson Dolan challenged Logan Paul for a boxing match in Impaulsive's podcast. And now it's been four weeks since he is trying to set a wrestling date. But Logan has some other plans. He is rumored to be fighting with Mayweather this winter.
Logan Paul talks about fighting Grayson Dolan
In a recent podcast of Impaulsive, Logan talks about the Dolan Twins are continuously bothering him on social media.
"A lot has been going on. I can't focus because of the fuc*ing Dolan twins. They just won't stop chirping."
He further mentions that everything was going smooth with them but then they came on the podcast and talked about wrestling. And now they're continuously bothering him with tweets and messages.
"So Grayson really wants to wrestle like daug. He has never talked about anything this much ever in his life. And Ethan and him just won't stop."
Logan further shares about his wrestling match with a mystery man. Though we all know this mystery man is rumored to be Floyd Mayweather. But we still have to wait for them to make an official announcement.
"I think it's cute like I get it they want to wrestle. I get it. I want to put on a good show too. Just like have you guys maybe considered for one second that there might be something more important on my horizon."
Let's keep our fingers crossed and see if Logan is actually going to fight Floyd Mayweather. Or if he is going to fight somebody else?
Logan Paul Responds to the Dolan Twins
So, Grayson posted this picture a few days ago in which he is showing off his killer body and toned abs. He asks Logan in the caption to set a date for their match so that he can start training.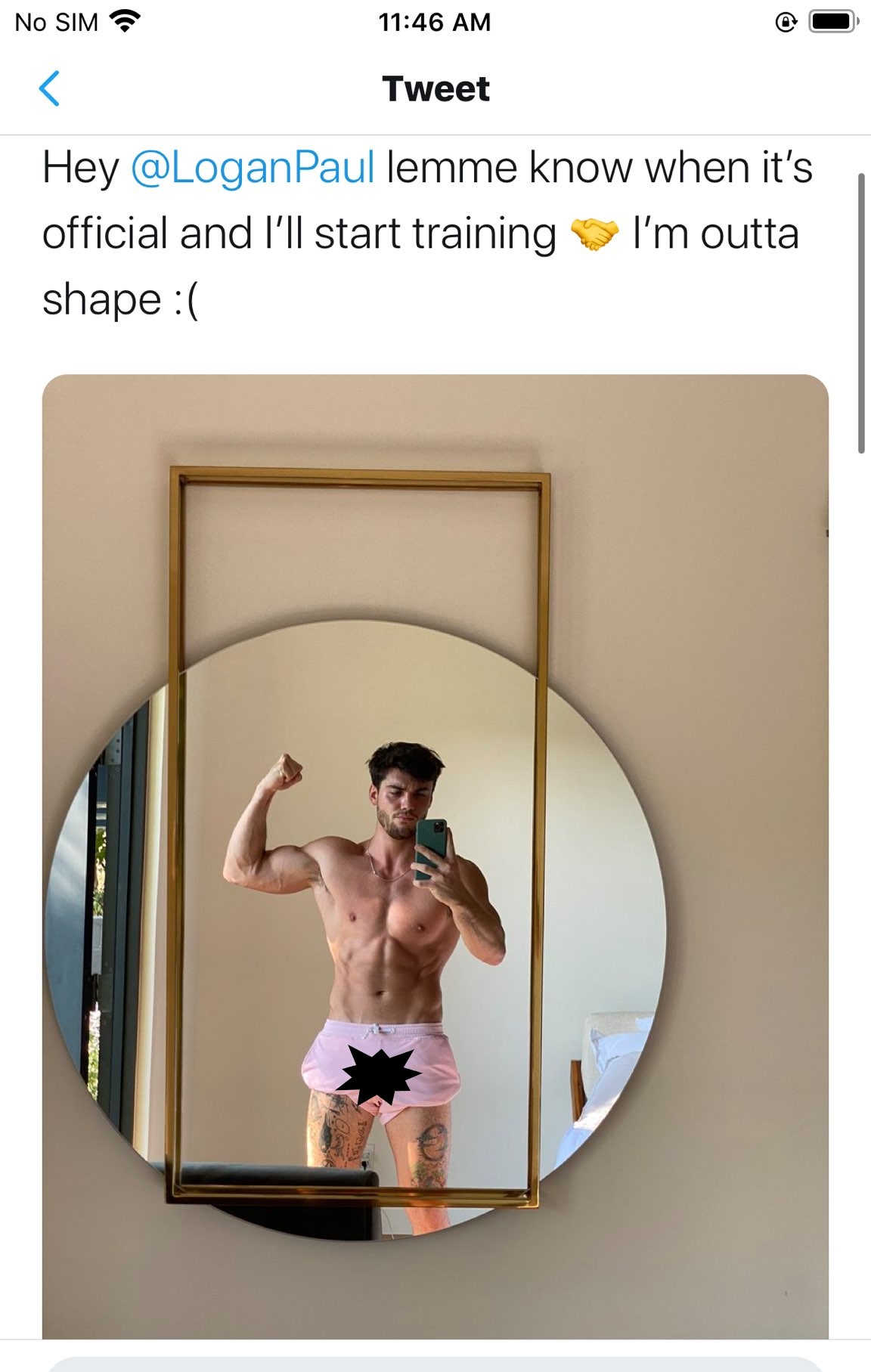 Logan had a very funny reply to Grayson's tweet. He said it's 'photoshop'. Umm, okay. I hope you are not feeling insecure.
Meanwhile, Mike being Mike, couldn't control himself from asking Ethan if they have confirmed a date for the match. To which Ethan replies as "No still waiting for Logan to stop being a little bit*h". Umm, seems like Ethan is not happy with Logan for taking the boxing match lightly.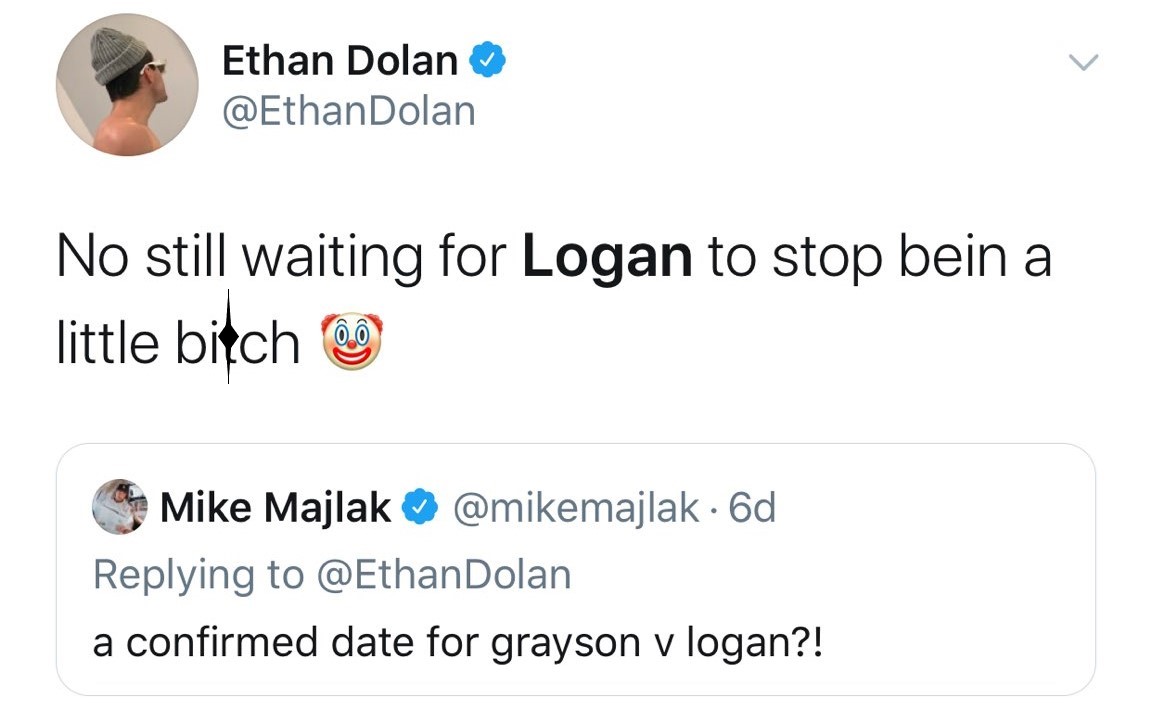 Logan Paul on the other hand says he is least bothered by Ethan's insult. As he himself is very good at sh*t talking so it doesn't feel insulting to him.
"The Dolan twins are so new to combat sh*t talking. I have been doing it for so long. The just 'you're scared, just being a little bit*h' is like the easiest surface level insult you can try to use to provoke someone."
Yay! So there will be a match between Grayson and Logan. But we will have to wait for it for a few months.
"So Dolan twins, postpone, put a pin in it. Grayson I will wrestle you, my friend. You will have your moment for a second. You are gonna lose. But trust me it's coming."
This makes me so happy. I am more excited about Logan Paul fighting Grayson Dolan rather than Floyd Mayweather. Do you guys feel any excitement for Logan's fight with Grayson? Let me know in the comments below.