Kehlani is a beloved musician and singer who has very loyal fans. And as such, she likes to interact with them on social media and connect in an unconventional way. However, there's been a piece of upsetting news that is leading to Kehlani changing that. Unfortunately, someone shared Kehlani's personal address. That is something that can prove highly dangerous for anyone, especially a celebrity that has thousands of different fans and followers.
Kehlani shares that she needs some space from her supporters
In a now-deleted tweet, Kehlani talks about the situation of her address leaking to the public. She said that the address leaking scenario was 'super not cool' and that it is leading her to make some changes in how she interacts with her fans: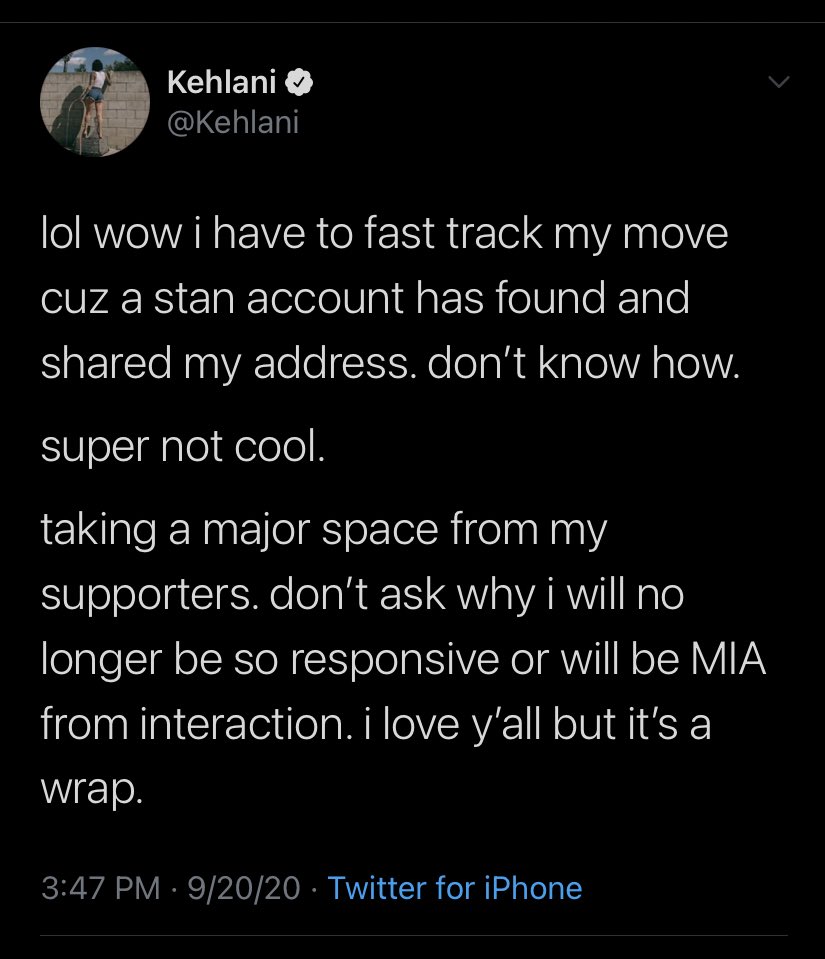 The singer further requested everyone to not ask her to be more responsive anymore. Even though she loves her fans and supporters, she's calling it a wrap on her fan interactions for now.
This comes after she publicly supported her friend Megan Thee Stallion when she was shot by Tory Lanez. Kehlani had a song featuring Tory on her album. But after Megan came out with her story, Kehalni did not hesitate even for a moment to remove the song 'Can I' on the deluxe version of 'It was good until it wasn't'.
Regarding that situation involving Megan Thee Stallion, Kehlani proved her loyalty to Megan:
"This situation was involving someone that I [am] extremely close to, so I just felt like on some loyal sh*t, and on some do the right thing, you have to be responsible. Absolutely I'm changing up the record."
Fans were pretty sad to see the singer making the change to not be as responsive
It must be fair to note that the person who leaked the personal home address of Kehlani isn't exactly a fan or supporter. Leaking the address of someone, especially a celebrity, leads to them and their loved ones being in danger.
We've all heard of people, the so-called fans, breaking and entering into their favorite celebrity's house. In one case with Eminem, a fan wanted to actually kill the rapper.
The 'stan' culture can get out of hands and come to expect too much of a celebrity, at a level that is just not normal.
Hopefully, Kehlani is safe and sound and can resolve the situation she's in as soon as she can. The internet definitely needs to realize the consequences of their actions and think twice before doing something like leaking a celebrity's address.